Echo of the Past, Latest Trends in Green Building of Roof Gardens

Decorating Ideas

Green Design Ideas

Outdoor Living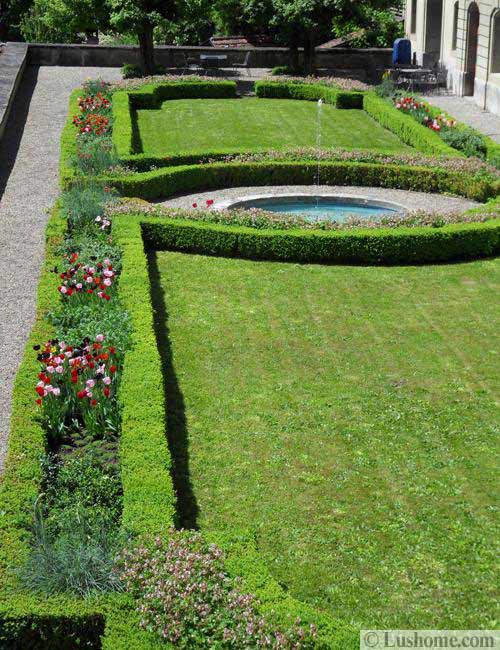 Green roof garden design with flower beds and water fountain
garden design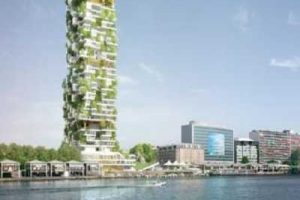 Green roof top garden design ideas come from traditional homes and bring the echo of the past into modern Green building design. The latest trends of Green roof tops are inspired by Green living ideas and beautiful country home homes in Scandinavia. Lushome shares a collection of modern Green building designs with a roof top garden to demonstrate how these design trends influence modern architecture.
Green roof garden design ideas transform cities, small towns and villages around the world. Green roof garden design and Green patio ideas for roofs are the beautiful latest trends in decorating modern buildings. Ancient civilizations used the roof to create oases, and modern architecture is inspired by these gorgeous and eco friendly ideas.
New Green technologies and the green roof garden design ideas from the past influence modern landscaping designs and contemporary architecture, creating spectacular architectural designs and residential houses to allow people connect to the nature.
Green roof, sustainable architecture and rooftop gardens
Whimsical roof top garden design in Dallas blends urban environment with nature
Green building and roof garden design ideas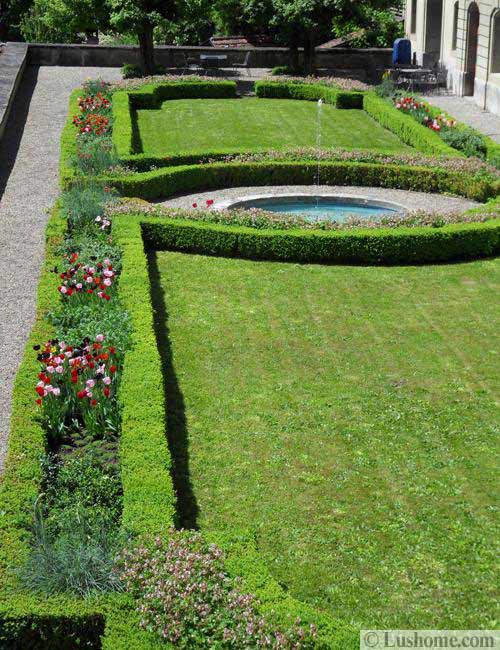 The Gardens of Babylon created in Babylonian days, 600 BC. E., is famous for its impressive roof top garden design, which rises 25 m ( 82 ft) above the ground. This garden design is majestic and inspiring fabulous Green design ideas for modern architecture. Roof top garden design is beautiful, functional and versatile. Flower beds, grass and shrubs can grow in various climates, adding protection and stunning look to Green roof design.
Green roof garden is not just an eco friendly home decoration, roof gardens can provide temperature controls, add nice architectural features to room design and offer recreational and wildlife environment for people and animals.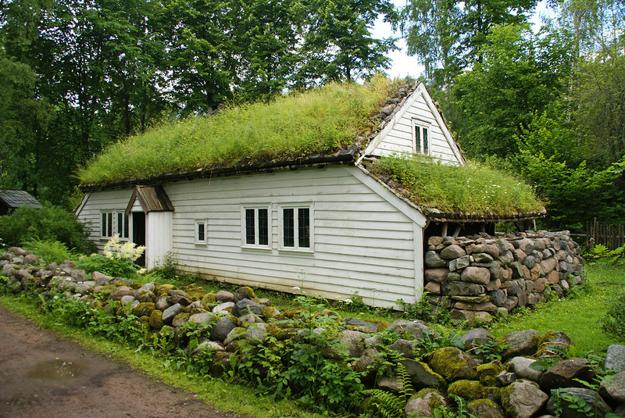 Roof garden design solves many problems in urban areas, defining the latest trends in modern architectural designs and landscaping. Roof garden design ideas vary in sizes and styles, offering numerous ways to create unique and pleasant atmosphere in large cities.
Rooftop garden turns helicopter landing into spectacular Green area
Green roof design and rooftop garden improve modern houses in many ways
Roof garden designs bring many benefits. Tranquility of high Green garden designs is seducing and add more privacy to outdoor living spaces. Roof gardens create Green open spaces, which allow people to enjoy the nature even in large cities.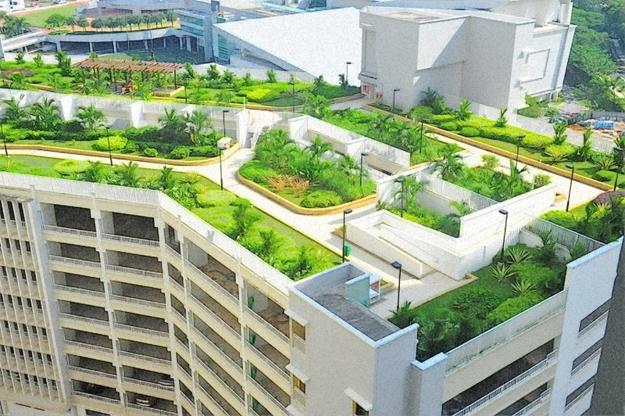 Cities retain heat in summer. Green roof garden with grass, shrubs, small plants and flowers not just look great, but help reduce the surface temperatures of roof surfaces on Green buildings. The life of roof design materials can be extended by up to 50 % while decreasing the price of insulation.
Green roof top garden design with a small pond romanticize house exterior
Urban roof garden designs, Green ideas that change urban architecture
Roof design is the most neglected element of modern architecture, and the latest trends bring a beautiful solution for Green building with a roof garden. Creating a Green roof garden is challenging and simple at the same time.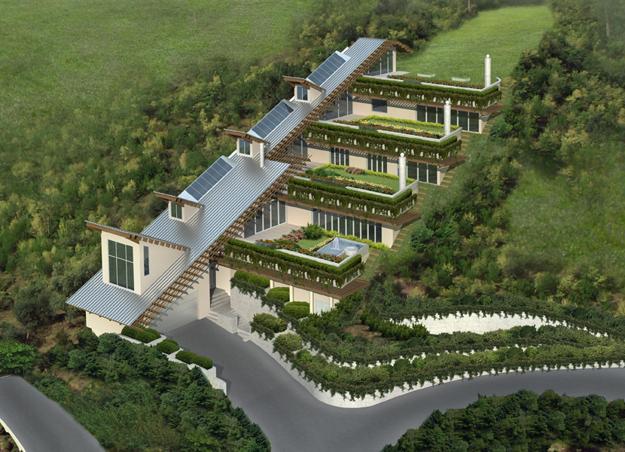 Green roof garden design requires special roofing materials and additional roof design elements, money, time and effort, but it is a good opportunity to make the roof design more inviting and eco friendly. Green building with a roof top garden is a wonderful way to beautify the overall appearance of your house exterior design and add private outdoor living spaces to your roofs.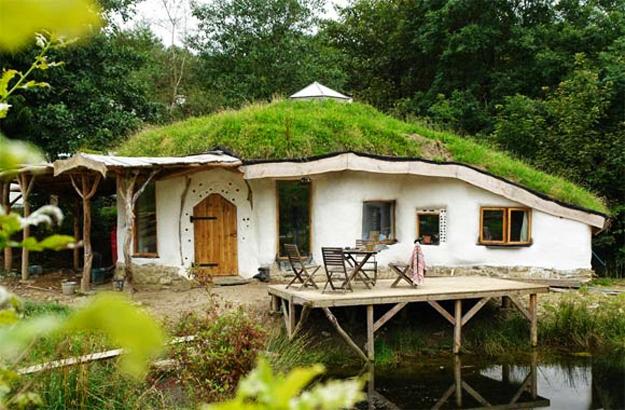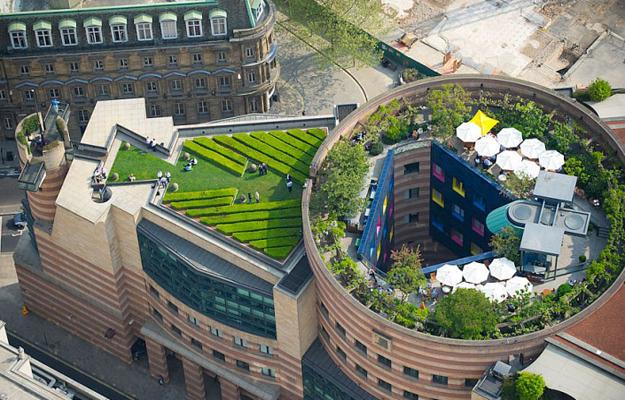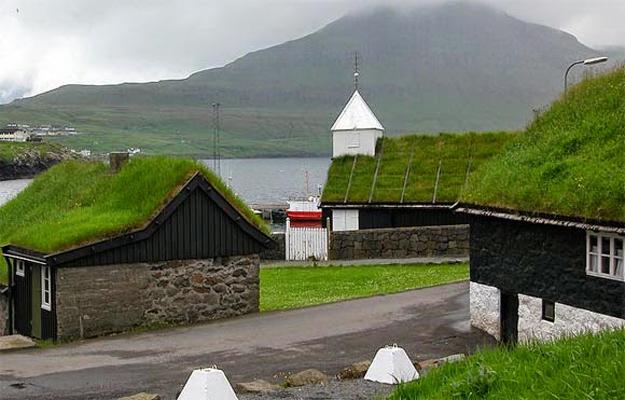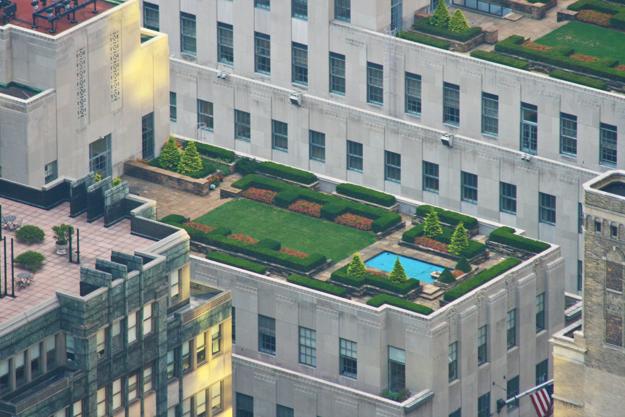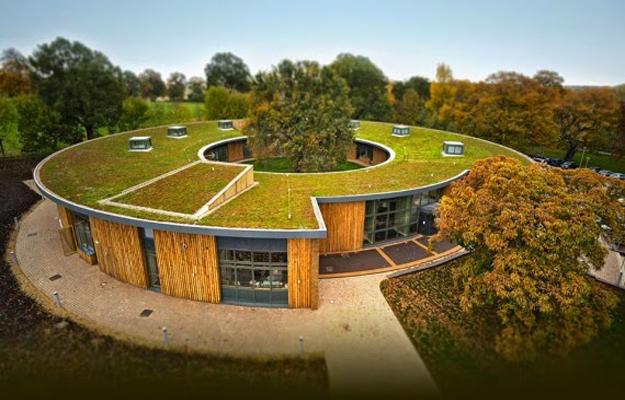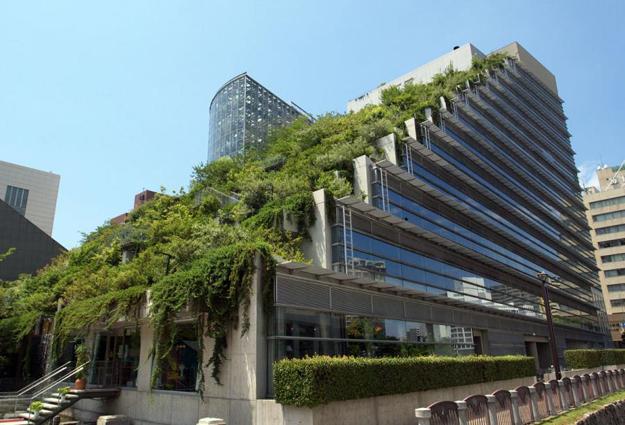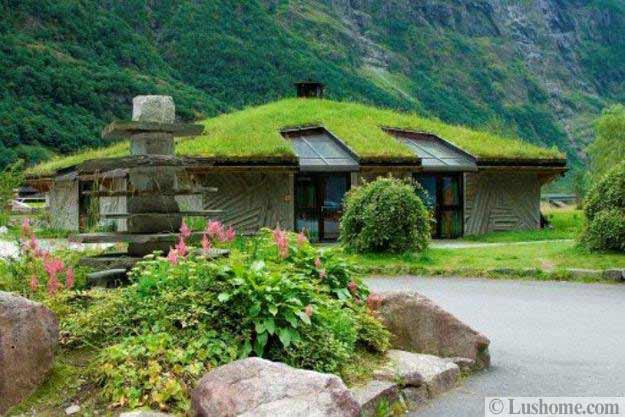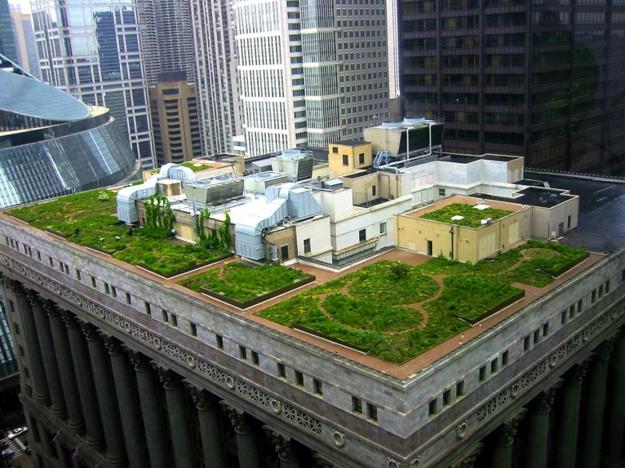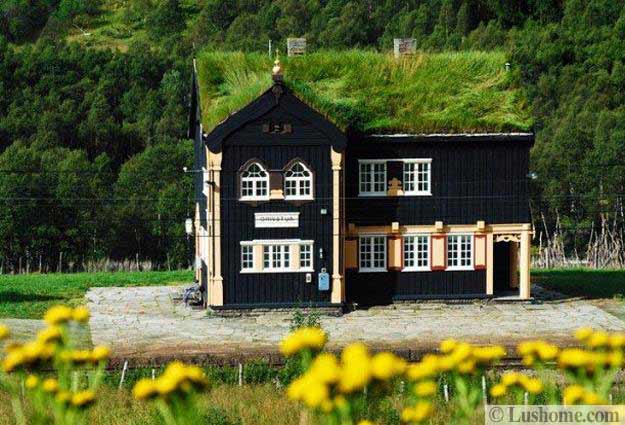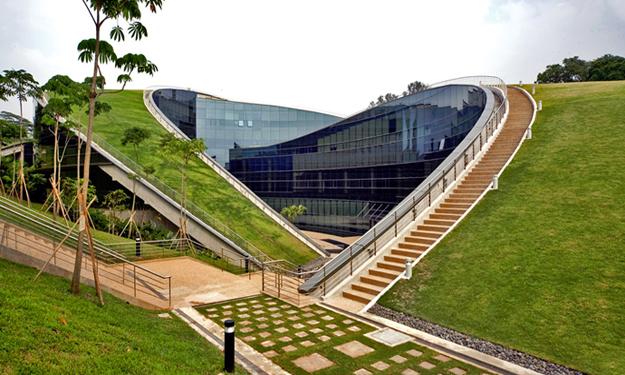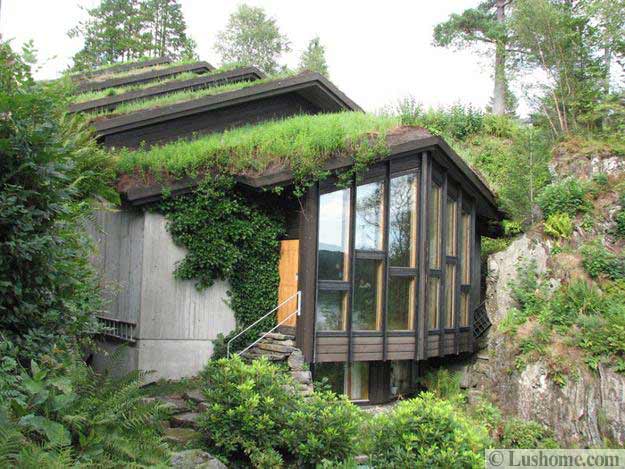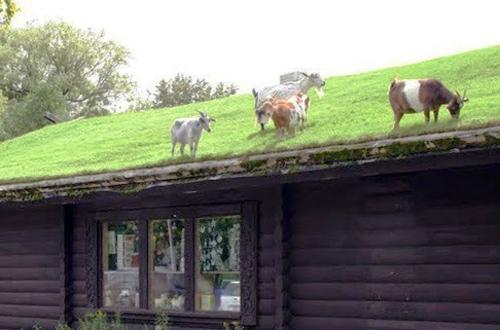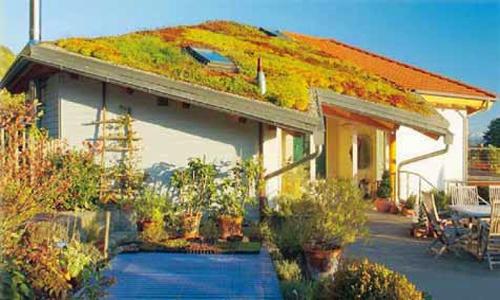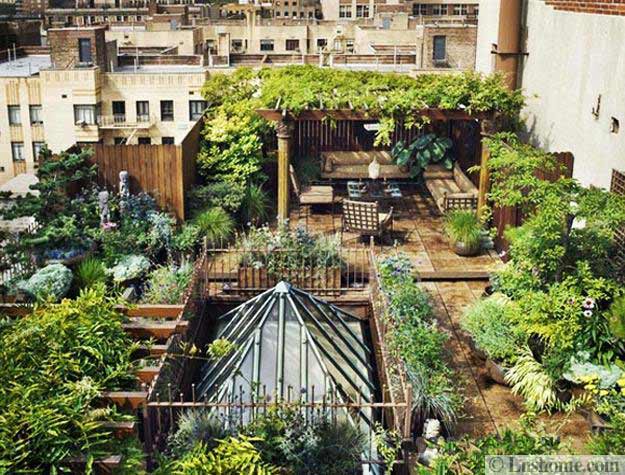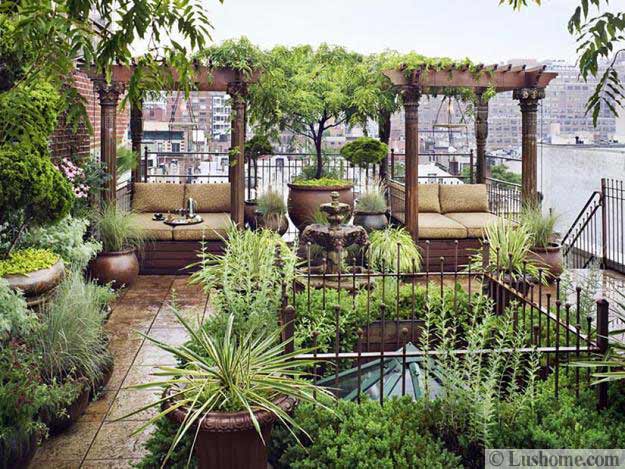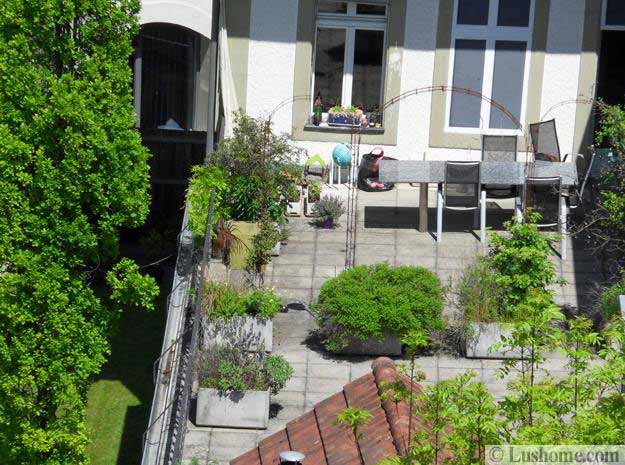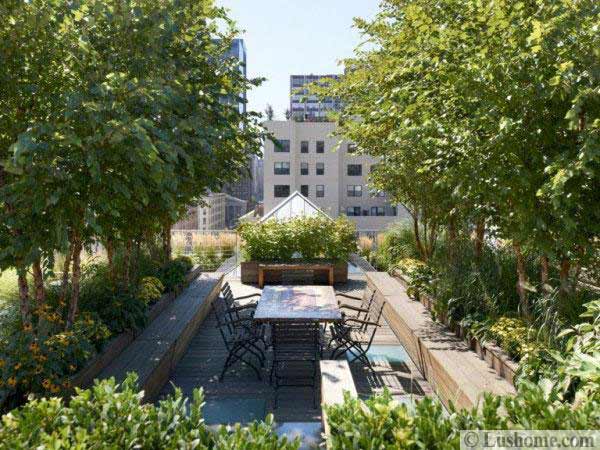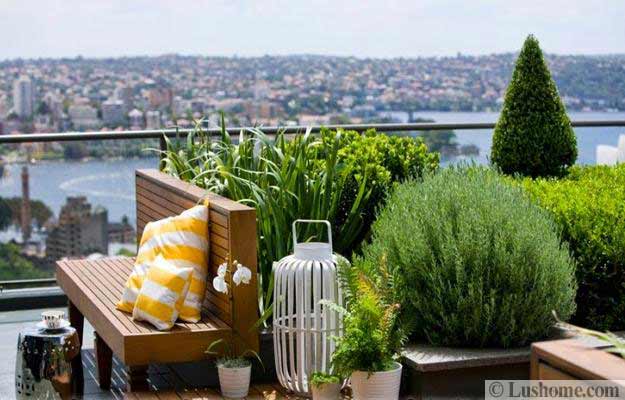 Modern house design in Japanese style celebrates the functionality and elegance of minimalism. Airy, bright rooms look inviting and comfortable. Natural...
and enjoy free articles sent to your inbox