Door Decoration Ideas Adding the Final Touch to Mid Century Modern Homes

Decorating Ideas

Outdoor Living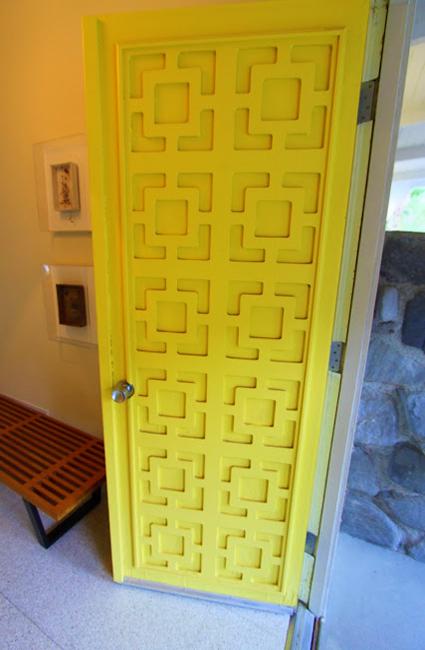 Bright yellow door paint, geometric accents
door and decoration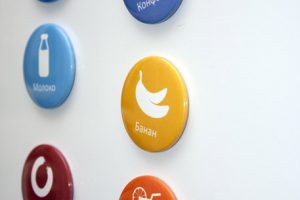 Door decoration with bright color and unique details are beautiful ways to personalize mid-century modern homes. Also, door handles can give the final touch to attractive and distinct entryway designs. Small details add to homes eye appeal. A bright paint colors, colorful door decoration, or a smart door motif is all it takes to transform a front door and exterior house design giving a fresh look to an entire place.
Mid-century modern homes which miss door decoration seem unfinished. Even well-designed houses with beautiful yards need a newly painted door and decoration which give the final touch and create curb appeal. A colorful door or a geometric door decoration in a complementing color make inviting entrances and do the trick of completing the architectural designs.
Mid-century modern door decoration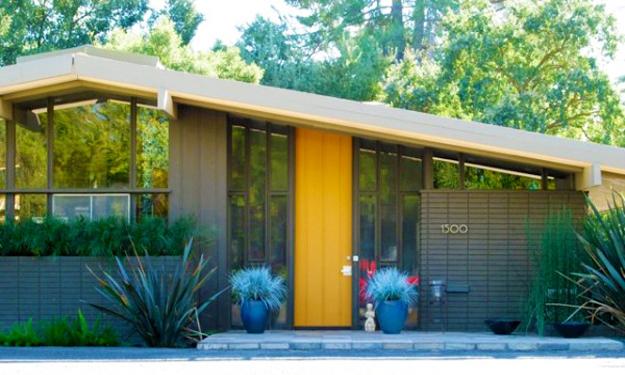 A few white frames contrasting against a bright door paint are a smart treatment to a front door in mid-century modern style. Geometric designs are excellent garage door decoration ideas used to create curb appeal by breaking the monotony of plain, large surfaces. Bright paint and a few strategically placed decorative overlays design an original, distinct look.
Mid-century modern door paint colors
Garage door decoration ideas in retro styles
Retro-modern front door designs with geometric glass panels
Distinct architectural designs of Mid-century modern homes
Original door decoration ideas which include unique door knobs, star motifs, and geometric designs, emphasize the mid-century modern style. The simplified and classy door decoration can be tackled by an ordinary homeowner with a minimum effort and tools, but the lift it gives a home improves the appearance and increase home values.
1.Original door designs of the 60s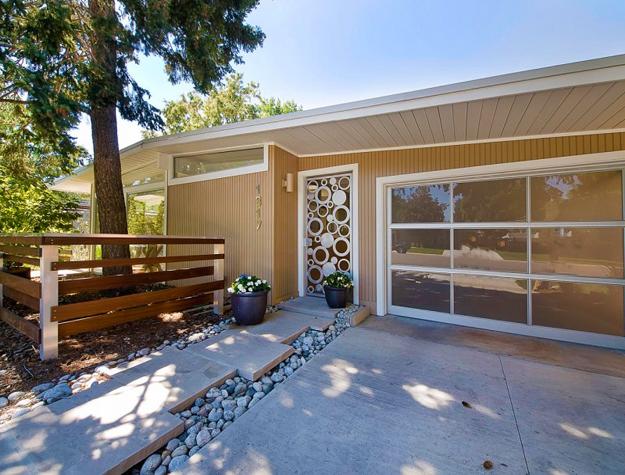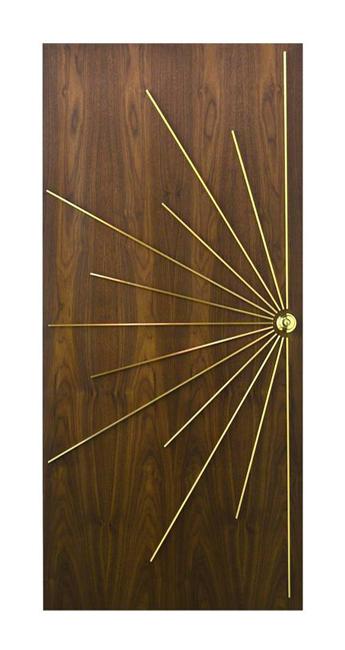 Mid-century modern homes call for rectangular, square, or circle designs which make attractive, original but cheap decorations. Nested paneling, frames within frames in contrasting colors, applied horizontally, vertically or diagonally are fantastic door decoration ideas. The shadow lines formed by every creative detail produce a most striking effect when exterior doors get exposed to sunlight.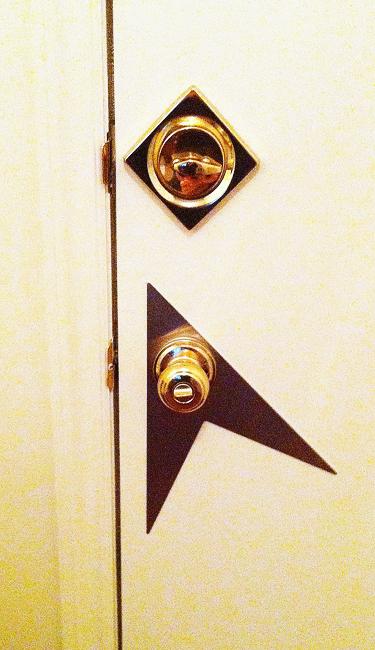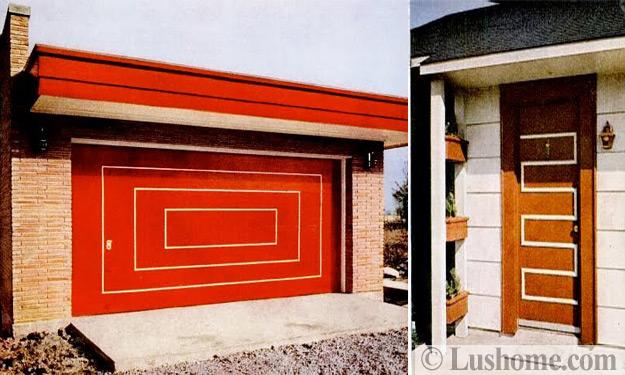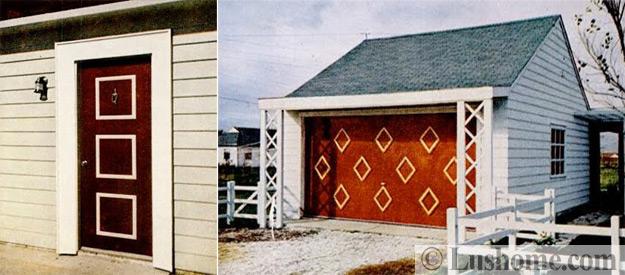 2. Retro-modern exterior doors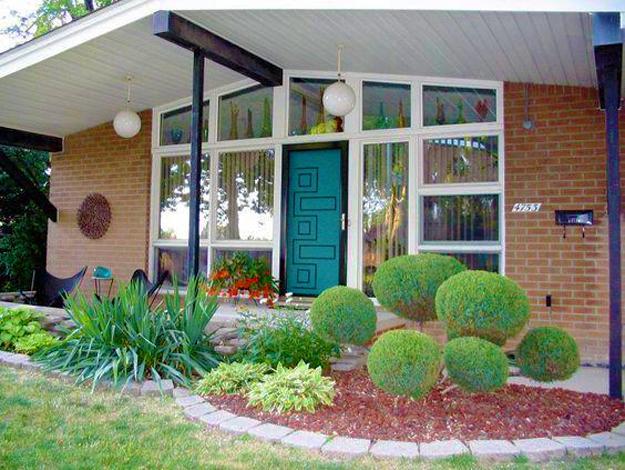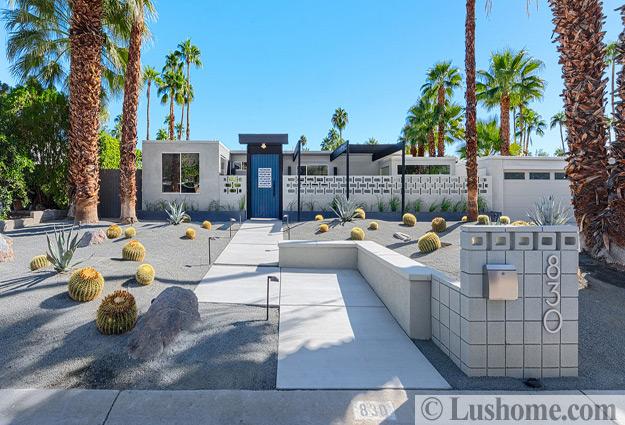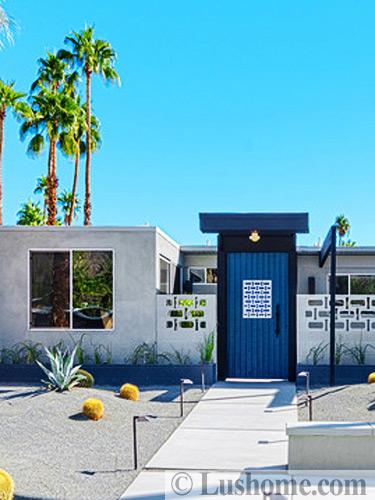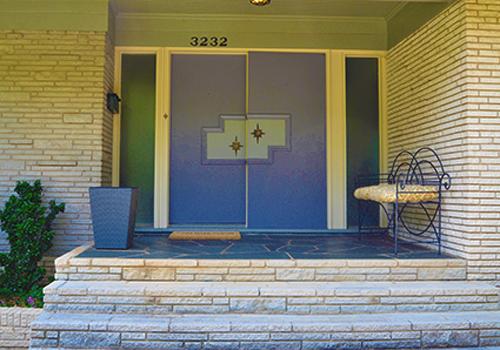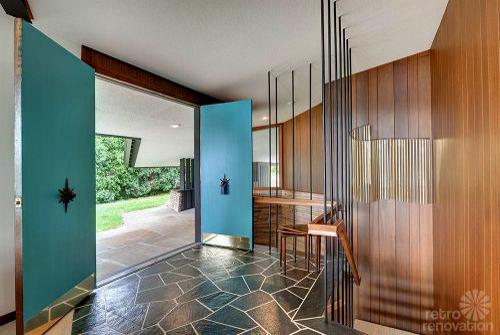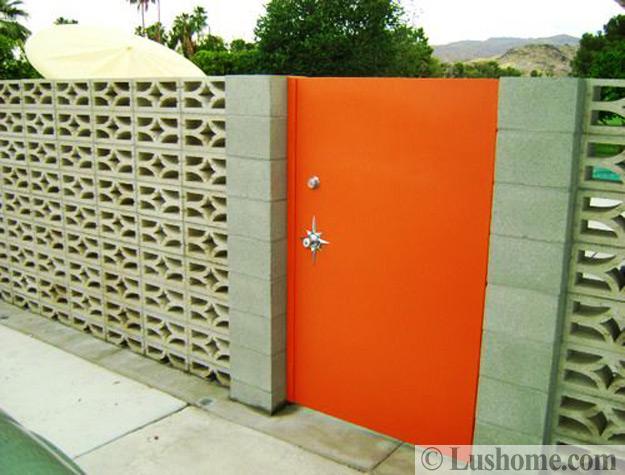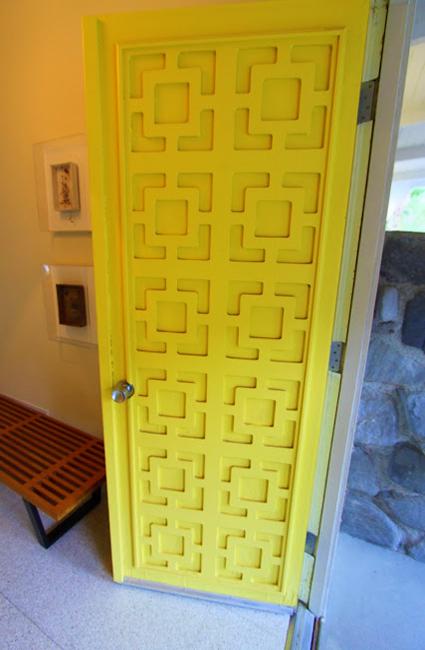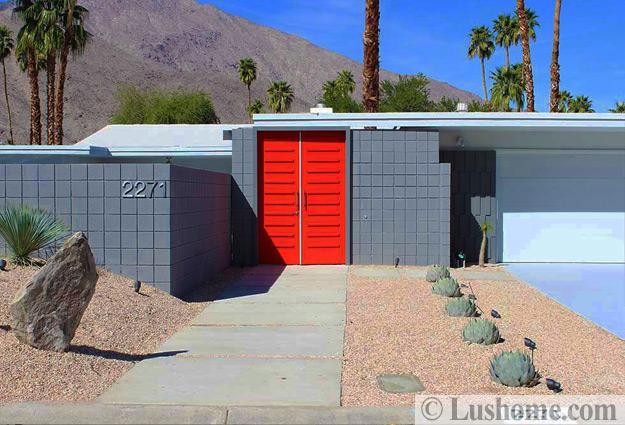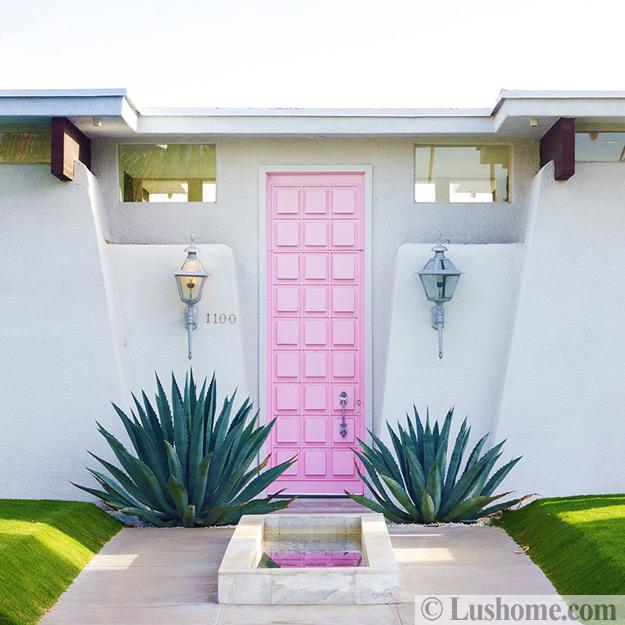 More from architectural designs

Modern houses with original roofs look unique and spectacular. A roof is a functional architectural element that adds personality to a...
and enjoy free articles sent to your inbox