Creative Ideas for Hot Drinks and Food Decoration, Food Stencils and Templates

Food Design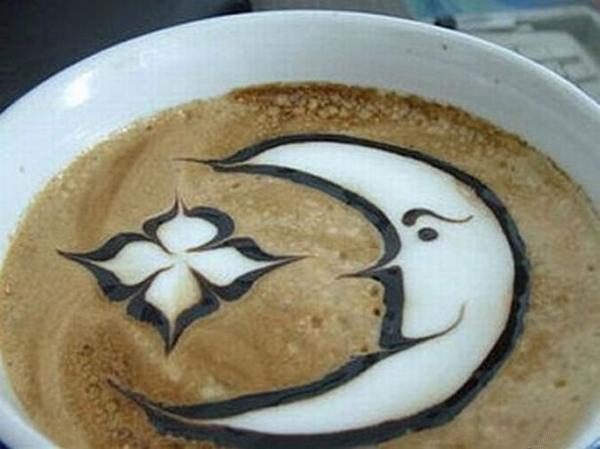 edible decorations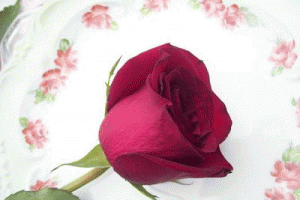 Latte art is a method of preparing coffee created by pouring microfoam into a shot of espresso and resulting in a pattern or design on the surface of the latte. Skillful hands can make and embellish it by drawing images in contrasting colors in the top layer of foam. Food stenciling is easy, although it takes a bit of practice also.
To create perfect designs in mugs and cups and decorate your hot drinks in an elegant and impressive style, you need the patience to learn. You can use fresh milk or dry milk, a traditional espresso machine, or a vending machine. Food decoration with stencils makes your delicious coffee and chocolate drinks look fabulous.
When you are using a vending machine that does everything for you, just set the machine up so that the liquid stops just below the rim. If you tap the cup on the counter, some large bubbles disappear to form a smoother foam. Rest the stencil on top of the cup and sprinkle away, creating exceptional designs that will delight you and your guests.
Innovative rolling pin design ideas for baking edible decorations and tableware
Edible cups for coffee – modern tableware or delicious treats?
Skull and Bone sugar cubes, unusual food decoration ideas
Latte art and food decoration with stencils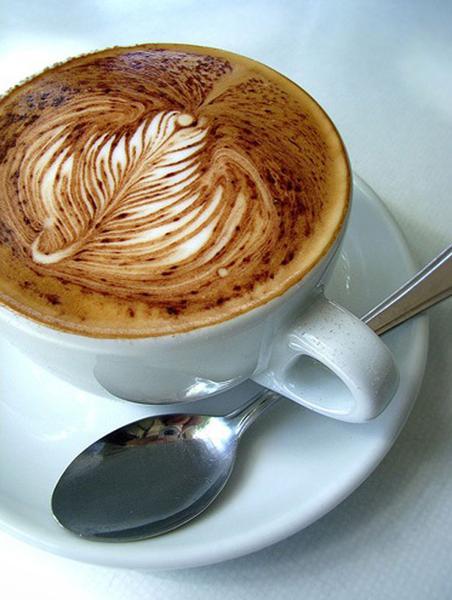 If you are using a traditional machine, froth the milk to make a fine-bubbled foam. Next, pour the milk into the cup so that it stops just beneath the level of the cup. Finally, rest the stencil on the rim and sprinkle away, adding an artistic touch to your coffee or hot chocolate. If you then want the foam to rise above the edge, you can now pour in a bit more milk at the side.
Food decoration with pure gold
Creative food decoration ideas everyone like
The art of cake decoration, superb food design ideas
Coffee and Cappuccino stencils and templates turn drinks into fantastic treats adding unique food design to drinks and improving their appearance. Stencils and templates offer simple and creative food decoration ideas that are ideal for decorating your cappuccino.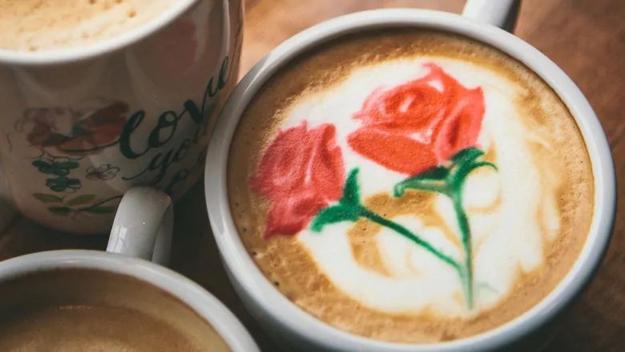 How to make stencils for food decoration
Buy or make your original stencils for food decoration expressing your personality. For handmade food decoration with stencils, draw the design on a piece of paper, then place a plastic lid on top of it. Next, with a hobby knife cut through the plastic, tracing along with the template design underneath. Making many cuts on top of each will make this task easier.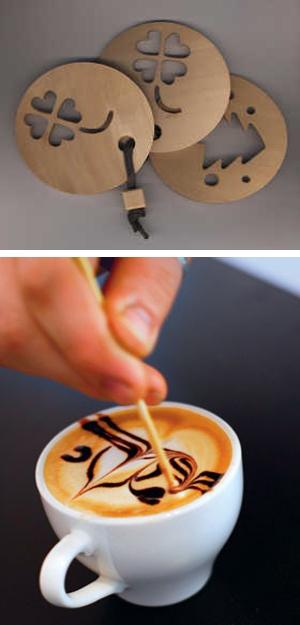 Food decoration with stencils
Lay the stencil on top of your mug with a hot drink, then sprinkle it with cinnamon or cocoa. Dust the powder through a sieve or strainer to make a fine layer. You can create templates with symbols, meaningful words or numbers, and use the stenciling technique for decorating drinks and any food, from soups to cakes, cookies, and cupcakes.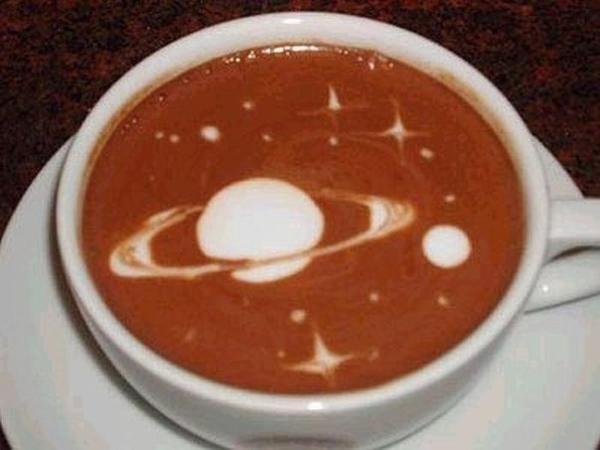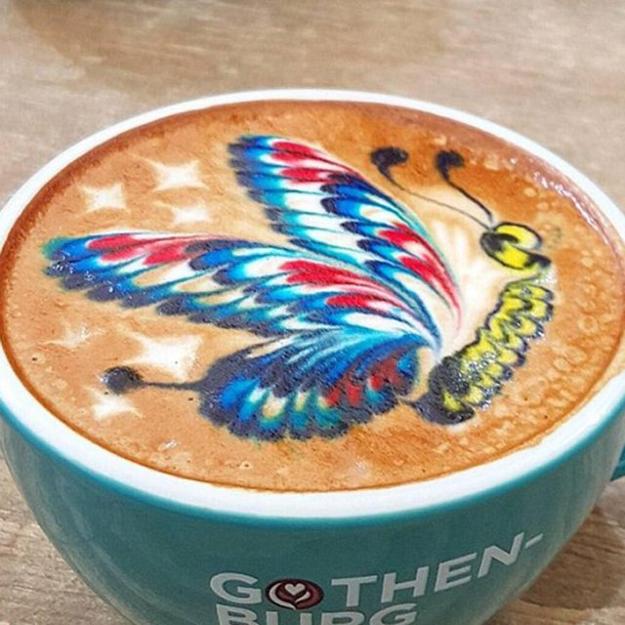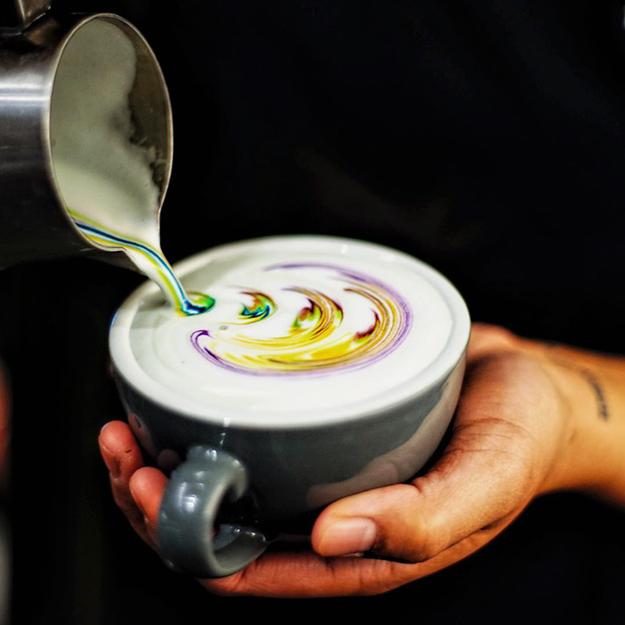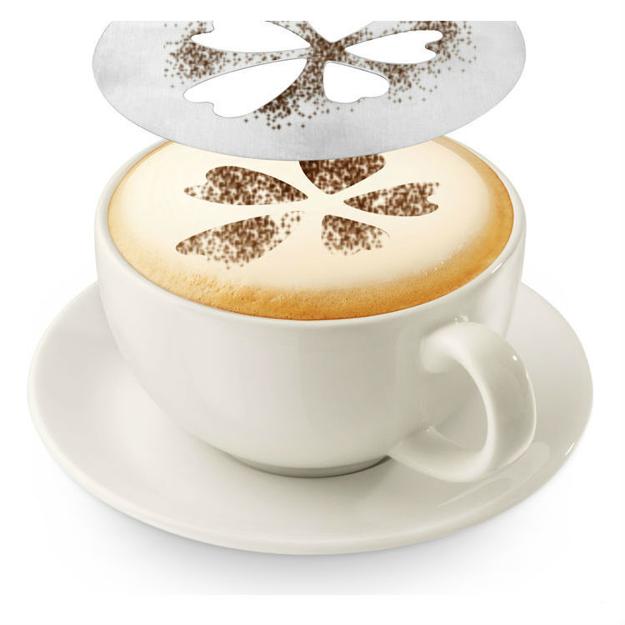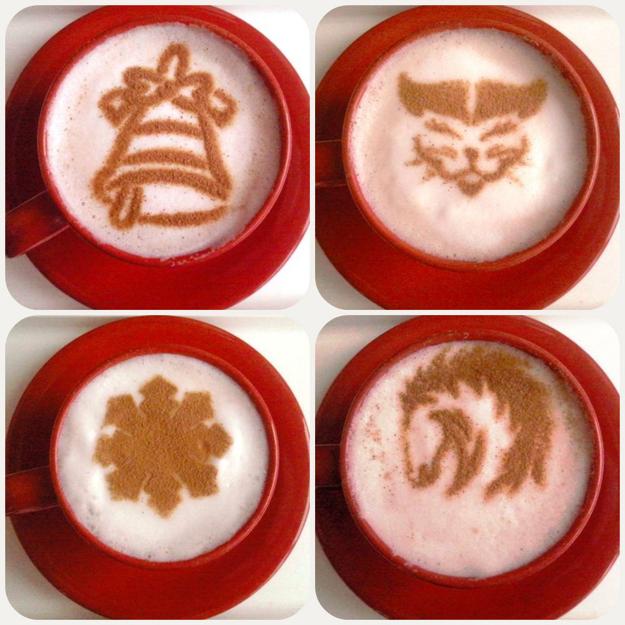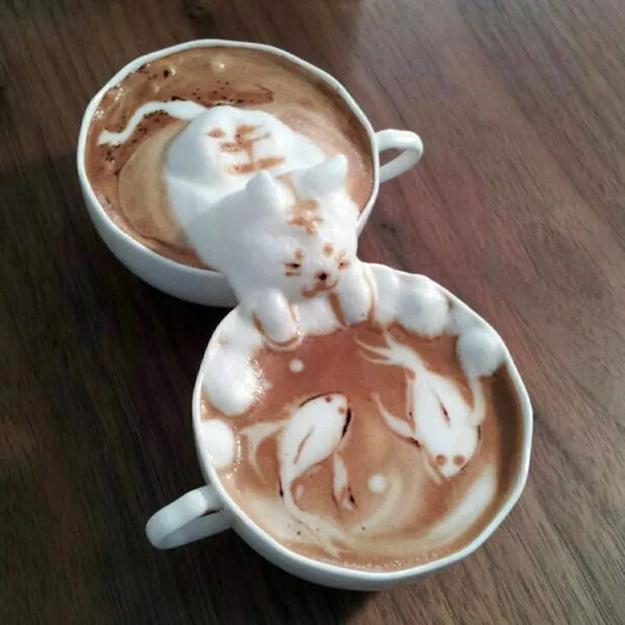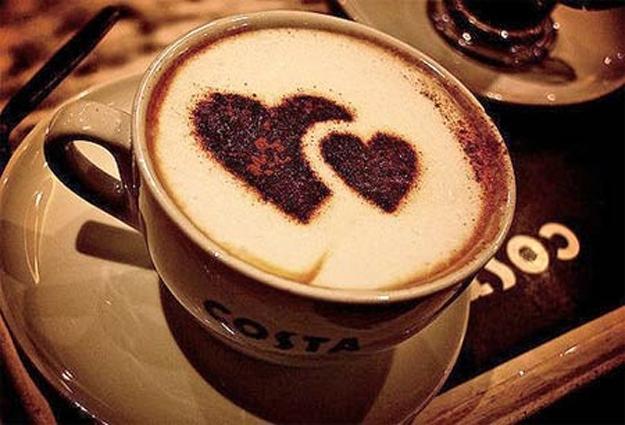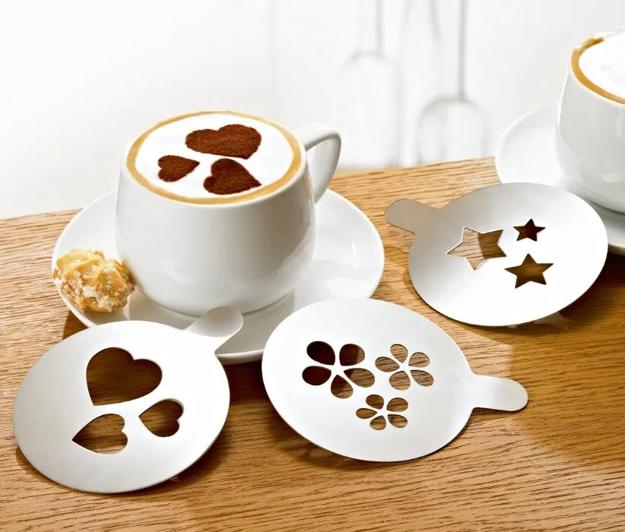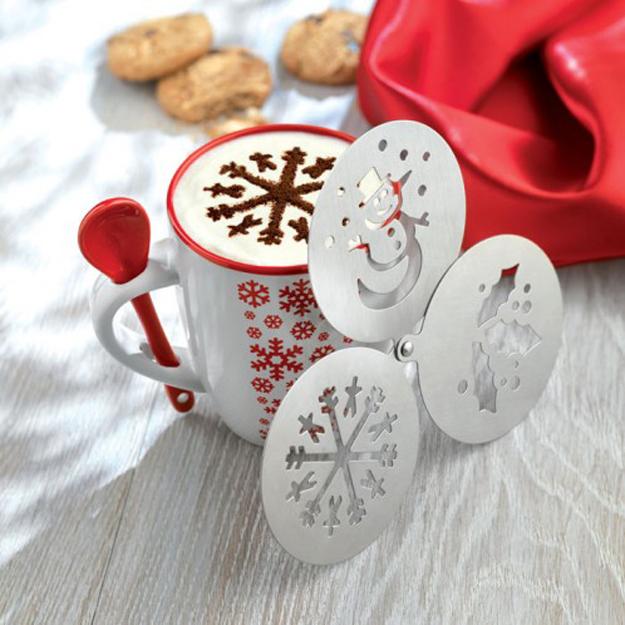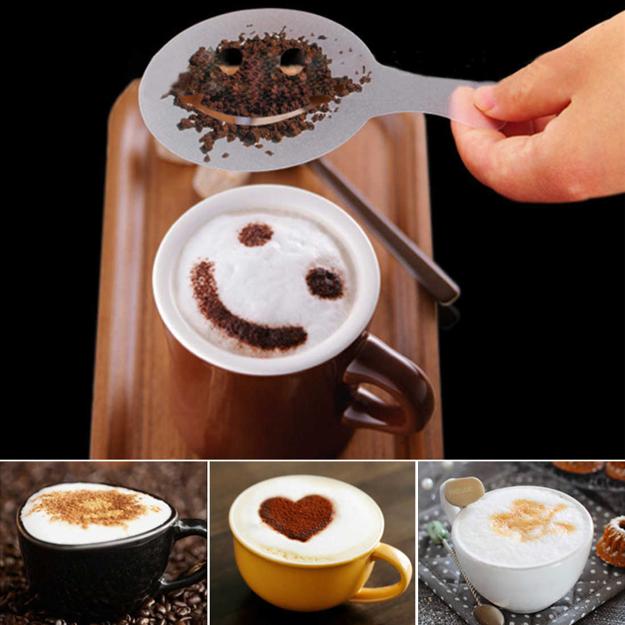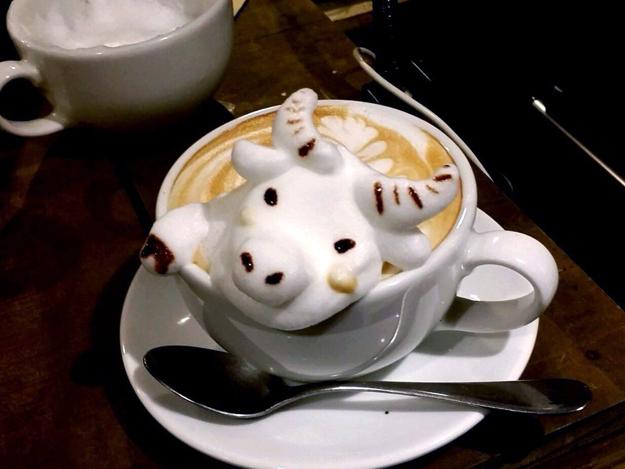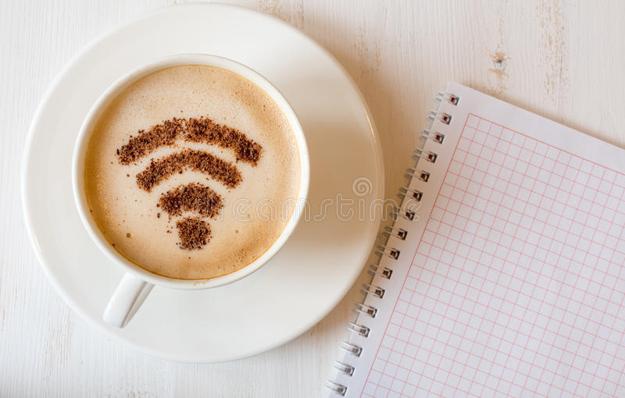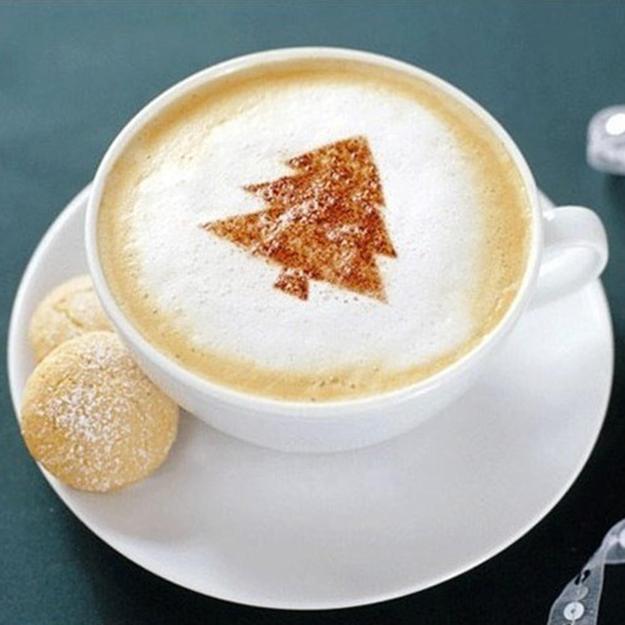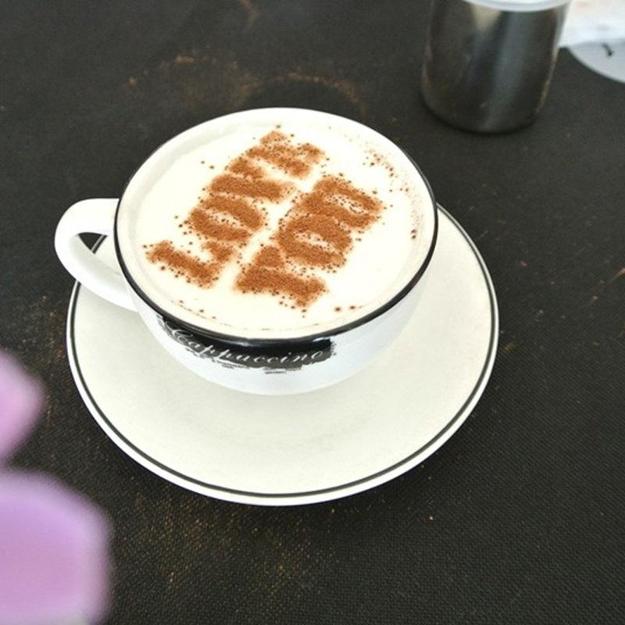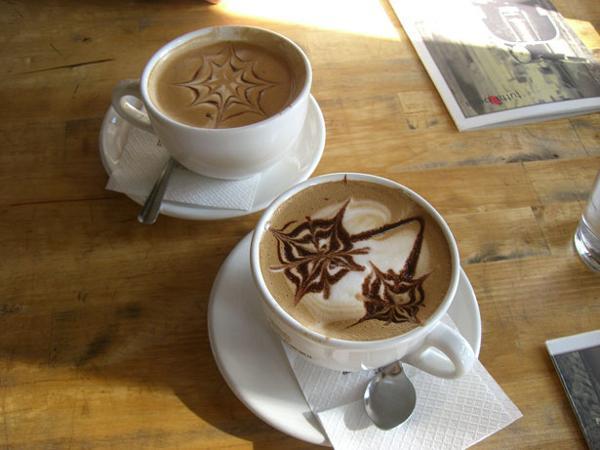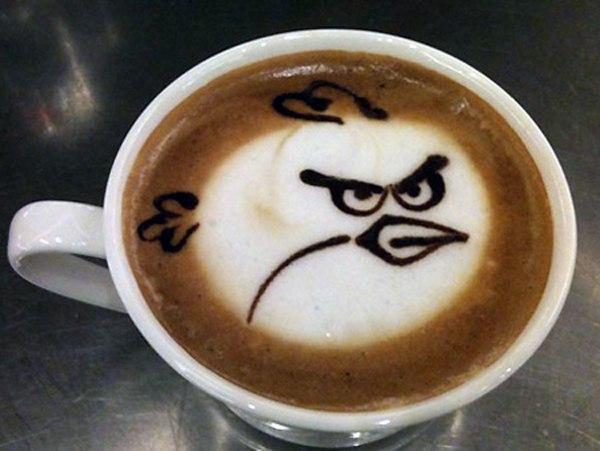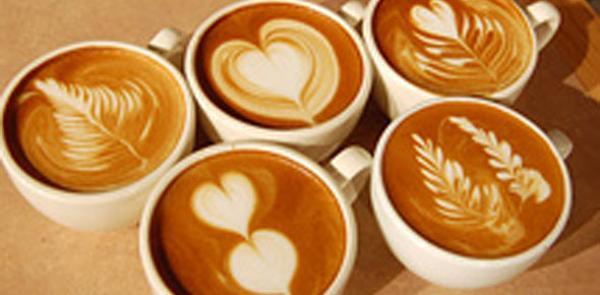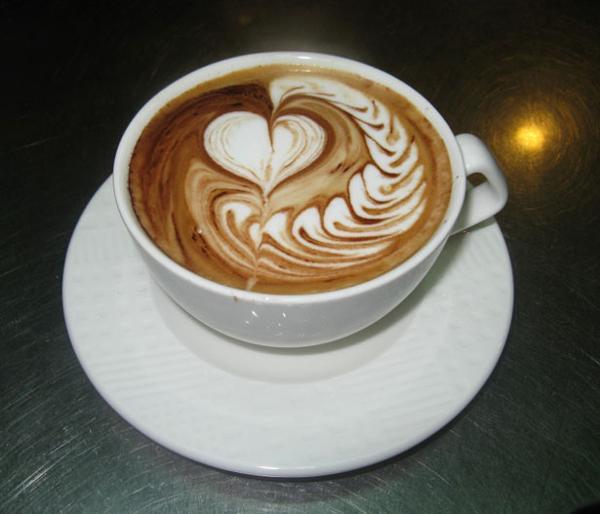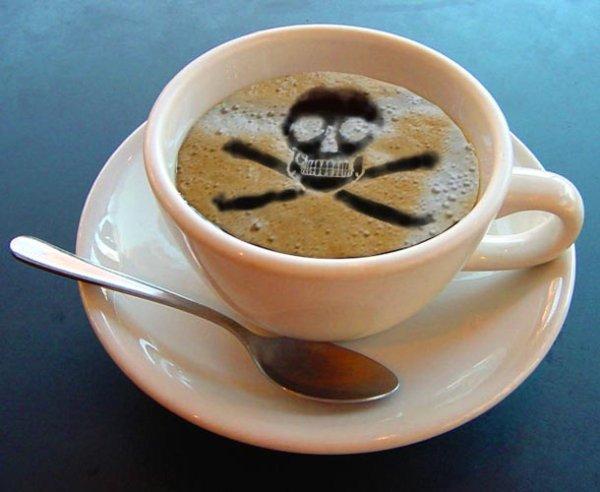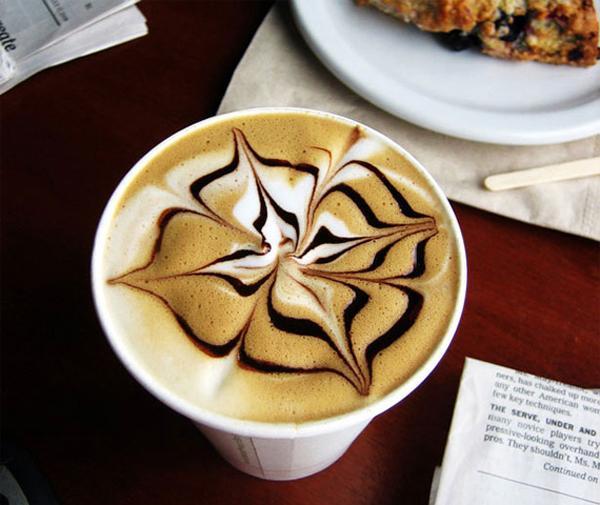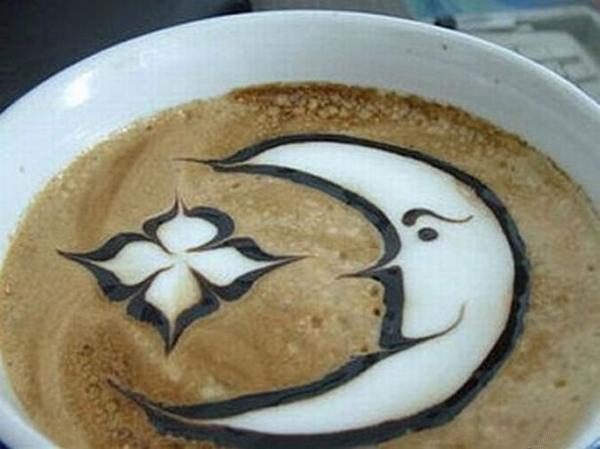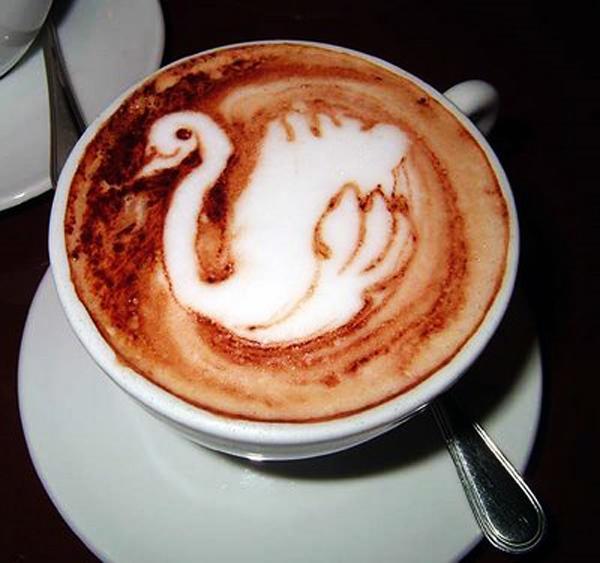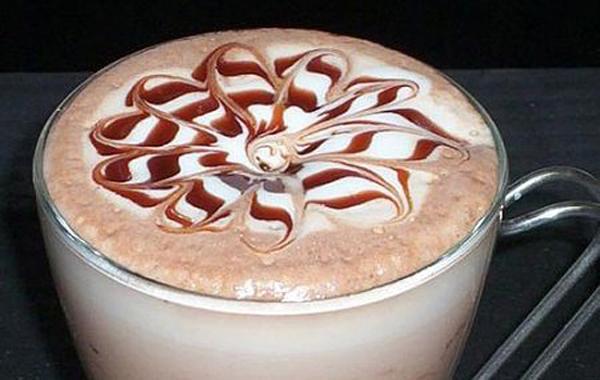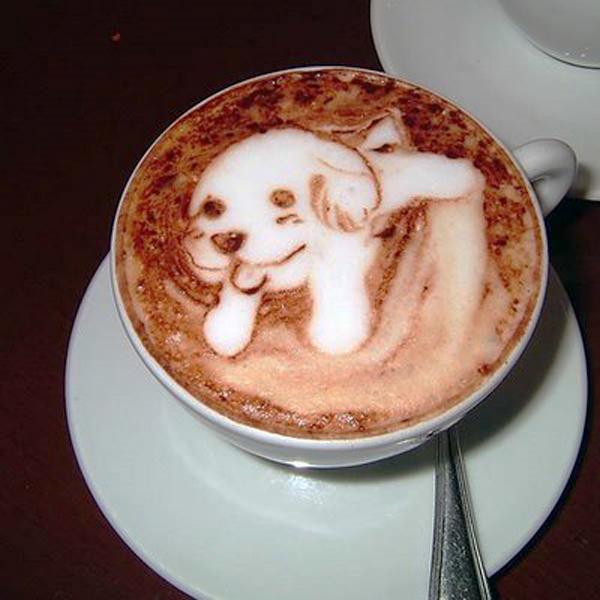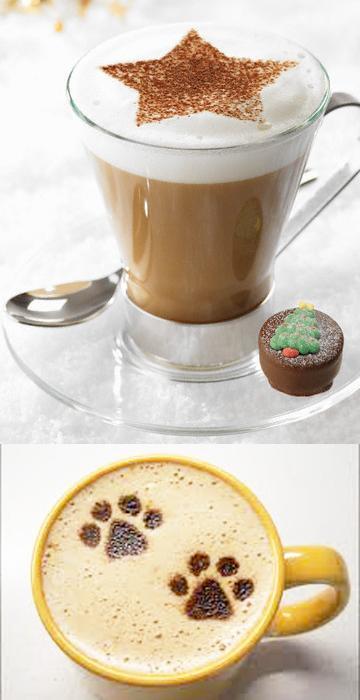 More from decorating design

Colorful handmade birdhouse designs look beautiful on green branches and garden posts. Creative painting ideas turn wooden birdhouses into bright yard...
and enjoy free articles sent to your inbox