Creative Embroidery on Metal, Surprising Twist in Green Home Decorating and Modern Art

Clutter or Treasure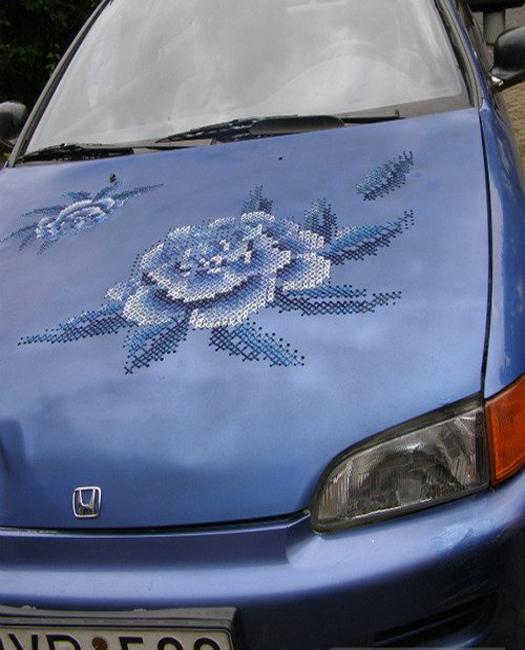 Floral embroidery on metal
floral designs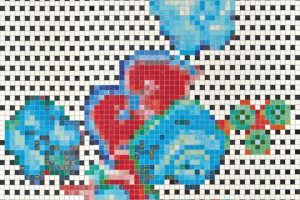 Incredibly creative techniques of cross stitch embroidery on metal turn ordinary items into striking masterpieces. Classic embroidery and unusual materials stylishly transform walls, metal furniture, and decorative accessories, blending contemporary art and traditional mesh designs. An artist from Lithuania, Severija Incirauskaite-Kriauneviciene enjoys adorning metal items with cross-stitch embroidery creating attractive accents which are colorful and original.
The inspirations are incredible. Recycling rusted metal items, creating unique lighting fixtures, upcycling furniture, the decoration expert adds colorful stitches and develops a unique way to give old things a new life. She uses a drill on old buckets, water cans, pans, lids, spades, rusty garden tools, and even car shell parts. The metal works look surprising, original, and beautiful.
Metal art with cross-stitch embroidery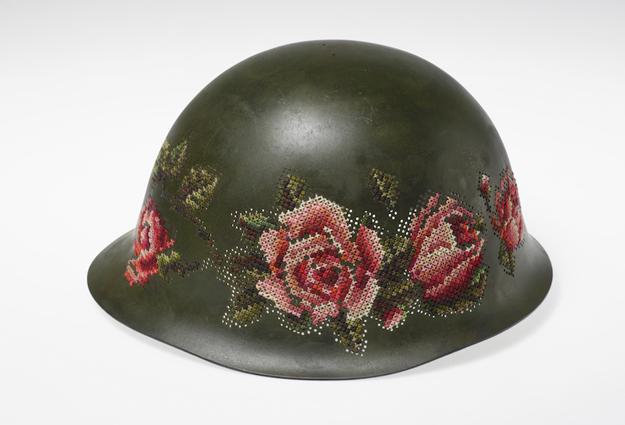 Latest trends in embroidered felt and wood furnishings
Perforation enhancing modern design and decor
Green ideas to reuse and recycle metal cans
These unusual artworks make stylish and eco-friendly home furnishings and garden decorations. The unique items show the beauty of the classic embroidery and elegance of flower designs. Innovative, eye-catching masterpieces delight and inspire, offering Green home decorating ideas and artistic ways to reuse and recycle metal items.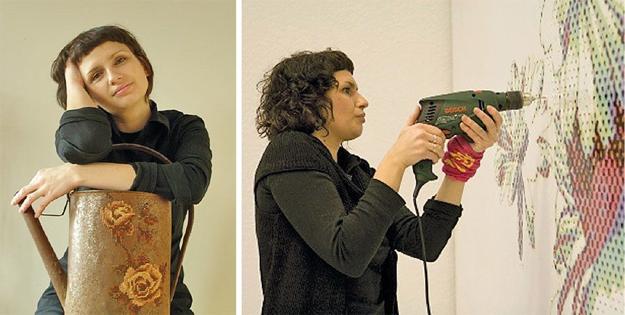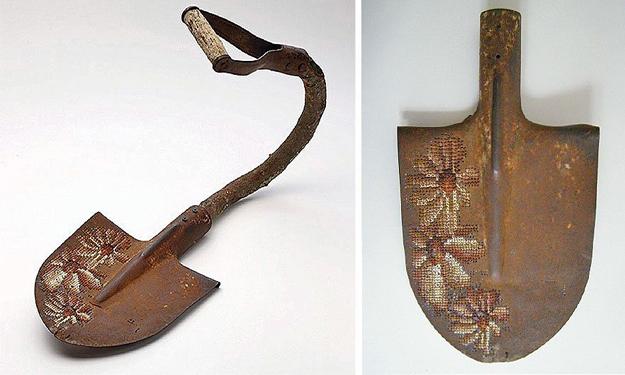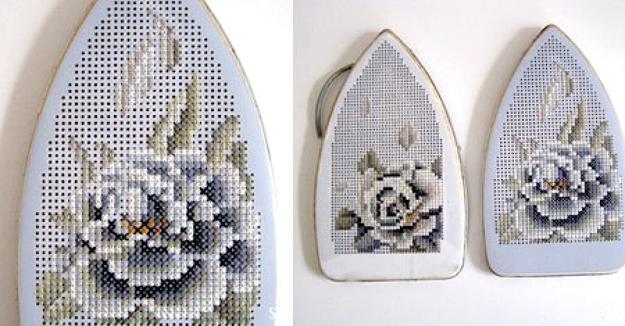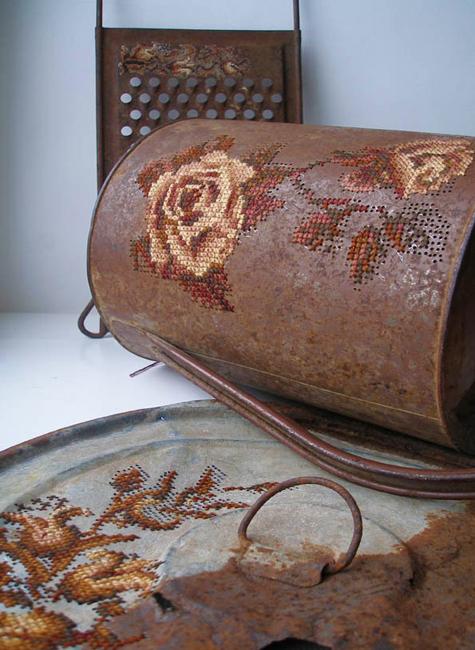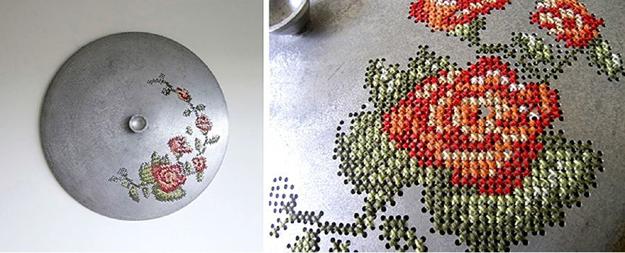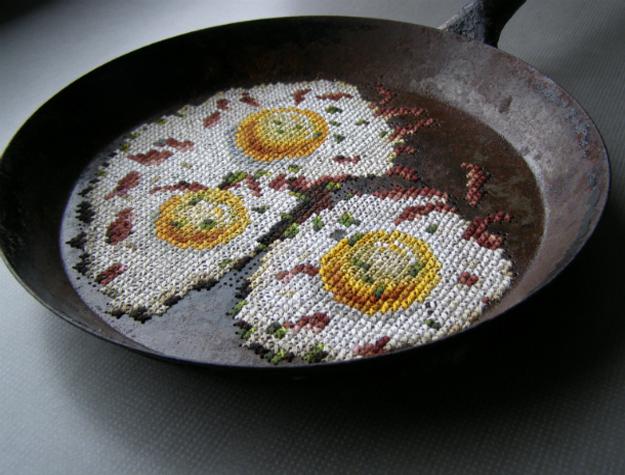 Home furnishings with embroidery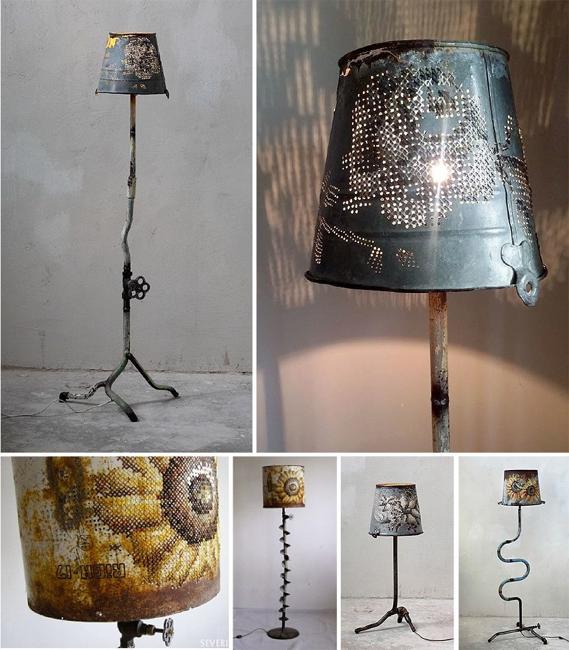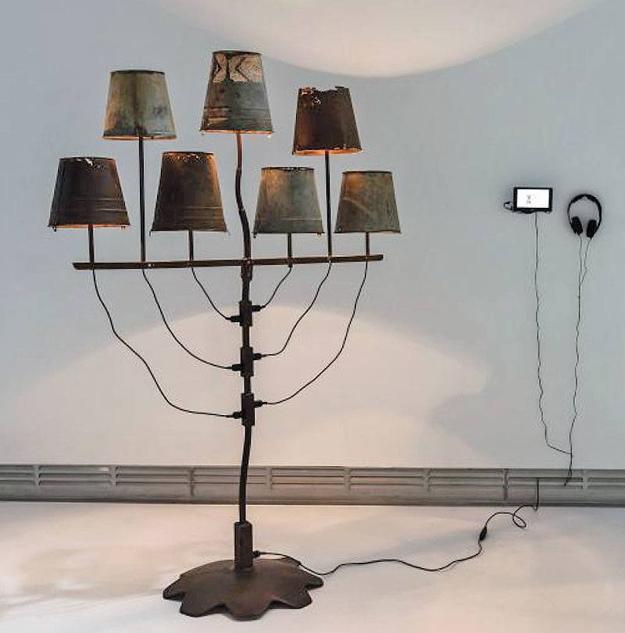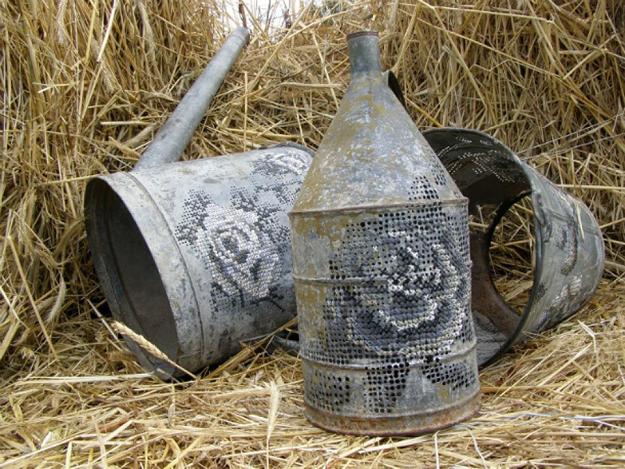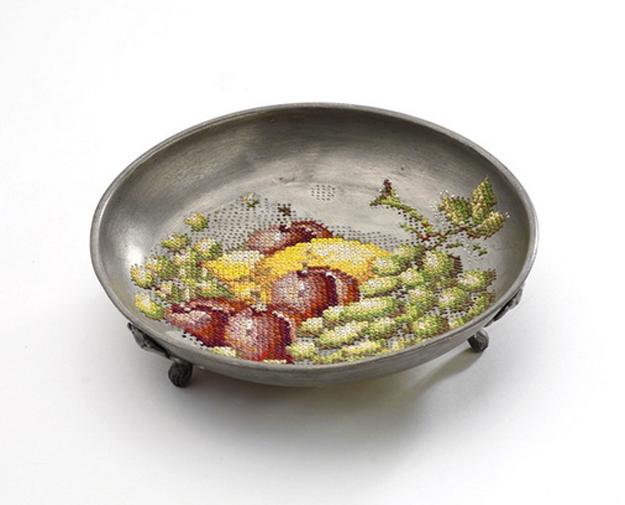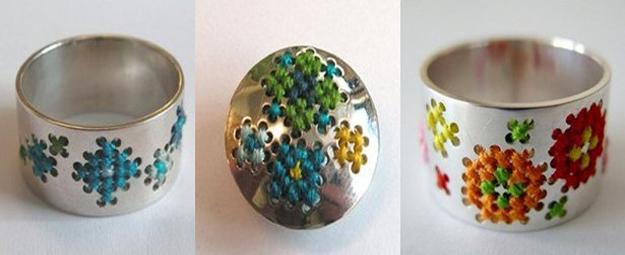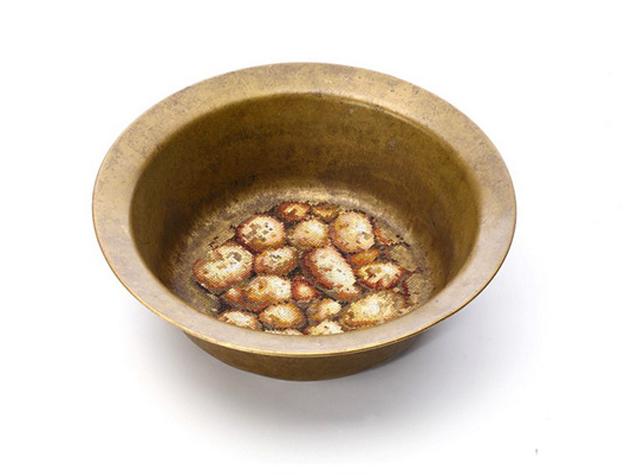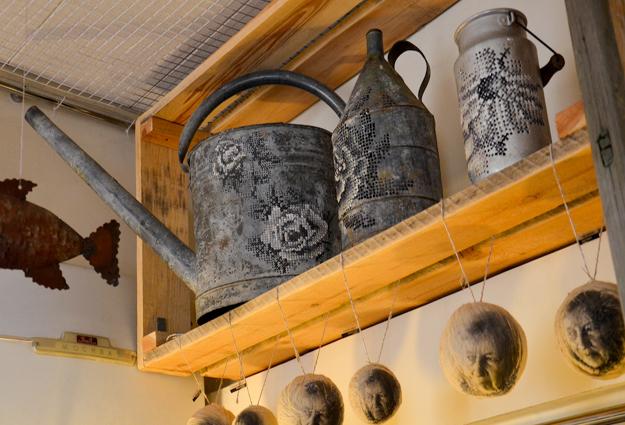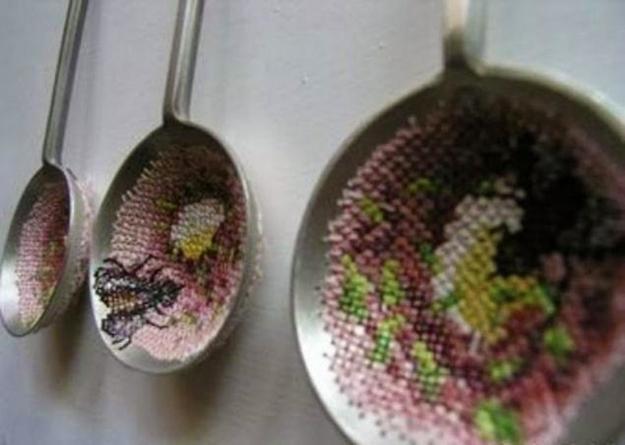 Embroidery on metal car parts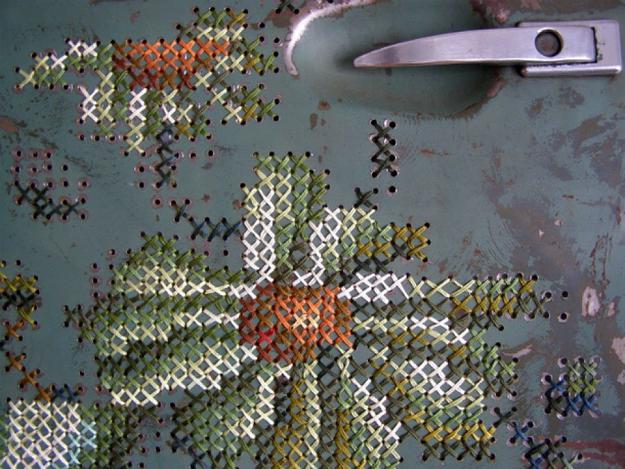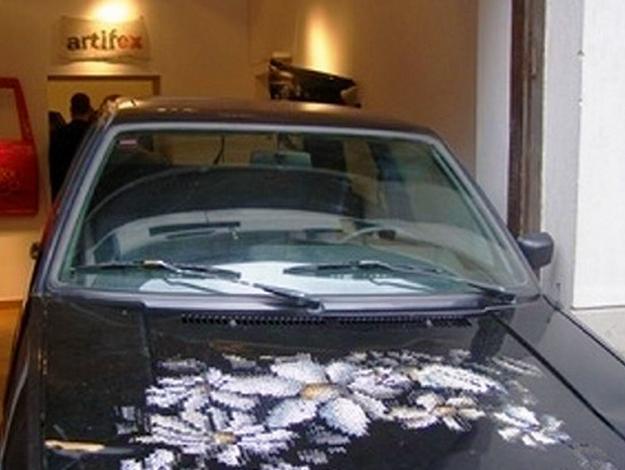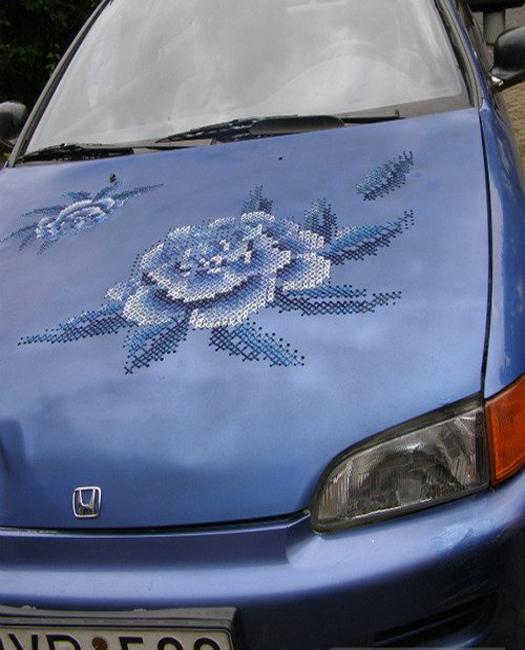 Exterior wall decoration with cross-stitch embroidery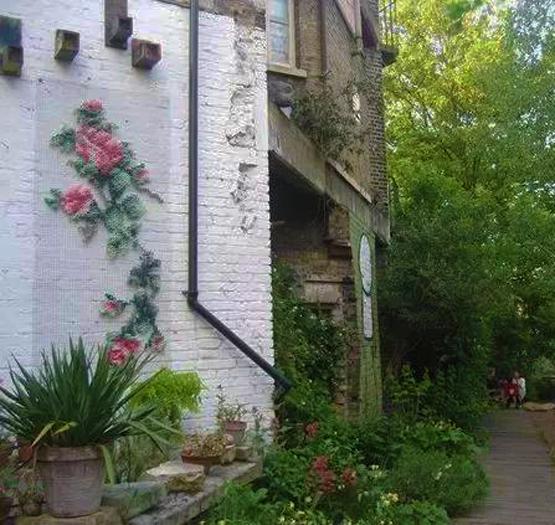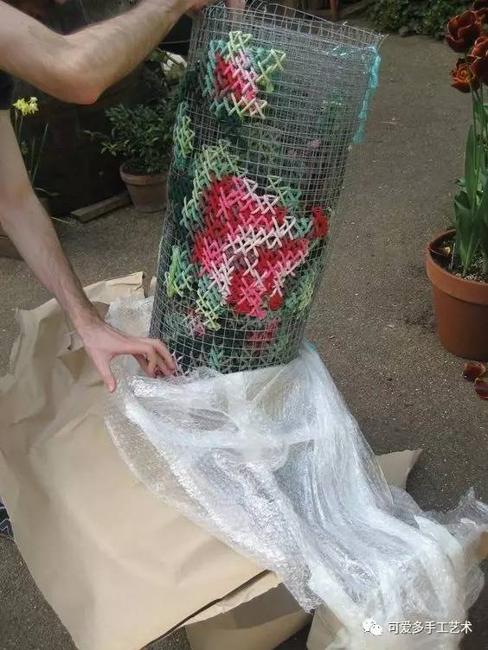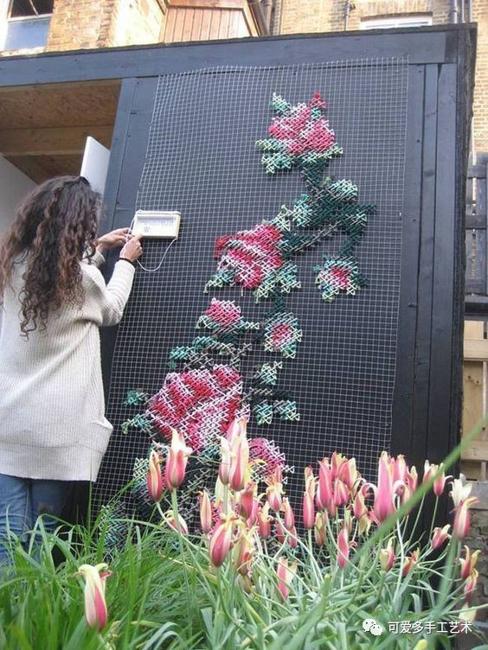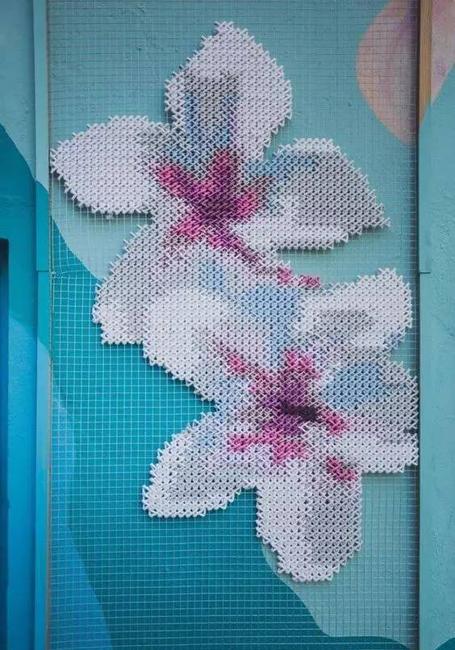 Outdoor decorating ideas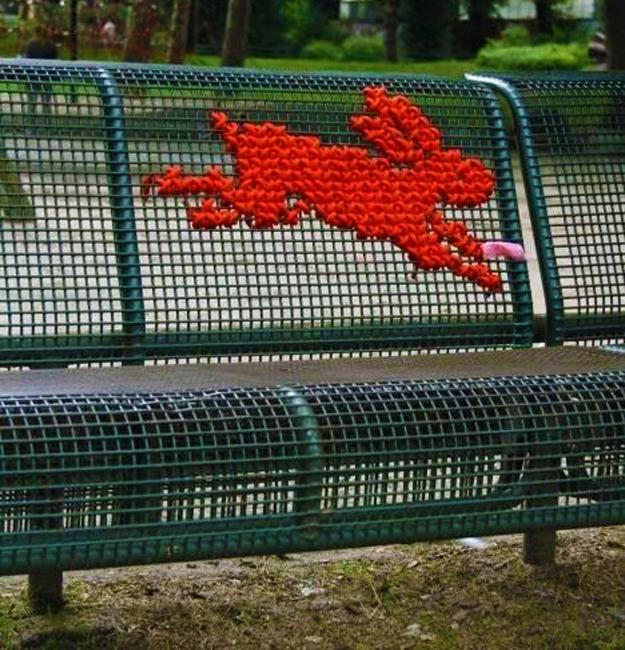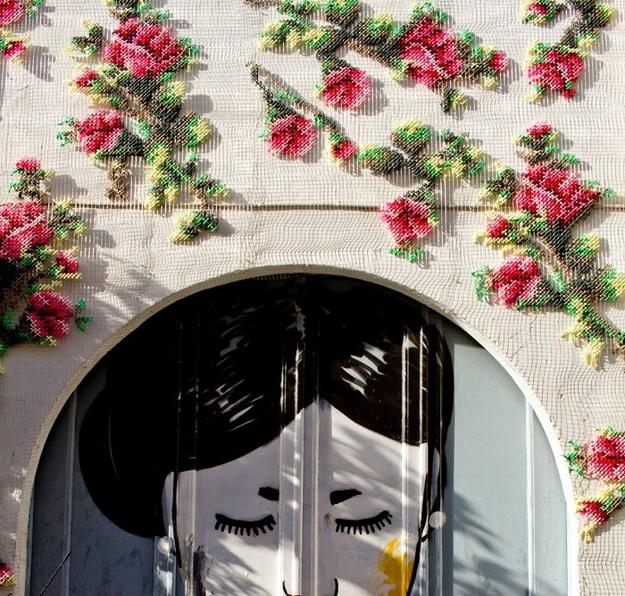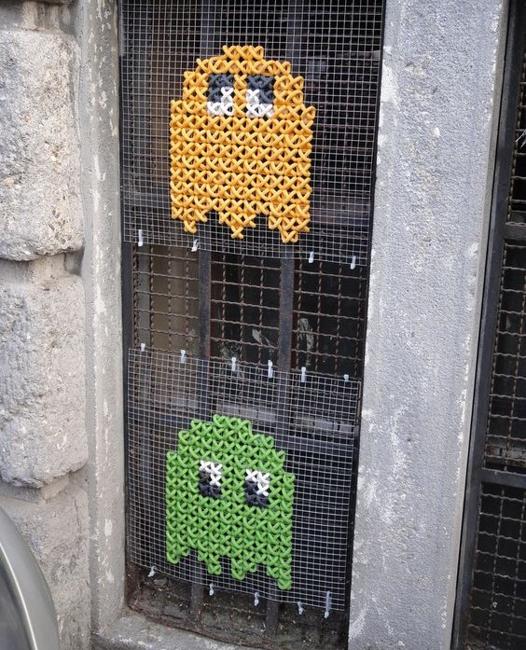 Recycling is a creative, Green, modern way to create something new, exciting, original, stylish for your home interiors. Do-It-Yourself projects are...
and enjoy free articles sent to your inbox