Creative Art and Food Design Idea Turns Sugar into Spectacular Lollipops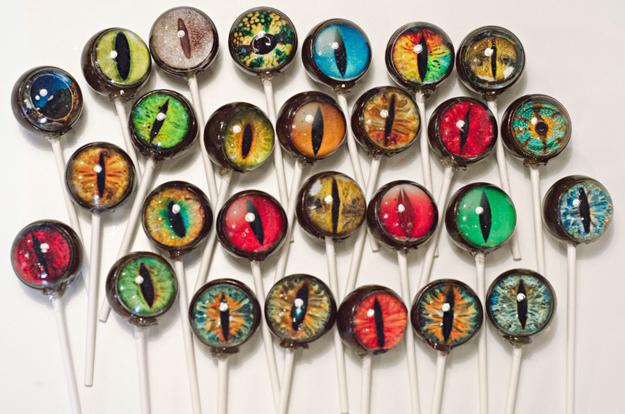 Creative food art and design ideas, Creature Eyes Lollipops
Creative art and food design ideas are blended into spectacular treats, bright and colorful, unusual and captivating lollipops. These edible decorations are great for cupcakes and special events cake decoration. They can create a stunning centerpiece and jazz up your party table decor, and then work as after party gifts that will delight your guests.
The amazingly creative lollipops are on sale at etsy.com in sets that include six candies. The innovative and playful food design idea added outrageously vibrant colors and unexpected themes to fun lollipops. Made of Isomalt, Sugar and Corn Syrup, these treats look spectacular offering the flavor of cotton candy.
Unique food design idea substitutes some sugar with Isomalt, a sugar alcohol that is processed from real sugar made from beets. Colorful candies are made ​​by American artist Priscilla Briggs. The dazzling treats and edible decorations are inspired by exciting themes, from the stars and galaxies, to sports, Star Wars and Independence Day celebration.
Colorful treats and edible decorations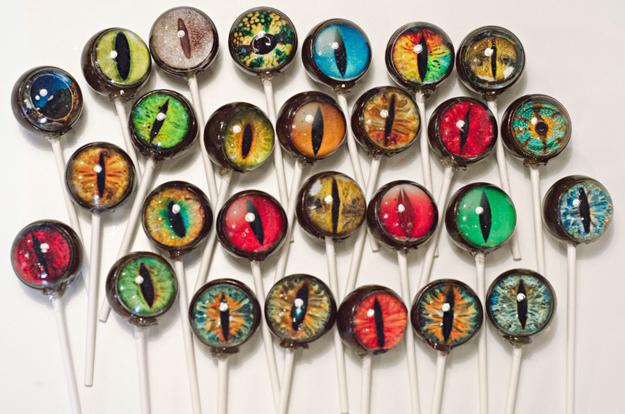 Meteor Shower, Glitter, Birthstone, Country Chic, Independence Day Celebration Firework, Starry Night, Stained Glass and Creature Eyes lollipops offer designs for every taste. Check them out on the artist page Designer Lollipop, www.designerlolli.com/, you will be surprised by the assortment of vibrantly colored treats.
Creature Eyes Lollipops are available in packs pf 6 for $13 US. You can pick 6 of your favorite Creature Eyes.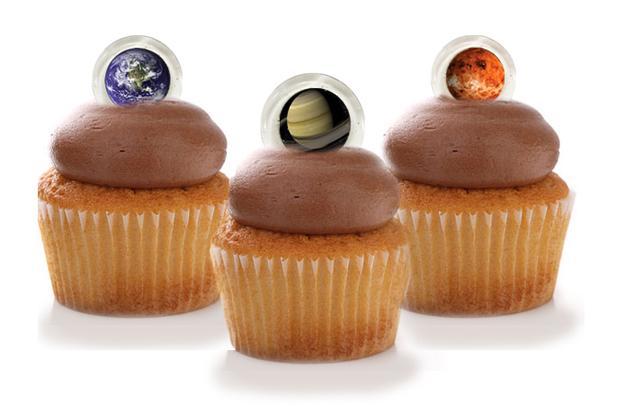 Creative food art and design ideas
Edible cups for coffee, modern tableware or delicious treats
Sugar glasses marrying colorful edible decorations and creative food design ideas
Amazing chocolate gift ideas for men, unexpected birthdays and Fathers Day ideas
Photographs by Designer Lollipop 2013.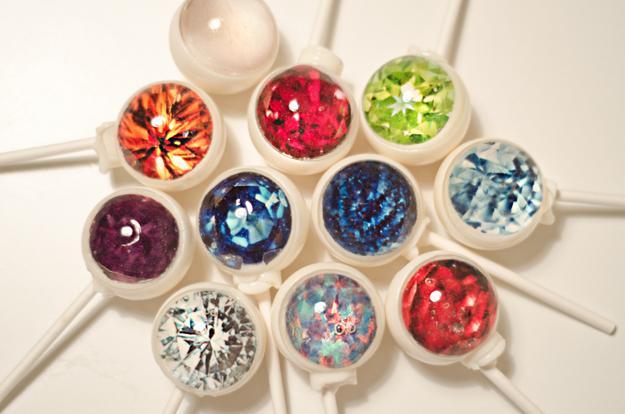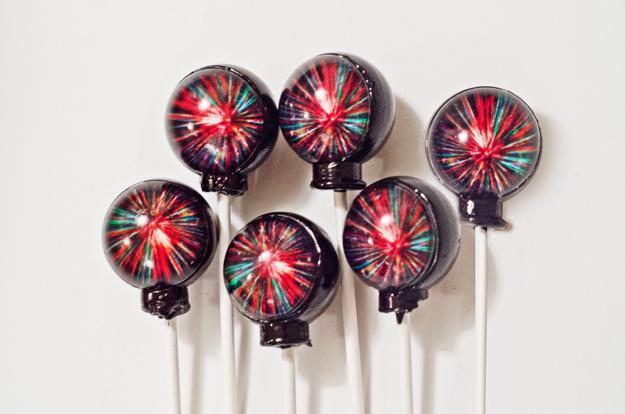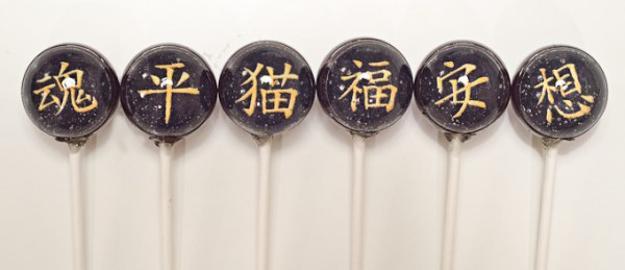 More from decorating design

Colorful handmade birdhouse designs look beautiful on green branches and garden posts. Creative painting ideas turn wooden birdhouses into bright yard...