Contemporary Storage Organization for Small Spaces under Sloped Ceiling and Stairs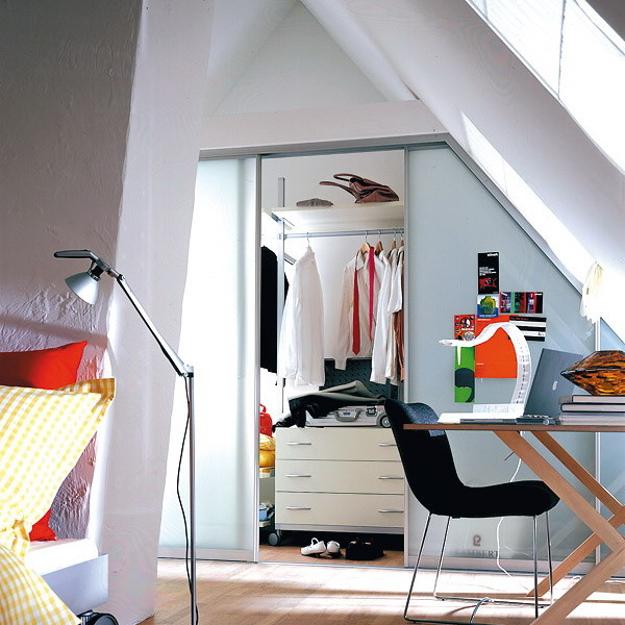 Storage organization under stairs, closet with sliding doors
staircases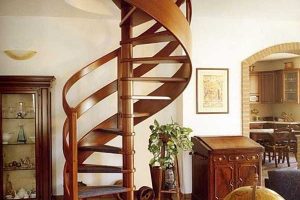 Contemporary storage organization, closets, shelving units and wall shelves, allow to design stylish and comfortable to use storage spaces under sloped roofs or stairs, and improve small room decorating. Lushome shares tips and inspirations for adding customized storage shelves with sliding doors to niches in small rooms, maximizing small spaces and creating clutter free, light and beautiful homes or offices.
Sliding doors can hide wall shelves and shelving units, adding a color accent to interior design. Customized closets and shelving units with sliding doors are excellent ideas for attic rooms and offices, or small spaces under the stairs, offering fantastic, stylish and elegant storage solutions for modern living.
Designed for spaces under stairs and rooms with inclined roofs, German company Raumplus offer beautiful ideas for storage organization and interior decorating. These shelving units and wall shelves with sliding doors are great for modern closet designs, home libraries, office storage or just any room decorating.
21 smart storage ideas, decluttering and organizing tips from experts
Storage in small spaces with sloped ceiling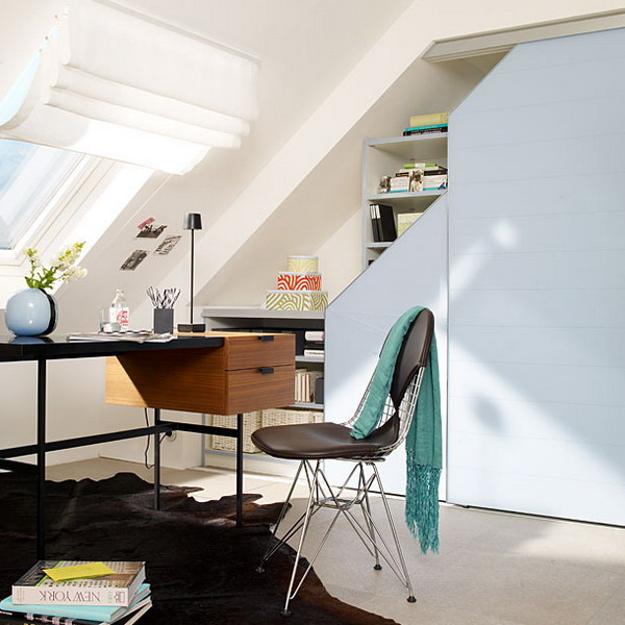 1. Customized for sloped ceiling designs shelving systems and closets with sliding doors are wonderful ideas for any storage, from books and tableware to cloths and small kitchen appliances. Small spaces under sloped ceilings in attics and rooms with stairs can be used to improve interior design and decorating with colorful doors and attractive displays on shelves.
2. Designed for sloped ceilings, customized shelving systems and closets with sliding doors are versatile, suitable for large and small rooms, small home offices and kids rooms design, dining room or kitchen decorating.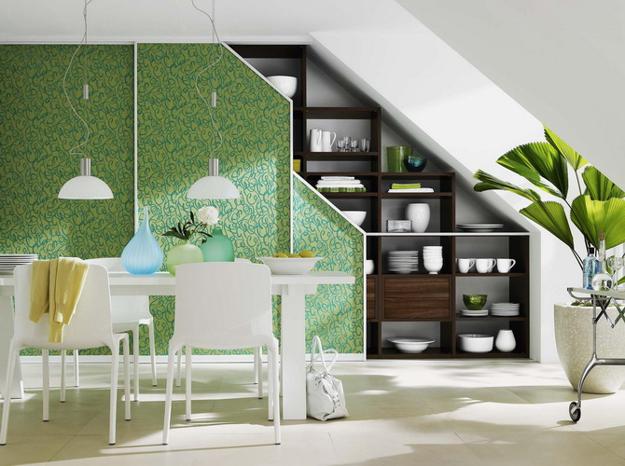 3. Sliding doors make interior design appear more organized and contemporary. Colorful sliding doors can brighten up small spaces or add unique decoration patterns to interior decorating.
Customized closet designs for small rooms with sloped ceilings
Roof window design for sloped walls and ceilings
4. Freestanding shelving units and wall shelves can be highlighted with contemporary LED lights to add more interest to interior design and decorating.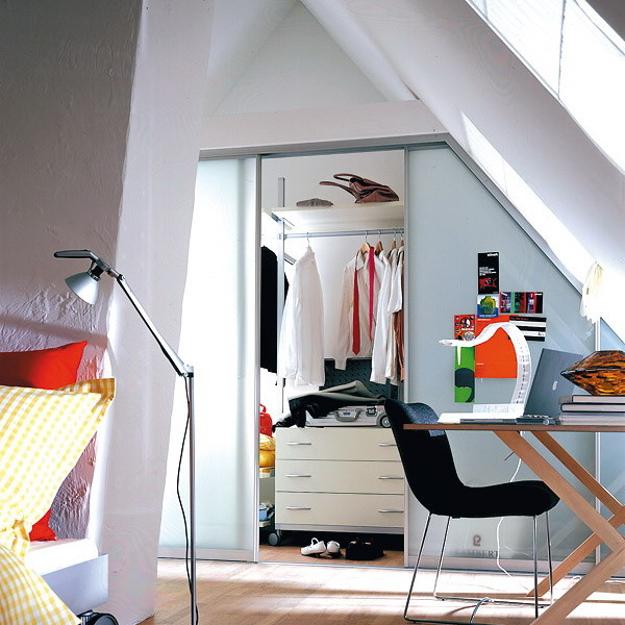 5. Sliding doors can be decorated with beautiful wallpaper patterns or digital prints to bring exciting themes and personality into modern interior design. Sliding doors can work as unique accents, which are simple, but brilliant.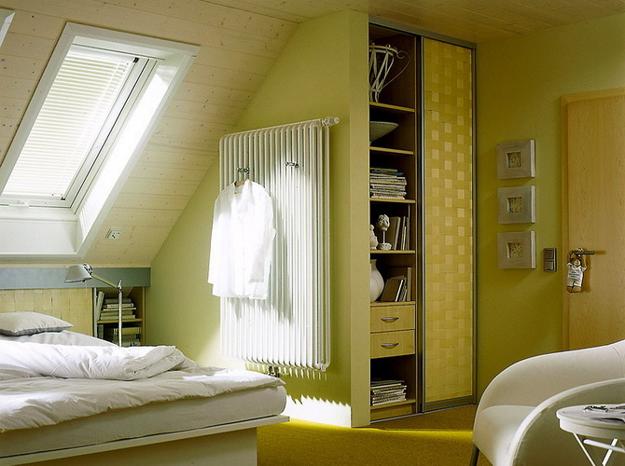 6. Convenient and space saving, customized shelving systems and closets with sliding doors are fun ideas for kids room design and teenage bedroom decorating, especially children bedrooms located in the attic.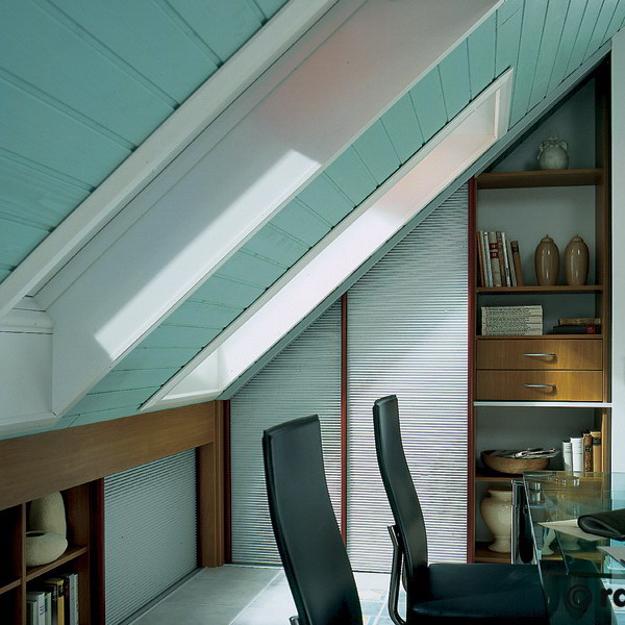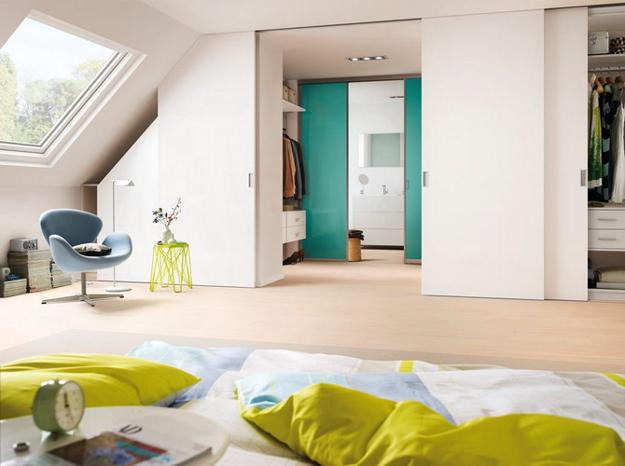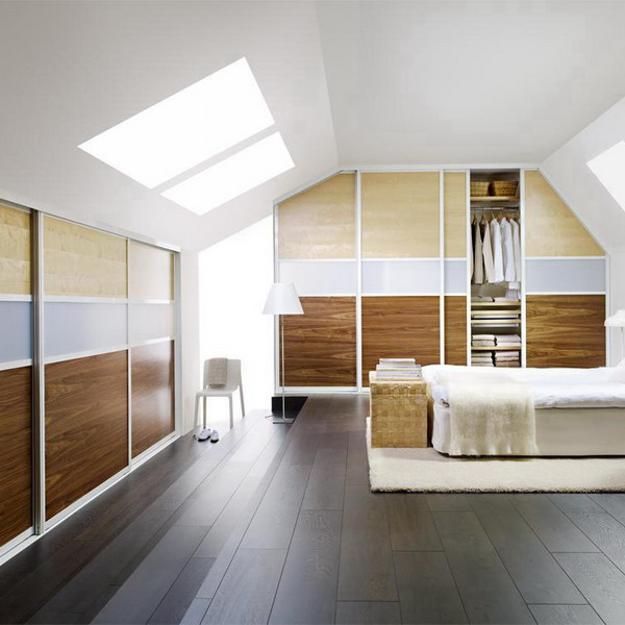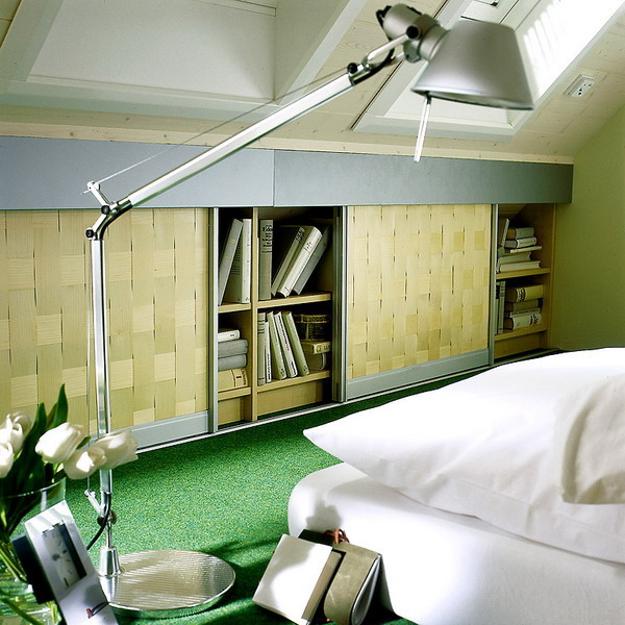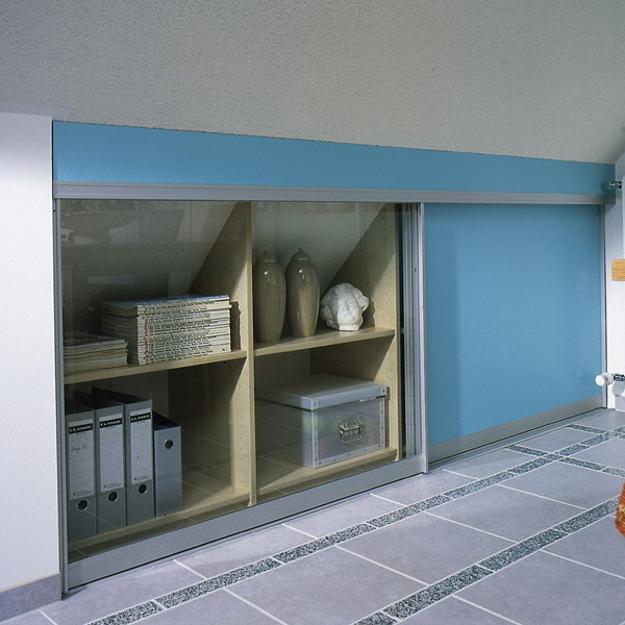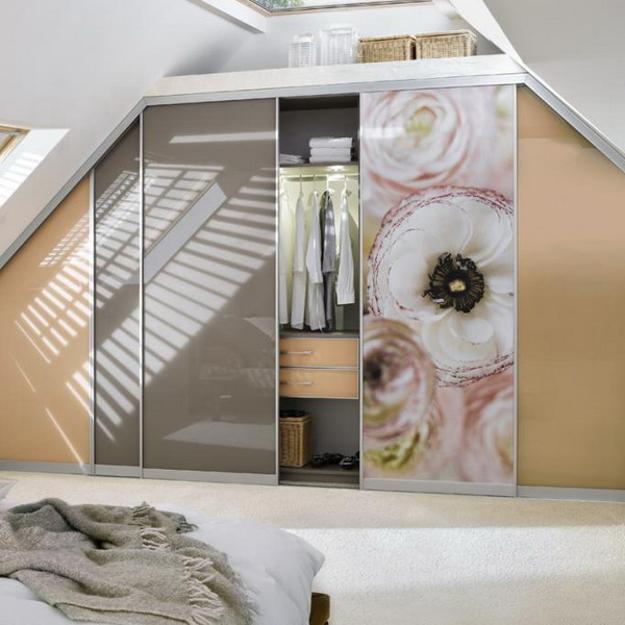 More from storage organization

Here are great ideas for kids toys storage and wall decoration with small cars that everyone would love. DIY organizers, like...
and enjoy free articles sent to your inbox