Colorful Fruit Themes, 55 Modern Interior Design Ideas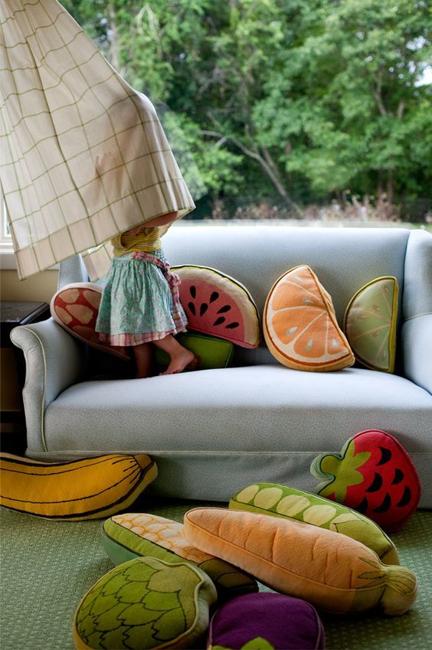 Fruit-shaped decorative pillows in bright colors
Fruit themes are perfect for interior design and room decorating. Whether you decorate a new house or want to give your old place a bright look, fruit themes are fantastic ways to add color to interior decorating. Applying fresh and colorful ideas to the fruit themes can beautifully complement your interior design style and personality. Fruits-inspired wallpaper, decorative fabrics, and home decorations could turn your house into your dream space and create spectacular, cheerful, and modern interiors.
Here is the Lushome collection of beautiful interior decorating ideas to help you choose a way to bring fruits into your rooms. The top decorating themes inspired by fruits and berries are versatile and beautiful, and you may want to consider them.
Fruit themes in contemporary interior decorating with digital wallpaper designs
Fruit-themes decorations, ideas, functional accessories
Modern interior design bringing fruit images and aromas into homes
Fruit themes and interior design styles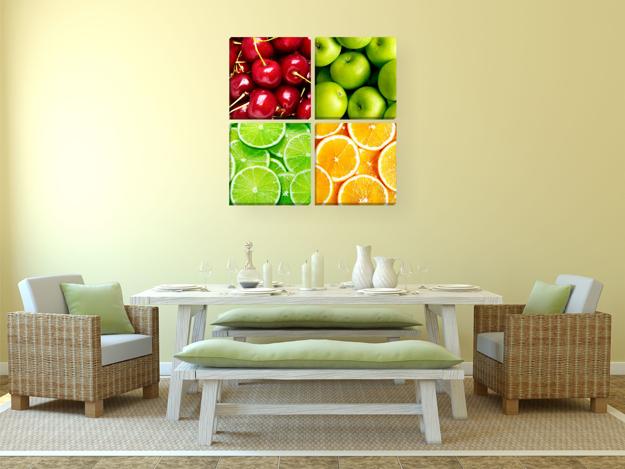 Room colors
Retro styles in modern Christmas decorating
Innovative fruit bowl designs, home decorations
Pear and apple decor ideas to refresh interior design
Fruit themes decor is perfect for the young and bold who want fun and color in their interior design ideas. Inspired by the 60s, 70s, and 80s, fruit wallpaper designs, and upholstery fabrics are perfect for modern room decorating. Funky furniture, swirly wallpaper patterns, unique home decorations, and naturally bright colors transform homes. Lime green, yellow shades, reds, orange hues, blue, and purple colors are fantastic tools in vibrant home decorating.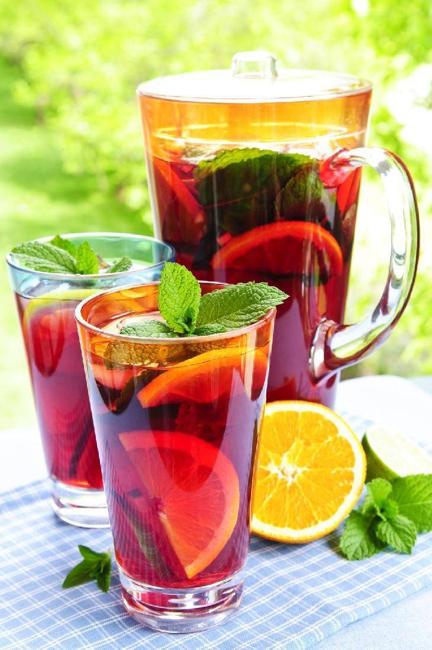 Decoration patterns and textures
Floral themes and green leaf patterns work well with fruits images and create a relaxing, serene mood. Nature-inspired lines and pictures of juicy fruits or berries complement natural elements in modern interior design. Wood, houseplants, stones project a relaxing and soothing ambiance.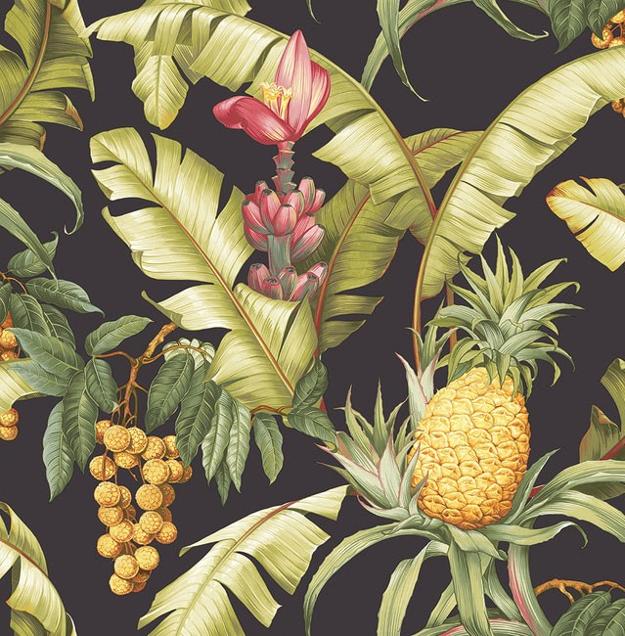 Cottage and country home decorating ideas
The fruit themes can enhance rustic cottage style and country home decorating ideas. Wicker baskets, decorative plates, embroideries, and home accents, showing fruit designs, make the interior design feel cozy and beautiful.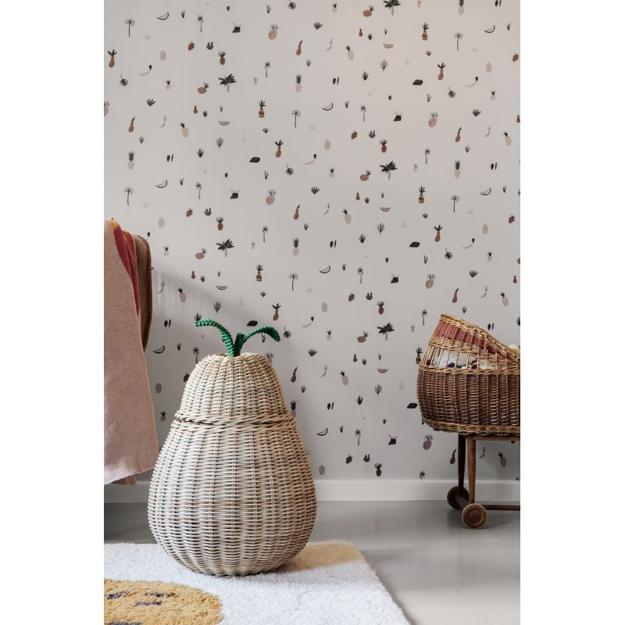 Contemporary interior design
Fruit images, mixed with contemporary interior decorating ideas, work wonders. The emphasis on space and bold colors turn rooms into bright, beautiful, and modern interiors. Sleek lines, geometric shapes, and vibrant colors emphasize elegance when less is more.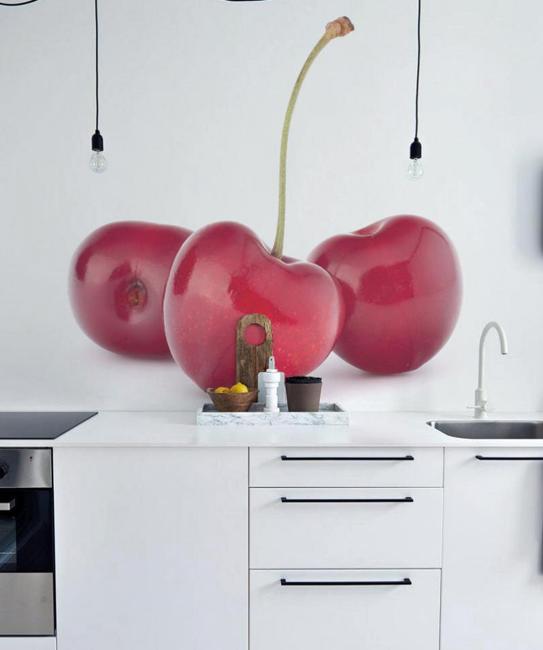 Ethnic interior decorating
Sensuality best describes the exotic fruit themes in ethnic interior decorating. Deep and rich hues, earthy tones, and fascinating designs inspired by nature make up the warm and unique style. Hand-made wall tiles, wrought iron ornaments, and carved-wood decorations are fabulous accents that work well with modern wallpaper featuring exotic fruit images.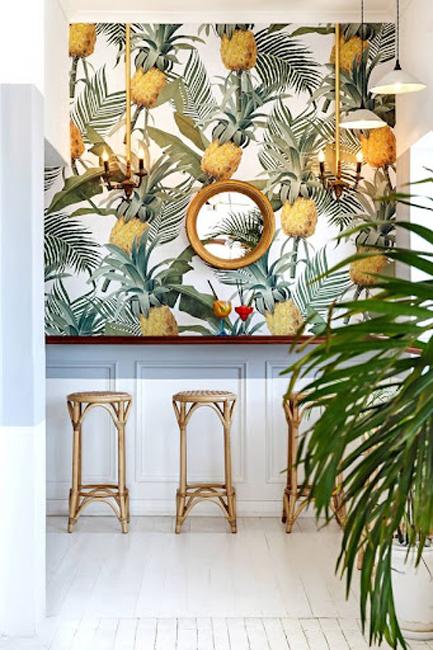 Boho decor
If you get inspired by the glamorous days of old Hollywood, you can use the fruit themes in striking black and white decor or neutral colors with golden decorations. Beautiful fruit images will jazz up eclectic interiors with mirrored furniture, green-leaf patterns, and Boho decor items.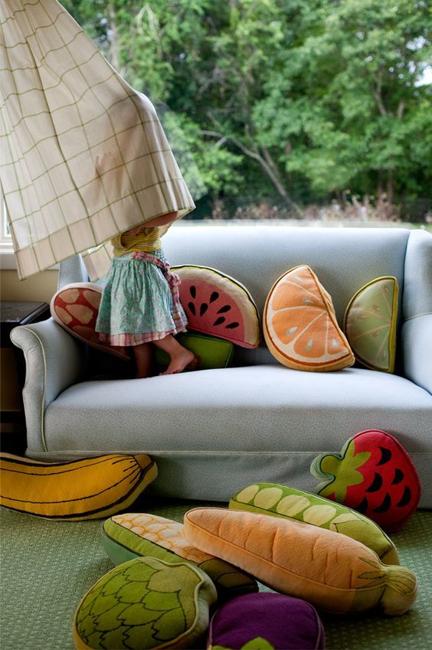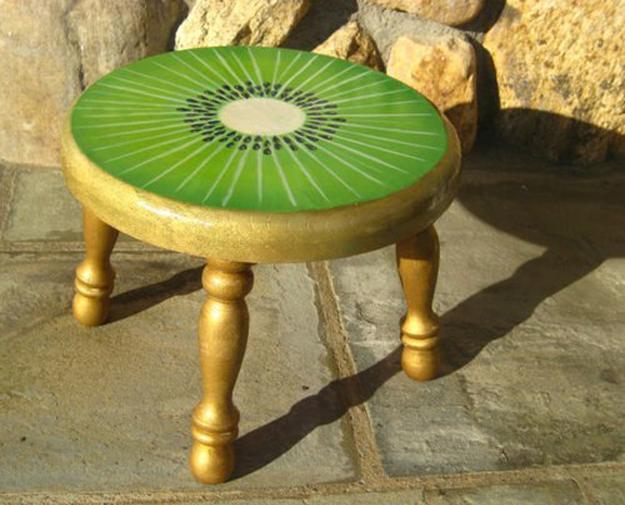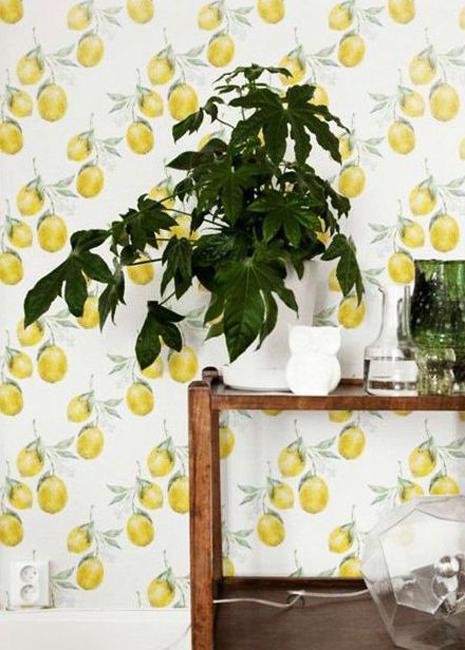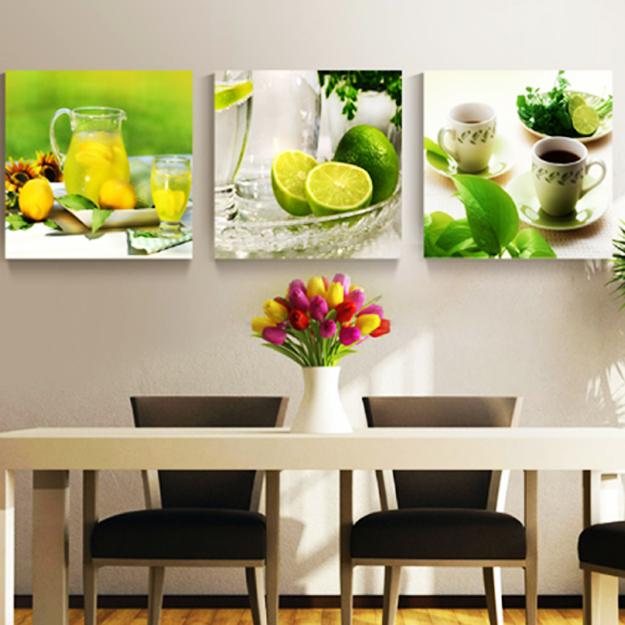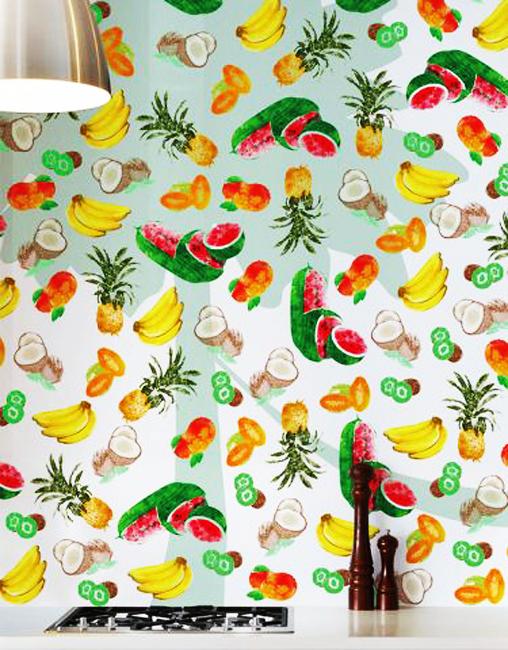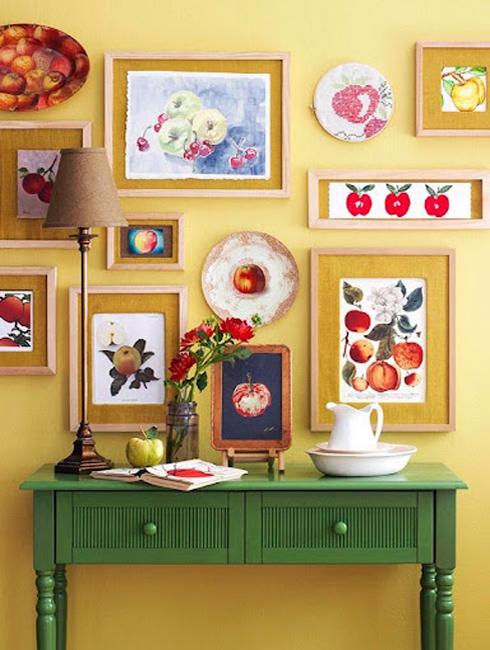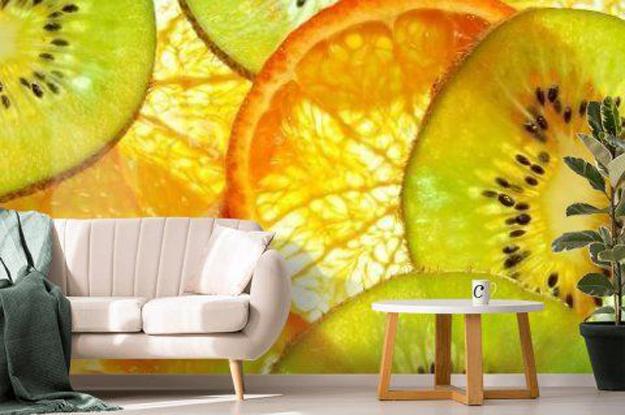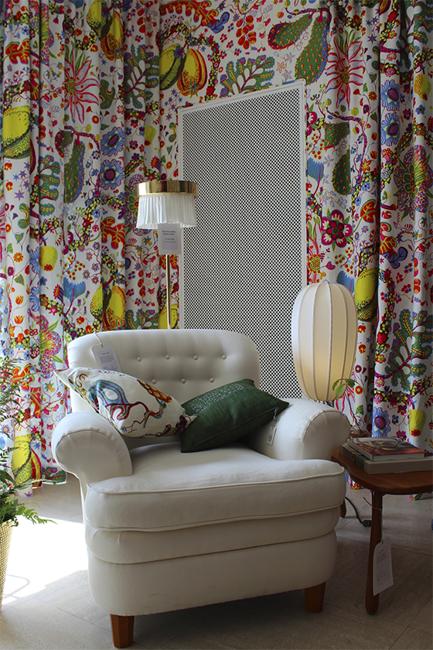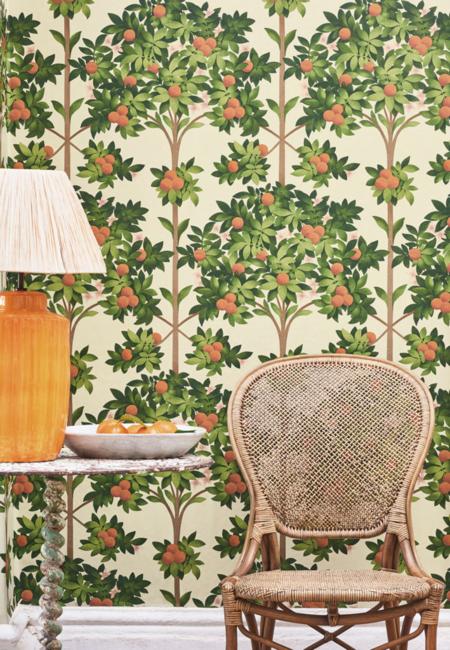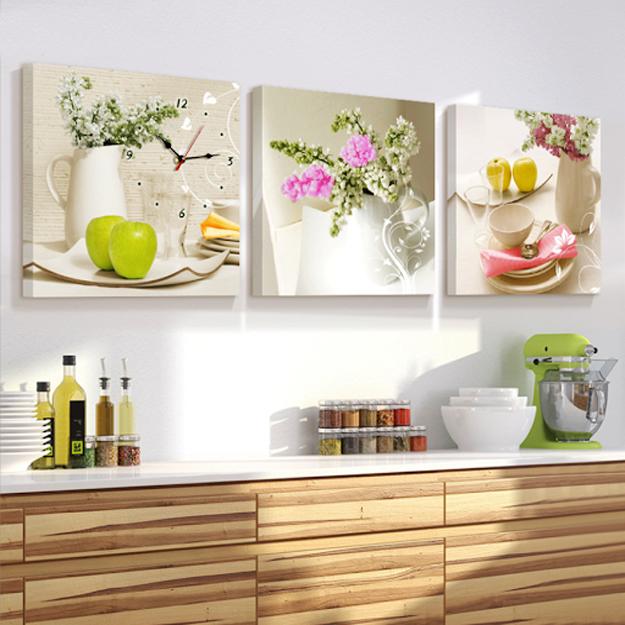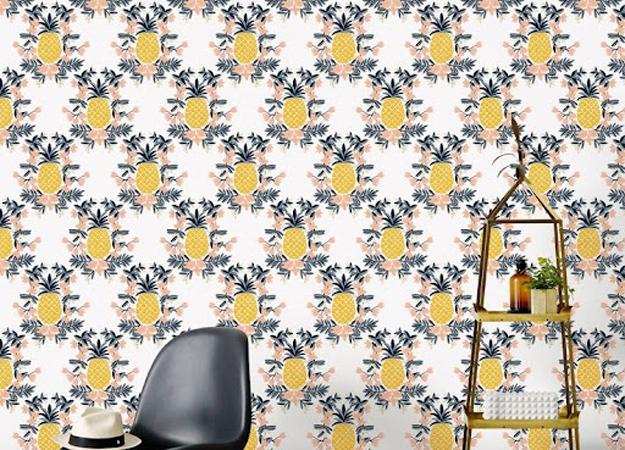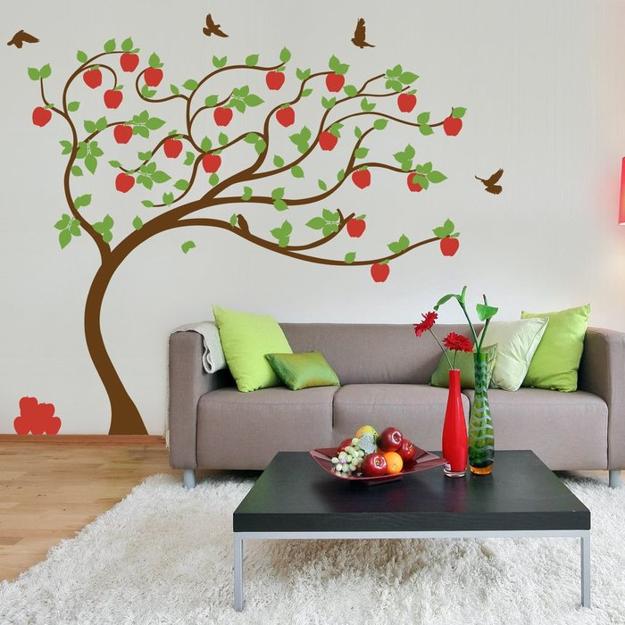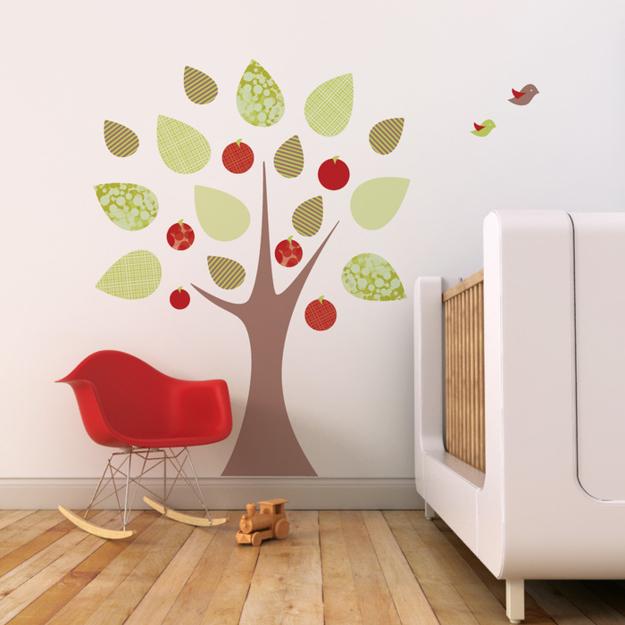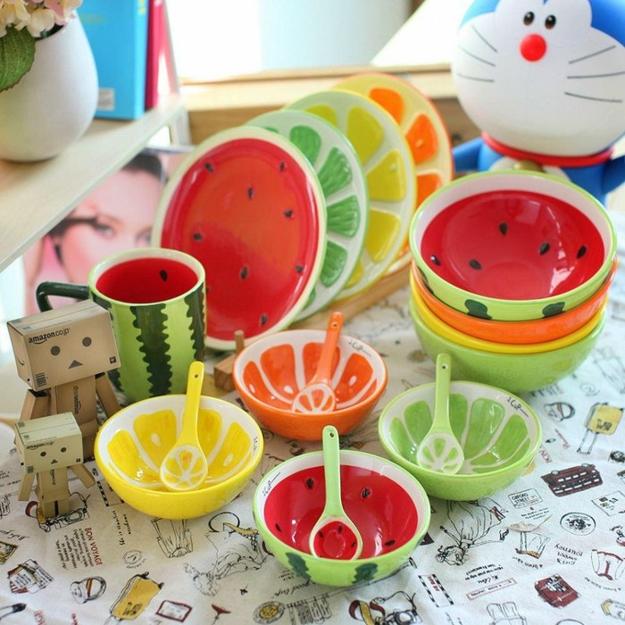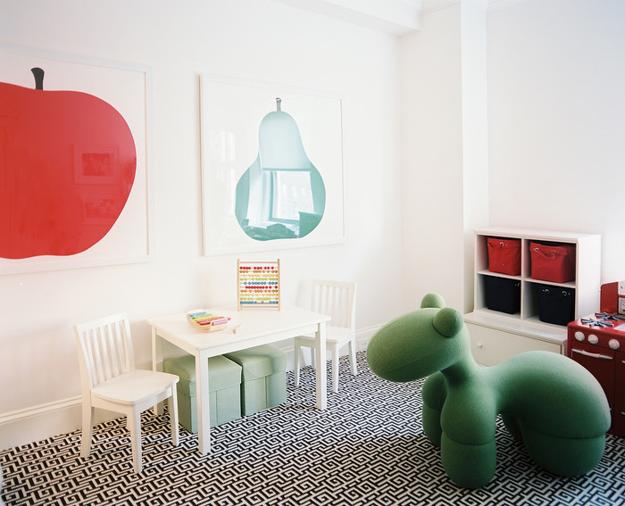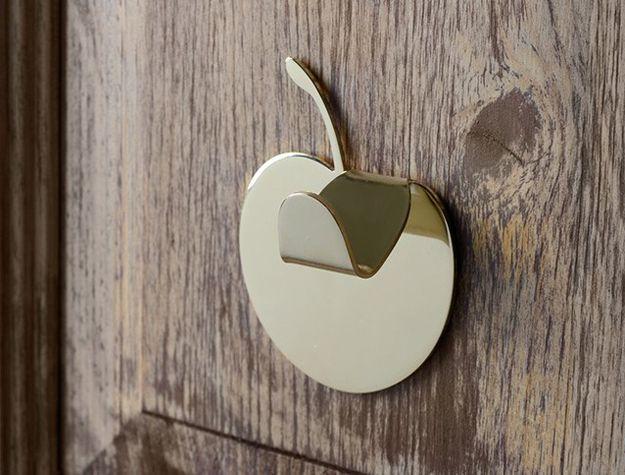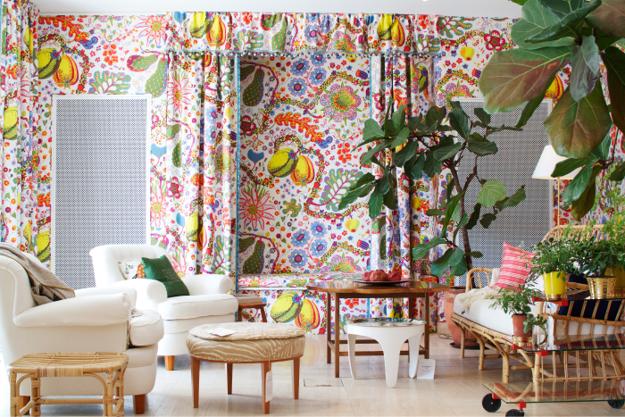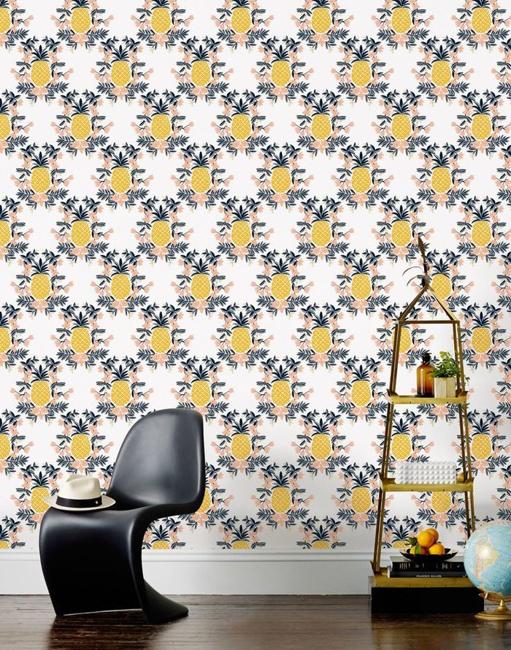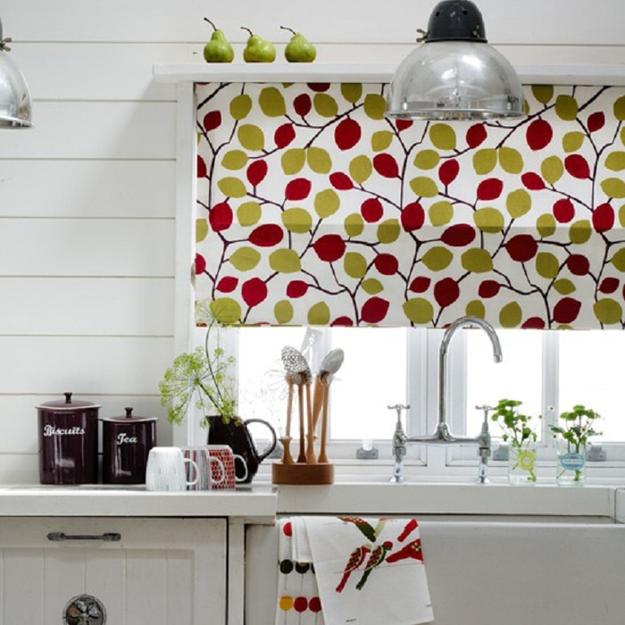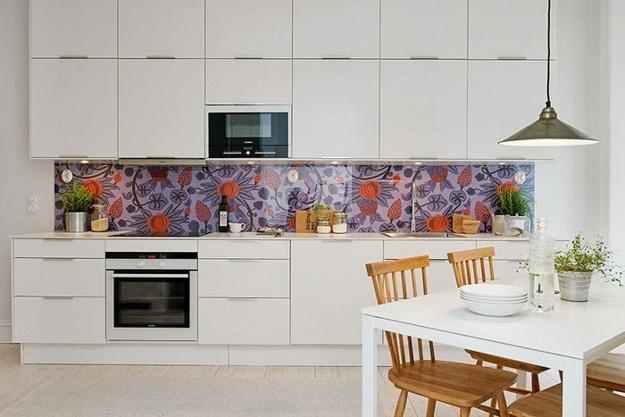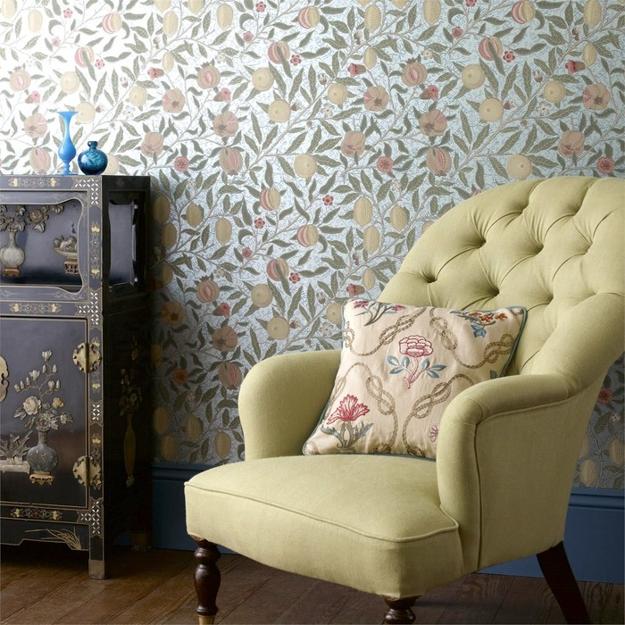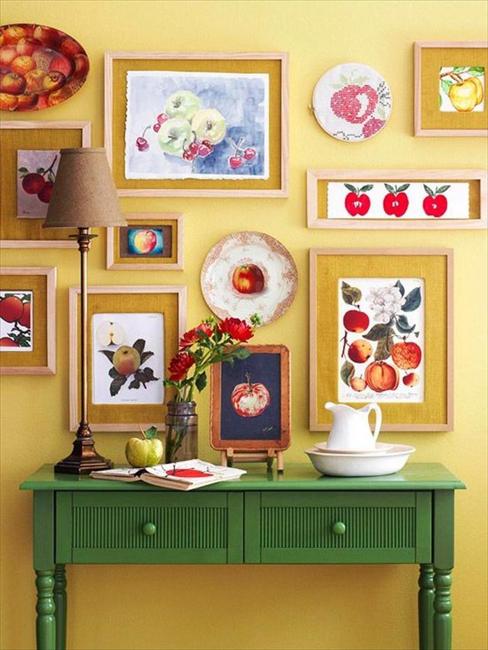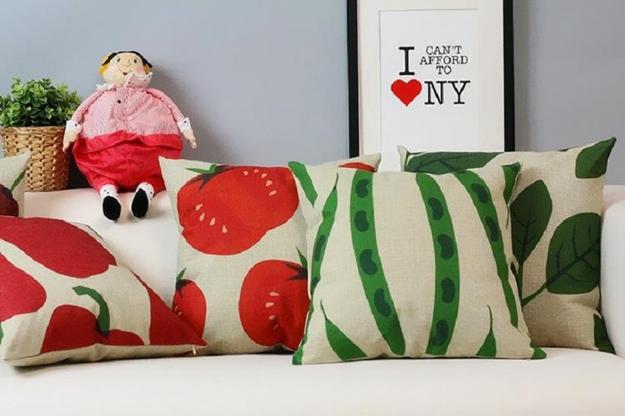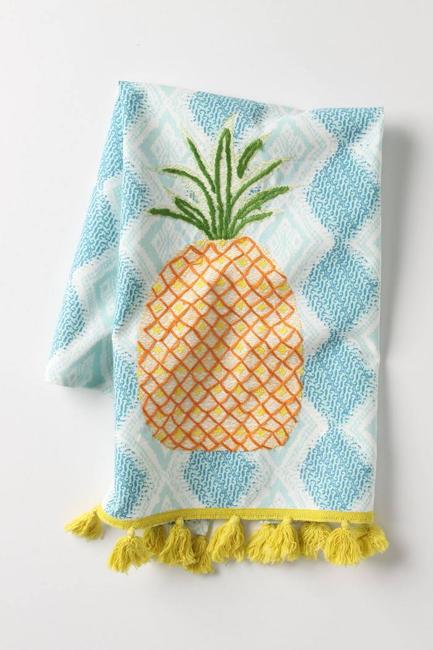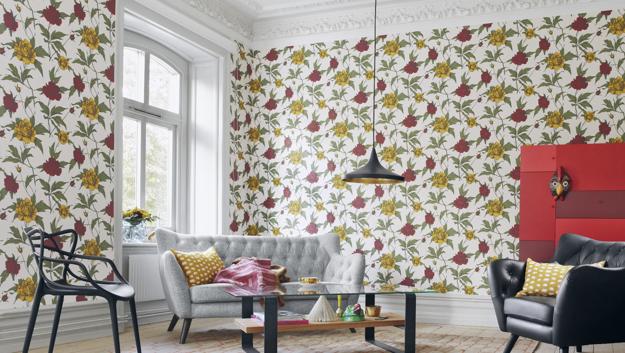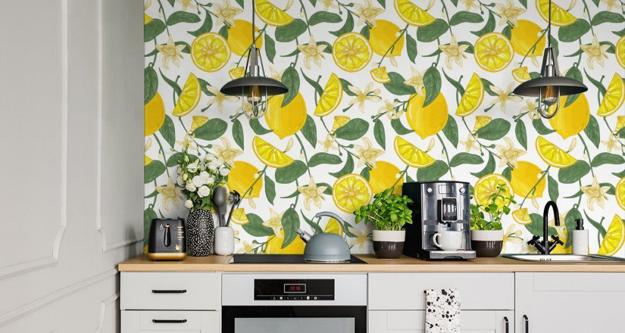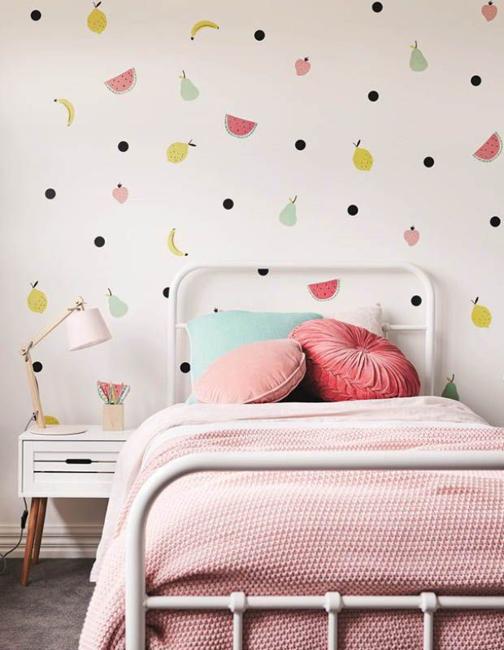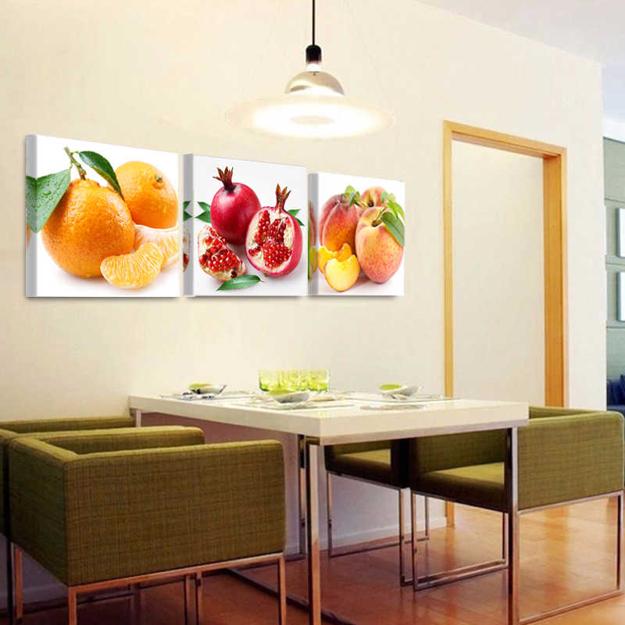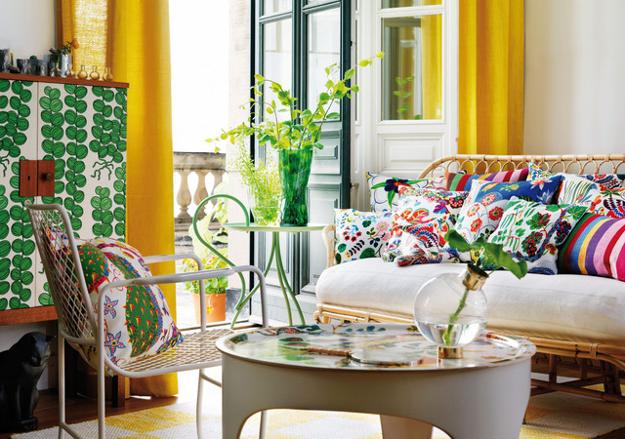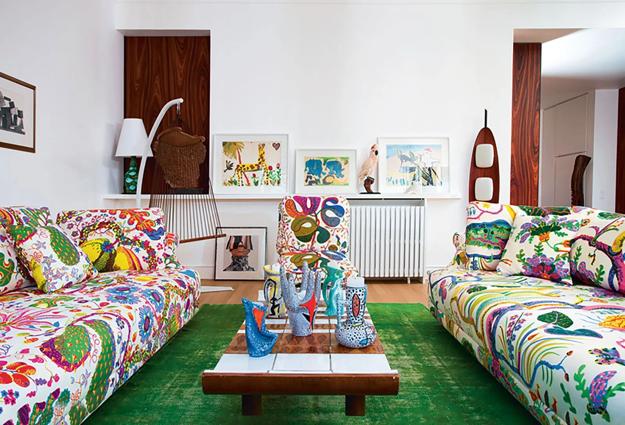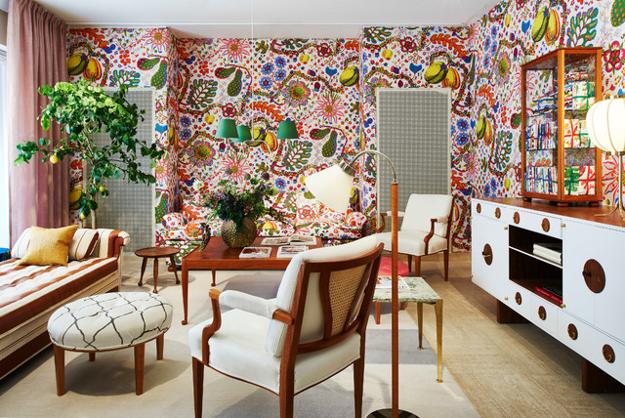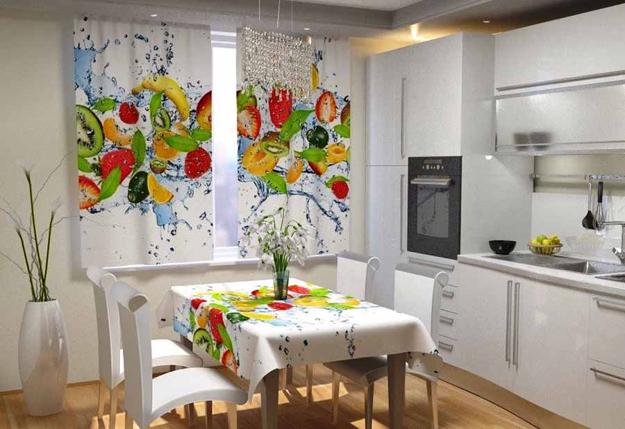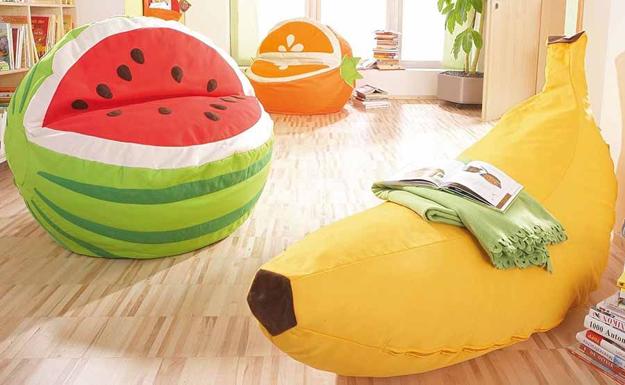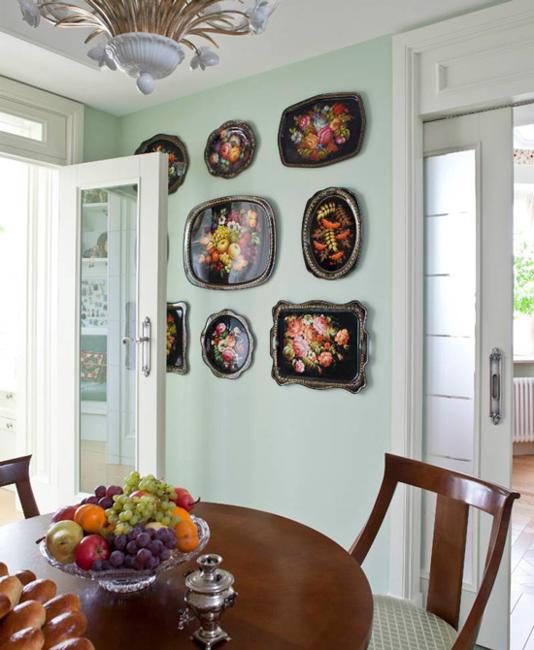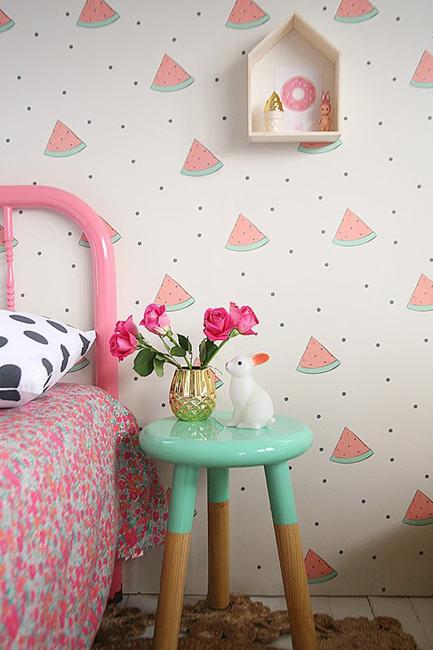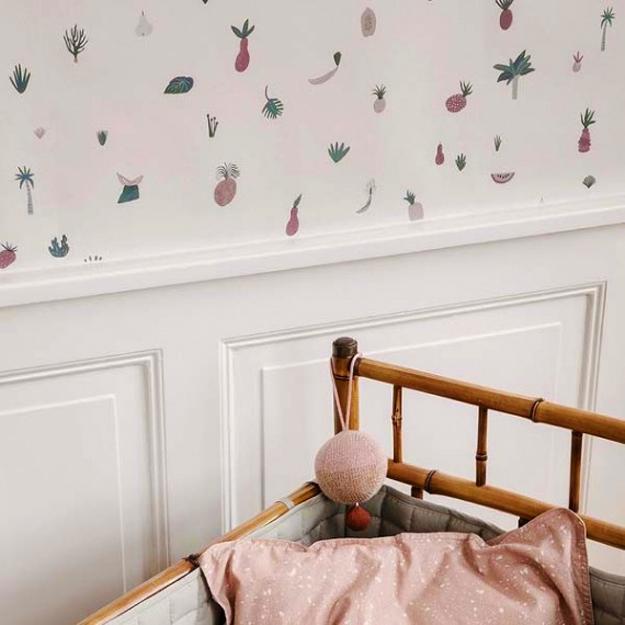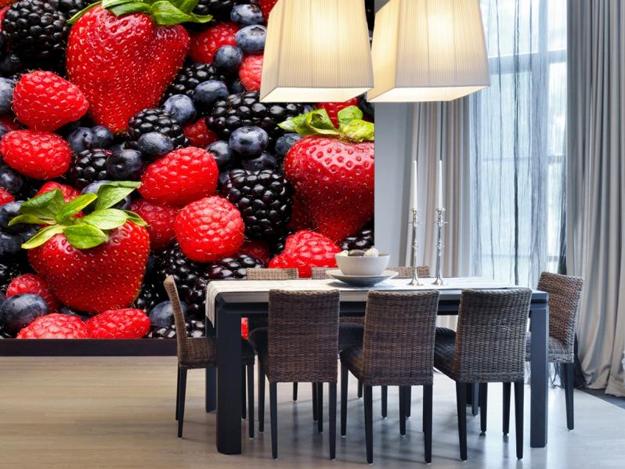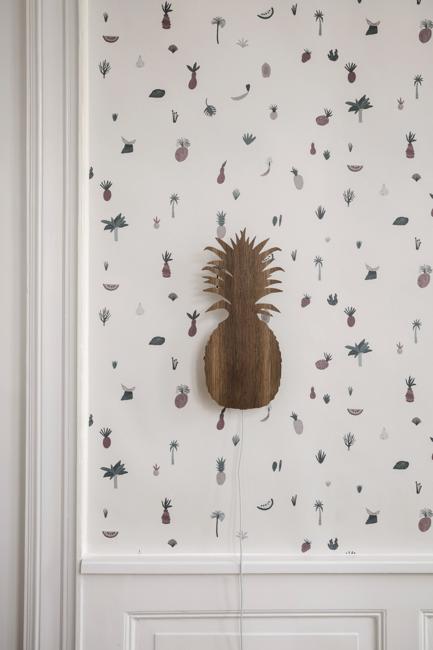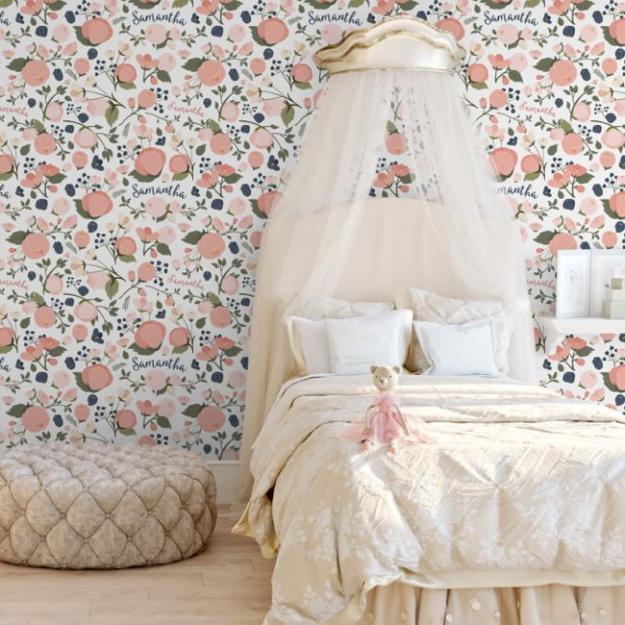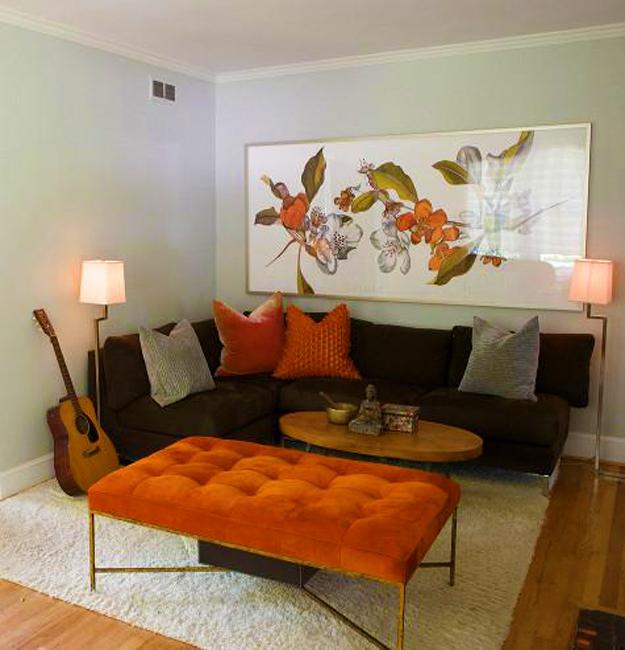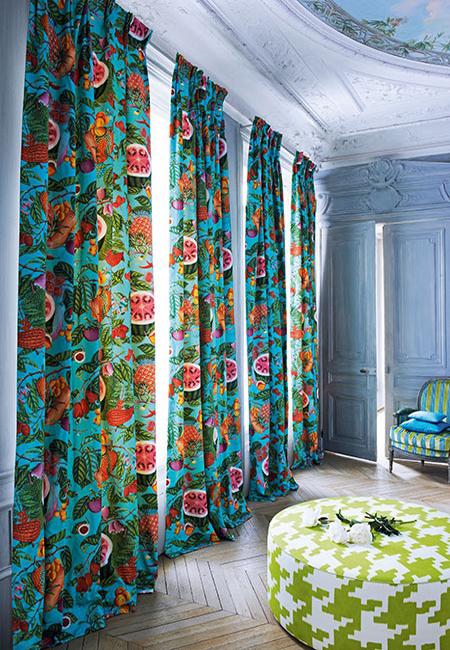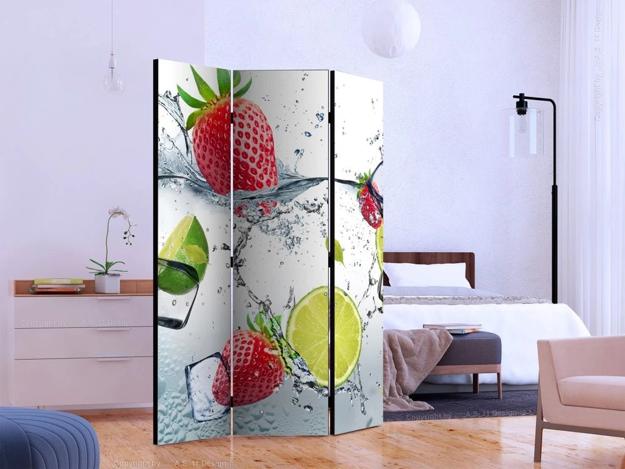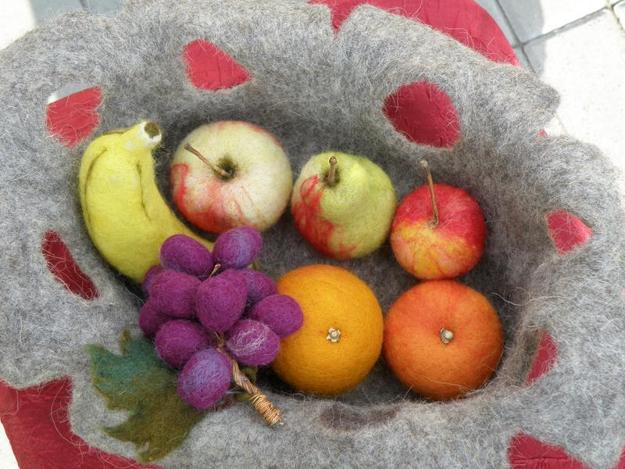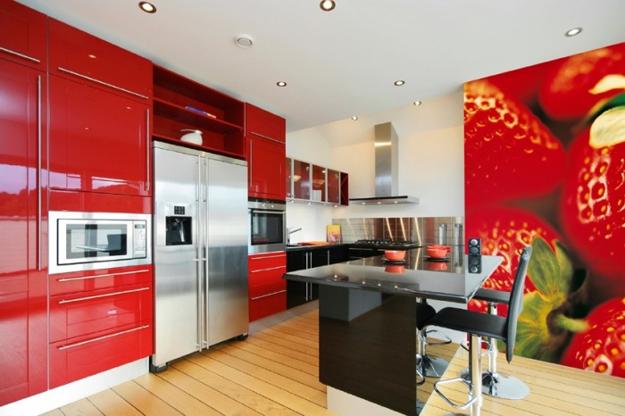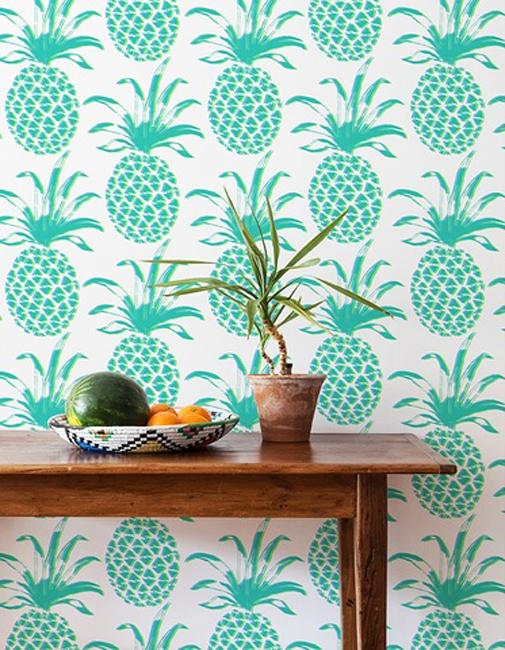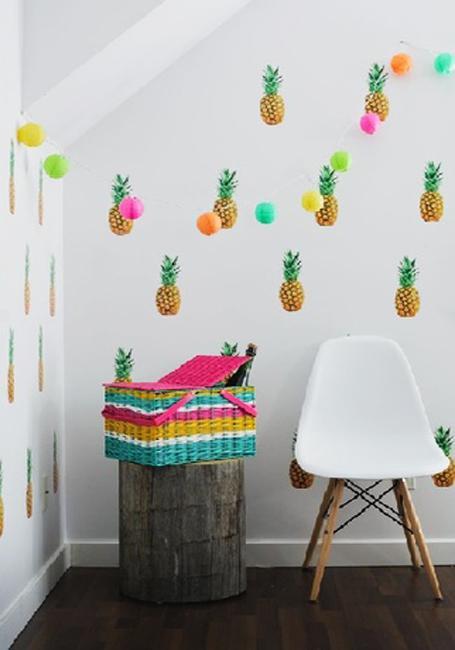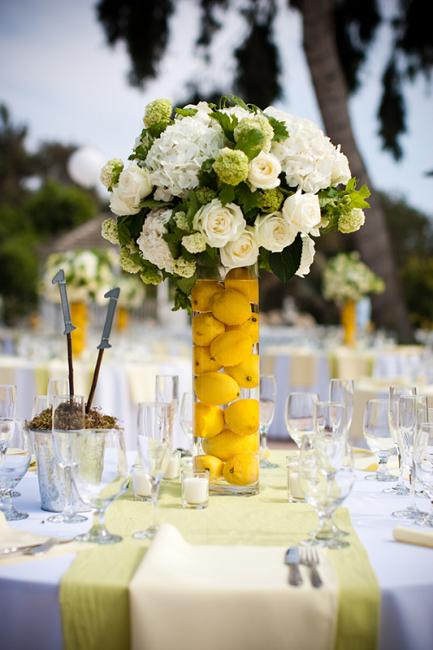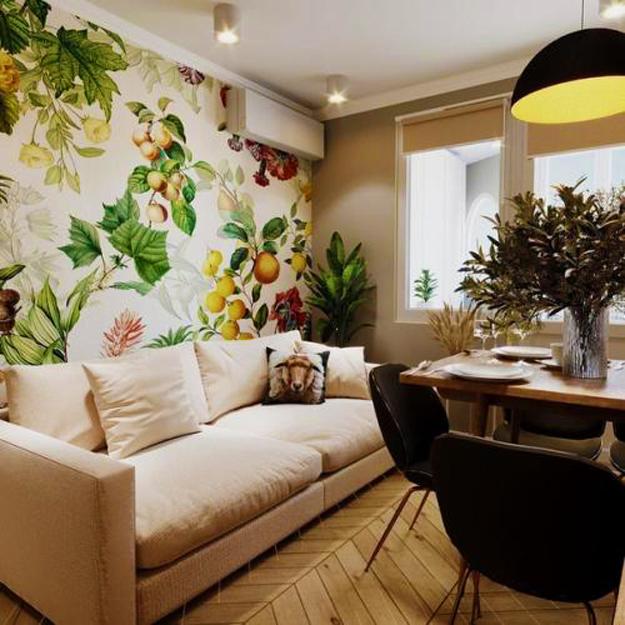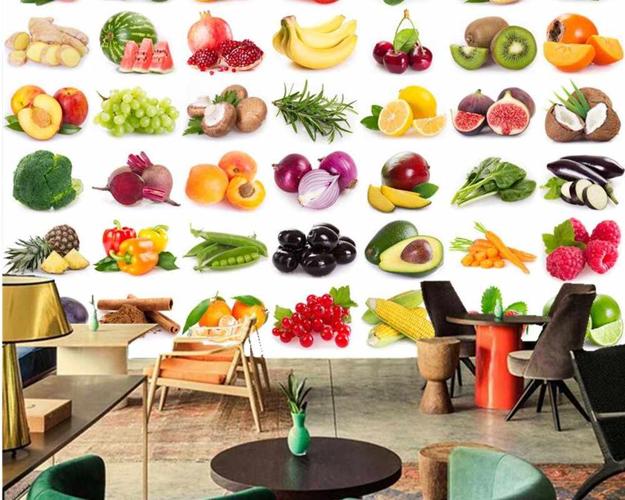 More from interior colors

Bright home interiors and amazing views of the ocean make this beach house a dream place. Large windows, light, neutral room...