Interior Decorating with Digital Wallpapers, Colorful Fruit Themes

Decorating Ideas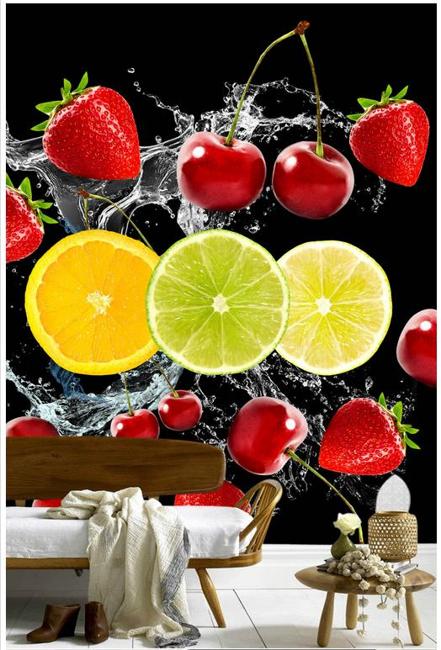 Room decorating, fruit wallpaper in bright colors
modern wallpaper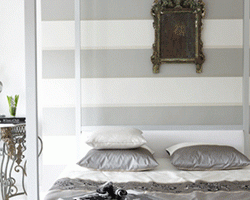 Interior decorating with digital wallpapers is an art of creating stunning visual effects and adding bright colors to the spaces. Digital prints and modern wallpaper designs are one of the contemporary ways to decorate your walls bringing spectacular themes into your rooms. Colorful fruits are one of those decor themes that is universally appealing, versatile, and beautiful. Fruit-themes wallpaper designs contribute to creating bright and modern interiors with a personality.
The fruit-themed decor is a great way to emphasize energetic, colorful, stylish rooms and reflect your style. Fruits wallpaper designs are perfect for adding a contemporary vibe to your kitchen, dining room or bedroom and show something that you enjoy looking at and eating.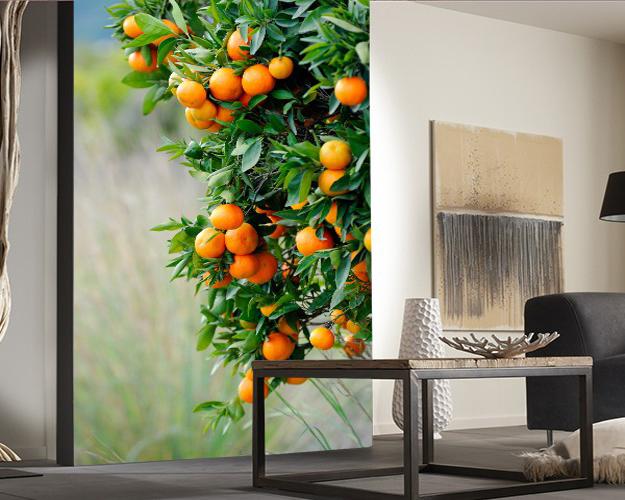 Decorative digital wallpapers are the art which is dramatic, bold, and stylish. Digital prints of various fruits are both affordable and available. With today's technology, the modern wallpaper designs can look amazing, adding realistic images in bright colors to your original and beautiful interiors. Bold graphic designs are a great way to add a new look to your kitchen or jazz up your bedroom.
Modern wallpaper patterns, fruit themes
Handmade tableware, decor accessories inspired by colorful fruits
Surreal yard decorations inspired by fruits
Black and white photography and colorful digital wallpapers create striking displays on empty walls. Any fruits and berries with ice cubes or splashing water look fabulous. It is something that looks fresh and pleasing to the eye. How to create displays with the contemporary wallpapers is up to you. Fruits and berries are the excellent themes for modern wall decorating.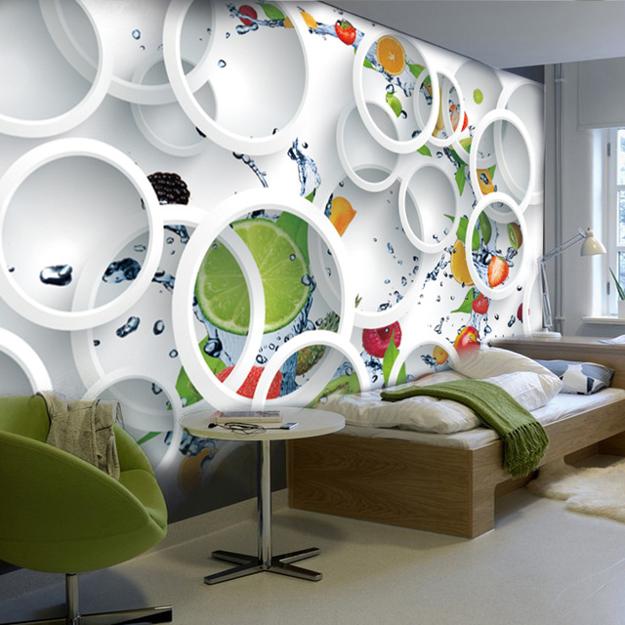 Pictures of fruits, berries, water, ice cubes naturally look attractive, offering the perfect solutions for modern kitchens and dining rooms. Digital prints of splashing water, ice cube, and fruits look beautiful in any place. When decorating with digital art, the size of the murals creates an additional drama while bringing bright colors into the rooms and filling up space with a sense of freshness.
Natural Feng Shui cures, fruits
Pear and apple decor ideas to refresh home interiors
Contrasts and colors of digital wallpaper designs enhance the striking visual effects. Modern wallpapers personalize home interiors, and the fruit theme adds originality to your wall decorating.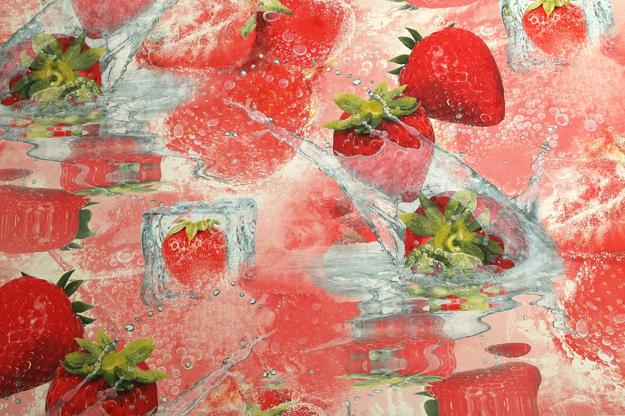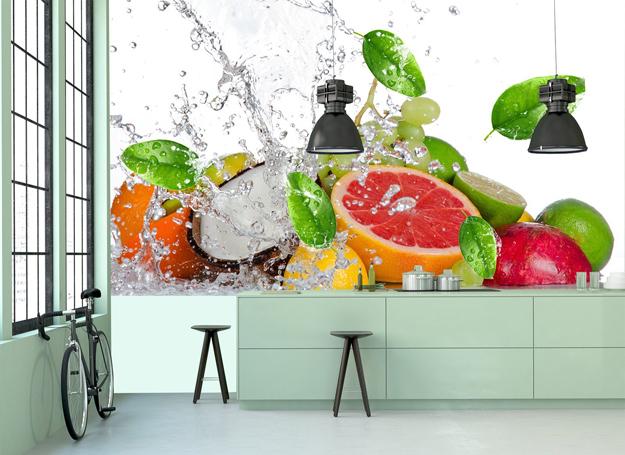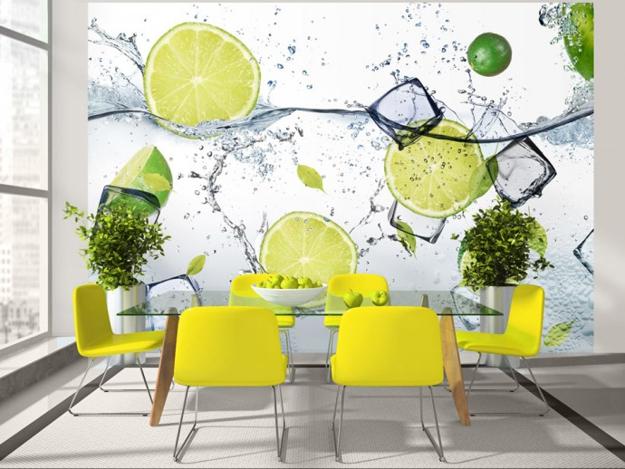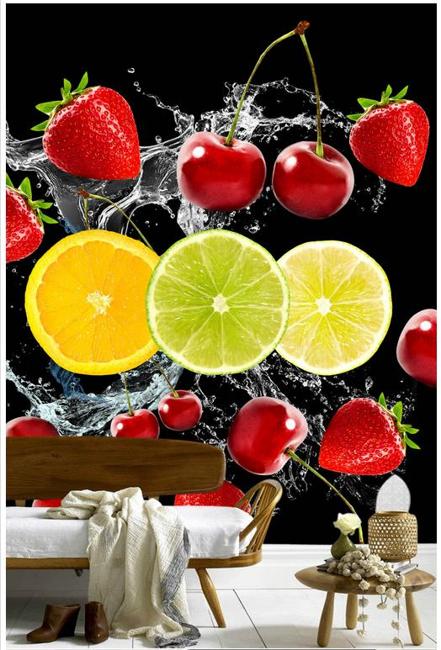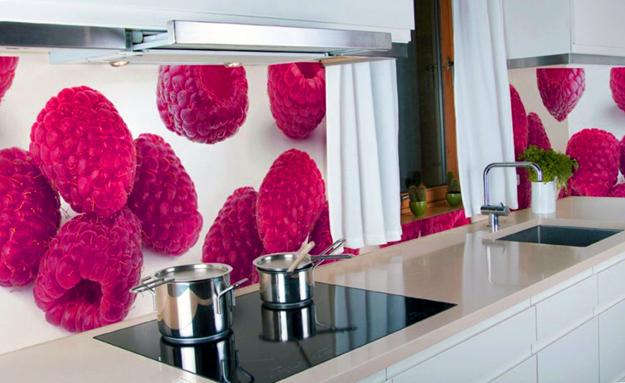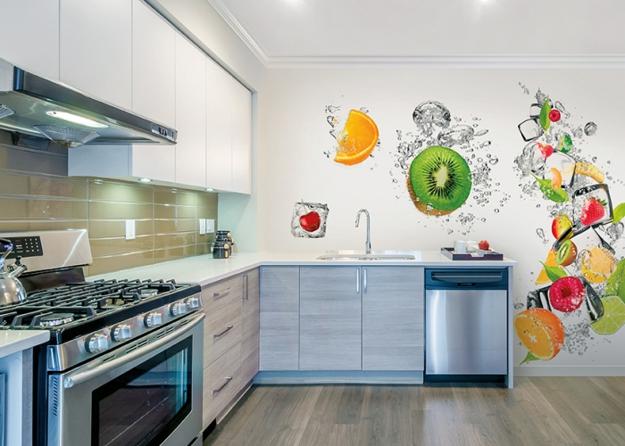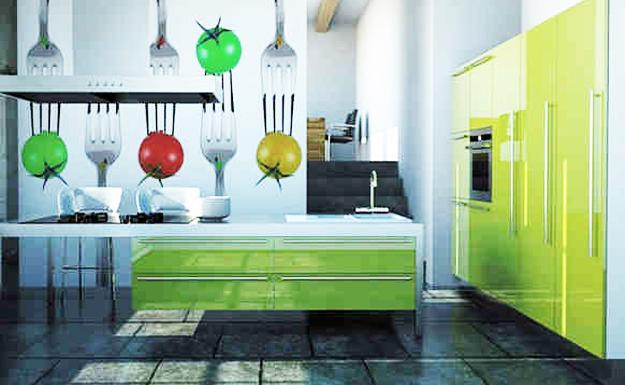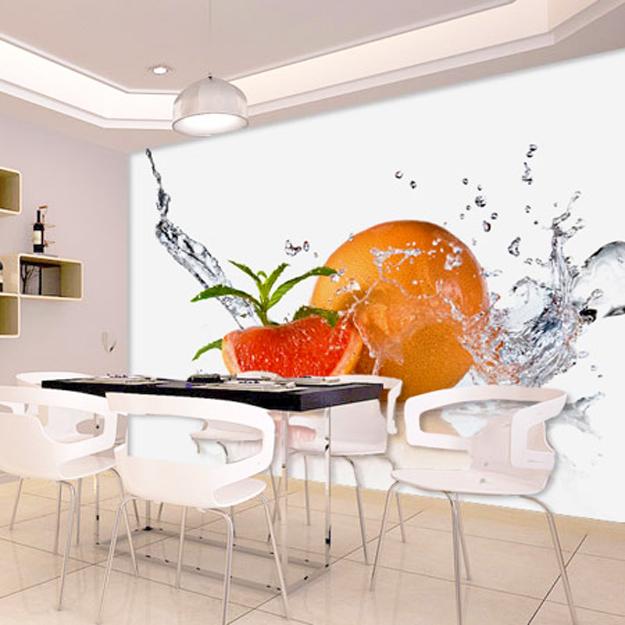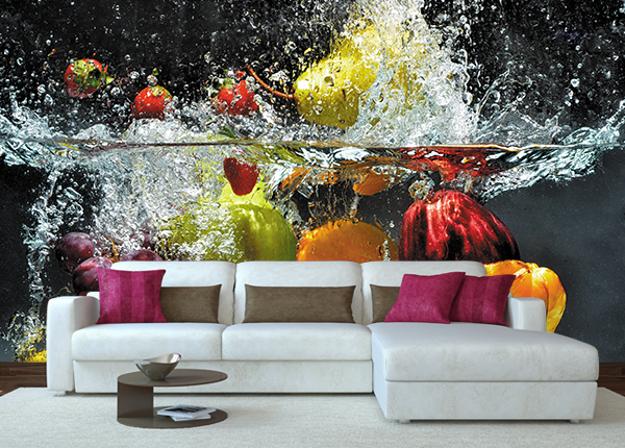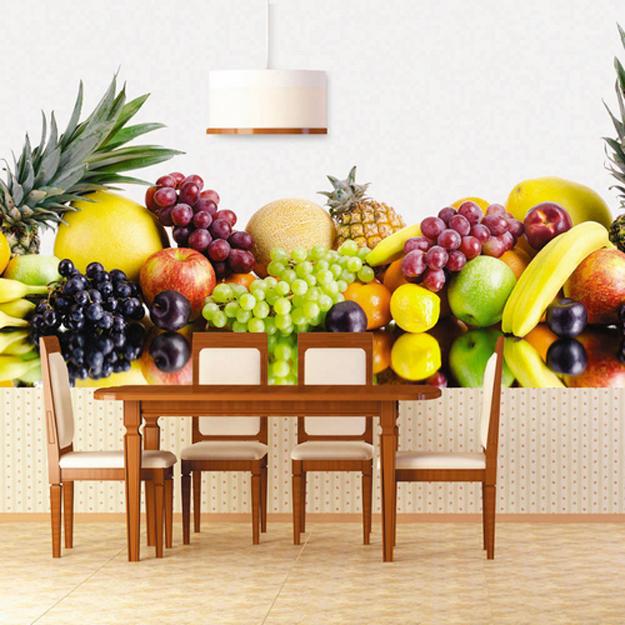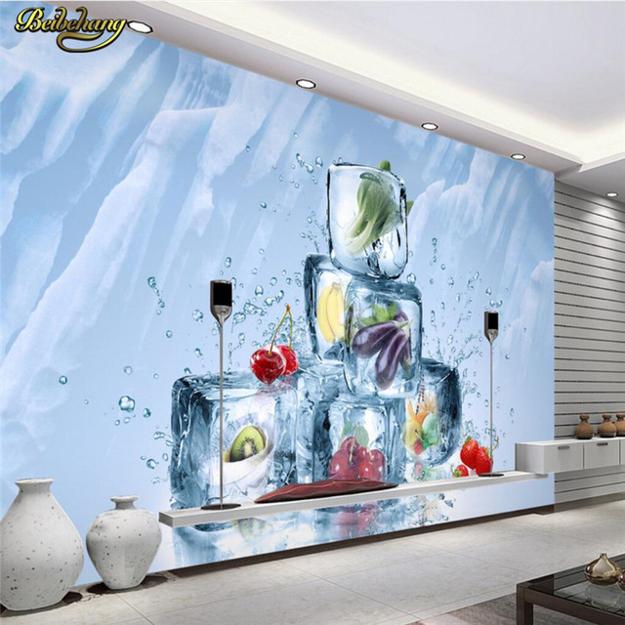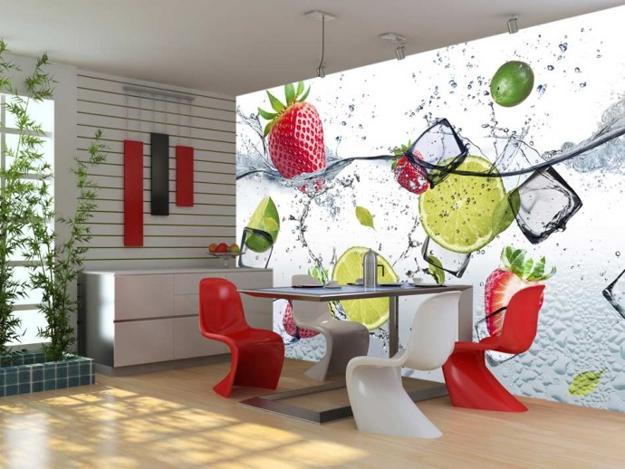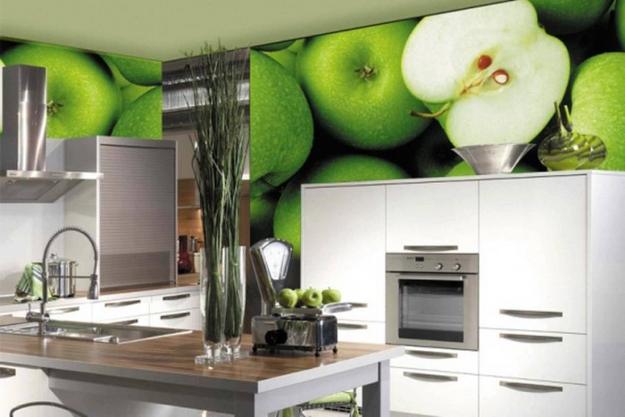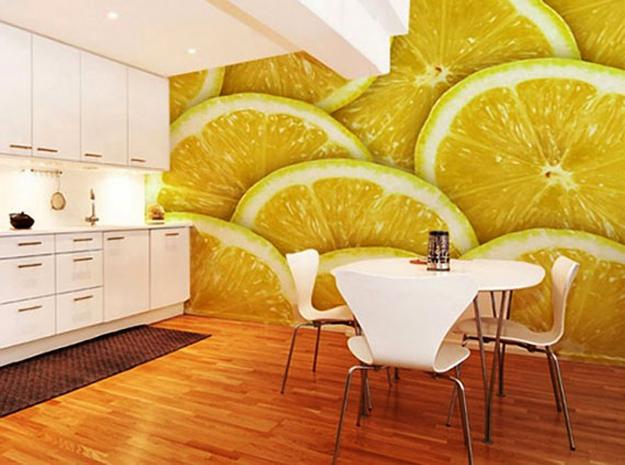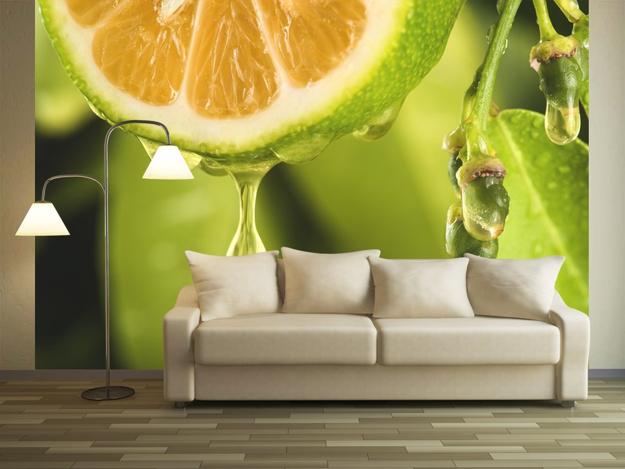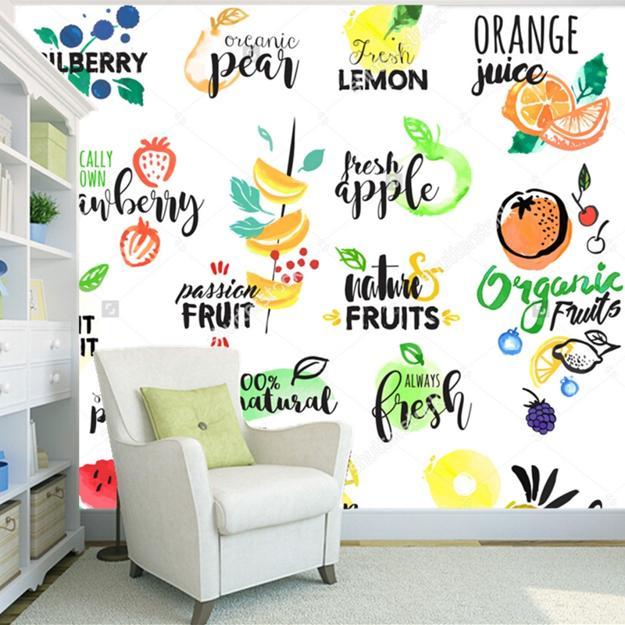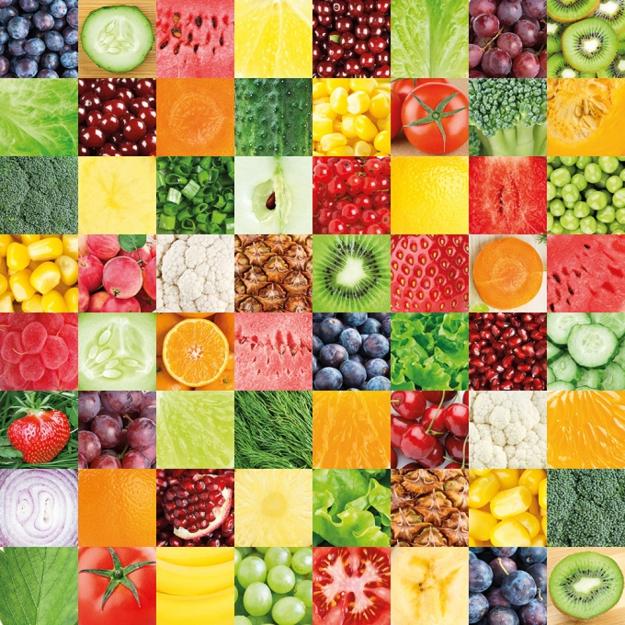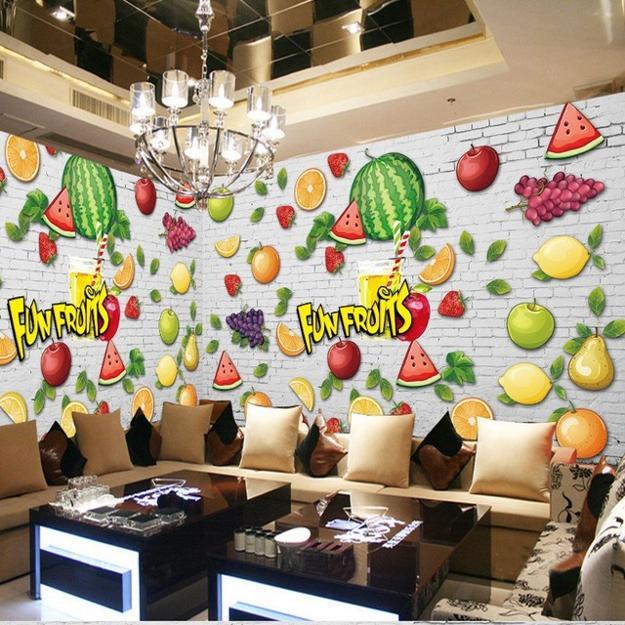 More from wall decoration

Ceramic tiles are beautiful elements of modern kitchens which are not just functional interiors for cooking, but the open living spaces...
and enjoy free articles sent to your inbox