Handmade Modern Tableware and Decor Accessories Inspired by Colorful Fruits

Decorating Ideas

Dining Room

Kitchen Ideas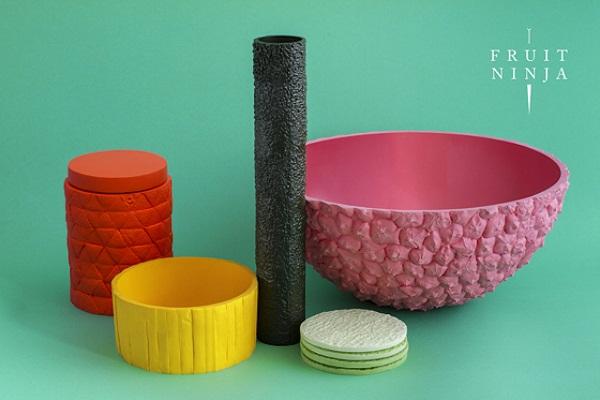 Handmade modern tableware and decor accessories, inspired by fruits and created with colored resin
kitchen design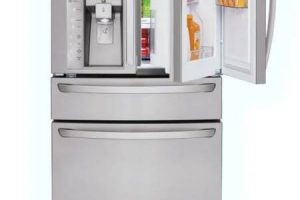 The Fruit Ninja collection of colorful homeware items is inspired by the beautiful textures and bright colors of fruits. Eco friendly tableware and decor accessories are designed by Mathery and handmade in Melbourne. The amazing design idea, that allows to incorporate the look of fruit skins into attractive vases, bowls, dishes and glass coasters, is innovative, original and interesting.
The design idea reinvents the tableware made with organic materials and offers functional tableware and decor accessories for eco friendly interior decorating. The collection of dishes and vases made of colorful resin that mimics fruit skins reintroduces the natural textures and vivid color shades, adding unique accents to interior decorating in eco style.
The collection consists of unusual containers that feature unique look of the outer protective layers of fruits. The bowls and vases are perfect for Green home decorating. Every object is a unique resin reproduction of a model created from fruit peels. A fruit was carefully selected among dozens of fruits and cut into geometric shapes to assemble functional object.
Modern tableware sets showing latest trends and stylish colors
Unusual handmade tableware inspired by sea creatures, seashells and seaweed
Modern tableware and decor accessories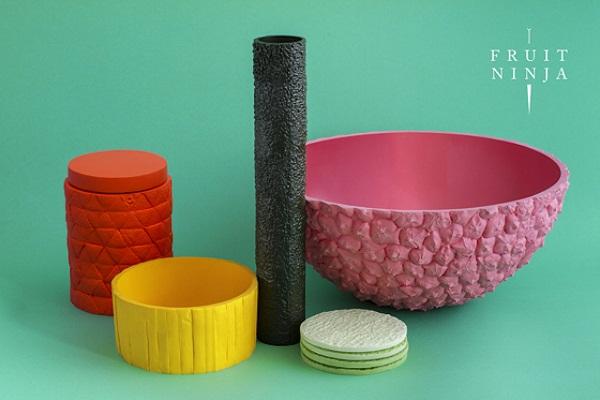 Pineapple Punch bowl, Orange jar, Banana bowl, Rock Melon coasters and Avocado vase look fabulous, blending creative design idea with attractive natural textures and bright colors.
The Fruit Ninja collection of handmade modern tableware and decor accessories is designed by Melbourne based duo Erika Zorzi and Matteo Sangalli of design studio Mathery. All items look fresh and surprisingly familiar.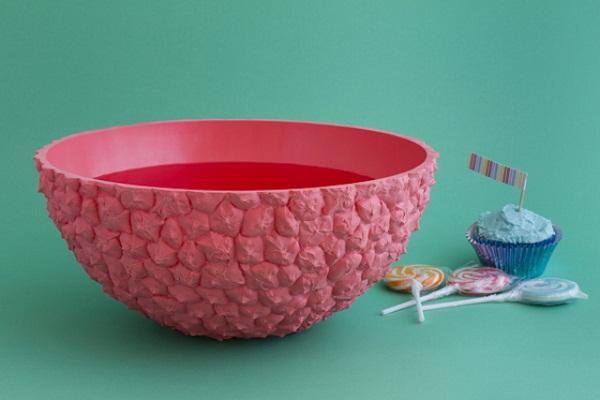 Created using a unique moulds made from real fruit peels, these resin items look amazing, unusual and stylish. Simple and novel, these modern tableware and decor accessories are a creative mix of materials, technology and natural looks.
Modern tableware inspired by shapes that sand and water create
Colorful modern tableware for bright table decoration in whimsical style
The Fruit Ninja series is available in Melbourne, the NGV gift shop and Mr Kitly, and online fruitninja.bigcartel.com/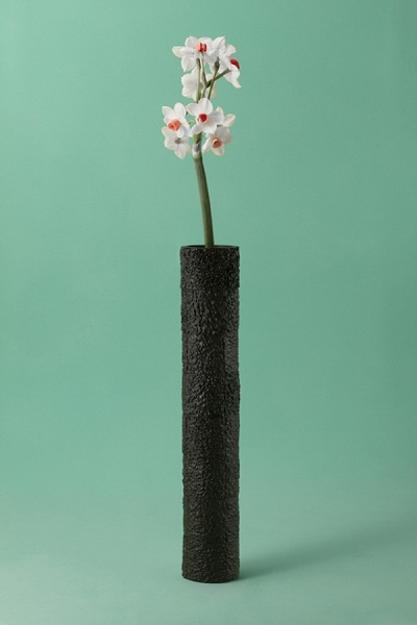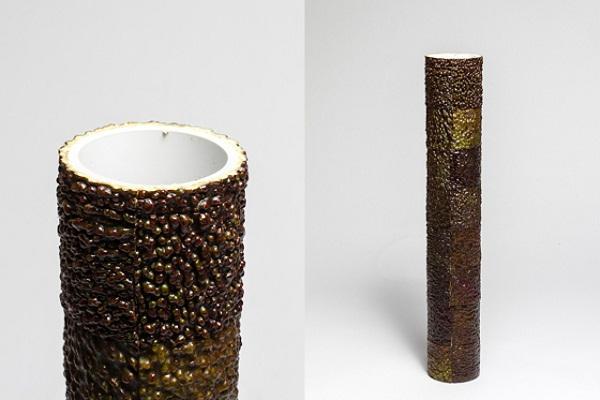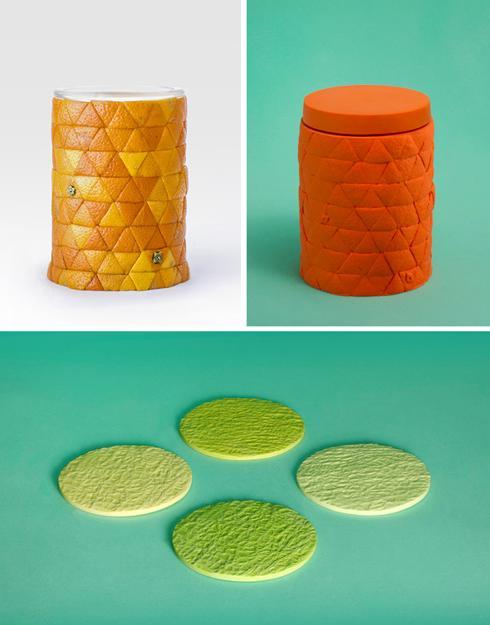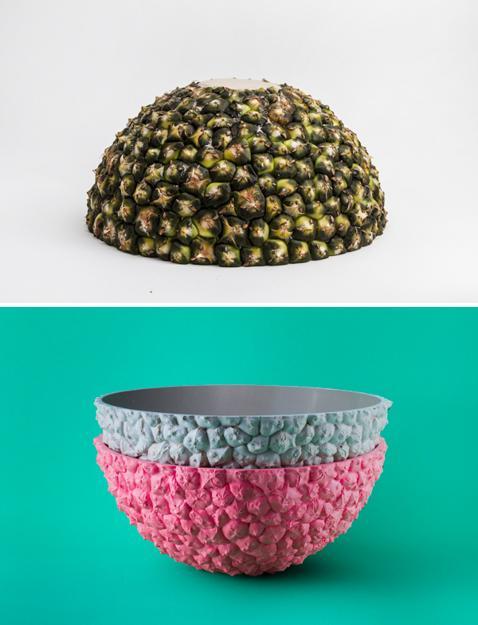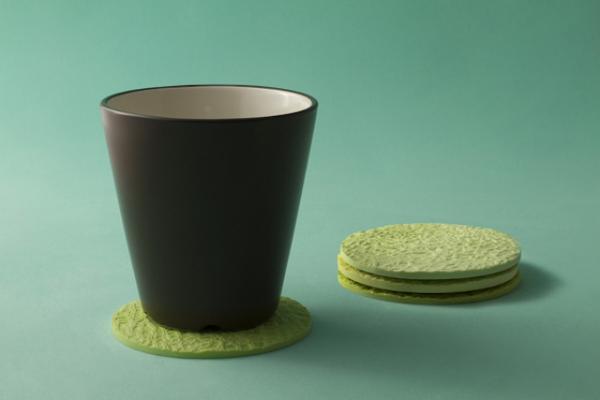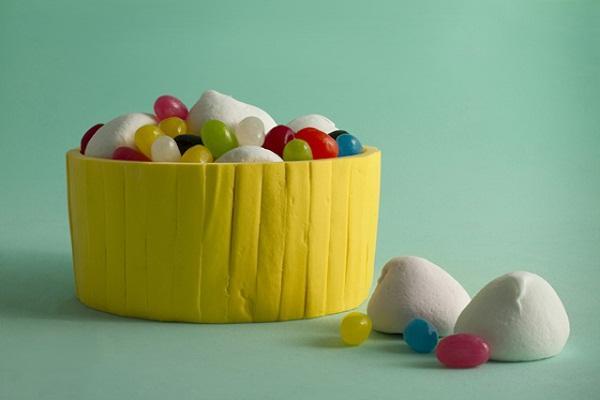 More from table decoration

Pink is one of the most ubiquitous and versatile Christmas colors that are perfect for elegant table decoration. The tender, pale...
and enjoy free articles sent to your inbox