Casa A Modern Interior Design and Decor with Draperies and Exotic Wenge Wood Walls

Furniture Accessories

Interior Design Ideas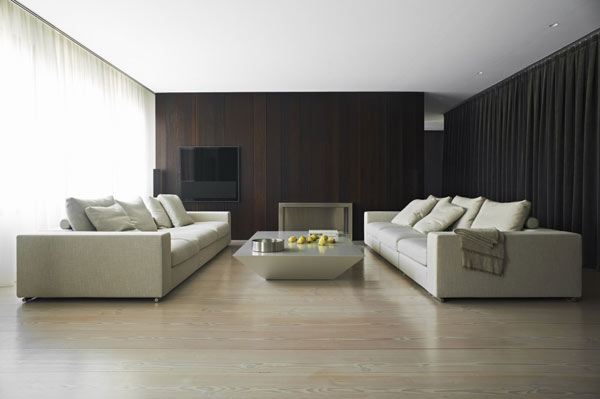 Modern living room design in minimalist style, dar draperies and wenge wood for wall designs
DECORATING SMALL APARTMENTS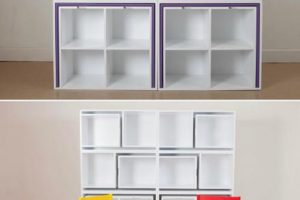 Casa A is a contemporary home with unusual, functional and modern interior design and decor in minimalist style, spiced up with rich draperies and exotic wenge wood walls. This modern house design project is developed by two Spanish architectural studios Vaillo & Irigaray and Inigo Bequiristain.
The small modern house design welcomes residents and guests with elegant and dynamic interior design and decor that include comfortable open space, attractive wooden floor and wall designs that bring the beauty of local and exotic materials into contemporary homes.
Modern interior design ideas include simple open living space, decor in minimalist style and a contrasting light and dark decorating color combination. Neutral interior decorating color tones, combined with soft furniture and natural wood create warm and cozy interior design and decor, enriched by draperies and wenge wood walls.
Contemporary house design with rooftop gardens
Free of clutter minimalist interior design and decor
Modern home interior design and decor in minimalist style
Modern living room design in minimalist style, dar draperies and wenge wood for wall designs
Modern interior design ideas from Spanish architectural studios Vaillo & Irigaray, www.vailloirigaray. com/ and Inigo Beguiristain, www.ibeguiristain.com/ include unique wall designs that add exotic charm of African wenge wood to modern home interiors, large windows and expensive draperies that are used as functional window decorations and space saving room dividers.
Drapes dramatically transform living spaces and alow to change room decor and the mood in the room in no time. Traditional draperies create walls and room dividers, providing more privacy in this modern house in minimalist style with open living spaces.
Dark draperies as room dividers, modern interior design and decor ideas
This unique contemporary home is located in Pampona, Spain on 289 square meters site, offering a peaceful retreat and a perfect place for relaxing and comfortable lifestyle.
Minimalist interior design and decorating ideas, clutter free home
Rain curtain, home decor accents
Wenge wood, combined with light wooden floors, give these modern home interiors a strong character. The creative mix of light and shadow, blurred boundaries of the premises with simple lines, transparency and rich materials, like wood and heavy draperies create a unique atmosphere of comfort ad exclusive style, revealing luxury and new sides of modern interior design and decor in minimalist style.
Dining room decorating, dark draperies used as room dividers and exotic wenge wood used for unique wall designs
Minimalist style is one of modern interior design trend, With traditional draperies, wood flooring and wooden walls that emphasise the attractive depth of modern interior design, it looks softer and cosier, creating more classic contemporary home in sophisticated style.

Bright home interiors and amazing views of the ocean make this beach house a dream place. Large windows, light, neutral room...