Casa Bautist, Tropical Beach Retreat in Mexico
---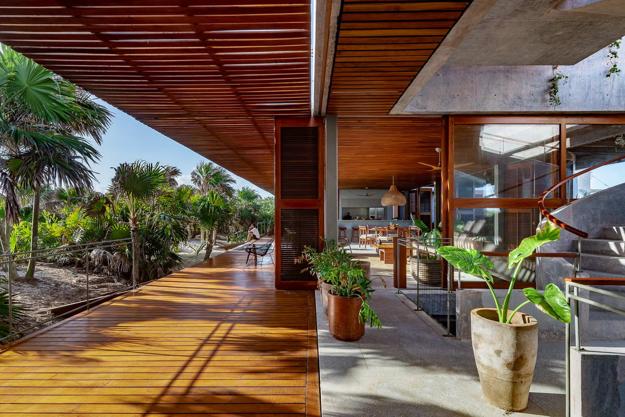 Modern house design, concrete and wood architectural elements
This modern house is perfect for eco vacations celebrating Green living and offering a comfortable and bright retreat on a beautiful beach. The contemporary design blends modern aesthetics with Green ideas creating this impressive, spacious, welcoming home.
Elegant structural elements are playing with sun rays and shades. Swimming pools and a spectacular spiral staircase built in concrete give a chic look to the modern house design.
Spectacular roof-top pool and glass wall designs, contemporary home concepts
Oceanfront house with breathtaking views from a rooftop pool
Beach house with breezy, light interiors
Contemporary home interiors and house exterior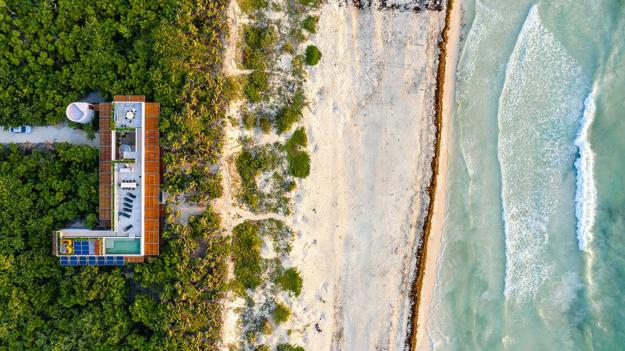 Envisioned by Productora architectural studio, this home is fantastic. Surrounded by lush vegetation, modern interiors provide ultimate comfort during hot days and tropical nights.
Gorgeous house with spectacular views from glass interiors
Energy-efficient beach house design
The sound of ocean waves turns the modern house into an exclusive retreat.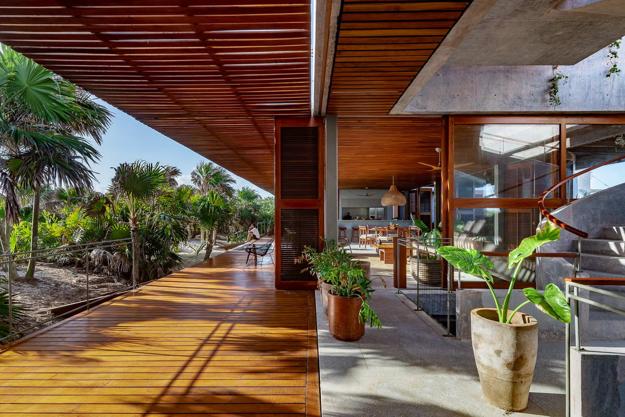 Green design ideas bring the new technologies of using wind and solar power into modern house design and create harmony with nature.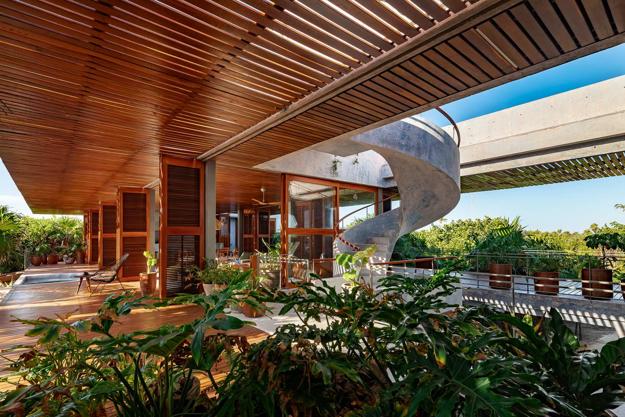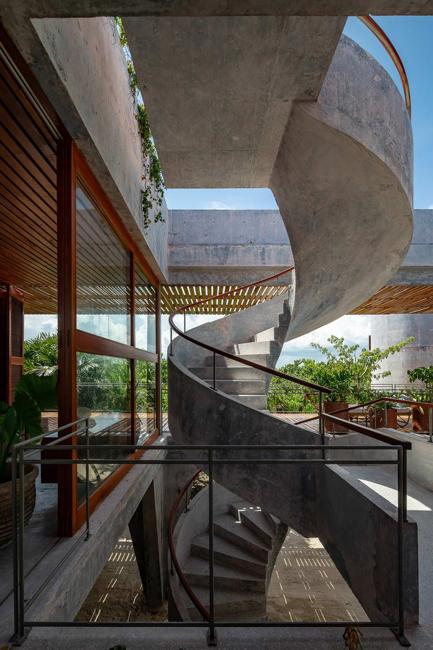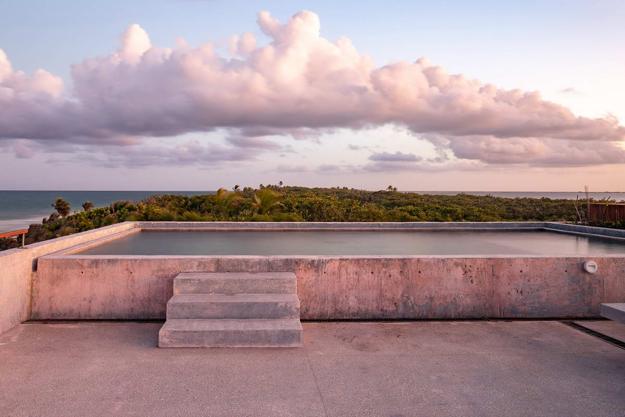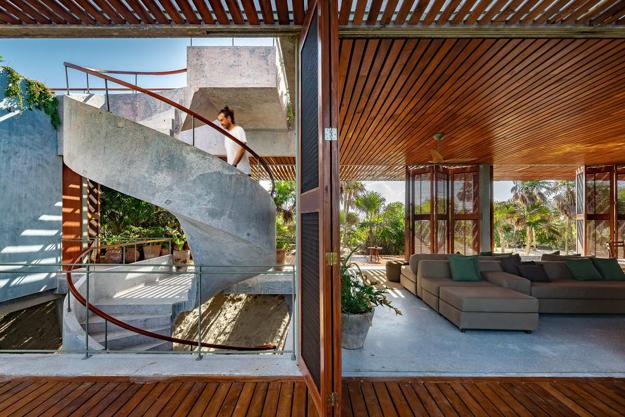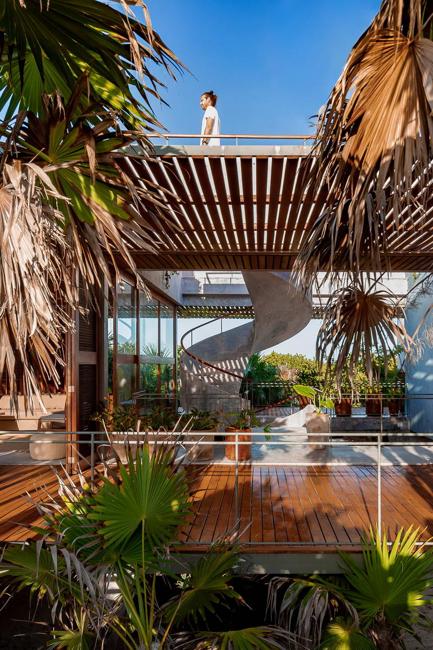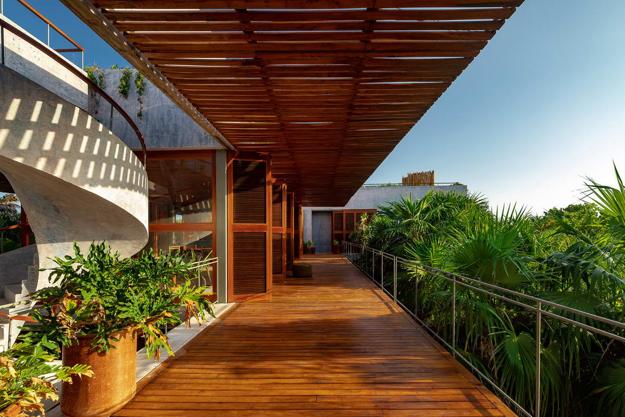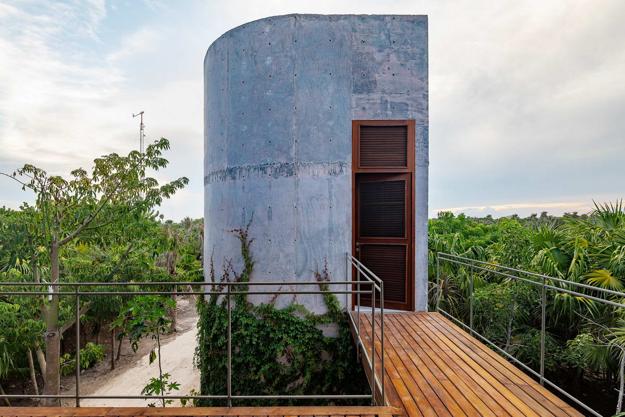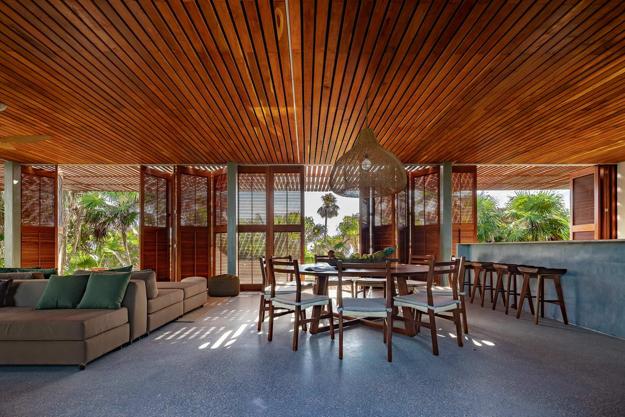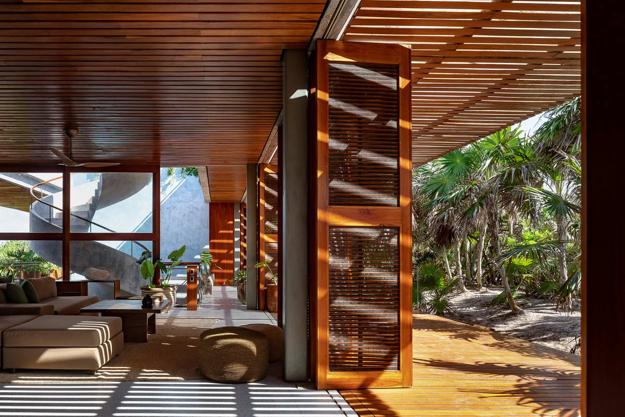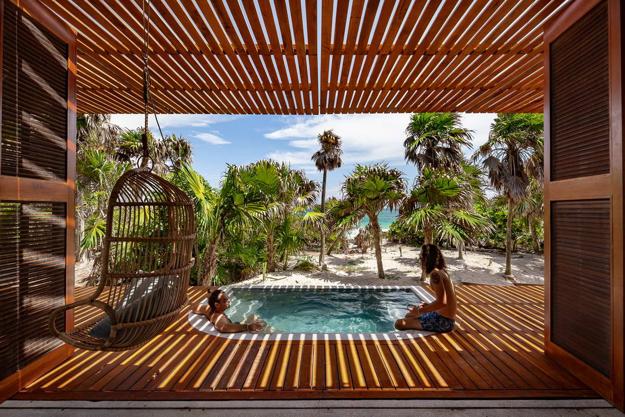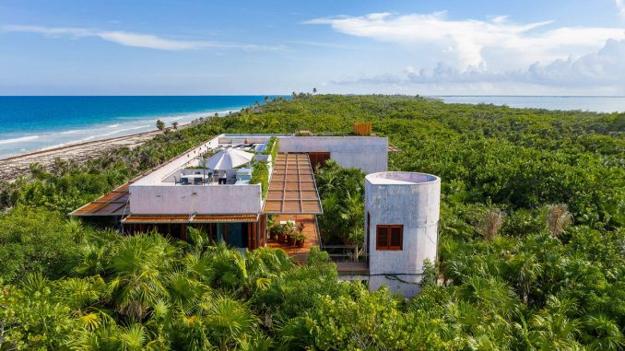 What time is it? It's singing bird o'clock! This unique timepiece is bringing the fresh vibe into spring decorating, making elegant...