Benefits of Sauna, Your Health and Wealth

Fun Rooms

Lights Appliances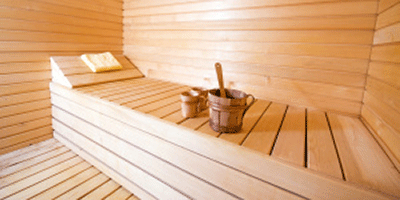 Modern home designs, home saunas and accessories
home staging tips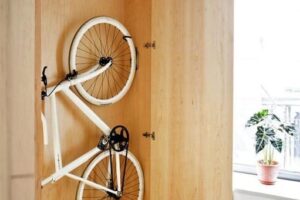 Bath and sauna are two unique ancient inventions that people will always enjoy. Many new techniques are being developed that are applied today for building modern saunas. The sauna is the place that provides pleasure. Benefits of sauna are huge. It improves people's health and mood. Also modern home saunas increase houses values and help sell homes for more money.
The word comes from Finland. Finish sauna helps body to remove toxins and impurities from human blood. For many people modern home saunas became quiet retreats, where they can relax and rejuvenate. Doctors around the world agree that home saunas are safe for human health, and health benefits of sauna should be available to all. Relaxation, weight loss and removing toxins from blood are most important health benefits of a sauna.
Higher home sale price is among other benefits of sauna homeowners enjoy. Even small home saunas make properties stand out on real estate market, attracting more prospective buyers. Modern home saunas make houses feel luxurious, offering stress free healthy life style that people appreciate.
Modern home improvement and home sale tips:
Closets that sell homes, decluttering and organizing tips
Home staging and creative redesign to feel better
How to build an eco friendly home on a budget
15 minutes in the room with soft heat is equivalent to 1 or 1.5 hours of brisk walk or 50 minutes of exercise in gym. Many people enjoy having a separate small and cozy room for aromatherapy, massage and relaxation sessions. Home saunas are additional valuable spaces, which increase home sale prices.
Modern home designs, the beauty of a sauna
To build a sauna is a relatively simple task. Modern sauna designs include indoor and outdoor models. Diy sauna kits are easy to install. An electrician will help with a sauna heater, electric equipment and small accessories, like a thermometer.
If your decide to build a sauna, you will add more functional comfort and luxury to your property. When it is time to sell your home, you will have a great chance to win real estate competition and enjoy quick and profitable home sale. (8 modern home ideas for entryway stylish redesign that increases home values)
Modern home designs, home saunas and accessories
Among other benefits of home sauna is the fact that it takes away a lot of stress and saves money. If you have a sauna at home, you do not travel elsewhere to enjoy the most relaxing and refreshing experience. (Modern bathroom design ideas)
There are few more time and money saving benefits of a sauna at home. You use it without worrying that you need to drive in a bad weather or get home fast from your local sport and health center to prepare your family dinner. Best of all, you can take your time and enjoy your sessions anytime, morning or night, right in the comfort of your own home. You can create your own schedule and regularly get health benefits of a sauna at home.
Home saunas become more popular every year. They add luxury to home designs, increasing properties values. Home saunas are smart investments, just like small bathroom remodeling projects before home sale, that help sell homes faster for more money.
Wealth and health benefits of a sauna include weigh loss, body cleansing, time saving, comfort and increased home sale price
People like to have an opportunity to relax at home and enjoy favorite activities. Many homeowners wish to improve their wellness by buying a house with a sauna. So wealth and health benefits of a sauna at home are obvious. Modern home saunas improve health, help relax and enjoy homes more. Home saunas create functional and luxurious homes without increasing houses sizes. A home with a sauna offers more comfortable lifestyle, time saving and enjoyable feature, for having which potential buyers do not mind to pay more. (Bath accessories for luxury decorating)
The benefits of a sauna at home include increased home values and profitable home sale

Here are great ideas for kids toys storage and wall decoration with small cars that everyone would love. DIY organizers, like...
and enjoy free articles sent to your inbox