Beautiful Loft Living Ideas, Modern Loft Conversion Design Blending New and Recycled Materials

Interior Design Ideas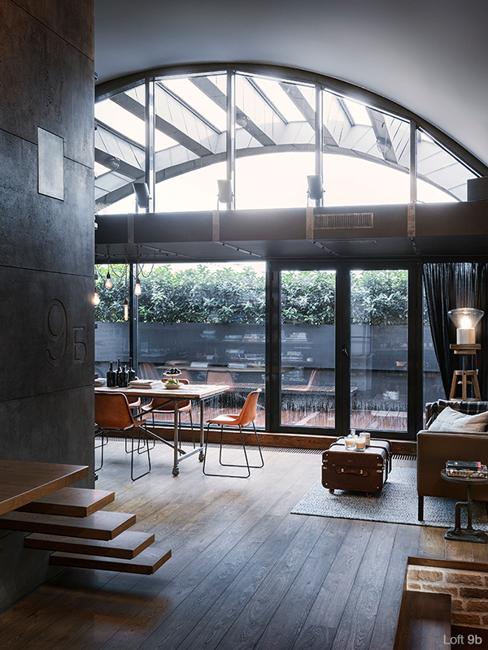 Concrete and brick wall design
salvaged wood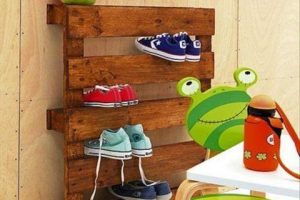 Beautiful loft living ideas delight everyone. Modern loft conversion designs are impressive and creative, blending new and vintage elements with contemporary and traditional materials or recycling ideas. Lushome presents a wonderful loft conversion design by London based architect Dimitar Karanikolov and interior designer Veneta Nikolova.
Loft conversion designs are spectacular and unique. Condo buyers are looking for these modern lofts and in many cases are ready to pay a premium for the loft living opportunity. Designers turn industrial spaces into stylish and comfortable homes which blend history and modern times, creating stunning modern interiors with exposed brick walls or concrete surfaces, metal elements and creative decor.
Older factories, warehouses, vacant office buildings and churches are revamped and adapted into beautiful, functional and modern loft conversion designs. The building feature elements with charm of vintage style and give lofts strong personalities.
Loft interior design and decorating with accents in orange color
Loft living spaces, modern interior design and trends in decorating
Loft conversion design and loft living decorating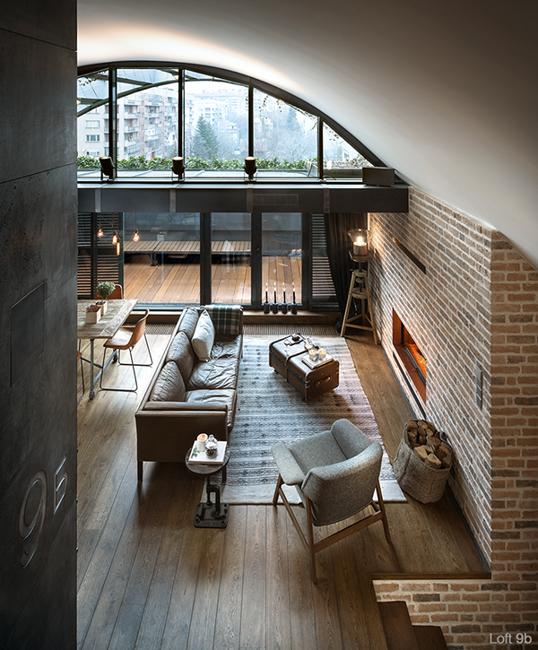 Modern loft conversion designs create balance of old and new. People want to pay extra for the old construction that combines a historic building character with modern interior design, creative decor and fresh combinations of materials. The drama of enormous industrial windows, arches, exposed brick walls and high ceilings creates the excitement of loft living.
Modern loft living style is a blend of old and contemporary, industrial and chic. Clean lines of fixtures and accessories bring a contemporary vibe into industrial interiors. Creative recycling ideas add centerpieces that make a Green statement. Industrial architectural features and materials fill modern interiors with dynamics, while wood, as a traditional material, balance interior design with a warm touch.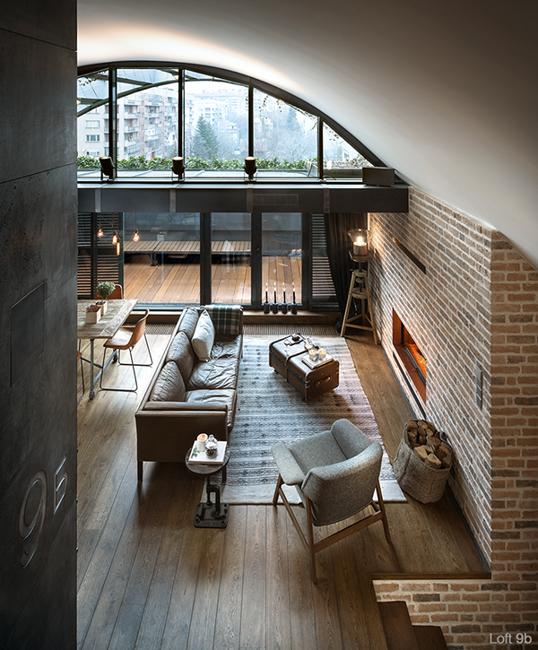 Artists and designers gravitate towards empty warehouses and industrial spaces. Adventurous and creative people want to live and work in lofts, enjoying their incredible living spaces and unique loft living style.
Colorful loft living spaces in New York
Contemporary loft conversion design
Open space, high ceilings with arches, simple elegance and industrial chic allow to turn inexpensive spaces for rent into luxurious and spectacular modern homes. Loft conversion designs and loft decorating ideas are one of latest trends in decorating and design. Here is a beautiful example of loft conversion design in Sofia, Bulgaria.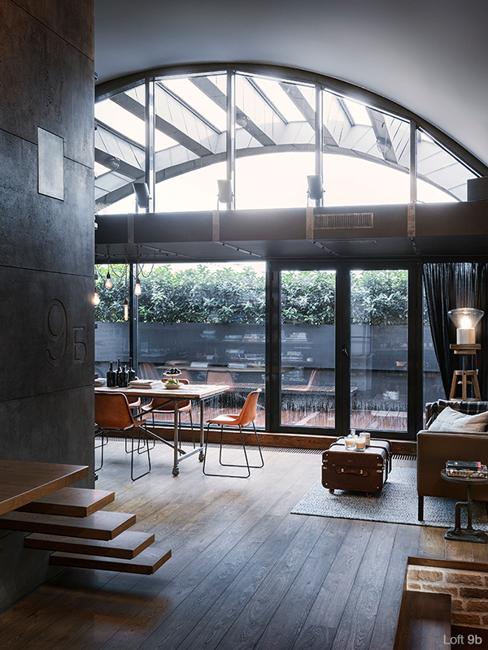 The massive dark cube in the center of the living room hides a contemporary bathroom. Custom-made thin (16mm or 6 inches) concrete panels are used as decorations. Salvaged wood and metal elements create the industrial feel and look.
Bright loft conversion design and renovation project
Wood and vintage brick walls add chic to loft conversion design
This modern loft conversion design creates balance on contemporary and stylish enriched by  vintage and recycled. Salvaged wood vintage furniture and accessories, neutral and brown colors, recycled materials and fresh design ideas look amazing in loft living spaces.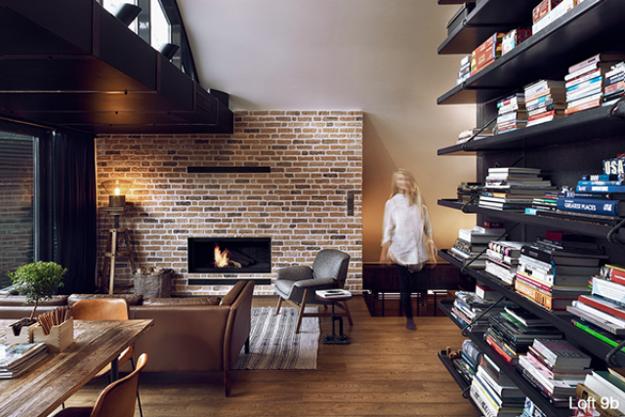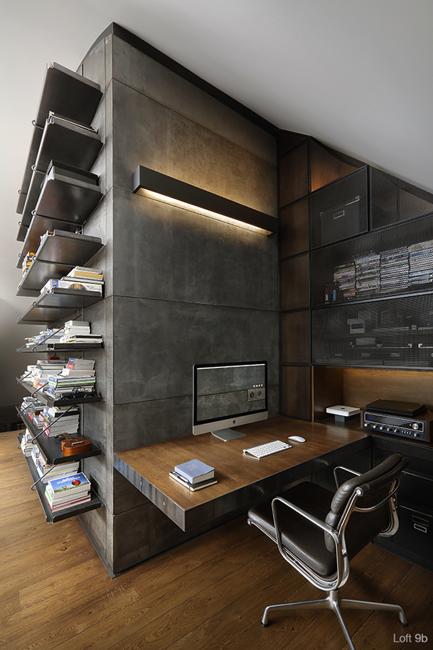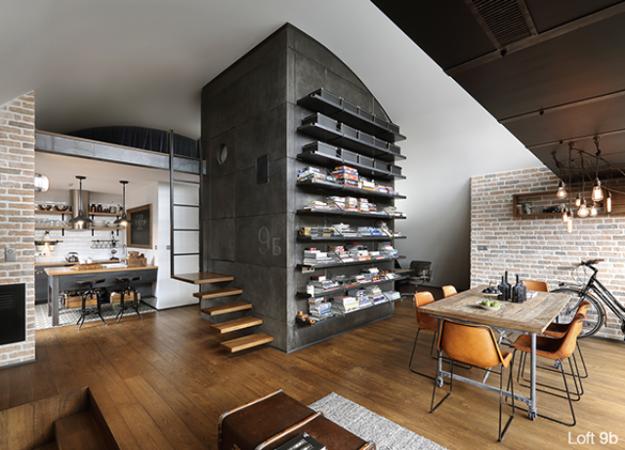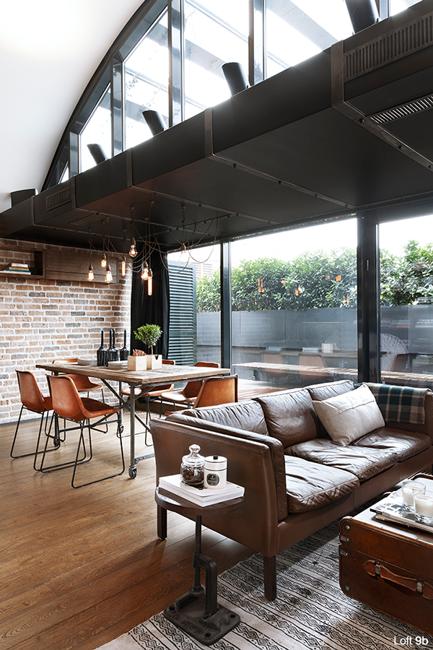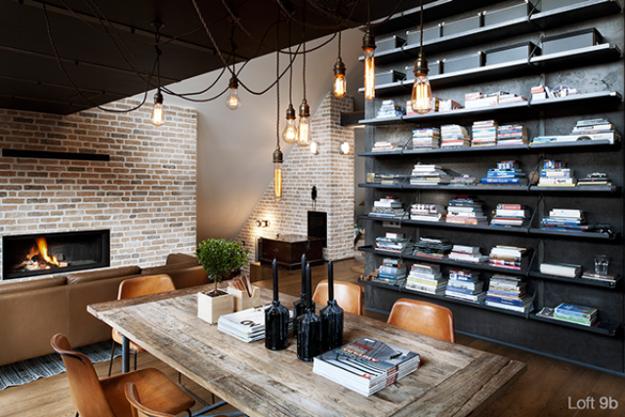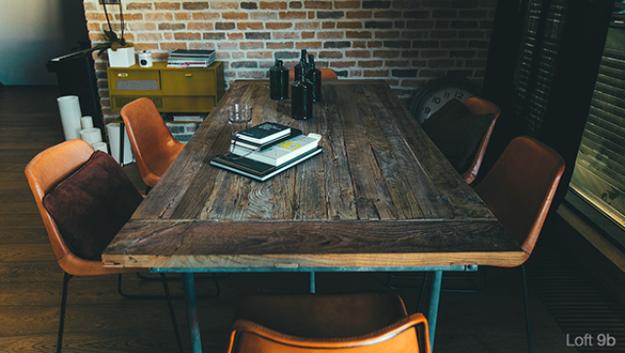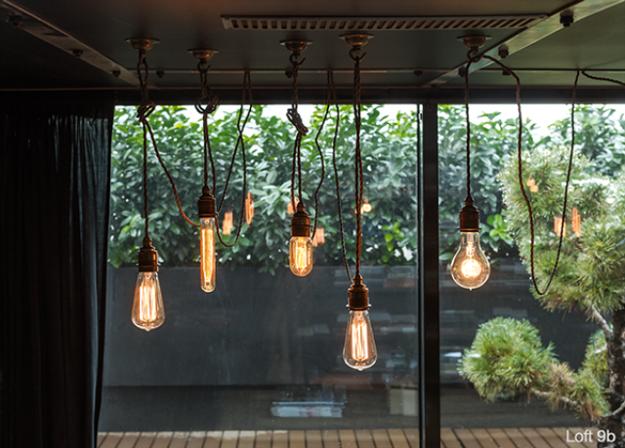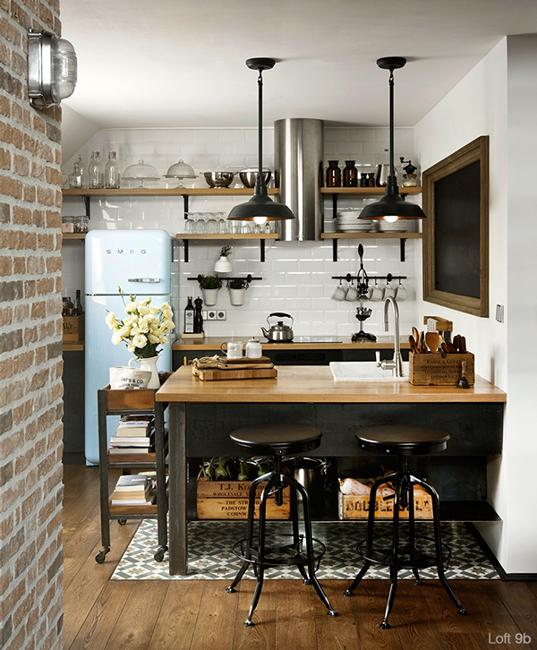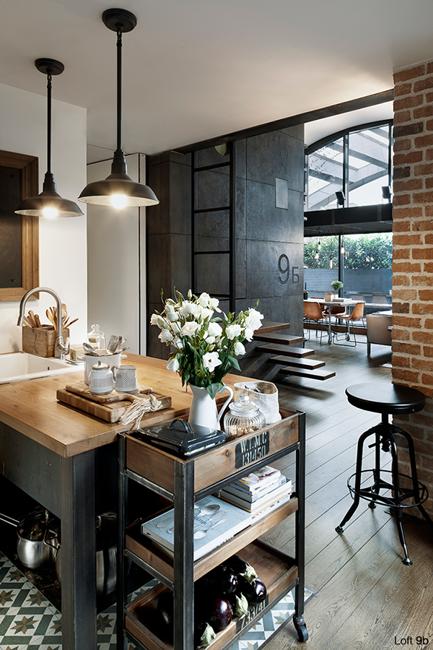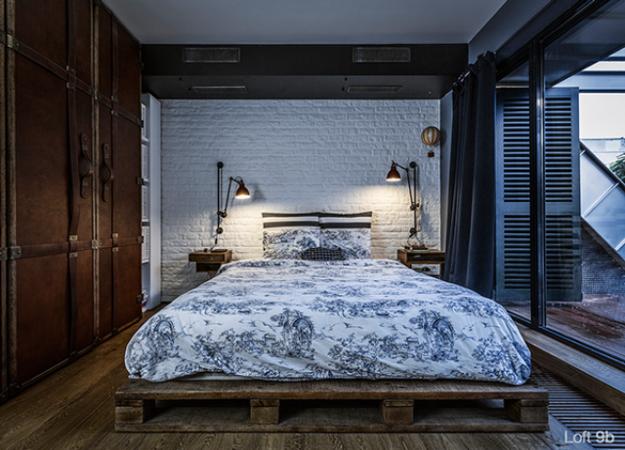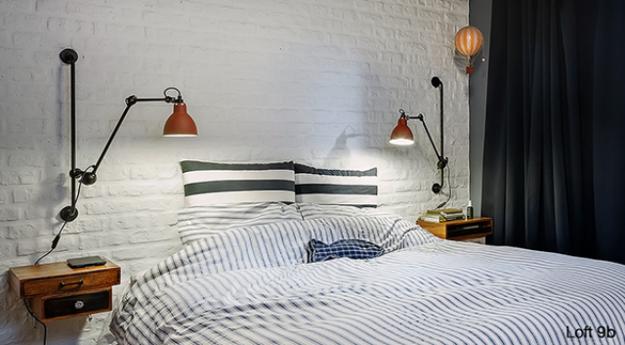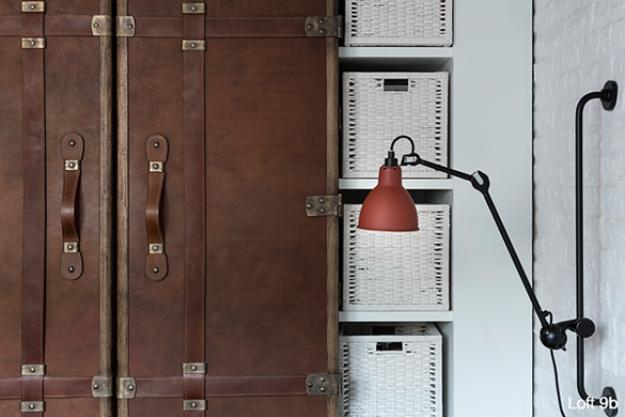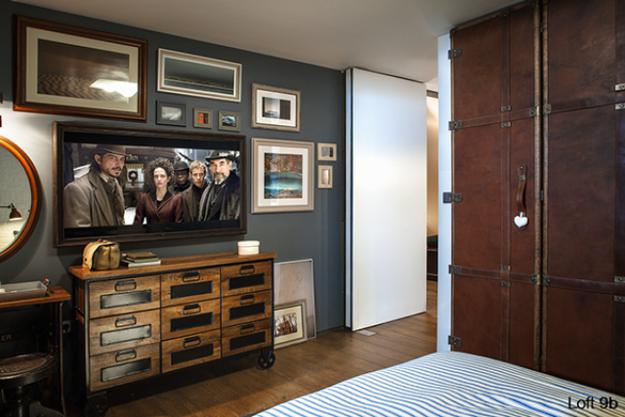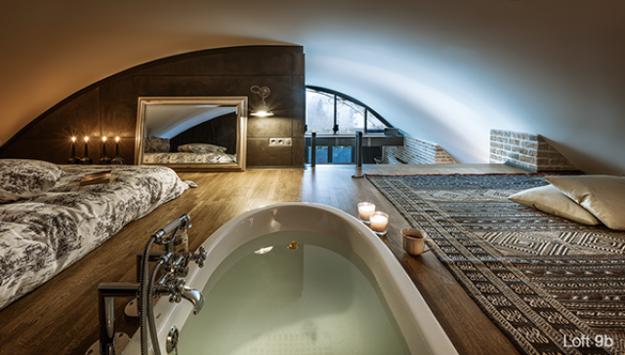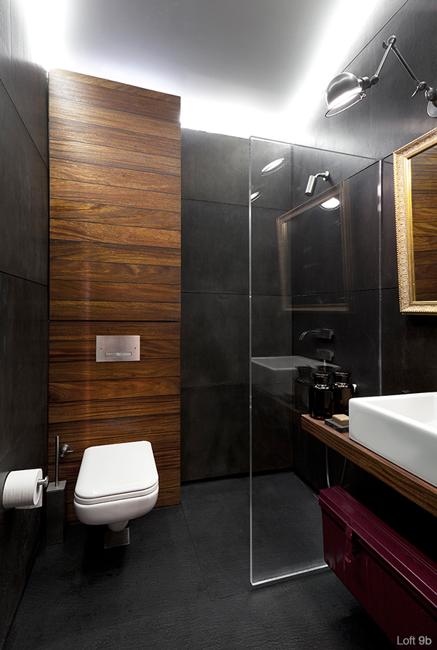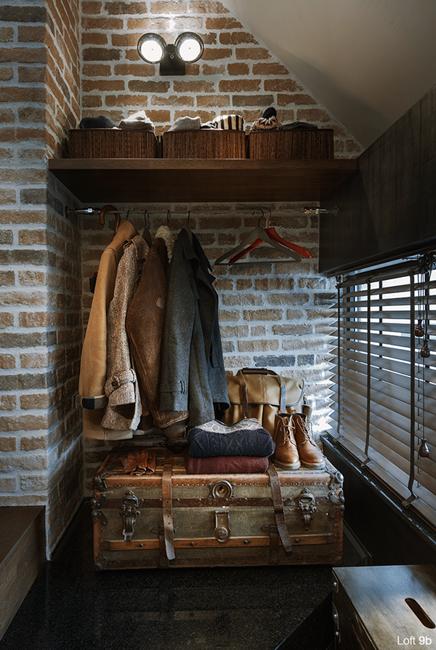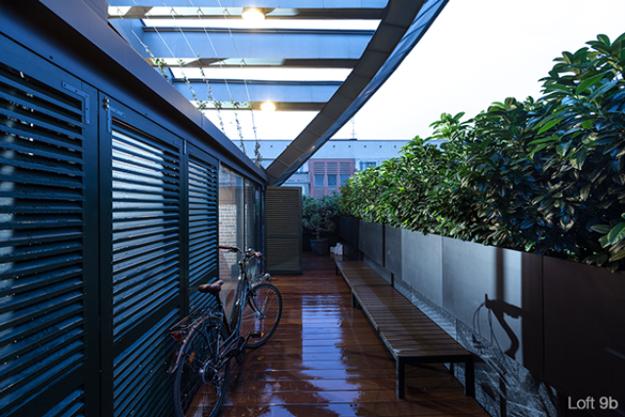 More from architectural designs

Modern houses with original roofs look unique and spectacular. A roof is a functional architectural element that adds personality to a...
and enjoy free articles sent to your inbox