Wood and Vintage Brick Walls Add Chic to Modern Loft Conversion Design in New York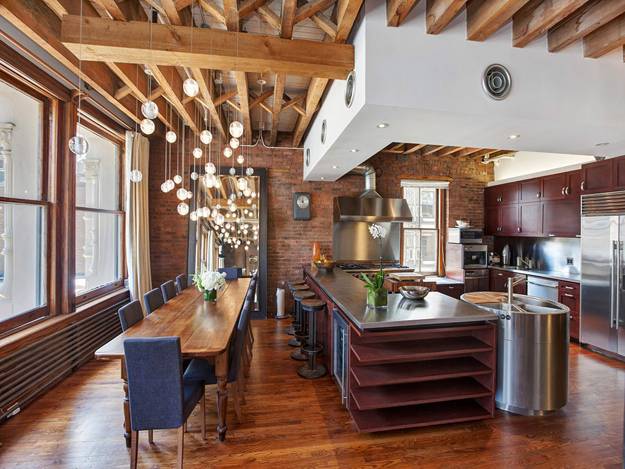 Modern interior design with vintage brick walls, contemporary kitchen design with dining area
DECORATING SMALL APARTMENTS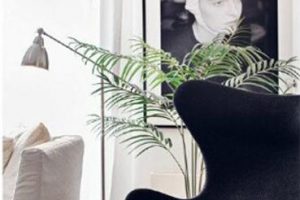 Wooden floor and ceiling designs, brick walls, comfortable brown colors, stainless steel appliances and luxurious decor add chic and warmth to this residential loft in Soho. At $4,650,000, these modern home blends contemporary and traditional interior design ideas with pleasant natural materials to create the spacious loft living spaces in the middle of New York City.
Modern loft conversion design created 2,500 square feet for stylish loft living in a spacious, bright and comfortable home. Open living room design with a contemporary sectional sofa and high ceiling is enhanced by large windows and vintage brick walls. Hardwood floors and wooden ceiling beams create beautiful , warm and inviting loft living spaces.
Vintage iron posts and wooden beams look spectacular, giving unique character to modern interior design and creating fabulous loft living spaces with top-of-the-line stainless steel appliances and modern furniture. A breakfast bar and an elegant dining area, decorated with a large freestanding mirror can accommodate a large party.
Modern loft living spaces blending organic design and accents in industrial style
Modern loft living spaces accentuated with bright orange color
Modern loft living spaces with vintage accents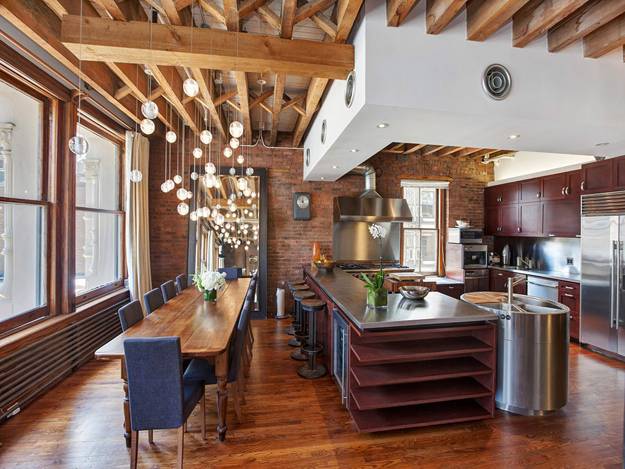 The vintage iron supports and dramatic lighting fixtures that decorate the ceiling are spectacular. The master bedroom has a dressing room, and the bathroom surprises with a marble-laden master bath, a double vanity and separate tub and shower.
Modern loft living spaces include three additional bedrooms and another full bathroom. A private media room and in-unit washer and dryer add comfort to this unique home in New York.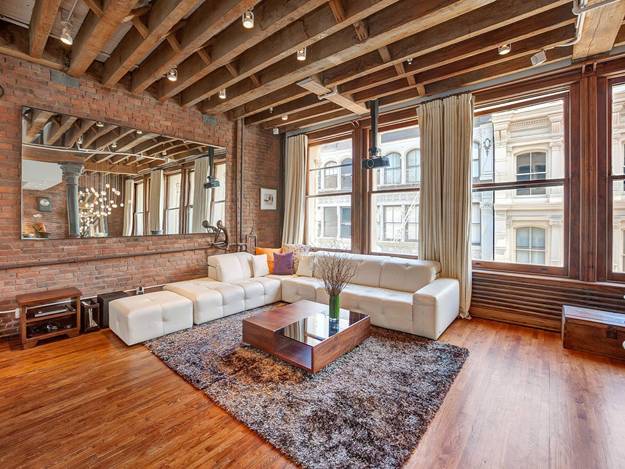 Modern interior design and decor mix contemporary and vintage elements, creating functional and attractive loft living spaces with an eclectic vibe.
Sleeping loft with translucent walls, modern interior design ideas for small spaces
Loft living spaces, modern interior design trends and trends in decorating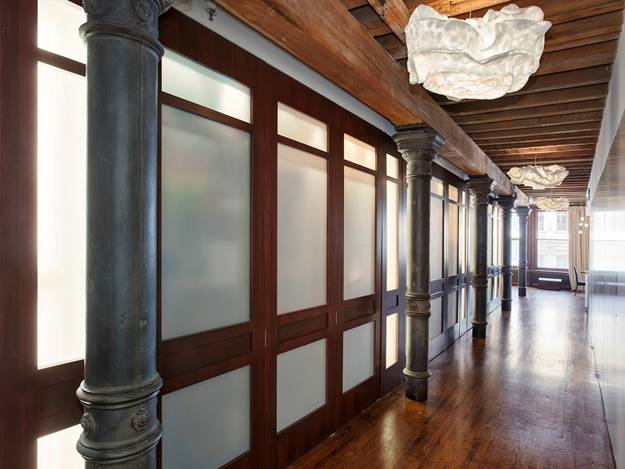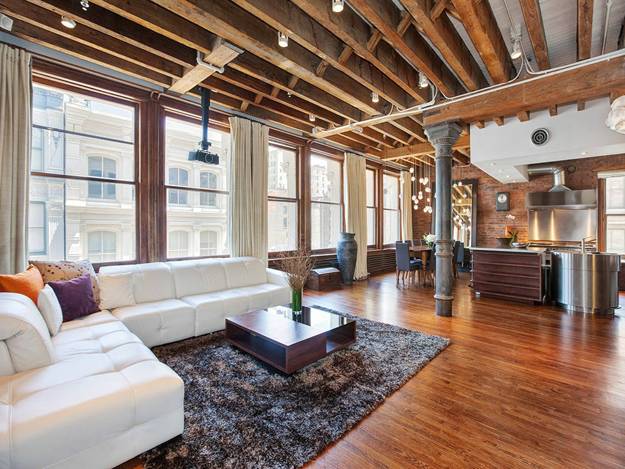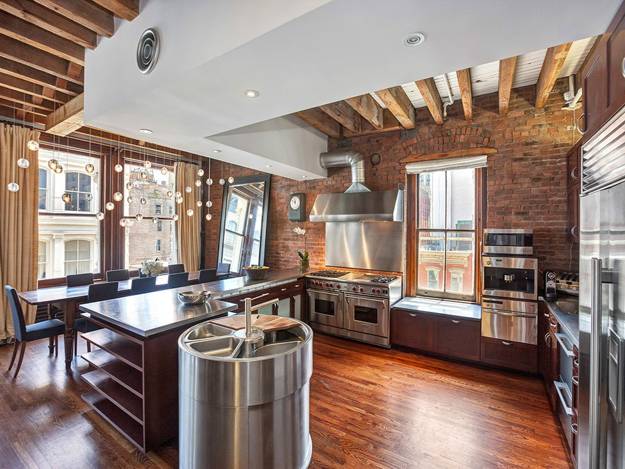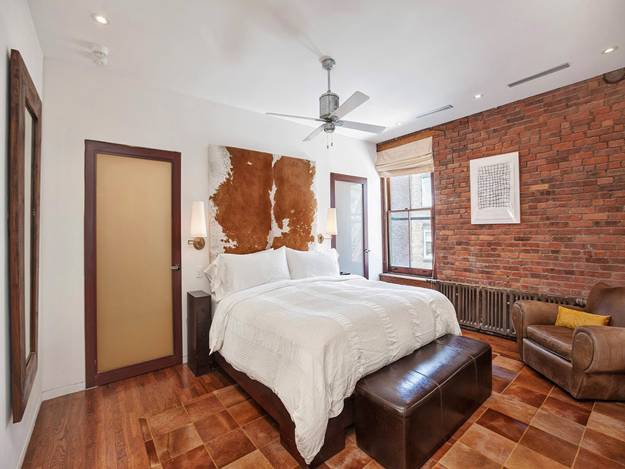 More from apartment ideas

Unusual interior design is exciting and inspiring. We can wonder how people get their ideas for creating an original interior design,...