Sleeping Loft with Translucent Walls, Modern Interior Design Ideas for Small Spaces
Living room design with a loft bed
A sleeping loft is a creative and functional solution for small spaces. Modern house design with a sleeping loft is a way to stretch existing small spaces. A sleeping loft gives old home redesign or home staging a dynamic feel and add a contemporary look to small rooms while making small spaces more comfortable and attractive.
LASC Studio, www.lascstudio.com/ redesigned the old house into a set of modern home interiors with a sleeping loft and translucent walls, adding a wooden loft structure that hovers over the living room. The sleeping loft provides an extra bedroom with an attractive translucent enclosure.
A large wooden loft, suspended from the ceiling by steel rods, looks bright and comfortable with translucent walls. The translucent enclosure reveals merely shadows of what happens behind, adding to romantic charm of the modern house extension.
Suspended from the ceiling loft design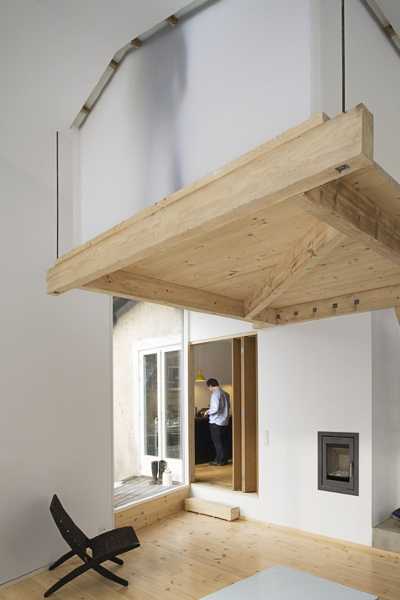 Illuminated at night translucent walls bring light into the living room, creating unusual atmosphere and a pleasant sense of openness in the Cloudy House in Copenhagen.
The loft structure includes a compact wooden ladder that add fun to playful and light house design. The concrete floor provides a strong base for the ladder, connecting old and new house structures.
The ladder connects the old house and the new extension structure with translucent walls and a floating in the air, a cloud-like sleeping loft, creating more functional and modern small rooms.
21 loft beds in different styles, space saving ideas for small rooms
Space saving ideas for stylish kids bedroom
22 space saving bedroom ideas to maximize space in small rooms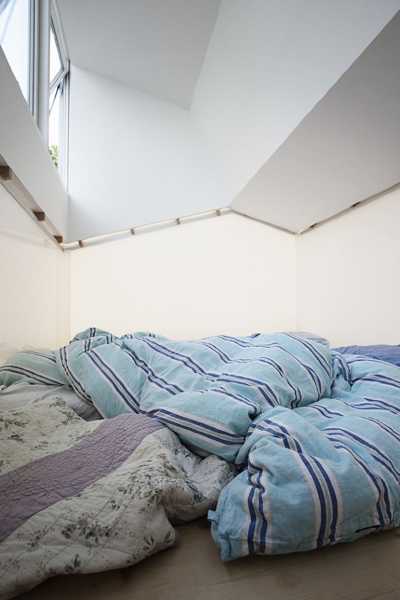 Red Creek House is built on the shores of the picturesque Peconic Bay in Long Island in California. The fabulous, luxurious...