Artistic Shipping Container House with Colorful Accents and Remarkable Artworks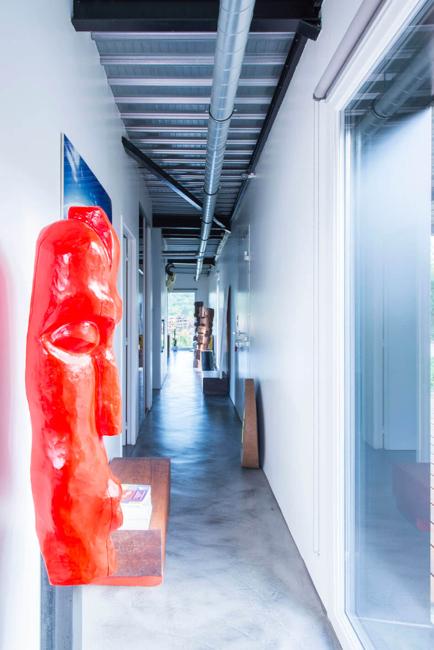 Modern interior design with colorful artworks
DECORATING SMALL APARTMENTS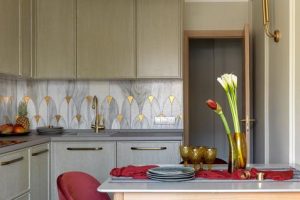 Lushome presents an attractive house design blending recycling of cargo shipping containers, colorful contemporary accents, and fabulous art. Located in Meuse, France, the empty shipping container building is a modern home for a writer/artist who sculpts wood and metal. Spacious, beautiful and inspiring, the modern house reflects the artistic nature and personal tastes of the owner.
The 1,184-square-foot French countryside home is designed by Spray Architecture and Gabrielle Vella-Boucaud, www.sprayarchitecture.com/. The cargo shipping container home features a roofed deck providing excellent views of a country area surrounded by gorgeous green hills, called Un Dernier Voyage, a final journey in French.
The house looks unique, artistic and exclusive. Original artworks, carved wood and metal sculptures, bright paintings, colorful decor accents, beautiful landscape, and elegant simplicity of the architectural structures make the functional, modern house look welcoming, fascinating, and attractive. Its flexible interior design and comfortable floor plan invite plenty of natural light and create peaceful home interiors with unique details in vibrant colors. A separate shipping container acts as the artist's workshop.
Modular container home designs in eco style
Container house design, cheap, durable, modern homes
Remarkable home with artistic accents
The bedrooms overlook the rural landscape and unique garden decorations. Sculptures decorate the home interiors and outdoor living spaces. The modern house architecture echoes the long travels made by the shipping container, connecting the past, present, and future in a meaningful and creative way.
The current trends and contemporary Green ideas calling to reuse and recycle empty shipping containers into beautiful contemporary homes. The container house design accentuating by artworks and colorful decor takes the recycling and Green building to the next level.
Cargo container house design featuring bright home interiors in contemporary style
Modern interior design with artworks and colorful accents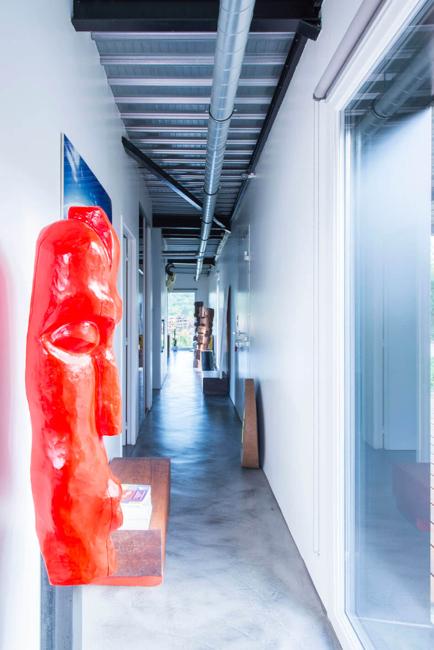 The simplicity and brutality of an industrial style blend with bold artworks and vibrant colors. Metal, glass, wood, and concrete create an extraordinary fusion that brightens up this inexpensive but unique, unconventional, and stylish home.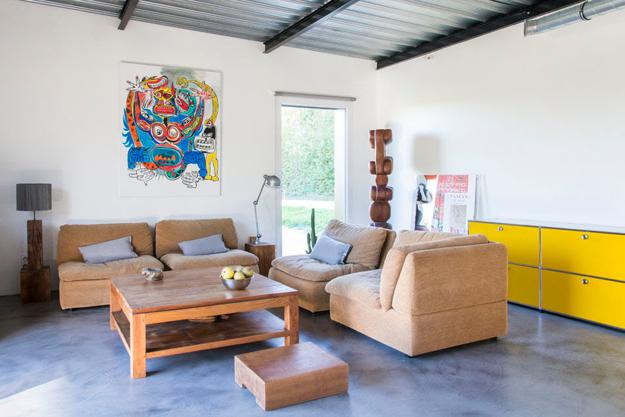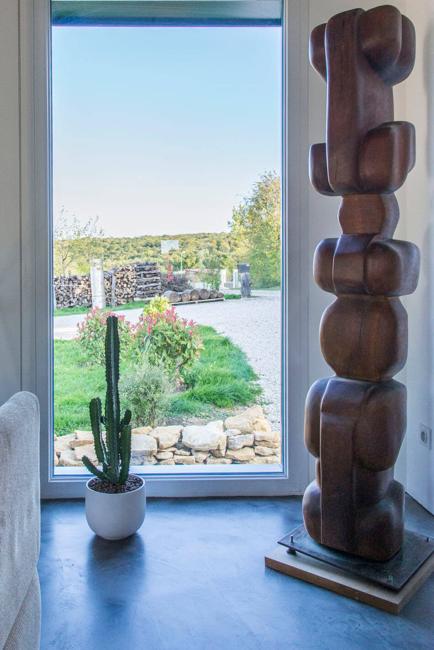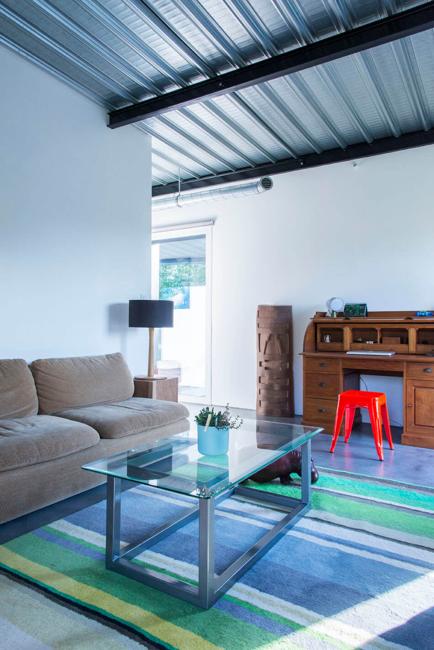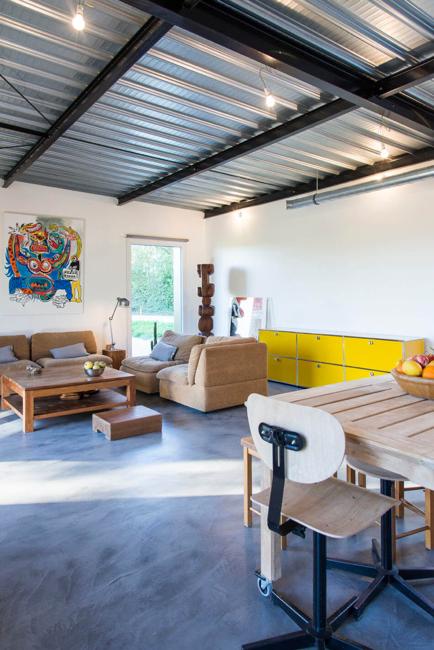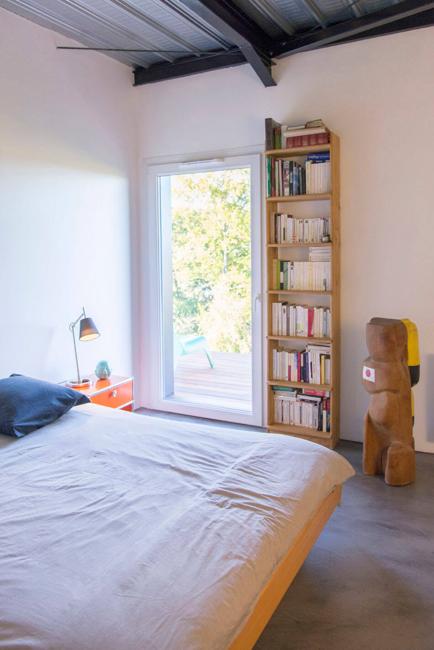 Exterior design and yard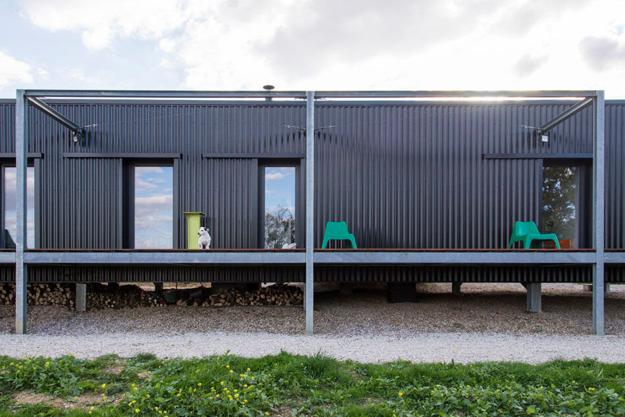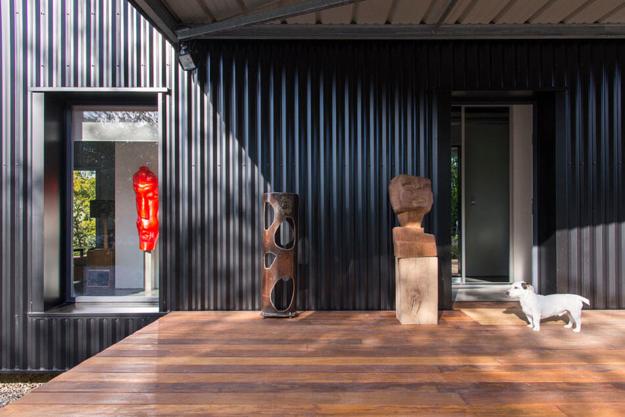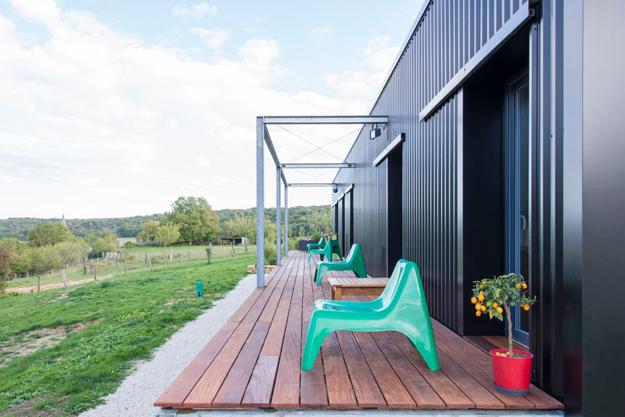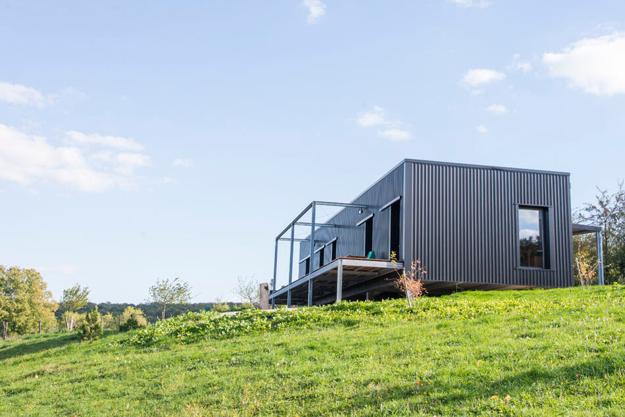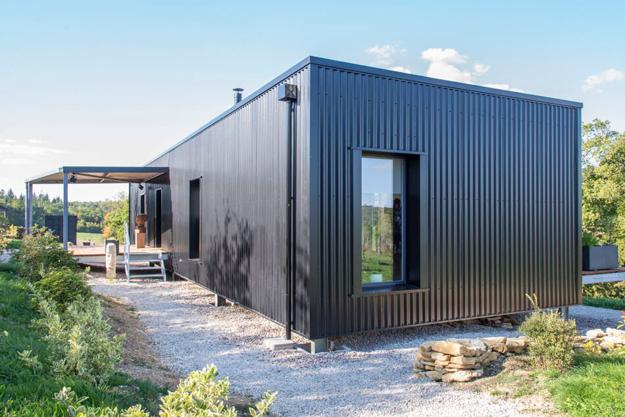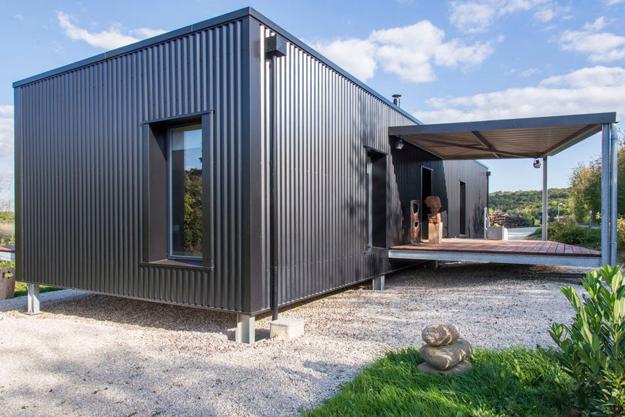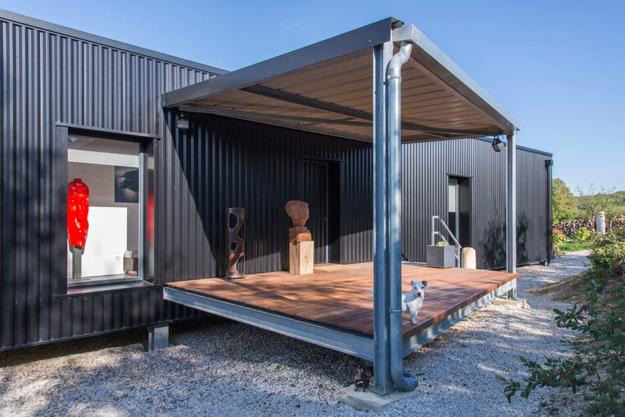 Photos by Jelena Stajic.

Modern house design in Japanese style celebrates the functionality and elegance of minimalism. Airy, bright rooms look inviting and comfortable. Natural...