Apartment Decorating in Victotian Style, Beautiful Apartment Ideas from Kiev

Decorating Ideas

Furniture Accessories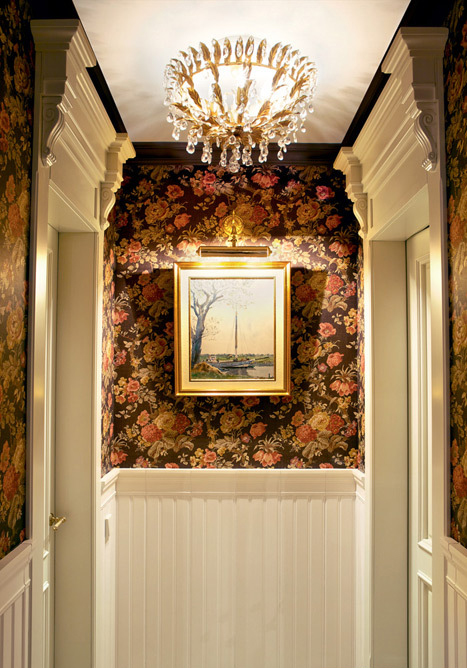 vintage style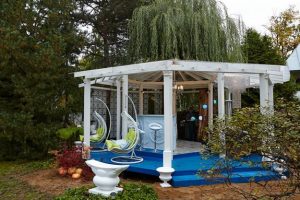 Attractive and comfortable apartment ideas from Ukrainian architect Tatyana Dmitrenko look colorful and luxurious. Beautiful wallpaper designs in Victorian style and gorgeous prints, inspired by Rococo paintings, create romantic and colorful interior decor.
Floral wallpaper designs, rich colors and lovely prints based on romantic paintings by Fragonard blend English and French interior decorating ideas in Victorian style, adding unique character to modern interior design with elements of loft style.
Open dining room, kitchen and living room spaces create the a contemporary look, visually adding more room to this apartment decorating. Apartment ideas blend both interior decorating styles, adding comfort and coziness to modern interior design. Functional modern layout does not conflict with Victorian style decor, creating an attractive fusion of styles.
7th Heaven Penthouse in Moscow, modern interior decorating ideas from OLSTUDIO
Modern interior decorating ideas, spacious luxurious house design in Saratov
Apartment decorating ideas in Victorian style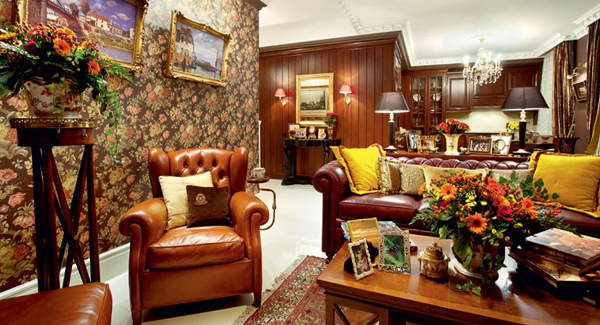 Warm and friendly lived-in look, rich decorating colors and modern designs create this apartment decor with history and aesthetic appeal. Modern interior decorating reminds of historic interiors, while offering a beautiful, welcoming and functional home for a family with kids.
Beautiful wallpaper designs with Victorian roses, walnut wood wall panels, leather sofas and modern tables in neo classic style are inspired by English interior decorating ideas. Gorgeous prints that are based on paintings by Fragonard, French antique clocks and home decorations, and colorful floral designs add French Provence chic to this apartment decorating in Victorian style.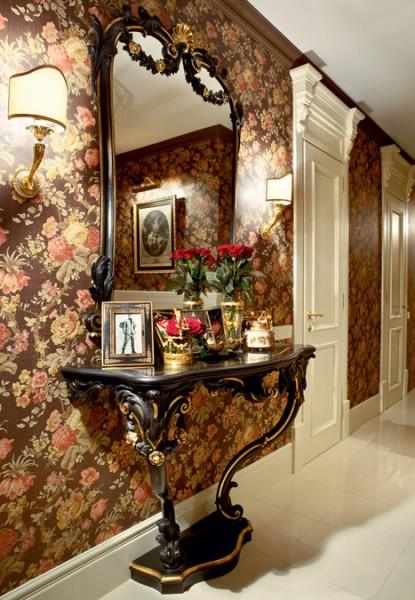 The eclectic blend of classic English and French designs with luxurious console table in Baroque style in the entryway and modern bathroom feel pleasant and harmonious. Typical to European house interiors where families lived for several generations, this apartment ideas unite different interior decorating style, creating their own, individual and interesting interior decorating story.
Medieval Christmas decorating ideas
Modern bathroom design trends, splendor of Victorian style
Wall lights and table lamps are elements of English interior decorating. Small home decorations made of bronze, and majestic paintings in impressive Rococo style and soft watercolor paintings make French connections. Handmade embroidery and luxurious soft fabrics, lots of light and artworks on walls delight and impress.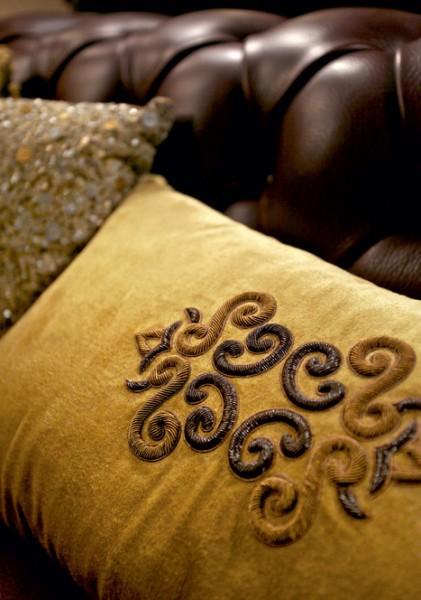 Creative and rich in colors and textures this apartment decorating ideas are a mix of English and French interior decorating in Victorian style, adopted for modern lifestyle, a perfect solution for all who appreciate historic interiors.
Photographs by Denis Melnik
More from home decorating ideas

Bright home interiors and amazing views of the ocean make this beach house a dream place. Large windows, light, neutral room...
and enjoy free articles sent to your inbox