Amazing Green Building Design with Mossy Walls and Large Windows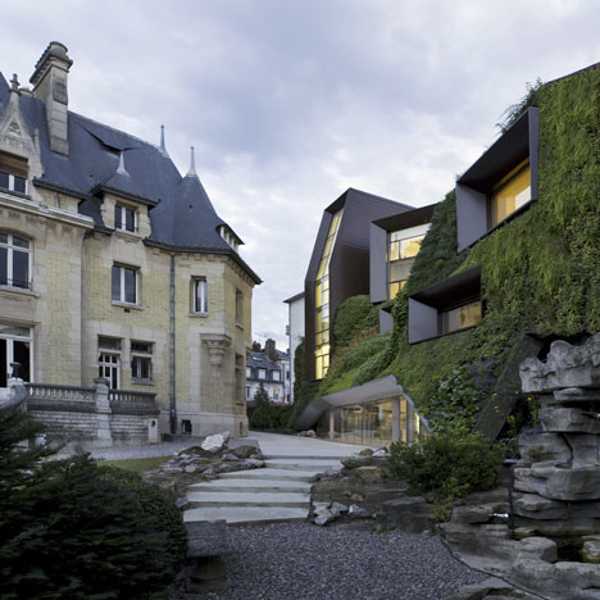 Contemporary architectural design, green building with vertical gardens in France
An amazing green building design with mossy walls and plants growing on exterior walls around windows is from French architects  that dramatically transformed a 100 year old mansion in Amiens into an impressive and eco friendly contemporary office building.
Large windows of this office building, designed by French studio Chartier-Corbasson Architectes, look gorgeous and contemporary, creating at attractive architectural design with mossy walls and piles of stone beside an old mansion in Northern France.
Scattered across the green walls with vertical gardens, these impressive windows offer glimpses inside the new six story green building that accommodates the Regional Chamber of Commerce and Industry for Picardy.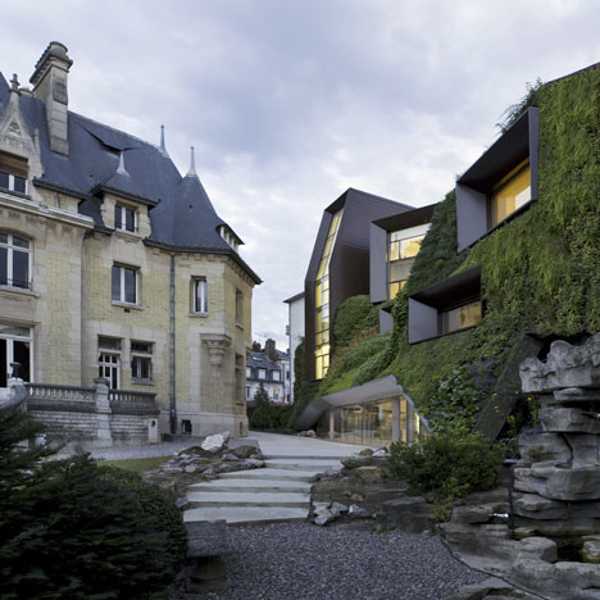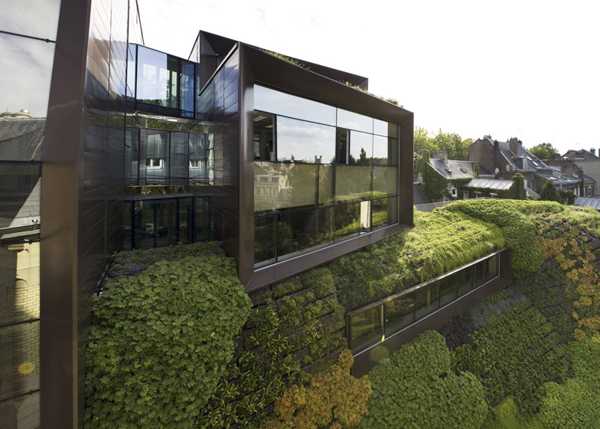 Green building design
Green building Villa Sera, sustainable design if the future
 Green building with vertical gardens and contemporary spaces to live and work
Architects drew their inspiration from the Japanese-style garden that surrounds the property. The choice of plants growing in this amazing green building walls was guided by the aesthetic appeal that enhances the modern architectural design.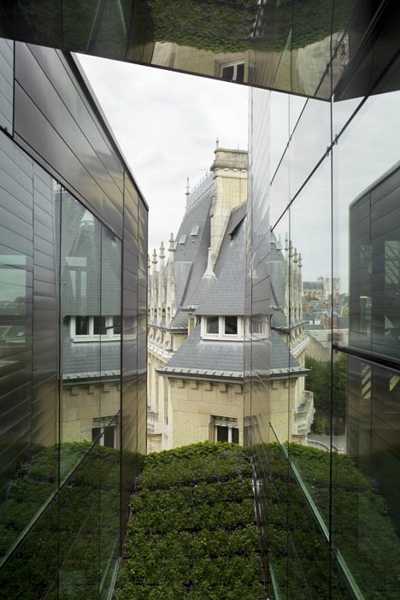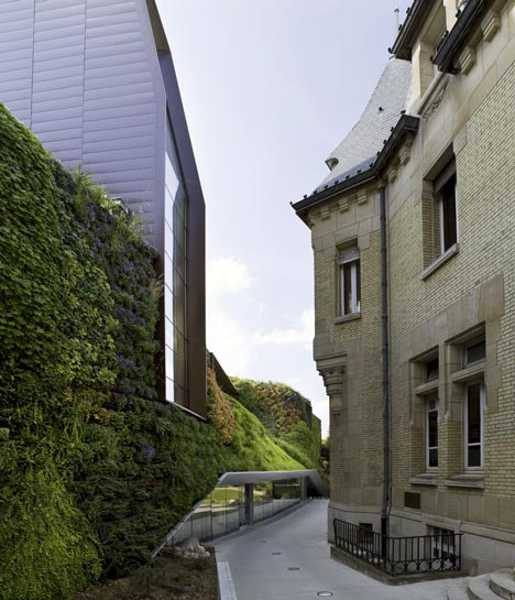 Warm metal accents are easy to incorporate into modern kitchen designs. Metal lamps, hardware, metal tiles, elements of kitchen designs will...