33 Halloween Decorating Ideas Enhanced with Black Colors and Lights

Clutter or Treasure

Decorating Ideas

Holiday Decor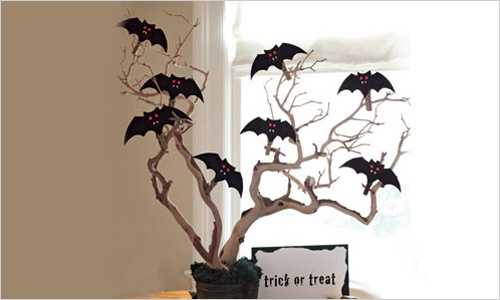 Halloween decorating ideas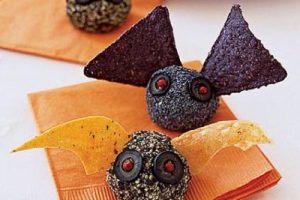 Simple Halloween decorating ideas and crafts, combined with black colors and glowing lights or candles, look impressive and dramatic. Mini lights and candles, lamp shades in dark colors and small lamps hidden behind furniture are excellent Halloween decorating ideas creating mystique atmosphere.
Light and shades, paper crafts in white and black colors and dark fabrics help enhance Halloween spirit and add mystery to Halloween decorating ideas. Dark and black colors, combined with mini lights or candles turn simple Halloween decorations into realistic and mysterious. Bright lighting make the most creepy designs look artificial and playful.
Traditional candles in all sizes and colors look different and romantic in darkness. Candles and electric lights with low wattage bulbs, night lights, small table lamps and flush lights are excellent Halloween decorating ideas that fill a room with romantic and adventurous atmosphere.
Creative Halloween decorations, lamp shades with crawling insects
DIY Halloween decorations created with light screens, electric bulbs or candles
Halloween decorating ideas emphasized with light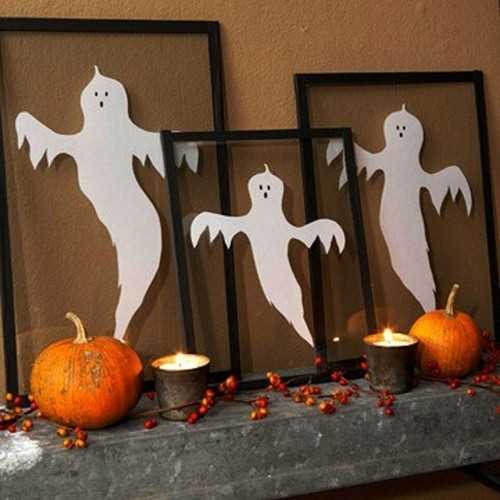 Simple paper crafts and candles or mini lights are probably all you need for spending an evening with young kids. Turning off light and adding candles to Halloween decorating creates a spooky environment and optical illusions, perfect for this unique holiday.
Dark fabric pieces and paper in white and black colors are great for creating Halloween lamps shades and candle screens. Orange, dark green, blue, purple, gray and all black color shades are excellent for these small craft projects.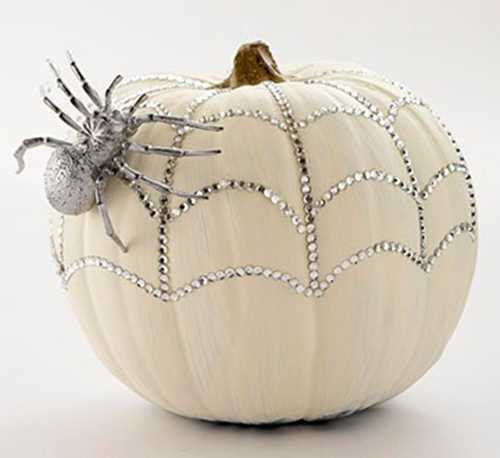 Halloween decorating is an opportunity to use old magazines and newspapers, broken items, furniture and appliances, kids toys and used clothes, creating unusual and creative displays. Old things, from a broken toaster or a sewing machine to an old cocktail dress or a soft toy look especially dramatic in the darkness, highlighted by softly glowing light.
Halloween decorating ideas, ghosts and bats
Cute instead of scary Halloween decoration ideas, creative Halloween decorations
Covering the furniture with white or black paper sheets or newspapers and bringing candles into your room mimic the atmosphere of a deserted house with ghosts and rats. Newspapers are excellent for pumpkin decorating in white and black and create gorgeous lamp shades or screens.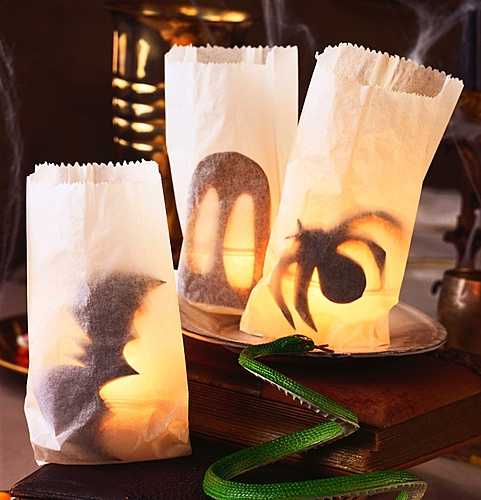 Paper and fabrics in white and black colors, combined with soft light, create an amazing background for simple paper crafts, pumpkin centerpieces and Halloween decorations. Paper crafts in black colors and candles, combined with with bright and sparkling dishes are very expressive Halloween decorating ideas that feel unusual, but attractive and special.

Creative Easter ideas offer many quick and easy techniques for spring eggs decoration. Instead of dyeing eggs, try decoupage turning Easter...
and enjoy free articles sent to your inbox