30 Luxury Shower Designs Demonstrating Latest Trends in Modern Bathrooms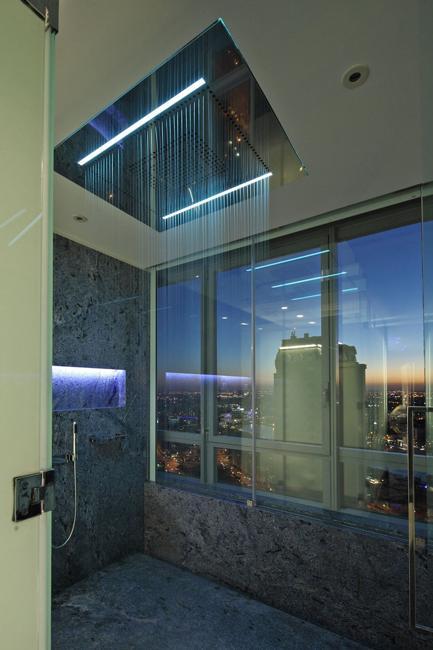 Glass shower design with spectacular shower head and large window
Modern shower designs, glass enclosures and stylish bathtubs can dramatically change bathroom design and add a contemporary vibe or industrial feel to these functional rooms. Modern showers are an excellent space saving element for creating relaxing and pleasant bathroom design. Traditional, modern and custom shower designs demonstrate the latest trends in modern bathrooms and help improve functionality and overall stylish look of bathroom interiors.
Lushome shares a collection of beautiful modern shower designs, contemporary shower enclosures and bathrooms with large glass walls and windows that show how stylish elements and new bathroom fixtures change bathroom design trends. These gorgeous bathrooms give fabulous inspirations and allow to create the modern bathroom of your dreams with advanced fixtures and soothing atmosphere.
Modern bathroom design uses different types of showers with different features that suit an individual lifestyle. Luxury shower designs are available for making your bathroom a dream place to relax and energize. Walk-in showers, glass shower enclosures, steam showers, and shower cubicles add chic to modern bathroom design and allow to imp[rove room functionality, transforming a bathroom into a very personal space for ultimate relaxation.
25 modern shower designs and glass enclosures, modern bathroom design trends
Modern bathroom decorating with beautiful bathtubs and space saving shower designs
Luxury shower designs and latest trends in modern bathrooms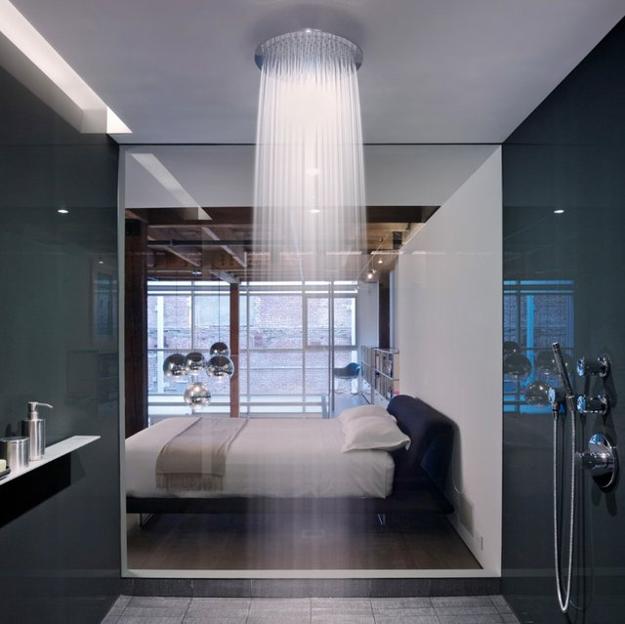 Luxury shower designs with glass and natural stone elements can be easily incorporated in a modern bathroom. Luxury shower designs can be created in almost the same size of the ordinary showers by adding stylish and fascinating features than create a spa-like atmosphere.
Luxury shower designs are about comfort and functionality, complete relaxation and character. Connecting to the nature with natural materials and nature inspired designs, these showers give so much joy and pleasure to an aching body and soul. Using an elegant, stylish and beautiful shower after work helps in soothing bodies, cleaning mind and releasing stress. Beautiful shower designs and functional bathroom fixtures help people enjoy water and feel rejuvenated.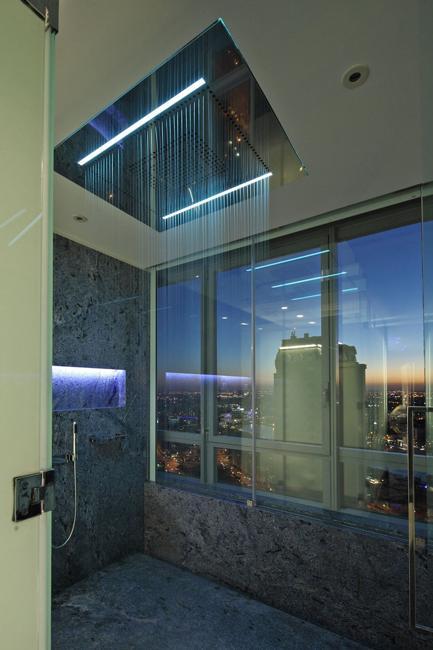 Luxury shower designs are one of modern bathroom design trends that allow to create exclusive and unique atmosphere that refreshes people and bring aesthetic pleasure. Latest trends inspired by nature create gorgeous luxury showers that Feng Shui homes and help people to find new energy to accomplish things.
Walk in shower designs, contemporary bathroom design trends
Luxury shower designs feature glass and exotic wood elements, natural stone and technologically advanced bathroom fixtures. Luxury shower designs come in various shapes and styles that enhance modern bathrooms. Glass shower enclosures add a touch of contemporary beauty and gracious elegance, brightness and spaciousness to any modern bathroom design, celebrating spectacular latest trends in shower designs.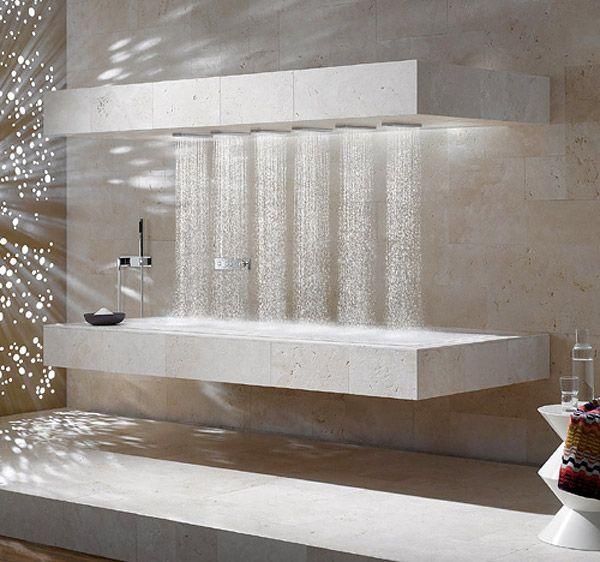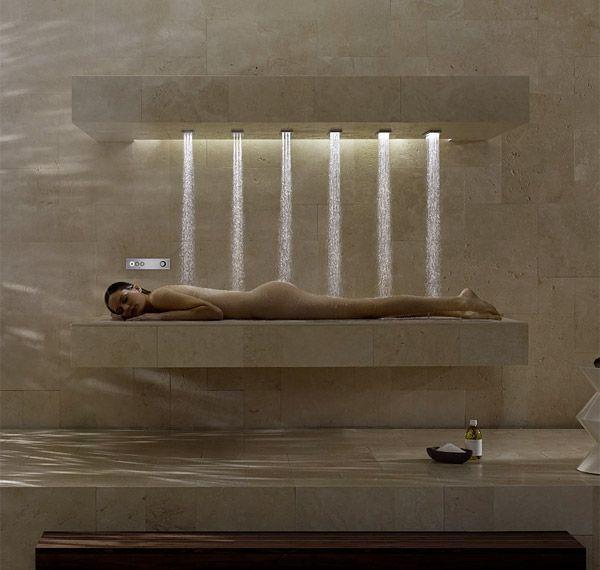 Walk in showers with large glass panels look spectacular. They are designed not only to provide a refreshing and soothing shower, but to enjoy massage without the help of anyone. The latest trends in luxury shower designs blend the simplicity and elegance of natural materials with exciting ideas for decorating with glass, creating unique spaces that can be customized to have the desired pressures of body jets, various temperatures for different parts of the body and charming rainfall shower heads.
Custom shower designs demonstrating latest trends in modern bathrooms
Stylish bathtubs and shower enclosures, modern bathroom design ideas
Luxury shower enclosures add beauty and elegance to modern bathroom design trends apart from the exclusive and rich looks. Luxury shower enclosures made with glass are the wonderful latest trends that allow to connect bedrooms, walk-in closets and bathrooms into contemporary open spaces. Luxury shower enclosures and contemporary bathroom fixtures are designed for spectacular living spaces.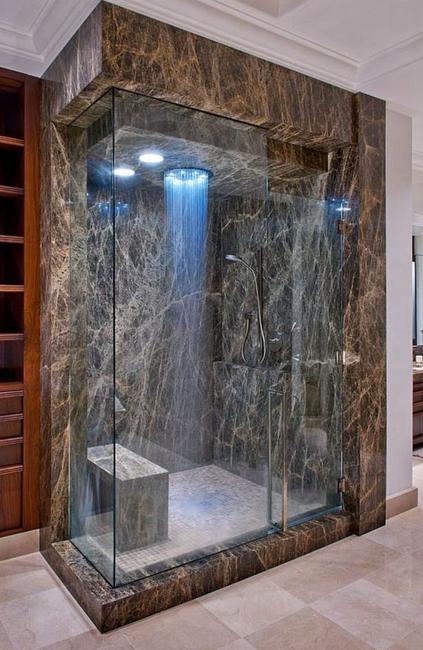 Latest trends in shower designs add richness, novelty and elegance to modern bathrooms and bedrooms. Glass shower enclosures are chic elements that are creatively designed and intricately crafted to make modern bathrooms and bedrooms feel futuristic and impressive.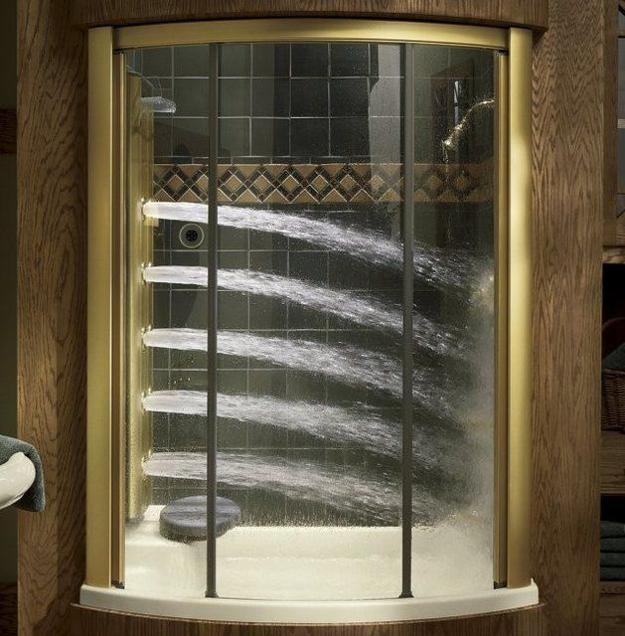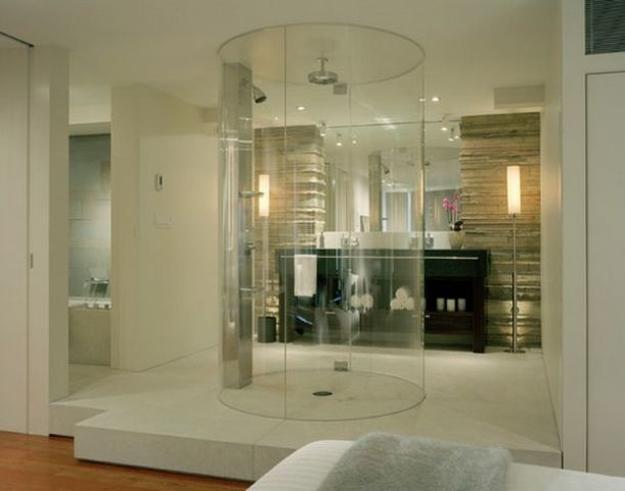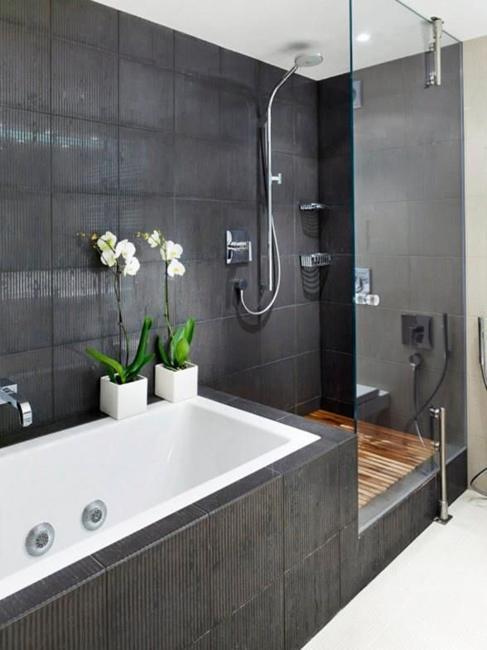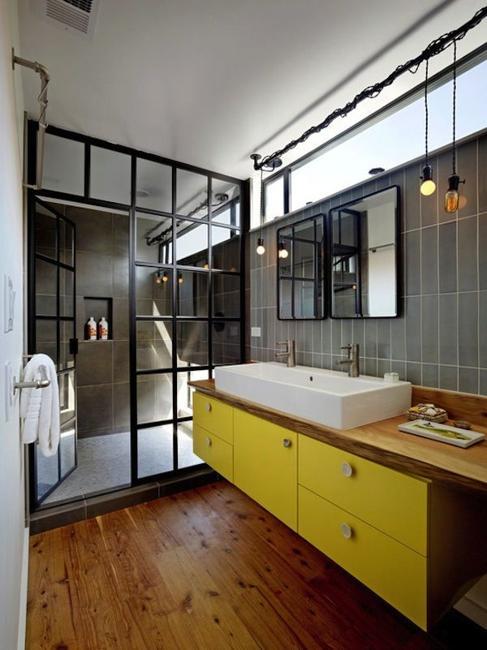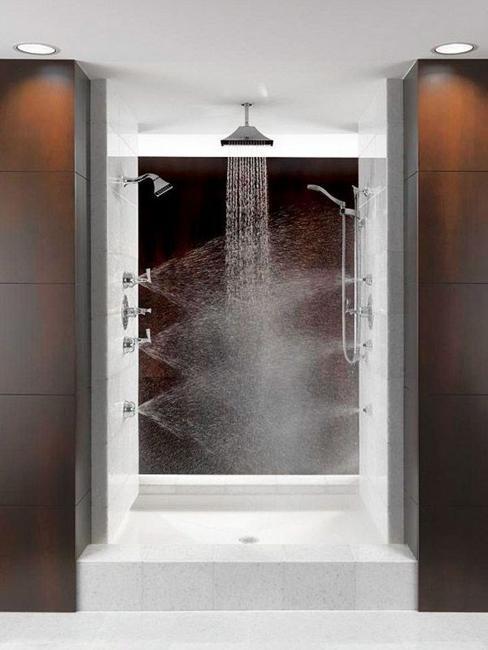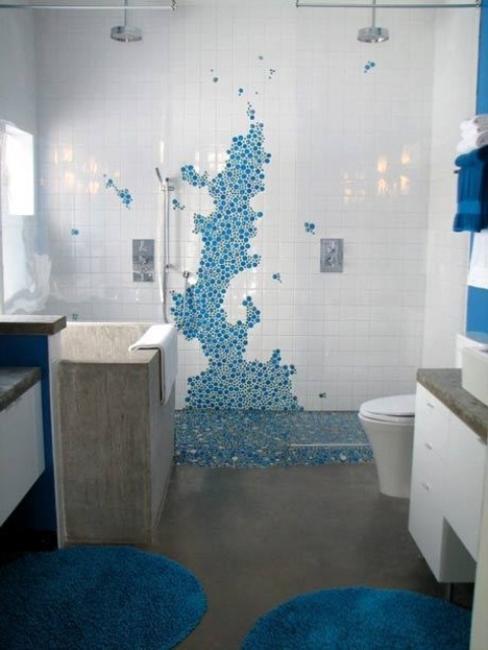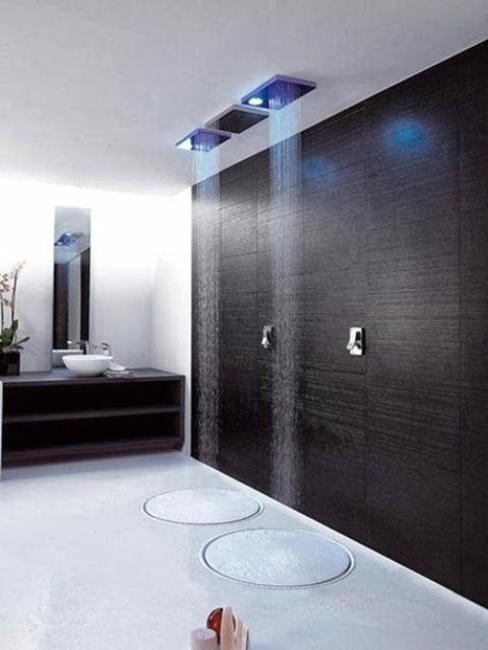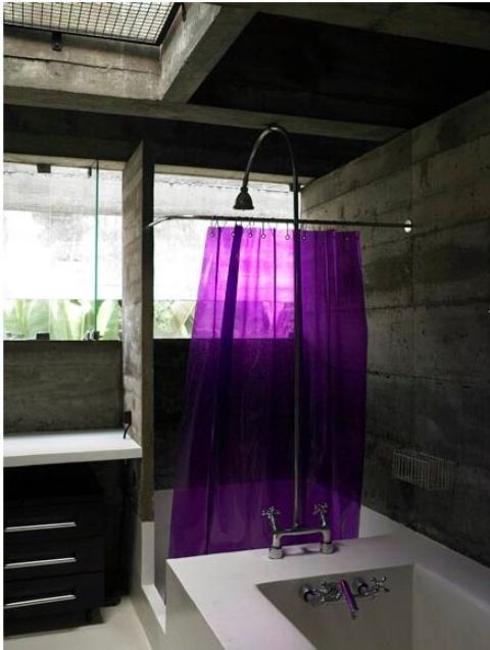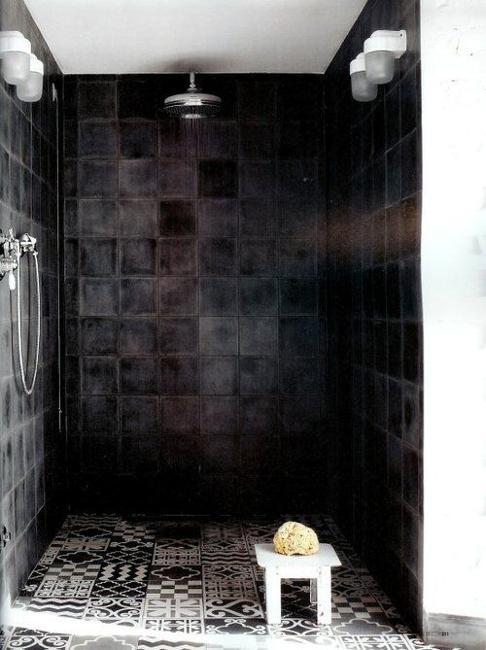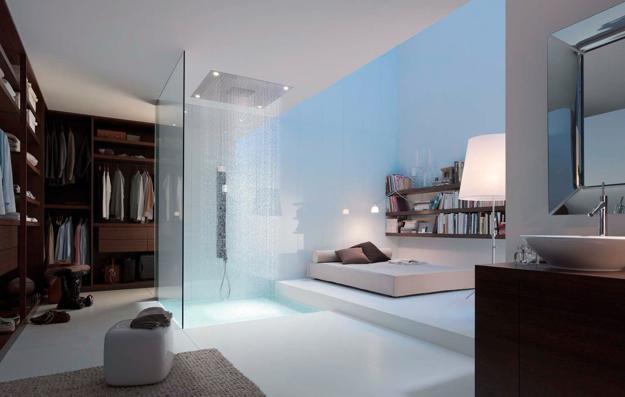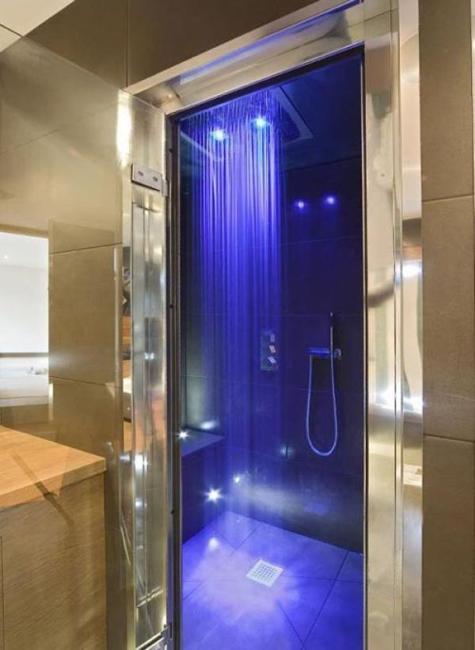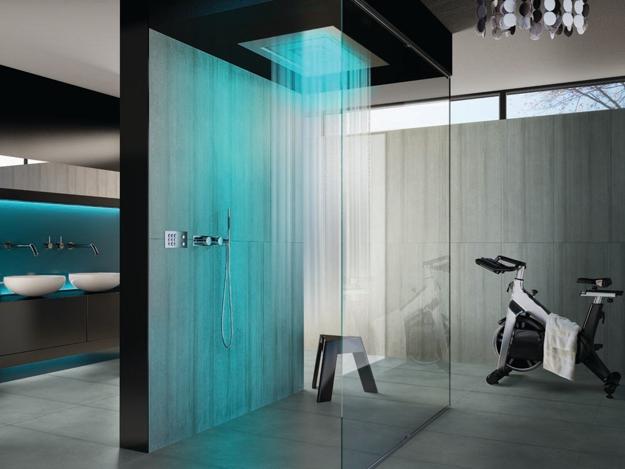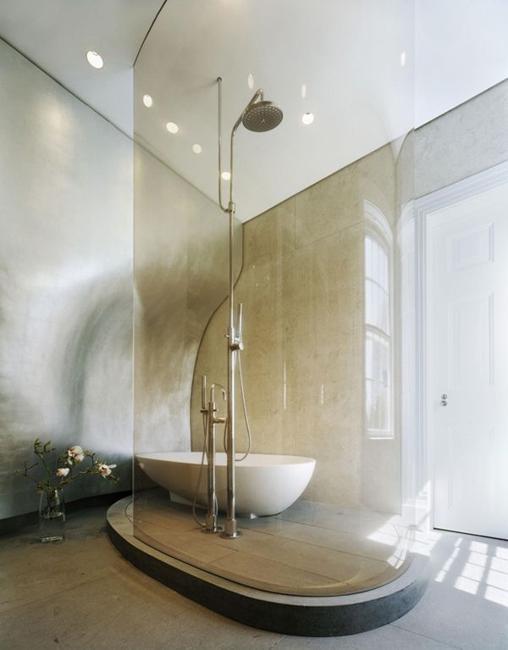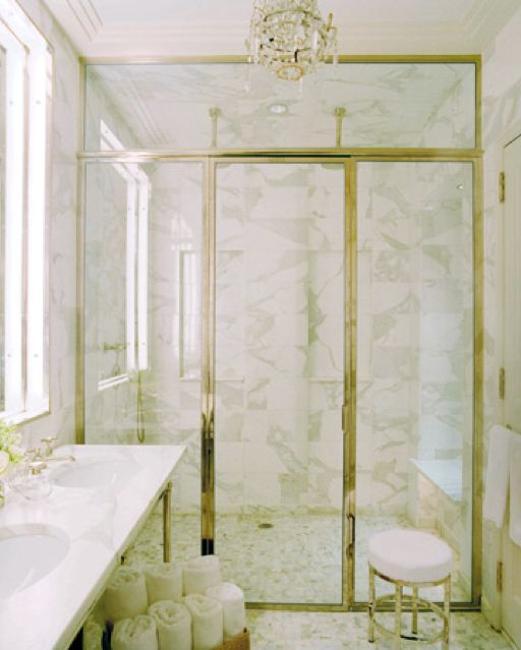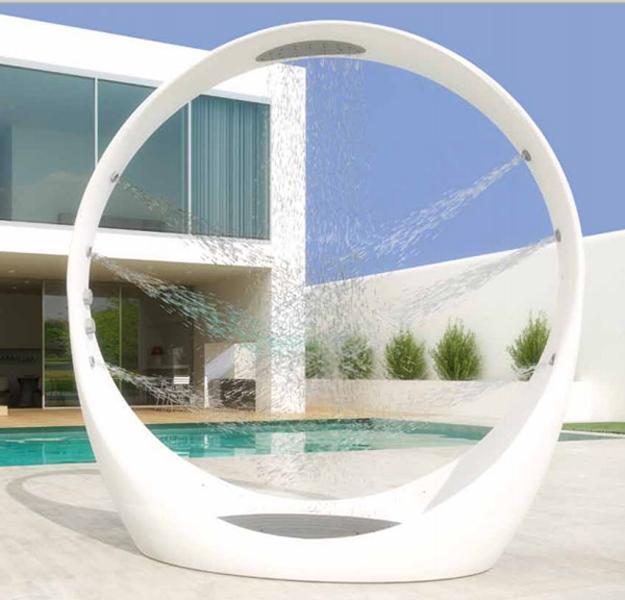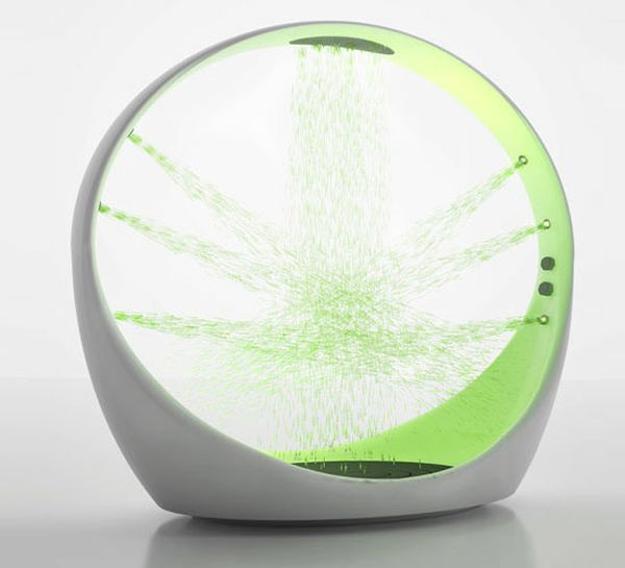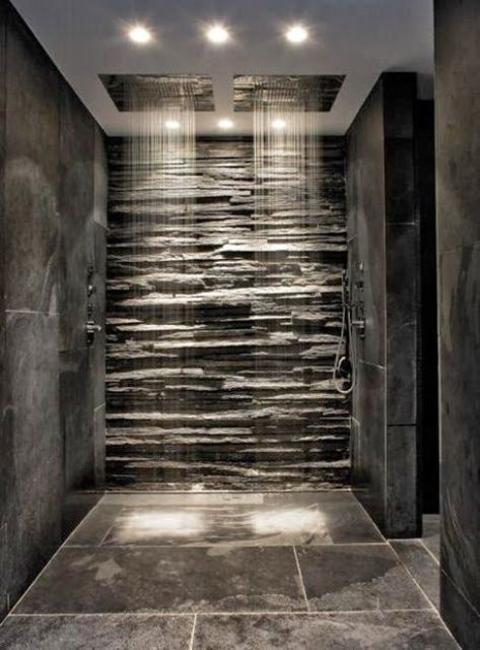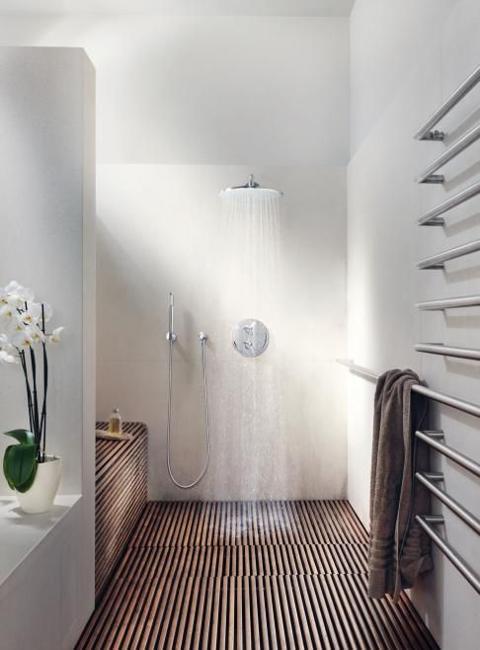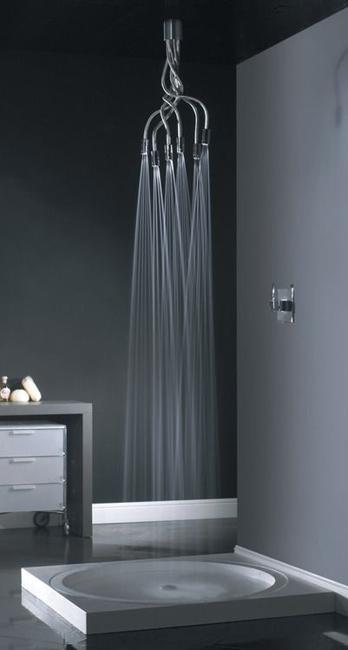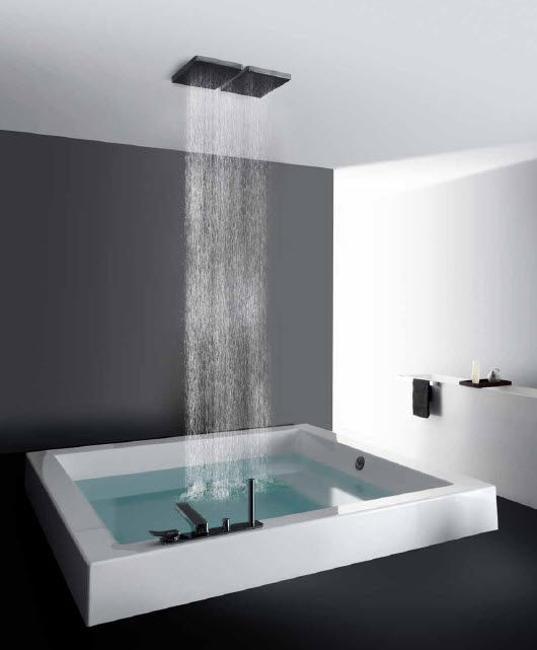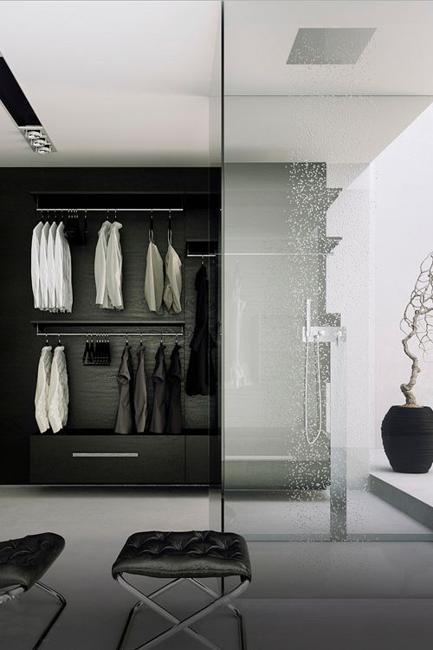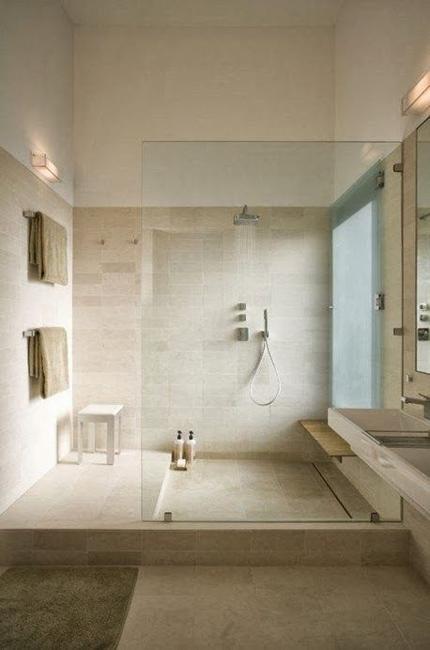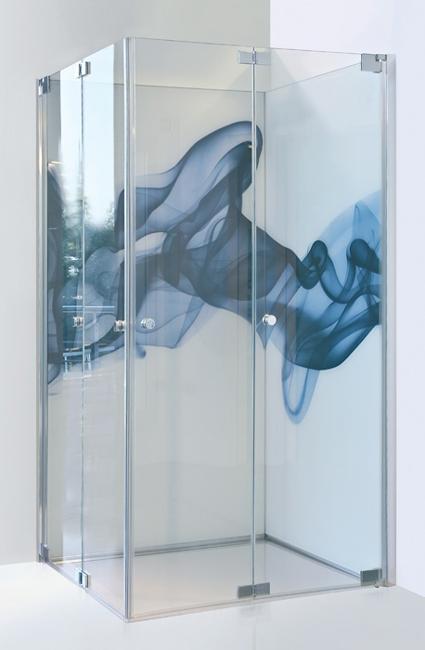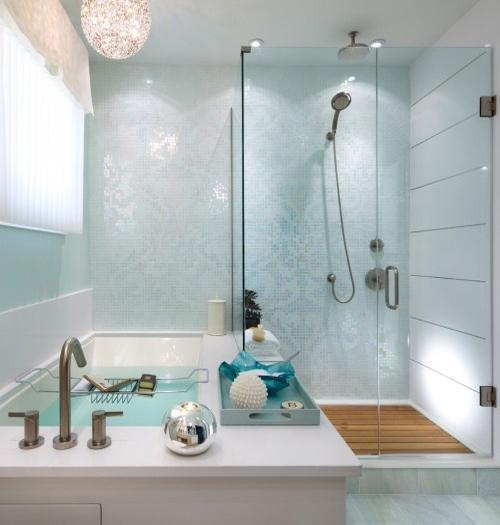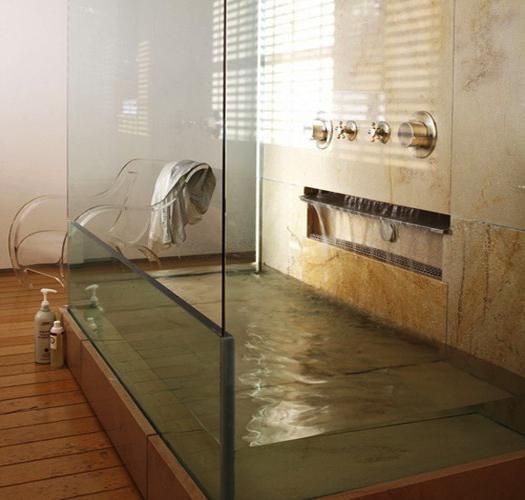 More from bathroom design

Bathroom design in eco style is challenging but ends up creating relaxing small spaces with a Zen-like spa vibe. Natural materials,...