25 Garden Design Ideas for Landscaping in Moresque Style

Decorating Ideas

Outdoor Living

Plants and Flowers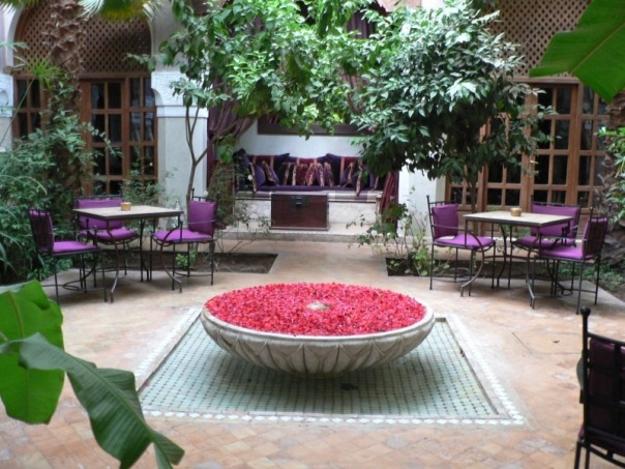 Small garden design ad decorating with colorful fabrics in Moresque style
water features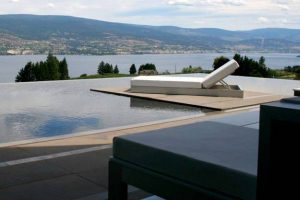 Garden design in Moresque style is an important element of Islamic art. Hispano-Moresque style in landscaping design is the most accessible manifestation of a complex civilization in the world. Brilliant and mysterious to outsiders, garden design in Moresque style shows unique elegance and superb balance between design and form, creating stunning outdoor living spaces with strong visual impact.
Lushome shares beautiful landscaping ideas for garden design in Hispano-Moresque style. A collection of photographs give great inspirations for using Moorish motifs in yard landscaping, adding unique character to outdoor living spaces and creating strong aesthetic appeal reflecting cultural differences and traditions.
Islamic art, arabesques and Moorish accents are not all about the Muslim religion, but architectural designs, interior decorating and garden design in Moresque style represent the unique, rich culture associated with it. Moroccan design ideas and Spanish style are great examples of decorating with Moorish accents.
Moroccan style, home accessories and materials for Moroccan interior design
Beautiful landscaping ideas and garden design in Spanish style
Landscaping ideas and garden design in Moresque style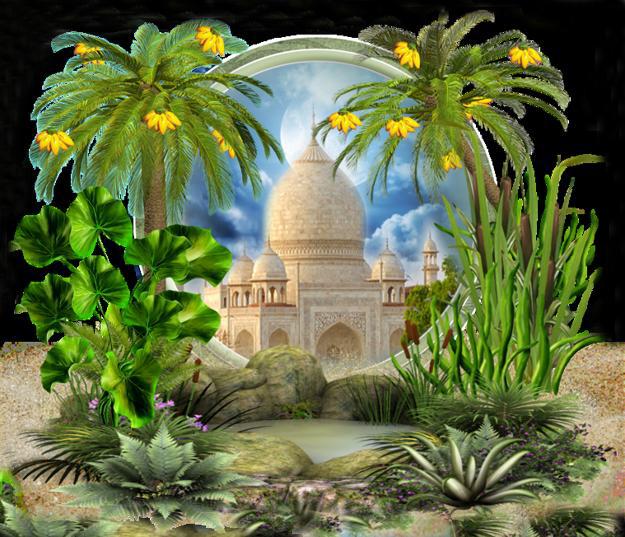 Landscaping ideas and garden design in Moresque style show influences of the Early Christian art, Persian culture, Roman and Byzantine art. The Islamic pottery, yard decorations and ornaments have a tinge of the Chinese art forms and oriental garden design.
Nomads brought central Asian ideas and oriental garden design style in Islamic art and landscaping design. Popular Islamic elements, – mosaic tile designs, pottery, Arabic motifs, made of natural fibers rugs and colorful cushions, are used for decorating outdoor rooms and creating garden design in Moresque style today.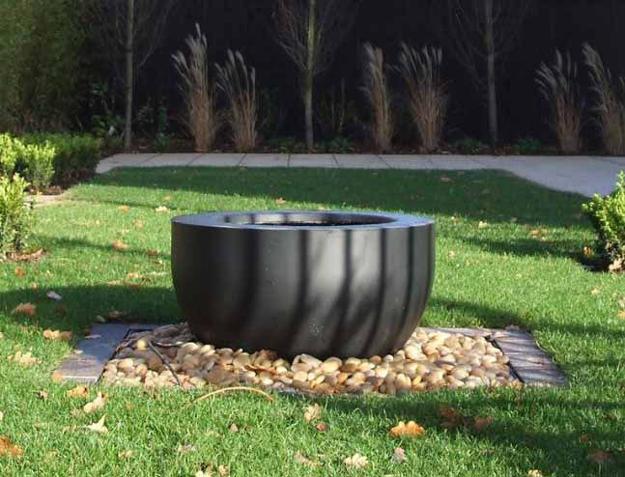 Glazed ceramic, mosaic tile designs, carved wood items and stone ceramics are great ideas for yard landscaping and garden design in Hispano-Moresque style. Arabesques are another unique element that give character and depth to the Hispano-Moresque style. Arabesque designs are a geometric representation of plants, flowers and animals which inspire unique decorations for enhancing the aesthetic appeal of all surfaces in Moorish style, and look especially beautiful in gardens.
Rock garden design tips and beautiful landscaping ideas
Garden design ideas in Moresque style allow to create beautiful outdoor living spaces that look like fairy tale gardens. Gorgeous flower beds with fragrant plants, glazed pottery decor and bright color combinations create amazing landscaping design for a Princess or a Sultan.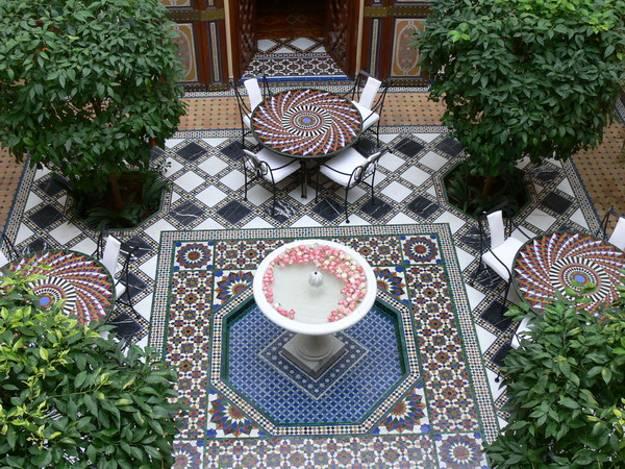 In the art of modern landscape design, there are two styles, which are called Moorish or Hispano-Moresque and Muslim. These two completely different styles have a number of similarities and both create amazing Middle Eastern and Mediterranean gardens.
Beautiful Japanese garden design, landscaping ideas for small spaces
21 garden design ideas, small ponds turning backyards into tranquil retreats
Muslim style landscape design goes back to the mid-18th century. A pond is a centerpiece of landscaping in Muslim style. Inspired by original small oasis in deserts, Muslim gardens are designed around ponds with plants, flowers, stones or tiles. Intricate decoration patterns add charming touches to these beautiful gardens.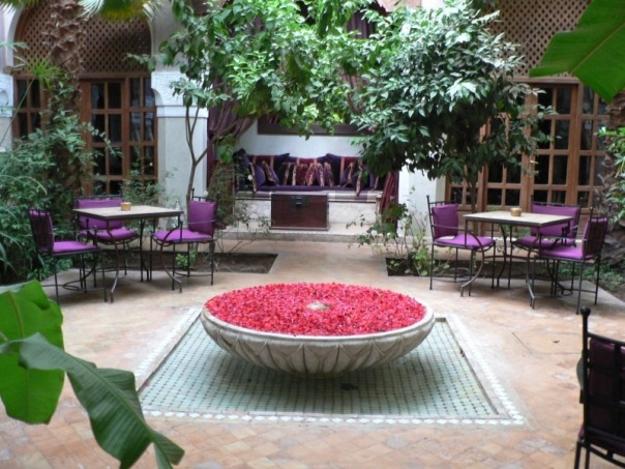 Original Moorish landscaping ideas can be seen in Spain. Arabs contributed to creation of landscape design in Moorish style. Water features vary in in Moresque style gardens. Streams, ponds and fountains that feature straight lines and simple shapes decorate these gardens.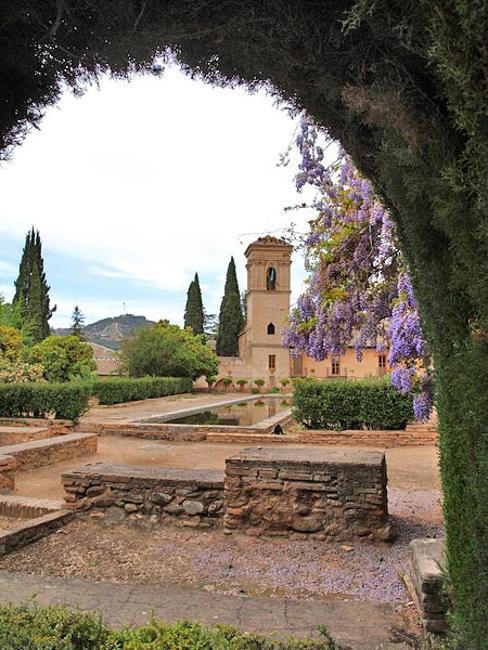 Modern landscaping ideas in Moresque style combines these two styles with Arab motifs to achieve very unique, interesting and beautiful landscape design. Relaxing atmosphere, pleasant aroma, tranquility and privacy, created with bushes, tall trees or a high fence, are very important elements of landscape design in Moresque style.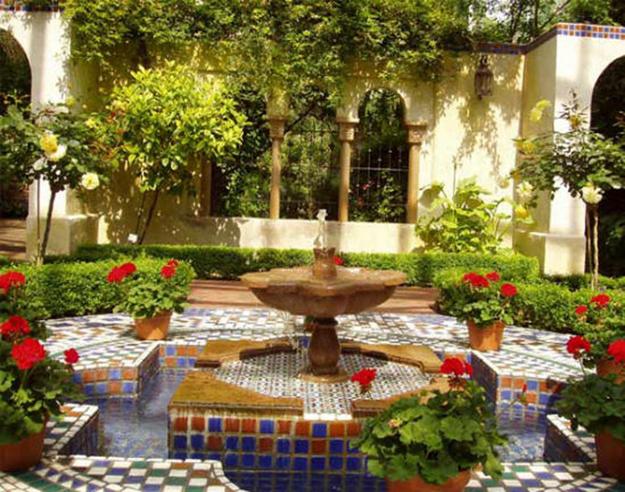 Trees and shrubs are allowed to grow naturally, giving depth and forming attractive views of the natural garden design. Fruit trees, beautiful flowers and edible herbs emphasize the Middle Eastern style of garden design.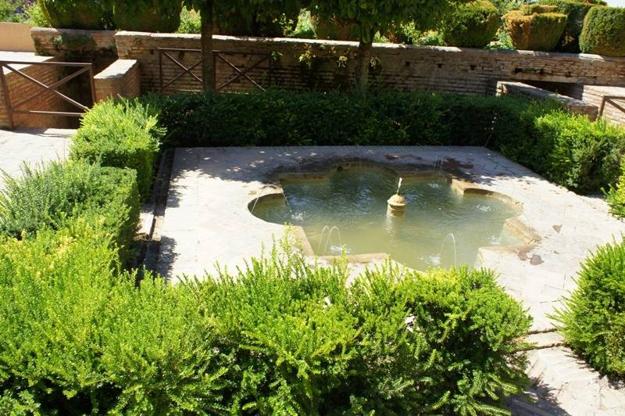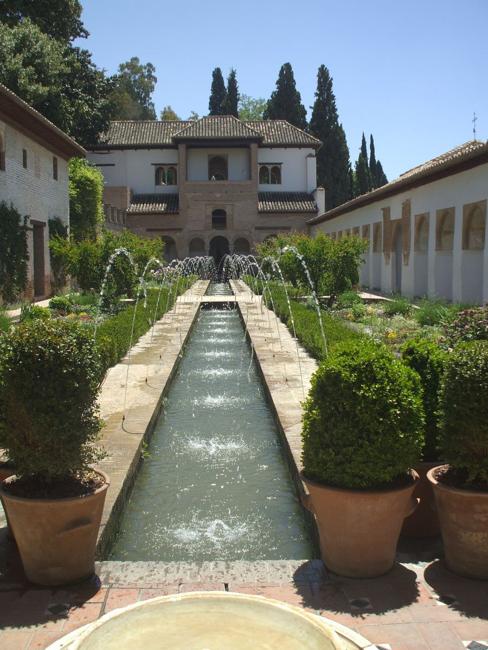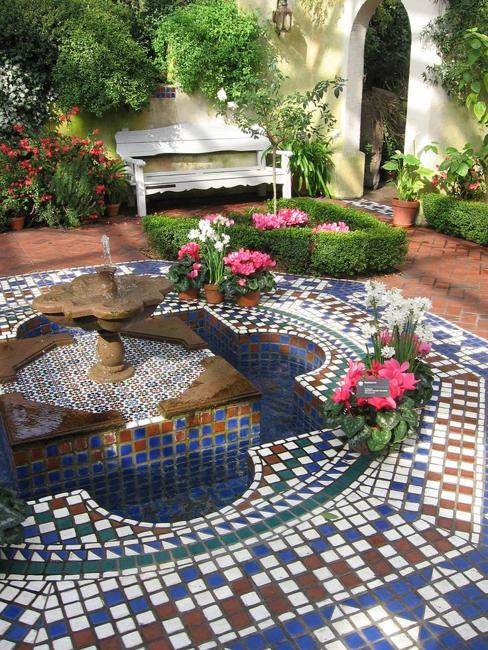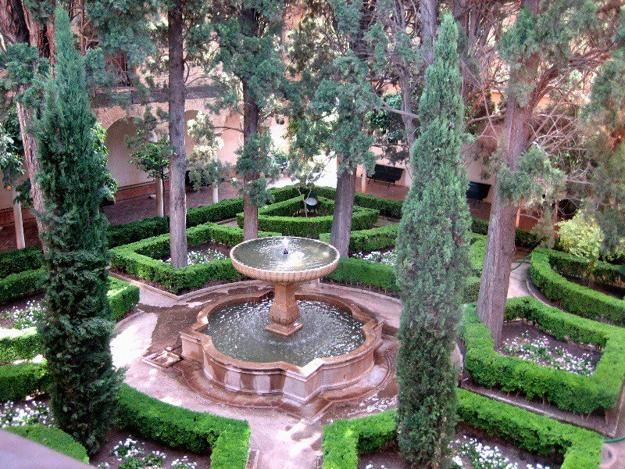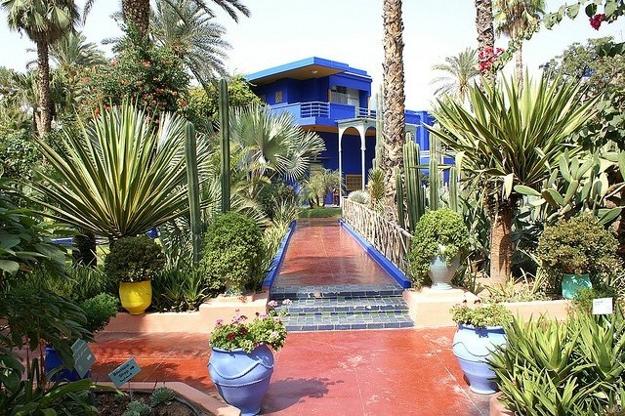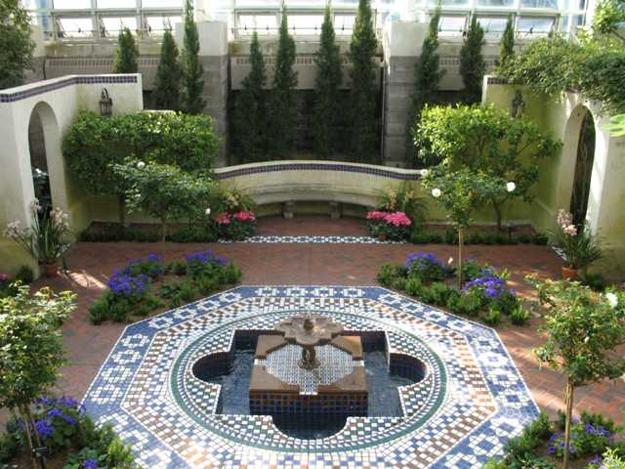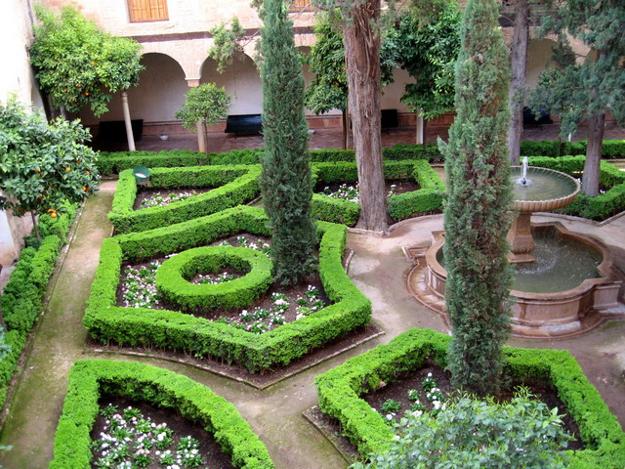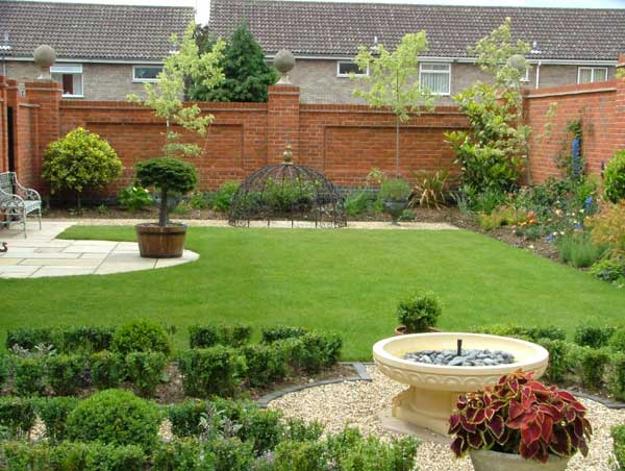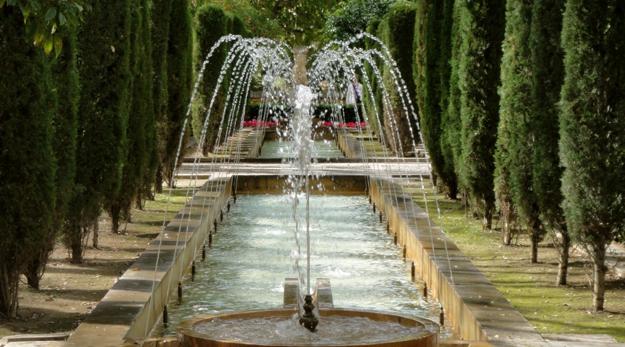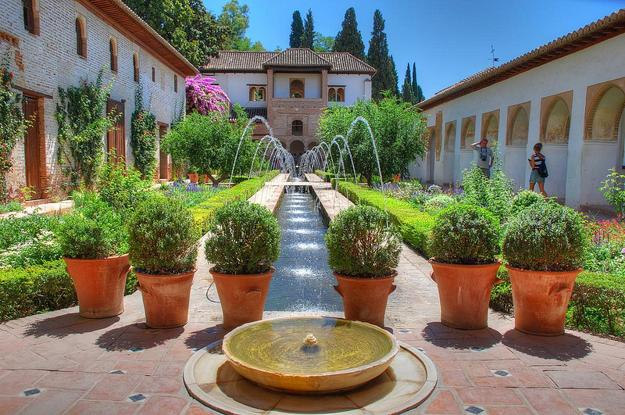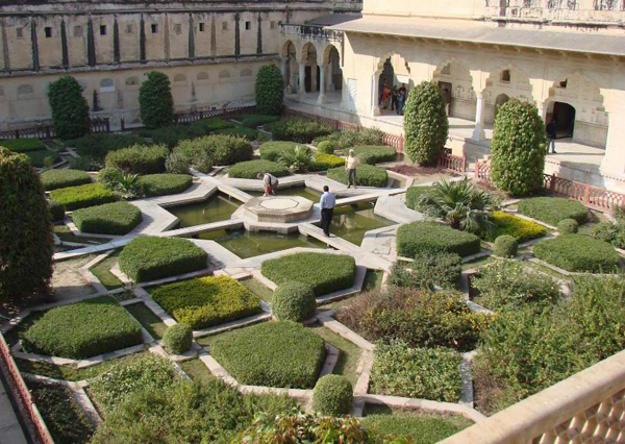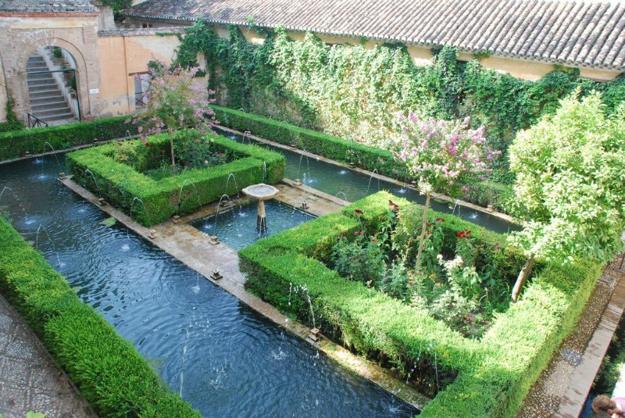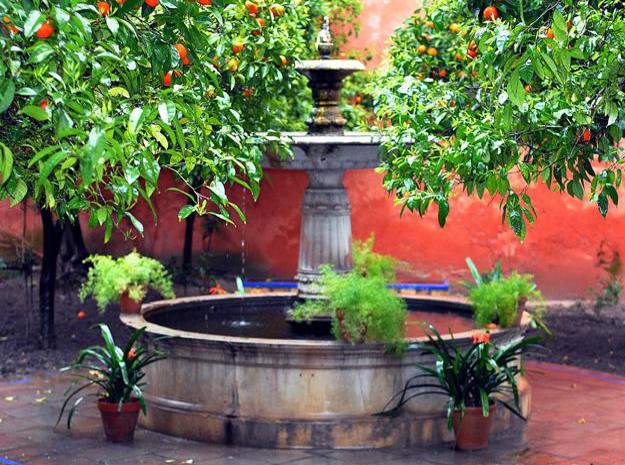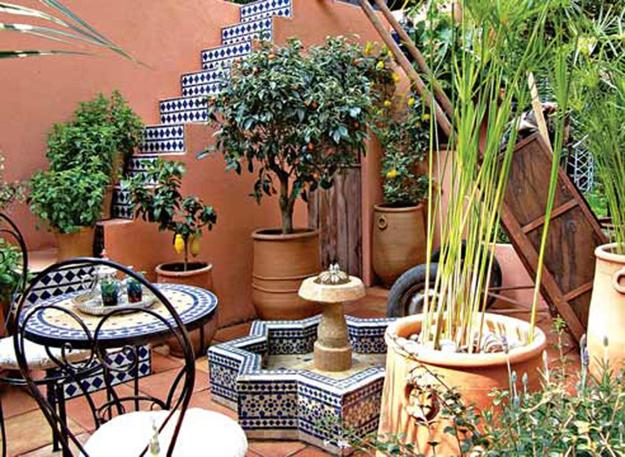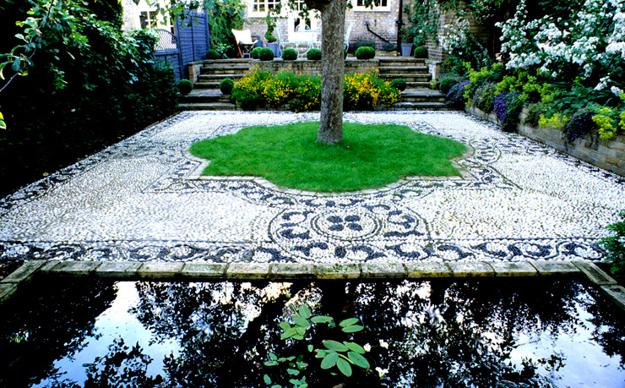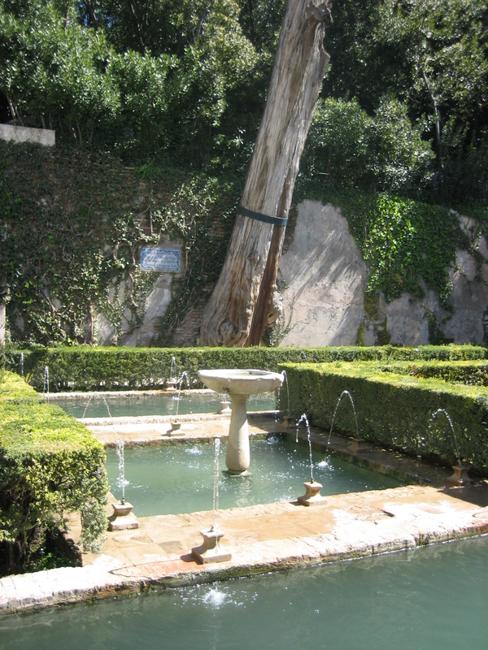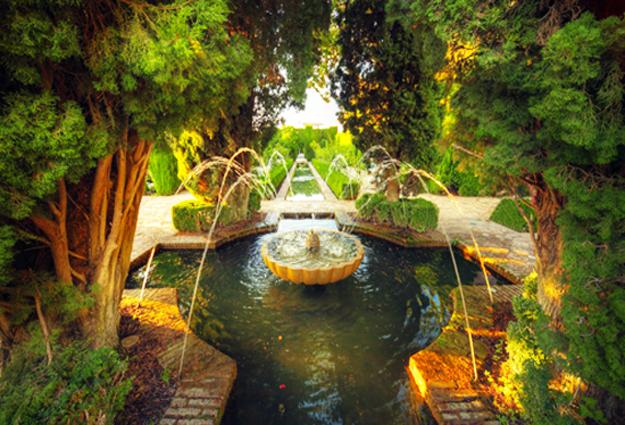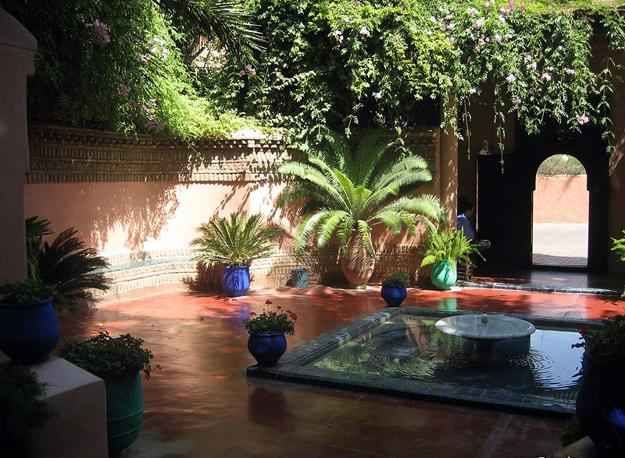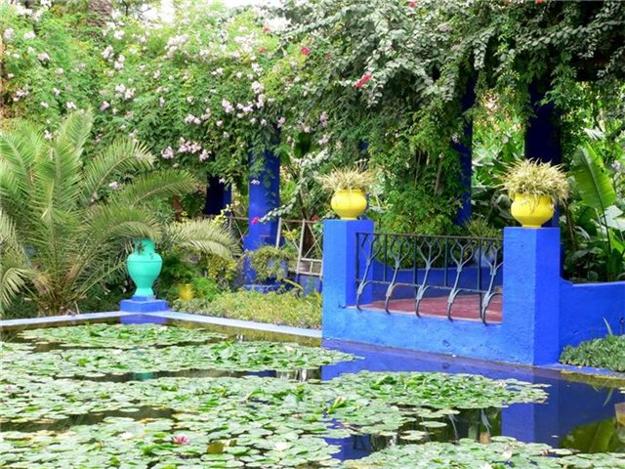 Colorful handmade birdhouse designs look beautiful on green branches and garden posts. Creative painting ideas turn wooden birdhouses into bright yard...
and enjoy free articles sent to your inbox