Beautiful Japanese Garden Design, Landscaping Ideas for Small Spaces

Decorating Ideas

Outdoor Living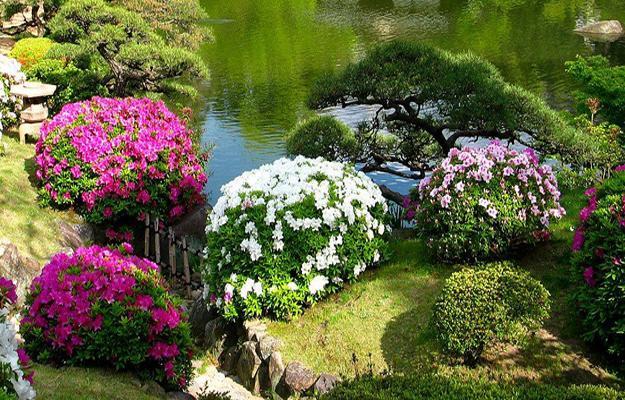 japanese garden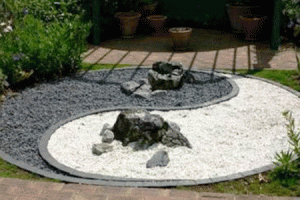 Japanese garden design recreate the natural landscapes in small spaces creating gorgeous reflections of the natural surroundings. All elements of oriental garden design are interconnected blending function and aesthetic appeal in harmony and balance.
Beautiful Japanese garden design ideas give great inspirations to Feng Shui homes and yard landscaping ideas, adding peaceful small spaces where you can relax and rejuvenate. A few oriental garden design tips will help integrate the most important concepts into your backyard designs and create beautiful and tranquil outdoor living spaces to enjoy every season.
The garden design should be right for the location, harmoniously integrating natural features into beautiful yard landscaping ideas in Japanese style. Your garden design starts from having nothing. Then you add Japanese garden rocks, trees and shrubs. Uniqueness and matured beauty add charm and character to oriental garden design.
Japanese rock gardens, landscaping ideas, oriental garden
11 Feng Shui garden design tips and backyard landscaping ideas
Japanese garden design ideas and tips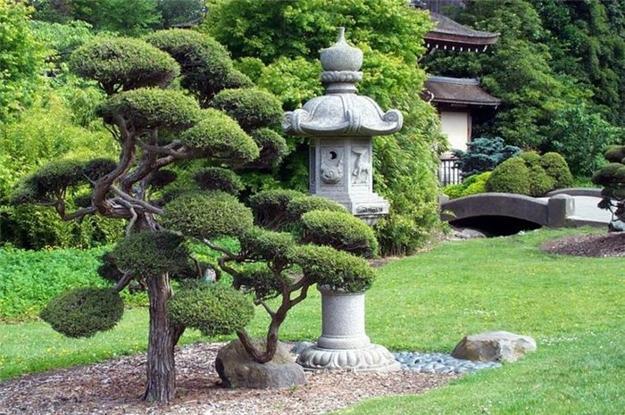 Japanese garden designs is a gorgeous combination of thick green moss, miniature trees, rocks, sand and water features, Japanese stone lanterns, Tsukubai water fountains placed in harmony to add graceful elegance to yard landscaping. The peaceful atmosphere of an oriental garden which celebrates your personality and connects you to the nature is the most import thing to achieve.
Basic oriental garden design styles
There are three basic Japanese garden design styles that differ by setting and purpose. Hill and Pond oriental garden design style is classy and traditional. These garden designs are inspired by Chinese gardens. A pond or a space, that symbolizes a pond and is filled with raked gravel, and a hill represent mountains and lakes. Flat garden designs include open flat spaces in front of temples and places for ceremonies. This formal style represents a seashore area and is frequently used in courtyards. Tea Garden designs are functional and informal, blending an aesthetic appeal of rustic style into beautiful and elegant spaces with gates and ponds.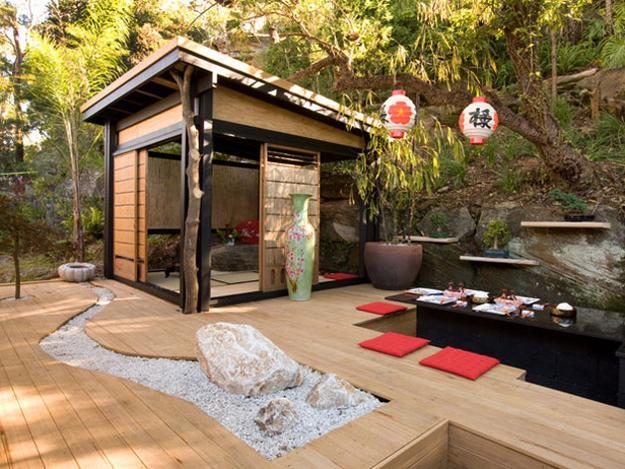 Elements of Japanese garden design
Rocks in Japanese garden design are the main elements. The stones placement creates balance and Feng Shui outdoor spaces with harmony and beauty. The basic stones are the tall upright stone, the low upright stone, the curved stone, the reclining stone, and the horizontal stone. Two almost identical stones can be set together as male and female, but the use of them in threes, fives, and sevens is more frequent. Stones can be placed as sculptures, set against a background in a two-dimensional way, or used as stepping stones or a bridge.
Miniature Japanese garden design to Feng Shui homes and yard landscaping ideas
Rocks in Japanese gardens, building a rock garden, backyard designs
When used as stepping stones they should be between one and three inches above the soil, yet solid underfoot. They can be put in straight lines, offset for left foot, right foot or set in sets of twos, threes, fours, or fives. The pathway stands for the passage through life, and even particular stones by the path may have meaning. A much wider stone placed across the path tells us to put two feet here, stopping to enjoy the view. There are numerous stones for specific places that give character to unique, meaningful and mysterious Japanese garden design.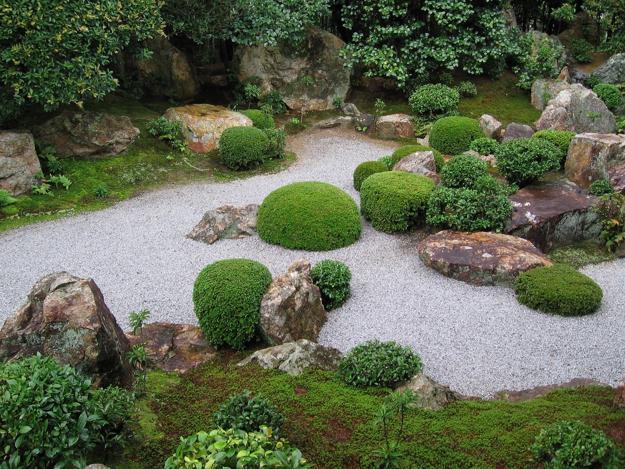 Water features play an important part in Japanese garden design. Water can be represented with a raked gravel or sand area instead of water. A rushing stream can be represented by placing flat river pebbles closely together. The flow of water, its sounds and looks, brings to mind the continual passage of time. Bridges crossing the water streams are beautiful landscaping ideas that complement philosophical Japanese garden designs. Bridges denote a journey, just as pathways do. Bridges are the symbolic pass from one world into another, a constant theme in Japanese art and garden design.
Tsukubai water fountains, Japanese garden design ideas
Creating beautiful backyard landscaping inspired by oriental garden design
Japanese garden plants and flowers
Rocks in Japanese garden represent what remains unchanged, while trees, shrubs and perennial flowers represent the passing of seasons. A few native plants are present in Japanese gardens. Pines, cherries and bamboo are symbols of oriental garden design, but the use native plants of your locality give unique character to your garden design and yard landscaping ideas, inspired by traditional Japanese garden style.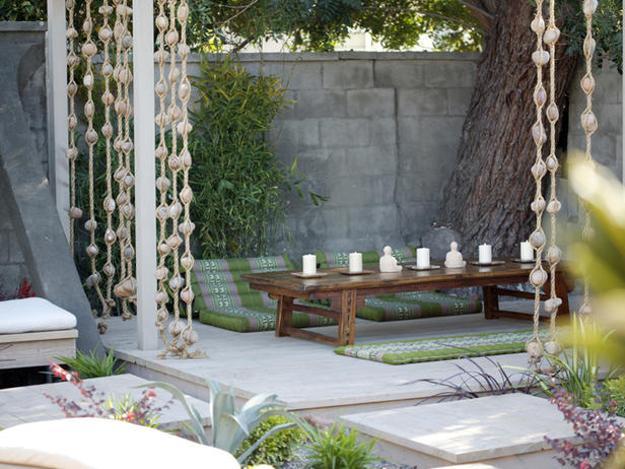 Japanese garden decorations
Stone lanterns are not important elements of Japanese garden design. Lanterns, stupas, and basins are just landscaping ideas to compliment an oriental garden design and add points of visual interest to small spaces. A water fountain and an art piece can be added to an oriental garden. Framing it with the stones, plants and flowers creates a very special centerpiece that improves existing Japanese garden design.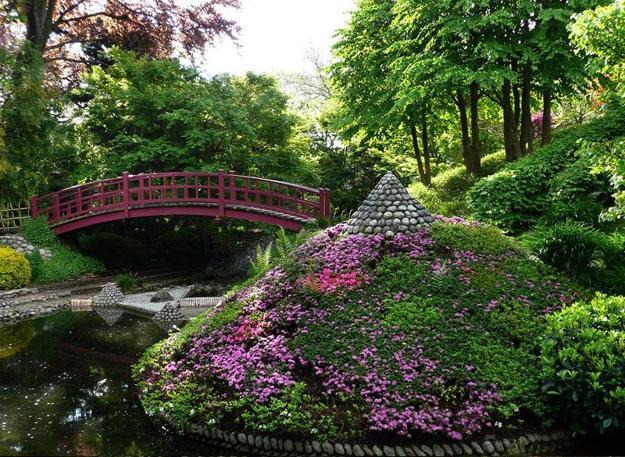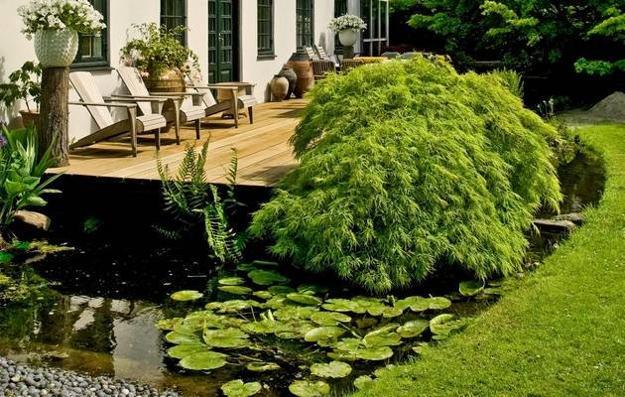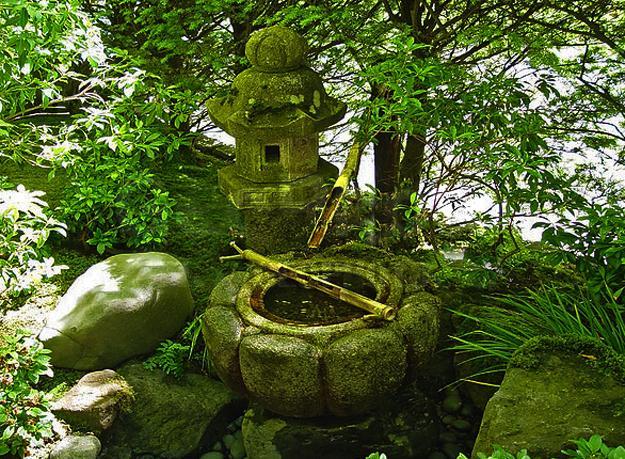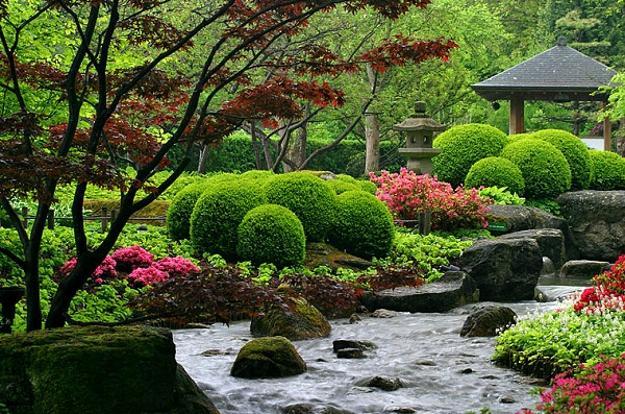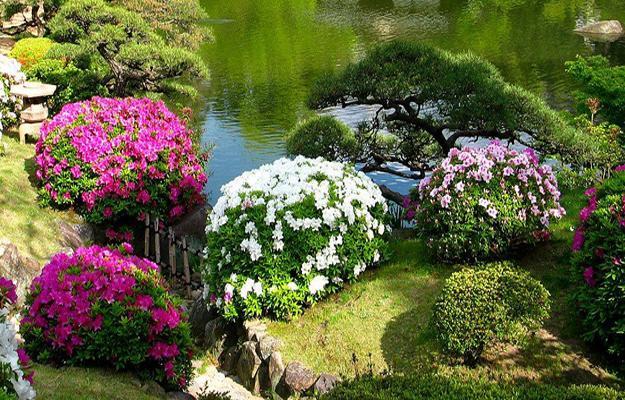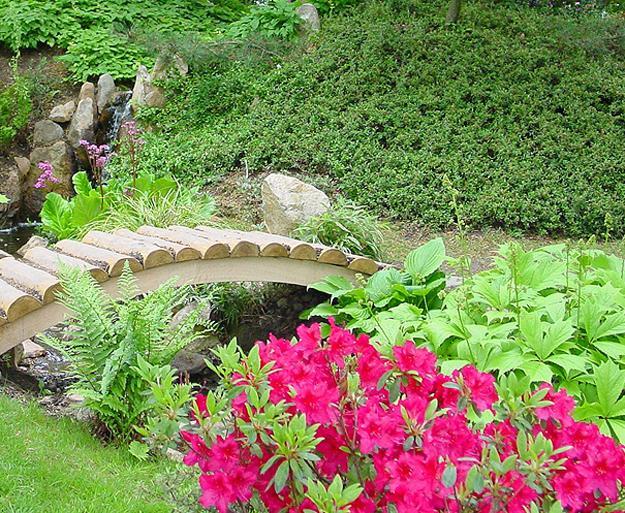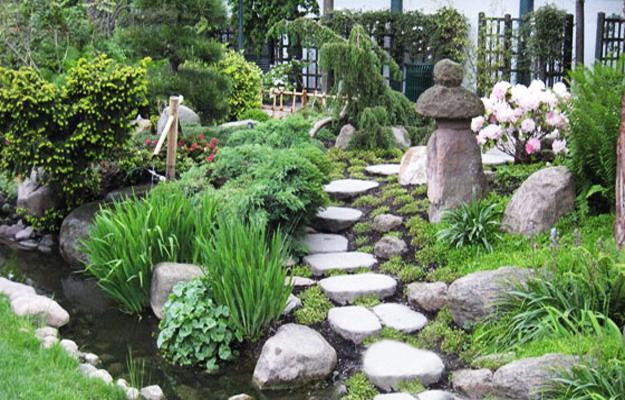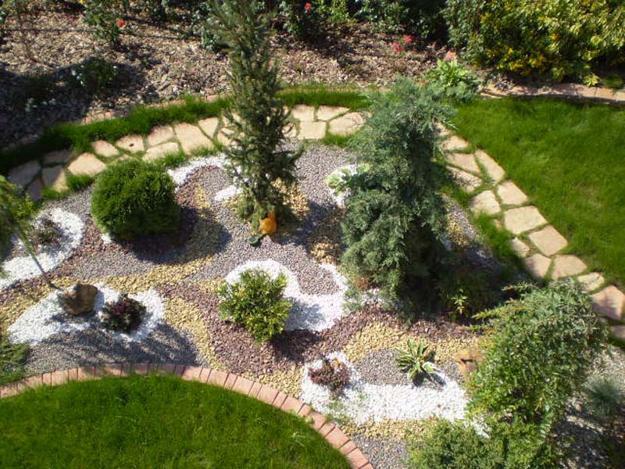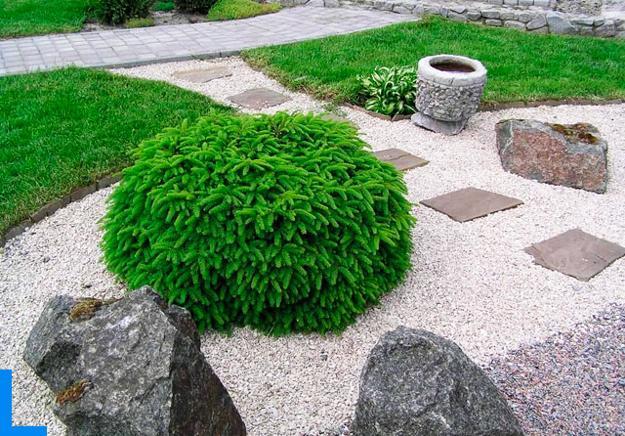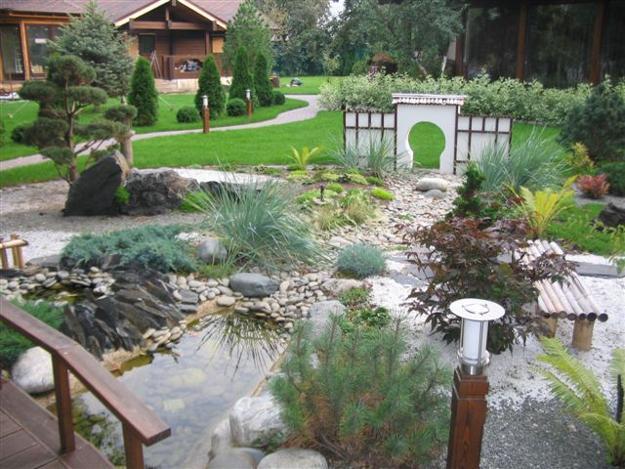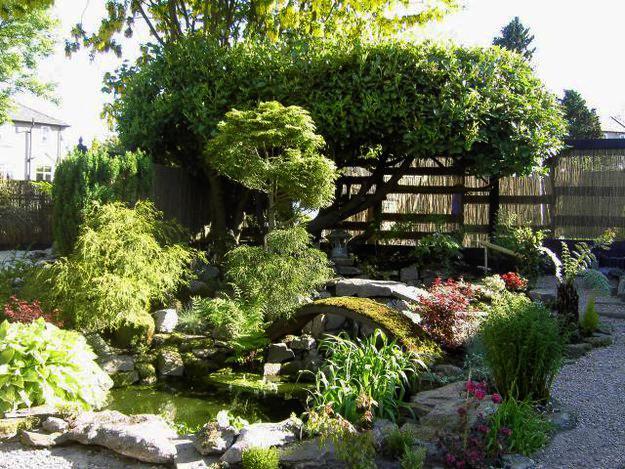 More from backyard designs

Outdoor rooms with fireplaces are a beautiful trend in creating comfortable outdoor living spaces that stretch home interiors, make houses feel...
and enjoy free articles sent to your inbox