20 Living Room Furniture Placement Ideas, 100 Modern Living Room Designs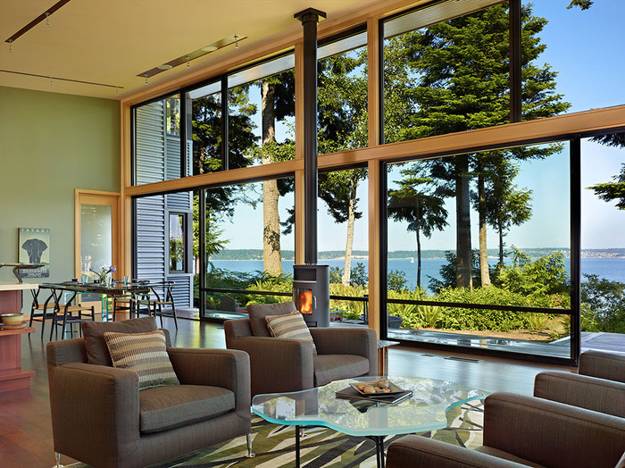 furniture placement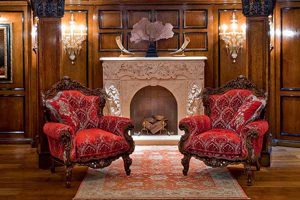 Modern living rooms that feel welcoming and inviting benefit house designs and people living in these houses. Functional and modern living room designs can be created by good furniture placement that is practical and attractive. Lushome collection includes many beautiful, large and small living room designs that give great inspirations for living room furniture placement, interior decorating and home staging.
Comfortable living room furniture placement improve modern interior design, emphasize architectural features and define interior decorating ideas that reflect owners lifestyle. Modern living room designs look attractive and pleasant when your family and friends feel comfortable there. Spacious and small living room designs incorporate similar furniture placement ideas, adding comfort to beautiful interior decorating or home staging, and enhancing interior design.
A panoramic window, living room fireplace or unique furniture piece can define a focal point for modern living room design, interior decorating, home staging and living room furniture placement. Comfortable furniture arrangement around the foal point help organize interiors and create beautiful living room designs.
Cozy living room designs with fireplaces, sunken and raised floors
22 living room furniture placement ideas creating functional and modern home interiors
Living room furniture placement ideas
You have to start with the largest piece of living room furniture. A sofa needs to be placed first, providing a nice view of the selected focal point for interior decorating. All other seating furniture items can be arranged to support the focal point and make modern living room design look comfortable and visually balanced.
Comfortable living room furniture placements, clear view of the focal point and no obstacles between items in the seating area create attractive, functional and modern living room designs.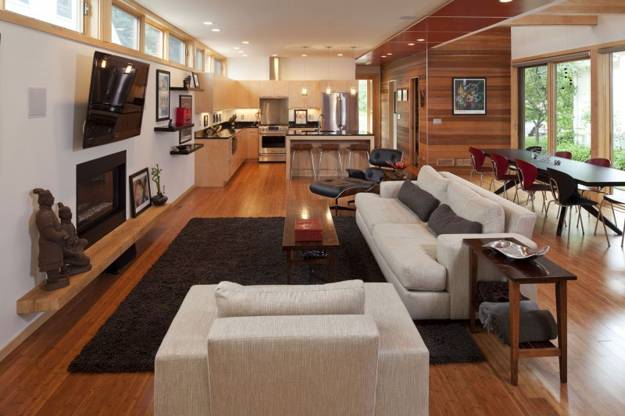 Room furniture placement in such a way can transform interior design quickly and gives living rooms a new, modern and friendly look. Practical and comfortable modern living room furniture, lots of natural light and good organization are great ideas for creating spacious, stylish and welcoming living rooms.
 3 modern living room design ideas and inspiring spring decorating
20 modern living room designs, interior decorating and redesign ideas
A large carpet is a useful decor accessory for living rooms. A carpet can unite all living room furniture pieces and add a cozy look to furniture placement.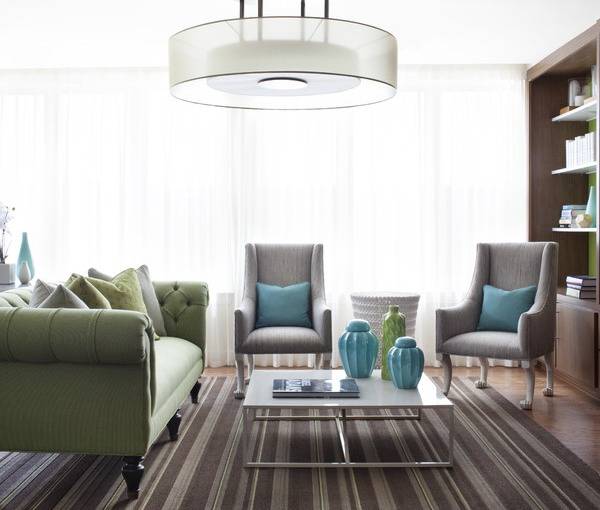 Shelving units, artworks and picture galleries on the walls provide nice backgrounds for a large sofa, adding unique character to modern living room design and interior decorating. Small room dividers with shelves are stylish contemporary furniture pieces that help to separate living room, kitchen and dining room zones and improve interior design, home staging and decorating also.
20 beautiful living room designs and ideas for interior redesign
22 open plan living room designs and ideas for modern interior decorating
Lighting is an important part of comfortable, functional and modern living room designs. Room furniture placement depends on lighting design of the room. Living room furniture needs to be coupled with a lighting fixture. Floor lamps, ceiling lights and table lamps create brighter, modern attractive and elegant interior design and decorating.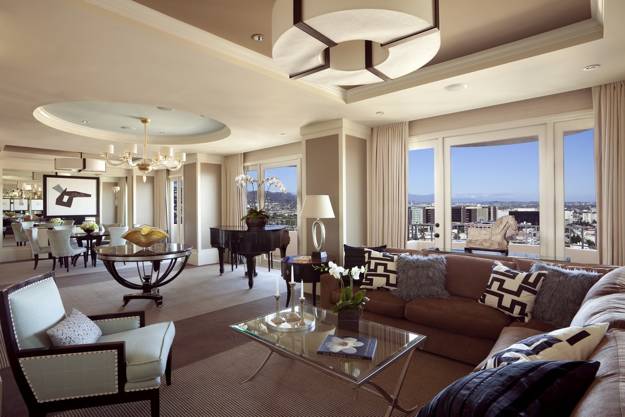 Room furniture placements ideas for small living room design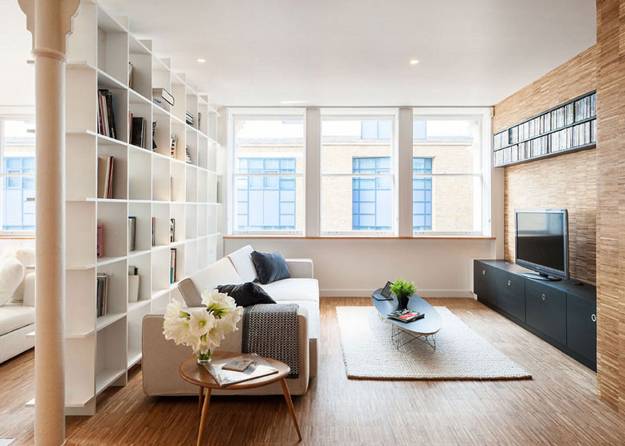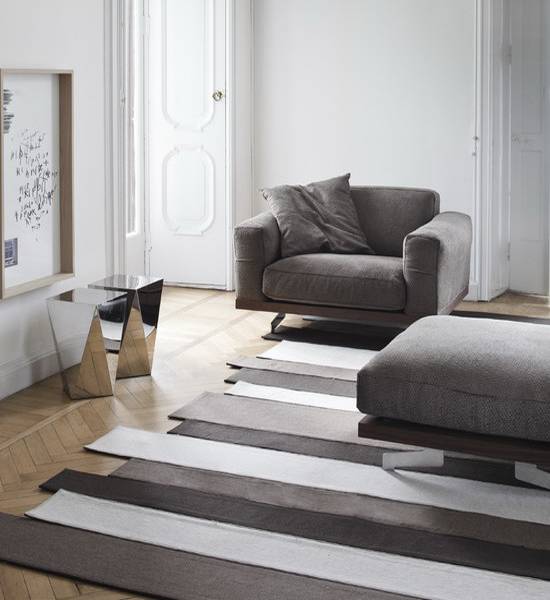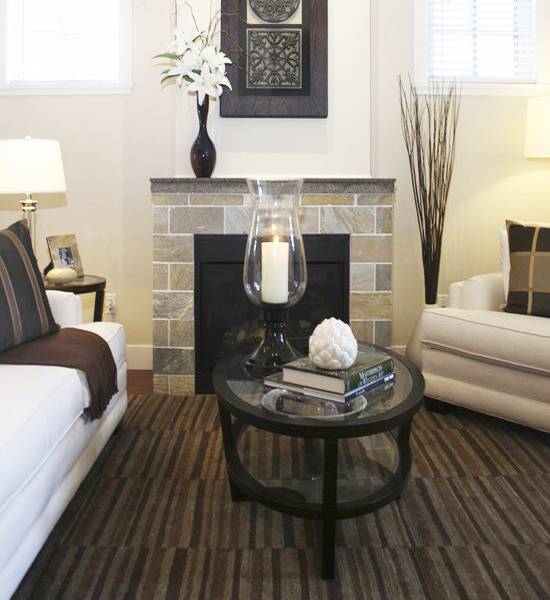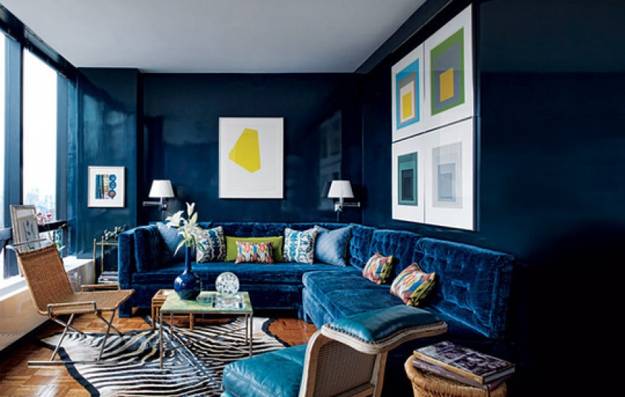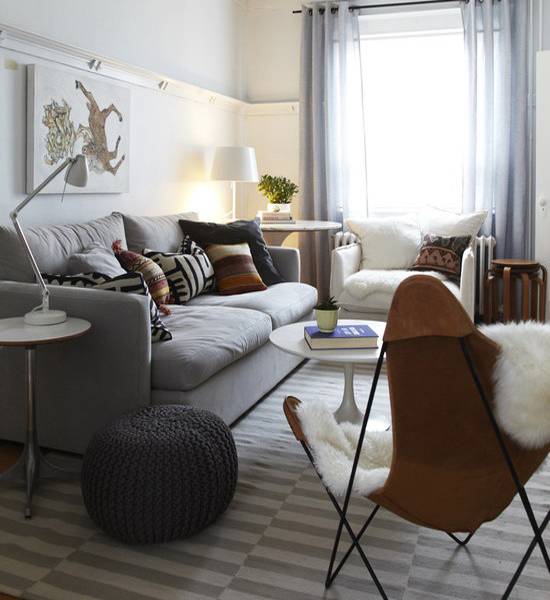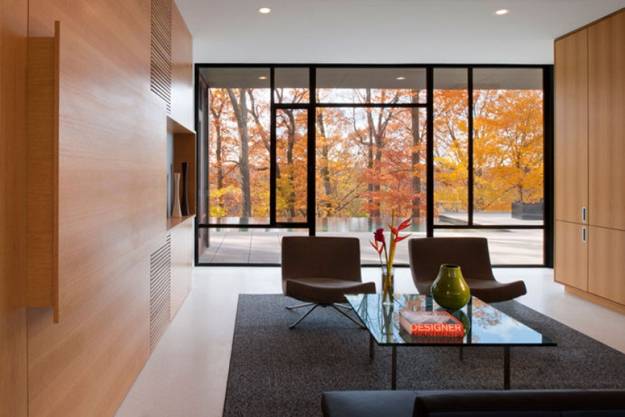 Furniture placement ideas for large living rooms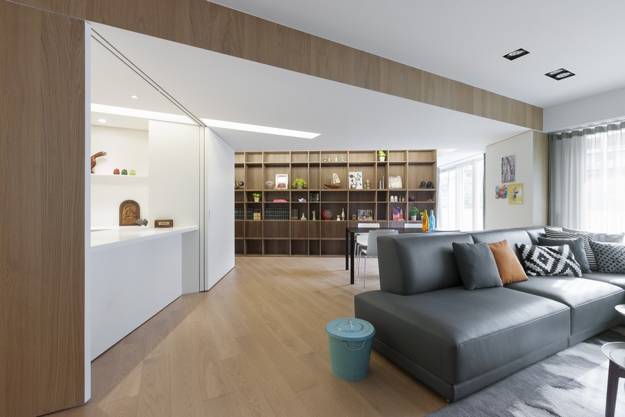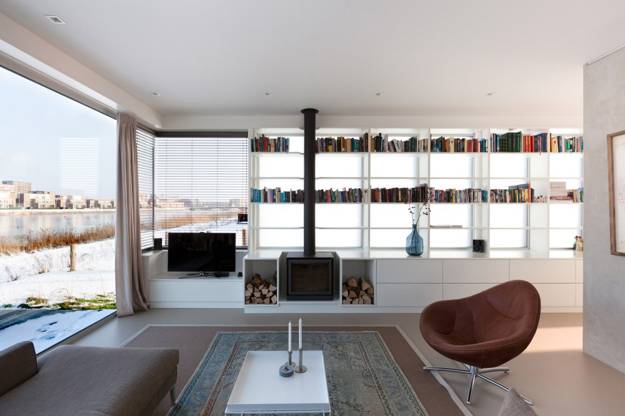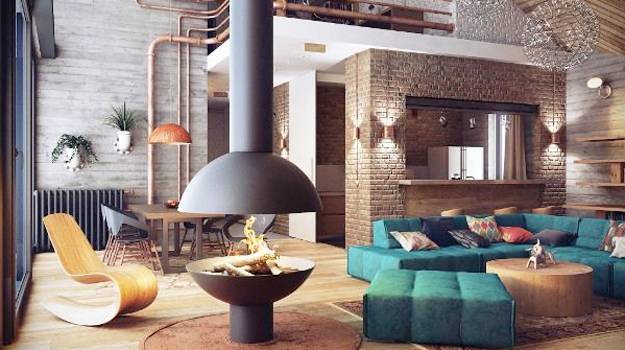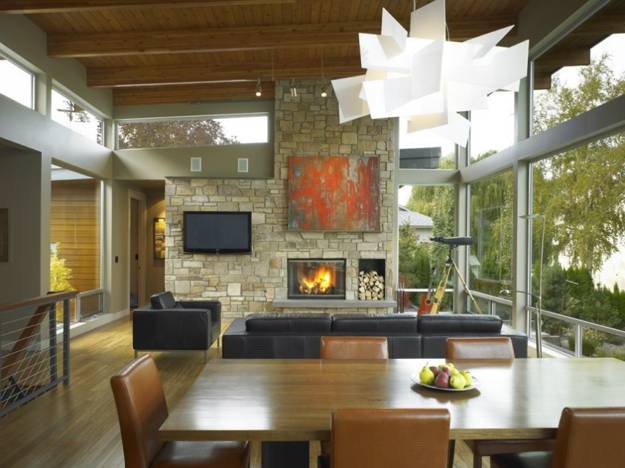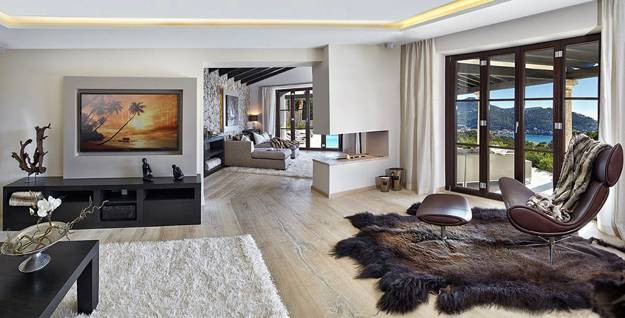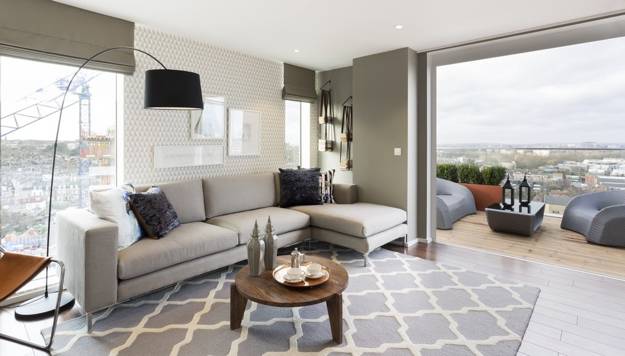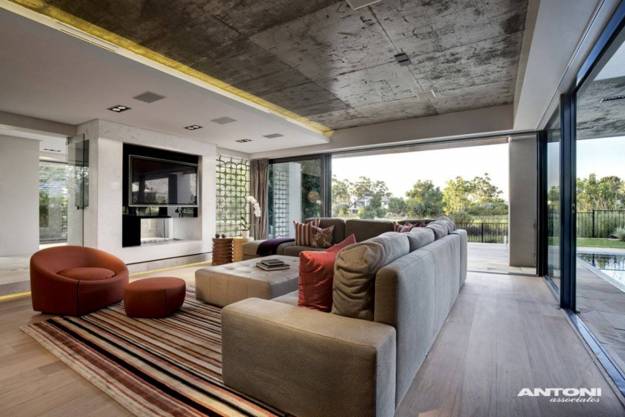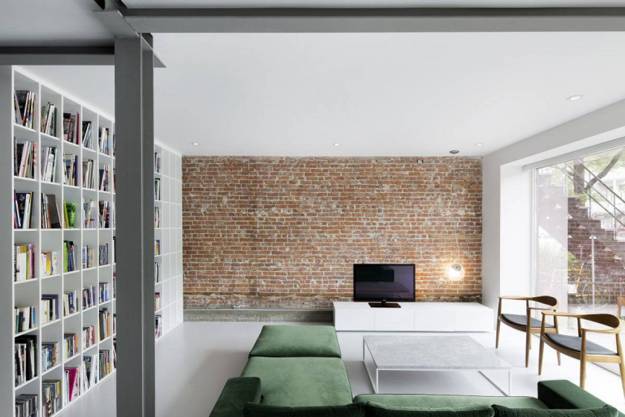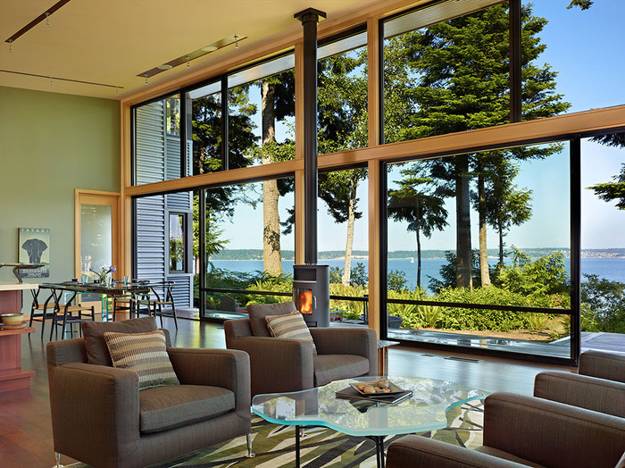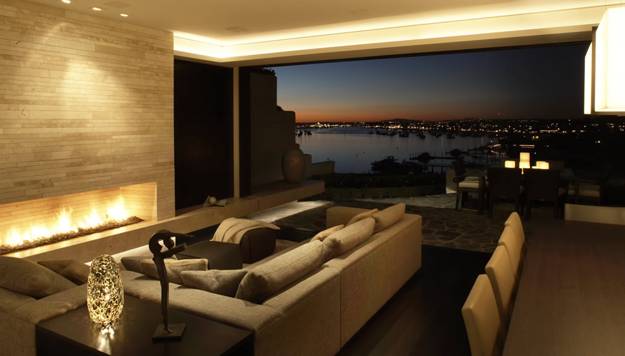 More from home staging tips

Modern interior design trends come and go, and it is impossible to change your home interiors fast enough following them. To...
and enjoy free articles sent to your inbox