3 Modern Living Room Designs in Fresh Green Color Inspired by Spring Decorating
---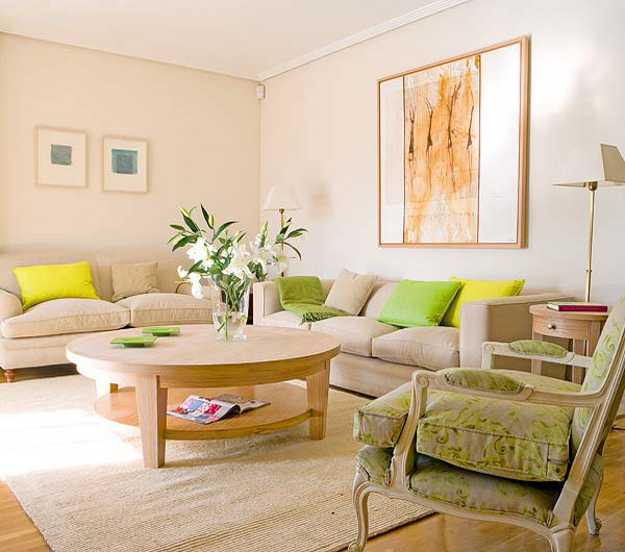 Spring decorating with light yellow and green color shades, modern living room design with bright yellow and green accessories
Modern living room designs in bright green color feel fresh and inspiring. Spring decorating brings beautiful interior color schemes including fresh green color shades. Combined with light home fabrics, complimenting yellow and blue accents, stylish red , pink or purple touches and natural light, green color schemes brighten up modern interior design welcoming the spring season and staging home interiors in style.
Juicy green color shades transform living room designs into new, attractive and inviting spaces, dramatically changed by bright spring decorating ideas and colorful accents. Home fabrics and textiles, decorative accessories and lighting are wonderful elements of modern living room designs that define the mood and are easy to change for a new season.
Window curtains and floor rugs, sofa throws and cushions, furniture covers and vases, wall artworks and chair upholstery fabrics, lamp shades and indoor plants pots are nice ways to refresh modern living room designs with bright green color, inspired by spring decorating. Little things make a big difference, adding beautiful details to interior design and coloring it for spring.
Spring decorating with yellow and green color scheme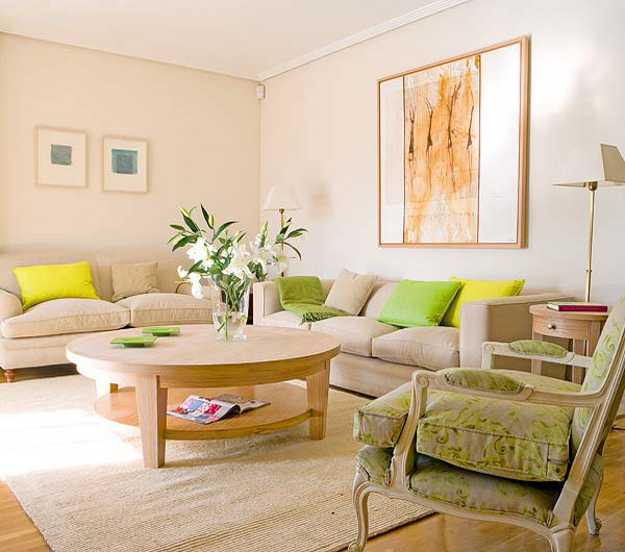 Home fabrics and decorative accessories in bright green color create an amazing effect, adding a splash of green color to living room designs and creating fresh feel with simple and bright details. Green leaves and decorative vases in green color, serving trays and pots for indoor plants, storage boxes and picture frames in bright green color are excellent for spring home decorating.
Modern living room designs with yellow-green furnishings look fantastic, youthful and optimistic. Interior decorating with green color creates relaxing and pleasant spaces, perfect for celebrating spring and new beginning. White decorating ideas and light neutral colors, combined with living room furniture, decor accessories and lighting in light yellow- green color shades appear harmonious, natural and rejuvenating.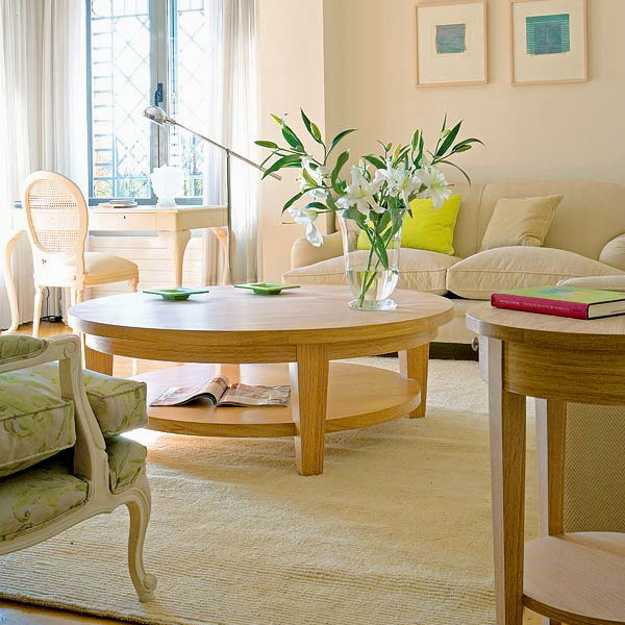 Yellow color shades add sunny mood and warmth to modern living room designs created with bright natural green and white decorating ideas, bringing balance and harmony into homes. A few analogous green color shades create a more discreet look, blending fabulous greens into interior colors.
7 yellow-green color schemes for spring decorating
Blue green color schemes for living room decorating
Modern living room designs look even more spectacular with accents in complimenting blue, turquoise and yellow color shades. Romantic pink, dynamic red and mysterious purple color shades bring rich color accents into green color schemes and create modern living room designs that appear fresh and elegant.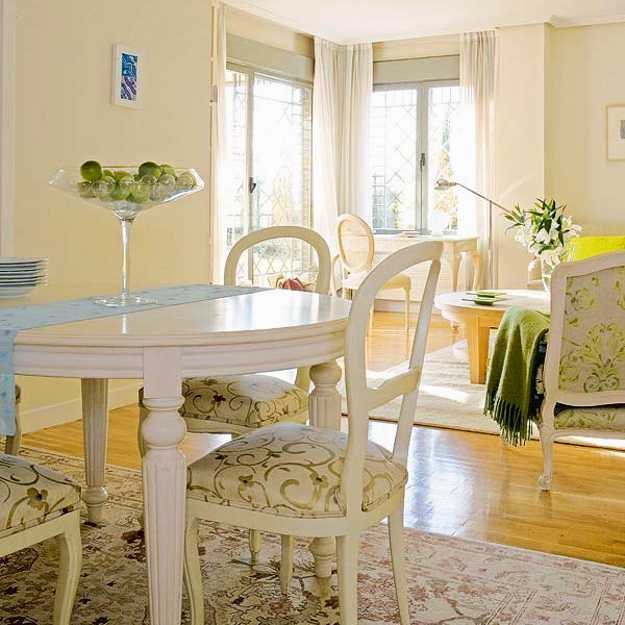 Here are two modern living rooms created with light green color. Check them out and find beautiful details, stylish and fresh green color schemes and unique interior decorating ideas to steel and turn your living room into a relaxing oasis with comfortable feel, spring-like atmosphere and fresh look, ideal for enjoying spring decorating.
Light yellow-green color scheme for modern living room design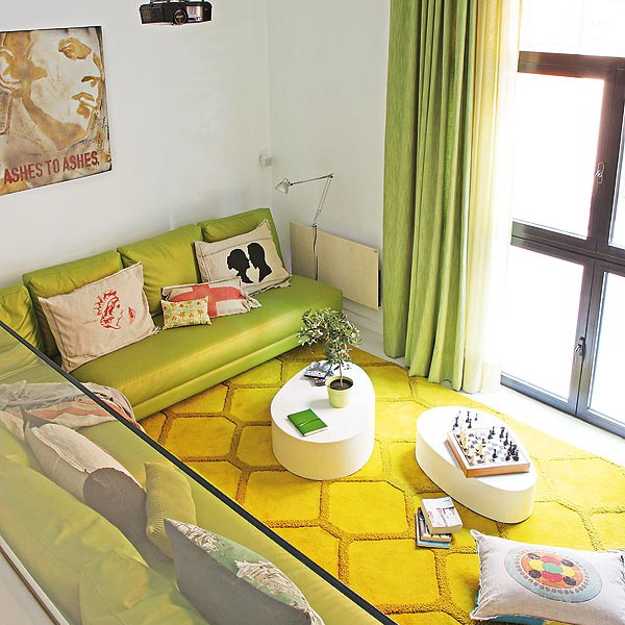 Light green living room design with furniture in neutral colors