20 Amazing Chocolate Gifts, Creative Food Decoration and Design Ideas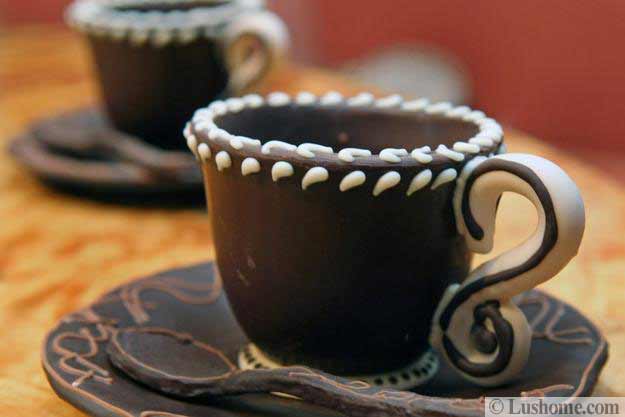 White and dark chocolate cup, saucer and spoon, creative food decoration ideas
DECORATING SMALL APARTMENTS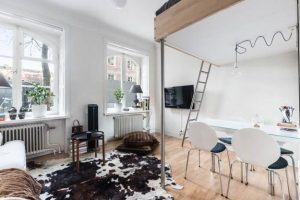 Chocolate gifts are universally attractive, romantic and delicious. Chocolate gifts that blend the refined product obtained from cocoa beans with creative food design ideas look and taste wonderful.  Lushome collection of unusual and unique chocolate gifts that demonstrate innovative food design give great inspirations for finding very special presents for your Valentines.
Chocolate is widely used in food design and food decoration. Sweet chocolate treats, unsweetened chocolate, white chocolate and dark chocolate designs make the best Valentines Day gifts, Christmas and Easter presents, Fathers Day gifts and Mothers Day presents.
Dark chocolate is the healthiest choice. Dark chocolate contains sugar, vanilla, cocoa butter, lecithin which is an emulsifier along with chocolate liquor. No milk solids are ever added in the dark chocolate. The darkness of dark chocolate depends upon the cocoa percentage in it which may vary from 30% to 70%. The dark chocolate color makes these sweet treats the perfect gifts for men.
Amazing chocolate gifts for men
Unusual chocolate treats, creative contemporary food design ideas
Unusual chocolate gifts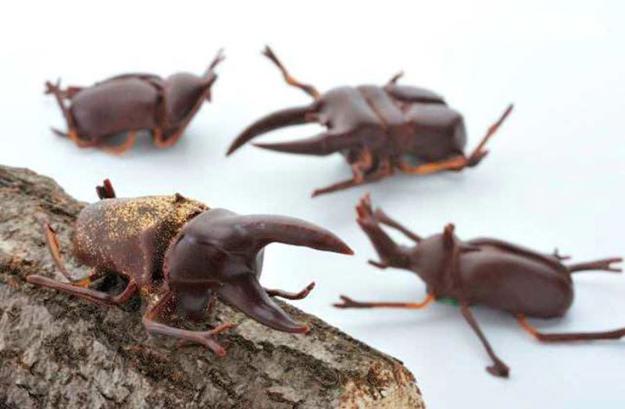 Sweet dark chocolate is fabulously dark. It makes chocolate designs look elegant and sophisticated. One of the most popular chocolate types is milk chocolate that contains just 10 – 12 percent of chocolate. Light color and a mild chocolate taste add sweetness and a playful look to milk chocolate designs.
White chocolate designs seduce by the taste of cocoa butter, mixed with mild chocolate flavor and vanilla. Soft yellow colors adds optimistic feel and exclusive look to white chocolate gifts and food design ideas that use white chocolate as food decoration.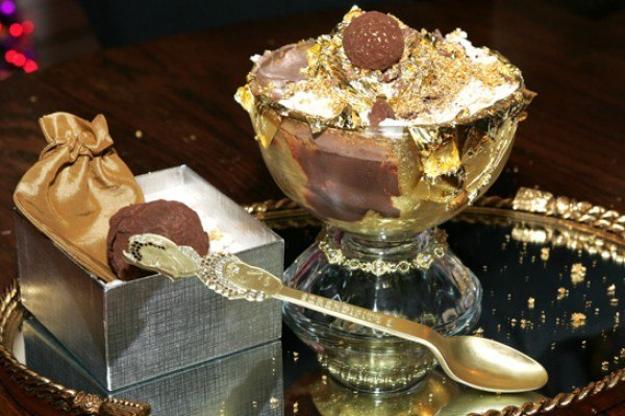 Couverture chocolates are used by confectioners and are rich in cocoa butter and cocoa liquor that makes these chocolate gifts more expensive. These chocolates are smooth and melt quickly, offering fabulous, chic and romantic gift ideas for birthdays, special occasions and all other holidays.
Edible decorations, handmade chocolate for table decoration
Chocolate flowers, edible decorations and unique gifts
Gianduja chocolates are made from the chocolate and the nut paste. These chocolate gifts are unique and delicious, sweet and amazing.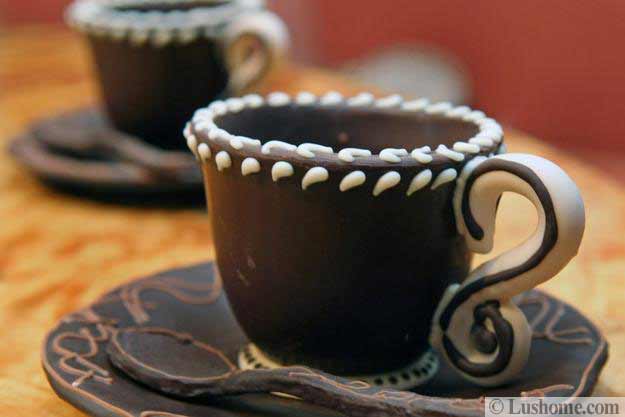 There are lots of chocolate types and food design ideas that create beautiful chocolate gifts. All types of chocolate designs are create to enjoy. They are versatile and suitable for all occasions and holidays. Creative food design ideas and food decoration techniques make chocolate gifts look very interesting, adding an amazing flavor to our life.
Delicious food design turns glasses into chocolate treats
Chocolate mustache, humorous, playful and unique food design ideas
Chocolate gifts that blend creative food design and food decoration ideas with the wonderful tastes are something very special that people love. Chocolate designs, truffles and white chocolate delights are great edible decorations and eco gifts that surprise and delight, bringing smiles and happiness into our life and creating unforgettable holiday celebration.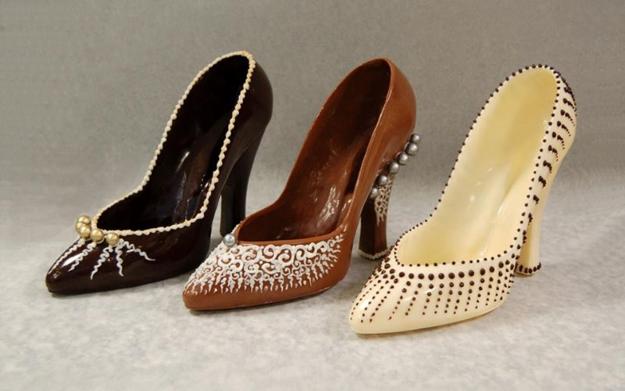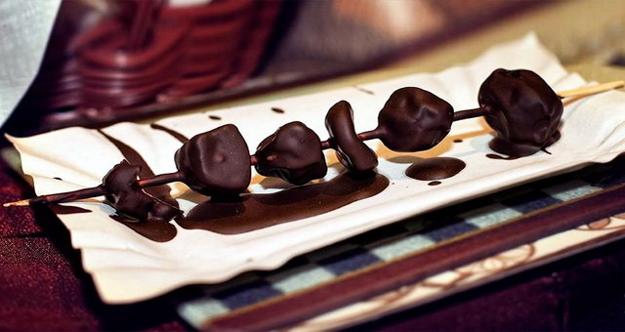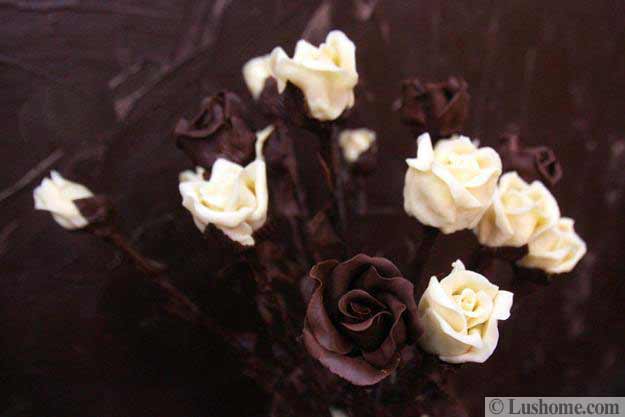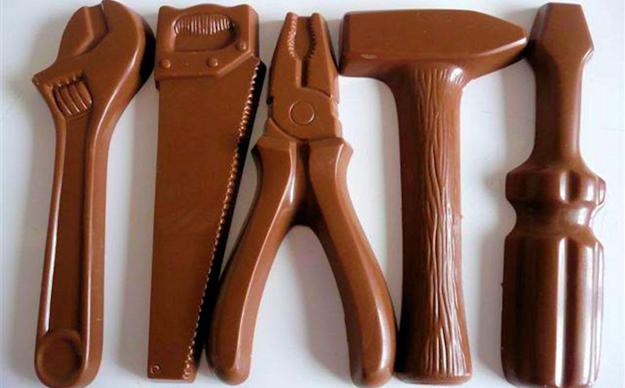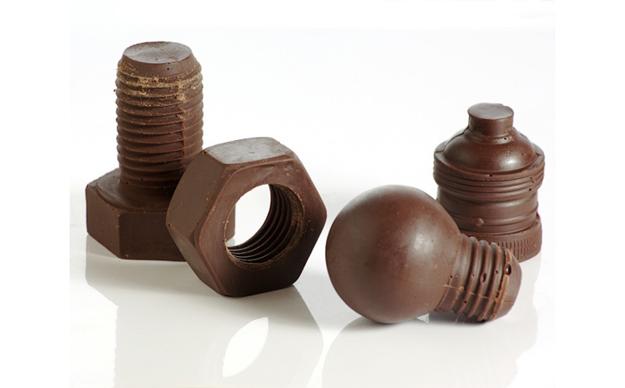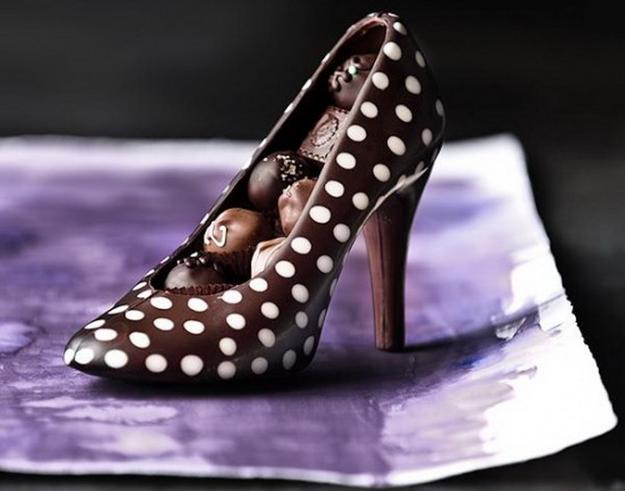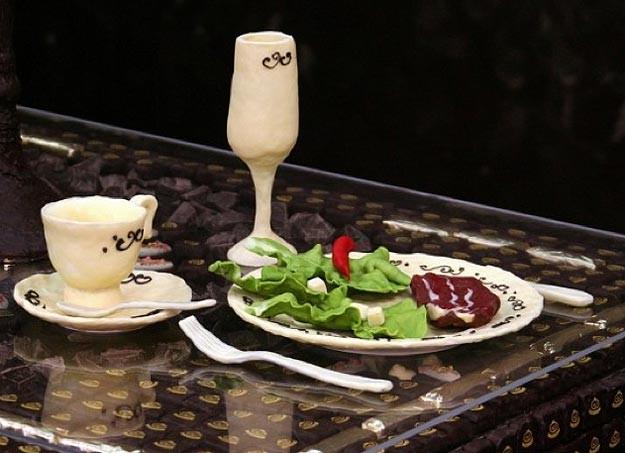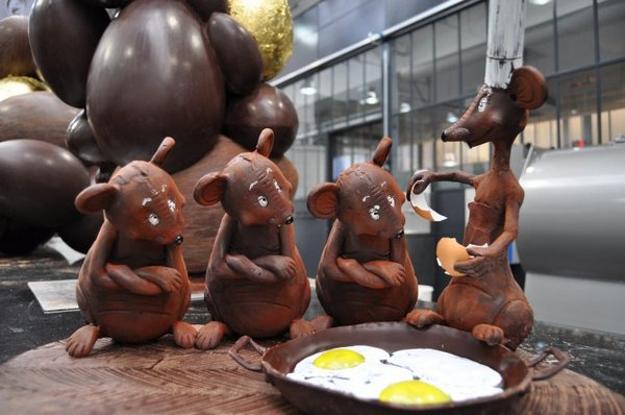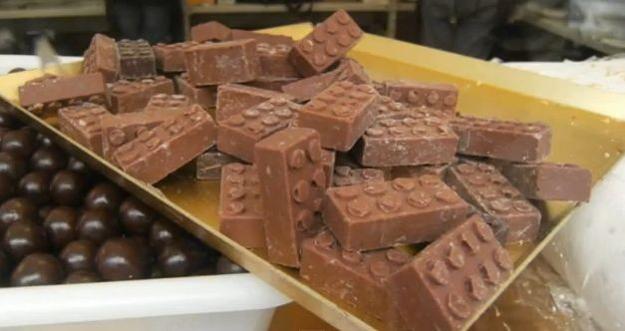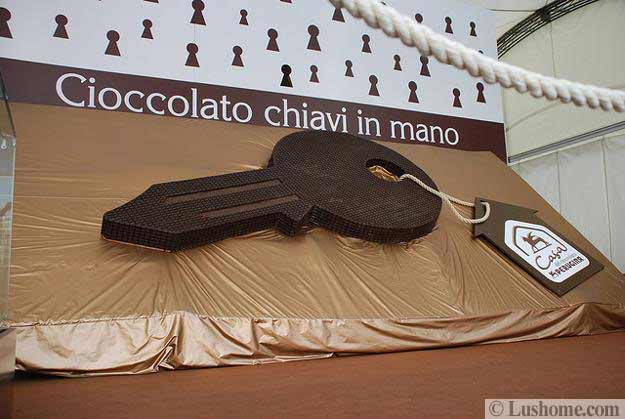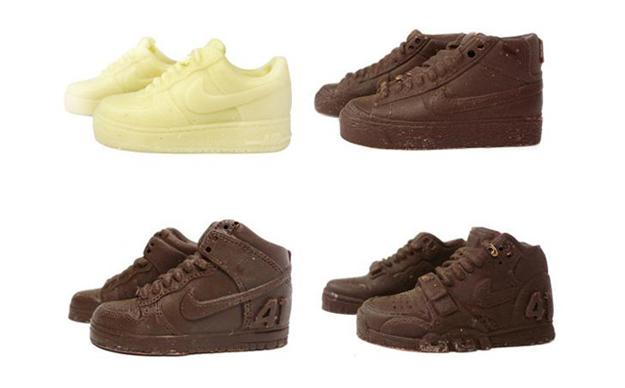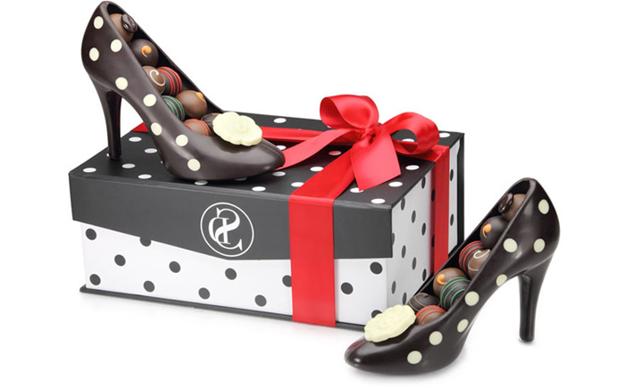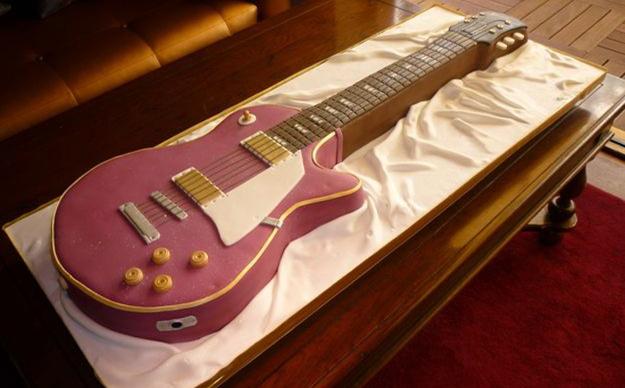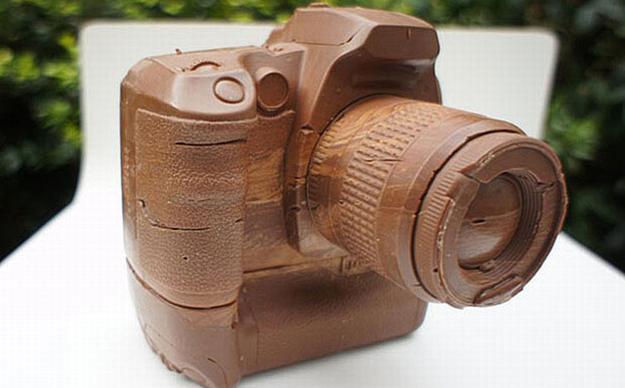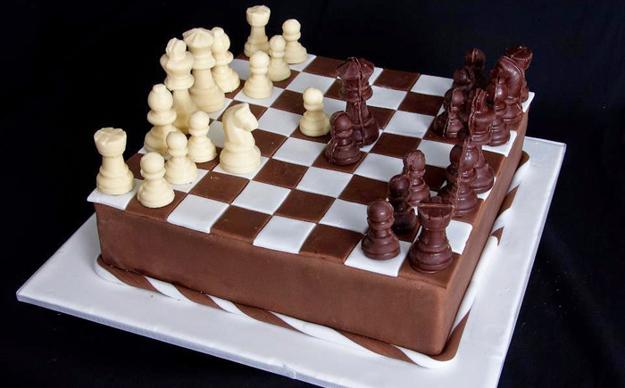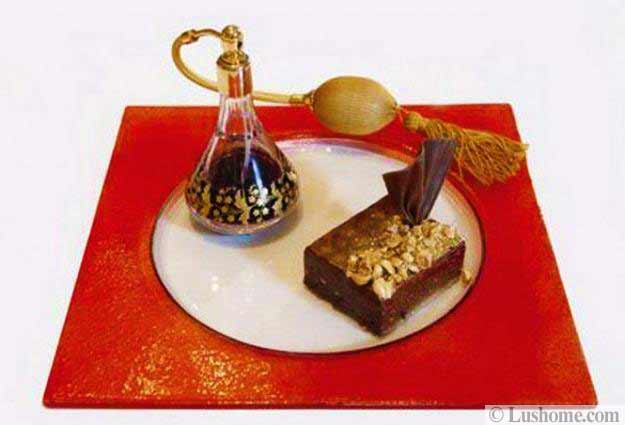 Handmade planters are unique home decorations that everyone loves. Handcrafted or hand painted containers make great eco gifts in any season....