15 Spring Garden Design Ideas, Flower Beds and Evergreen Plants

Decorating Ideas

Outdoor Living

Plants and Flowers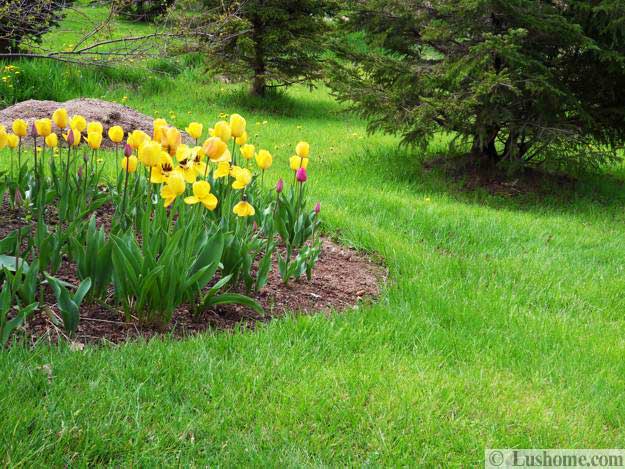 Yellow tulips, spring flowers, garden design ideas
plants for house and yard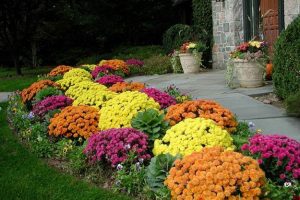 Spring garden design ideas need to combine evergreen plants with spring flowers to keep backyards look interesting in early spring. The season brings fragrant and colorful flowers, which looks fantastic with green leaves and blooming tree branches. Lushome shares these spring garden design ideas for creating beautiful yard landscaping with spring flower beds, lawn grass and evergreen plants.
Spring decorating is about transforming outdoor living spaces and invite chirping birds and warm sunshine into garden and outdoor rooms. Spring flowers make the entire atmosphere vibrant, fresh and cheerful. Colorful displays, created with bright spring flowers enhance garden design in spring, so you need to plant bulbs in fall to enjoy the striking flower beds when the weather gets sunnier and warmer.
Spring decorating with beautiful flowers reflect you work done in autumn. Planting flowering bulbs that produce beautiful flowers add color, texture, depth and aroma to spring decorating and yard landscaping ideas when the winter is over. There are many varieties of flowering bulbs that can be planted in flower beds and along borders.
20 beautiful flower beds recycling old cars and tires
20 unique garden design ideas to beautify yard landscaping
Spring garden design with blooming flower beds and evergreen plants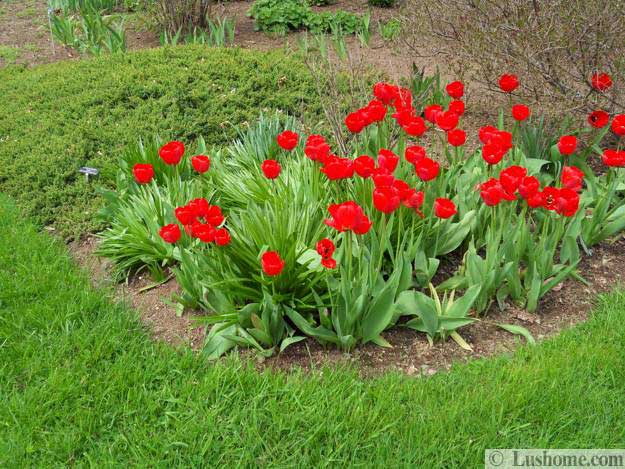 Planting several bulbs in the flower bed creates spectacular displays of spring flowers. Beautiful flowers that bloom at the same time and cover flower beds bring majestic glory into yard landscaping and brighten up green colors in spring.
Spring flowers are appealing, colorful and fragrant. The beautiful flowers that bloom in spring come in various colors, sizes and shapes. Spring flowers make garden design look beautiful and cheerful. Spring flower beds create impressive centerpieces for yard landscaping, and enhance the romantic feel of backyard designs.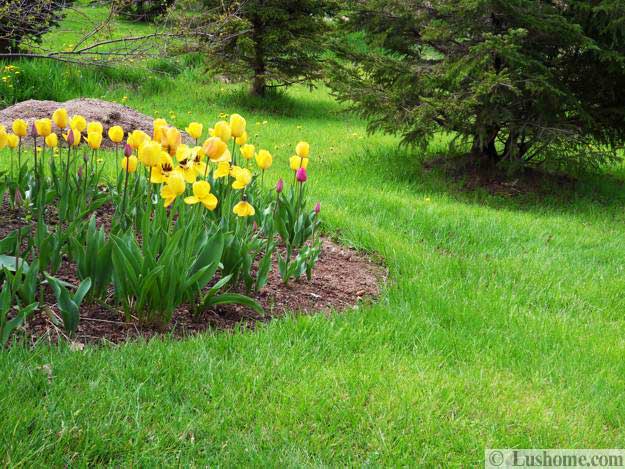 Spring flowers bring color to outdoor living spaces and add charm to yard landscaping ideas. Crocuses, tulips, daffodils, daisies, hyacinths and thyme weeds are among the most popular spring flowers for beautiful garden design in spring. Tulips and daffodils are wonderful, bright and beautiful flowers that symbolize the beginning of spring.
33 beautiful flower beds making bright centerpieces for yard landscaping and garden design
Daffodils in yellow, pink and white colors, yellow, red, purple and pink tulips complement yard landscaping with evergreen plants and create bold color combinations on flower beds surrounded by green grass. Spring flowers are wind resistant, strong and beautiful flowers. Spring flower make fabulous garden decorations and improve mood.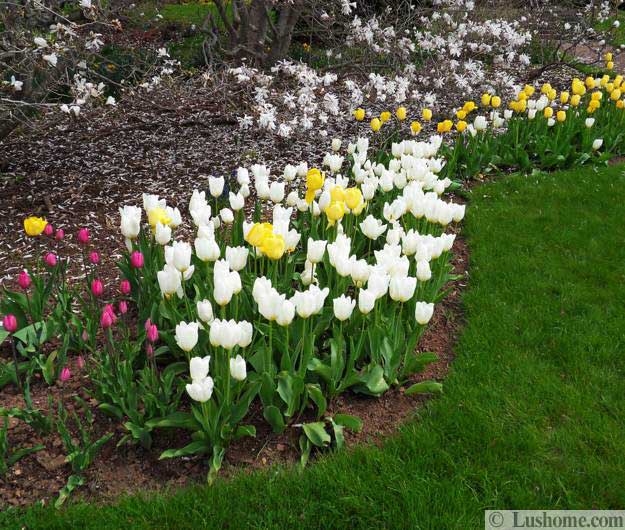 Other popular names of spring flowers are hyacinths, azaleas, irises, shamrocks, snowflakes and violets. Thyme spreads quickly and have dainty evergreen leaves, which exude fragrance as one walks among the weeds. Thyme weeds are ideal for soften garden path design and adding aroma, texture and interest to beautiful yard landscaping.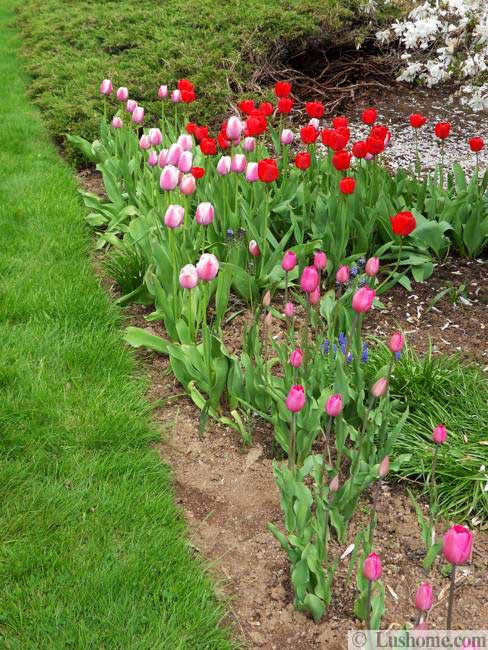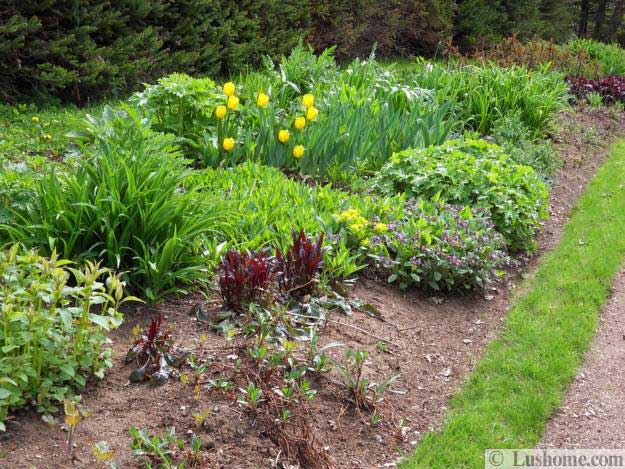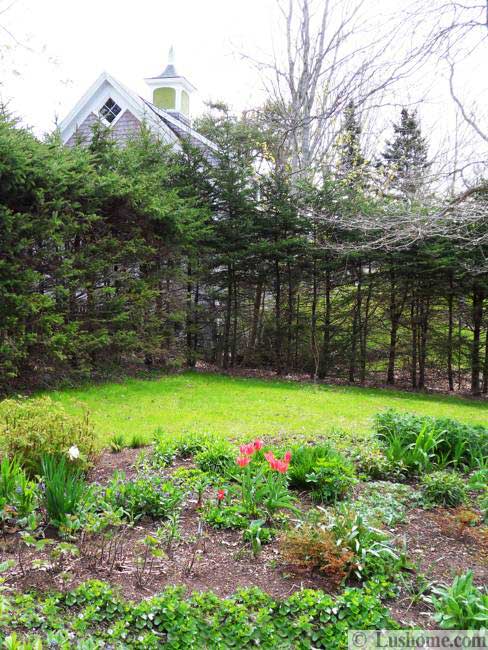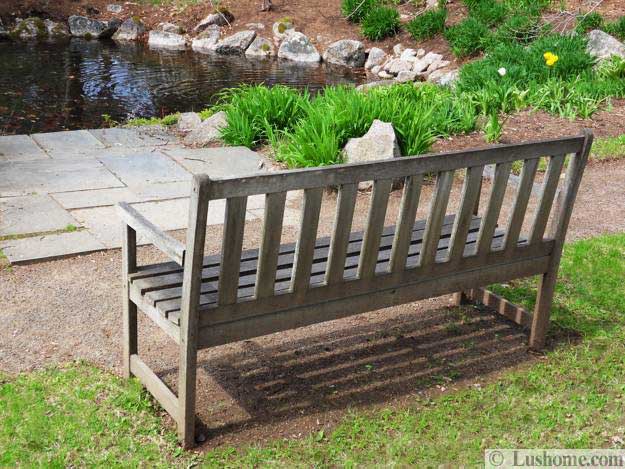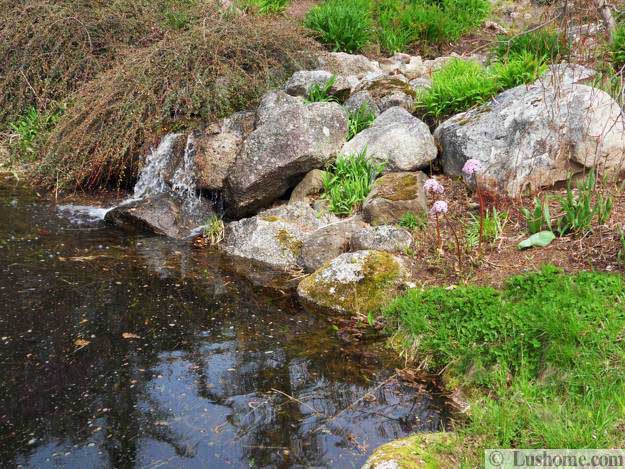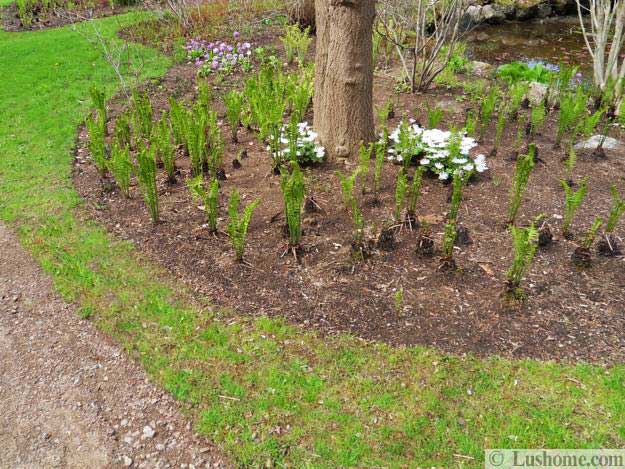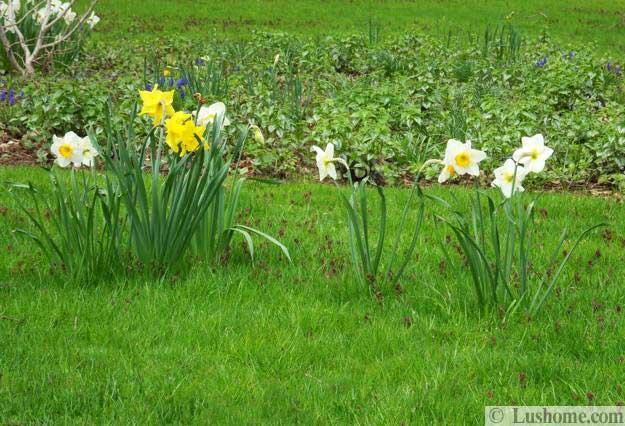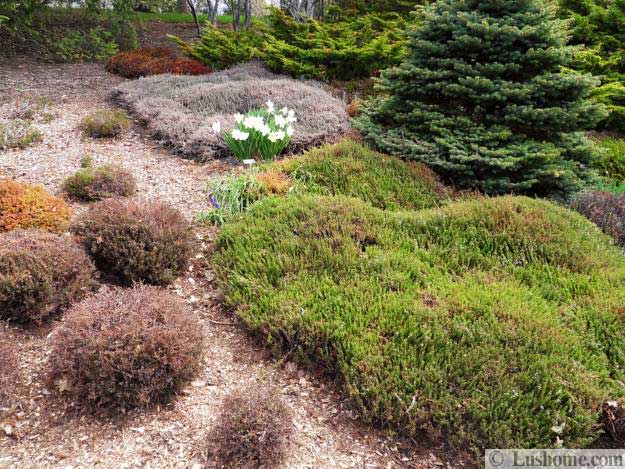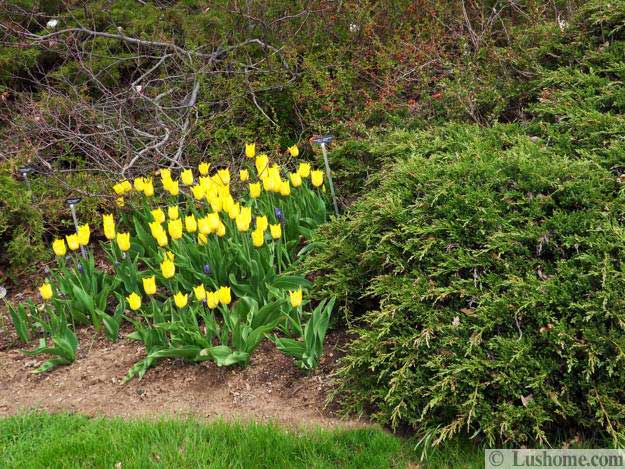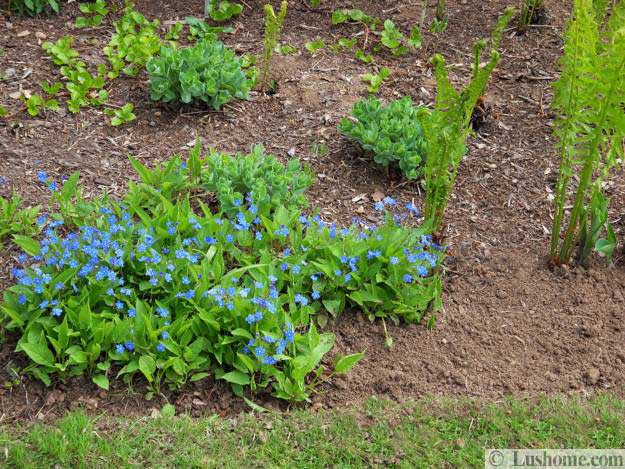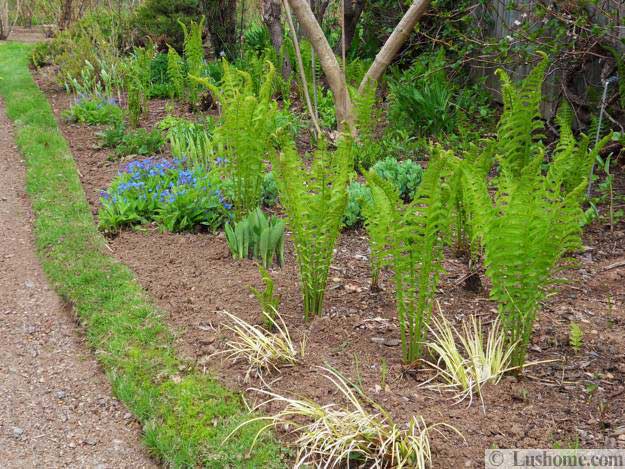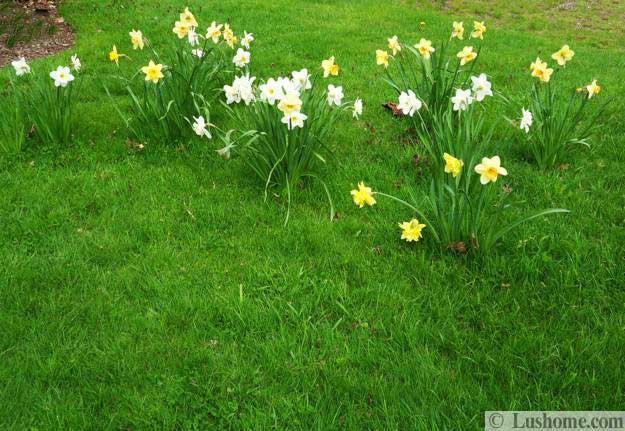 More from yard landscaping

Wildwood House by Giulietti Schouten Architects offers spacious and bright home interiors enhanced by gorgeous views of the surrounding forest. Concrete...
and enjoy free articles sent to your inbox