15 Loft Designs Adding Second Floor to Modern Interiors

Decorating Ideas

Interior Design Ideas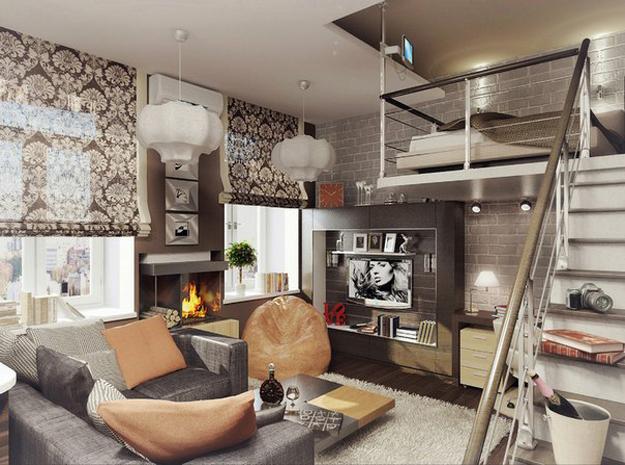 CHRISTMAS TREE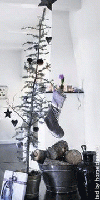 Space saving loft designs that add the second floor to small rooms are a great way to increase living spaces and create stylish, contemporary and functional small rooms. Space saving loft designs are fabulous ideas that maximize available small spaces. Lushome shares a collection of loft designs, giving great inspirations for transforming modern interiors into more spacious and interesting.
Loft designs that add the second floor to small spaces are inexpensive and very attractive. Lofts add character to small rooms and create contemporary ambiance. A good floor plan and sturdy structure for loft designs will help save building time and protect a family budget from unnecessary expenses. Loft designs are ideal for large and small rooms with high ceilings that allow to add the second level to interiors.
Loft designs are convenient and space saving. Some people add lofts to all small rooms in the house, others build one large loft above their living room turning it into a home office, library or media room. If you want to add a loft to your room, you need to think of a staircase leading to the mezzanine.
21 loft beds to maximize small rooms, space saving ideas
Sleeping loft design with translucent walls, modern interior design ideas for small spaces
Loft designs for modern interiors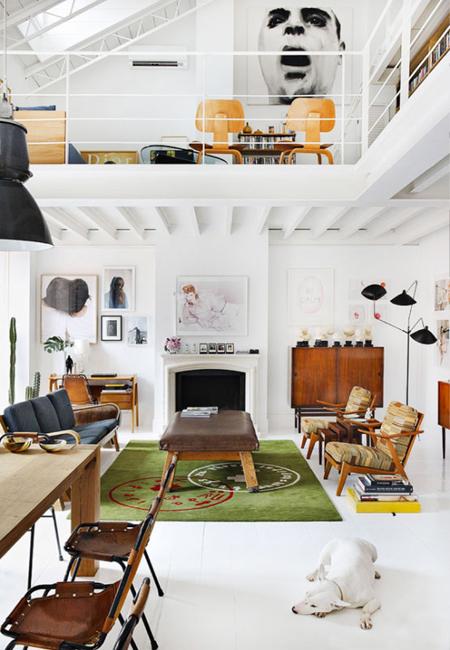 Loft designs require smaller furniture items, efficient lighting and good space saving layout plans. Lofts designs and stairs need to blend with existing interiors. Designers advise to use small loft designs to increase the living spaces without losing stylish look of the main floor.
A solid foundation is an important element of loft designs. Usually lofts are built with timber frames supported by existing walls. The frames have beams which create strength of the second floor structures. Even small loft designs are quite heavy, especially with furniture items, shelves and beds.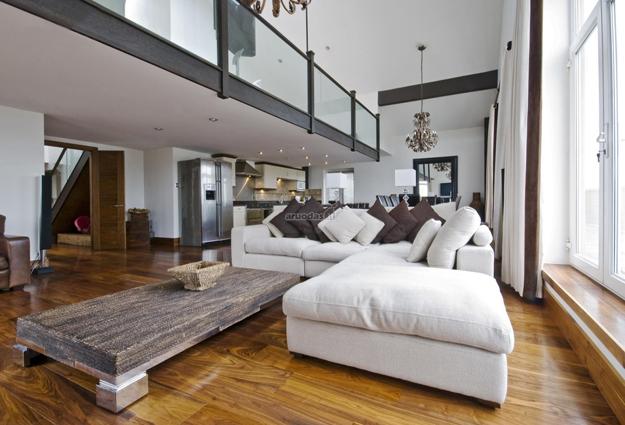 A wooden ladder, metal and wooden staircase designs can be considered for lofts. The balance of convenient staircase designs and space saving solutions create beautiful lofts.
20 space saving loft designs for modern small rooms
Fold down beds and bunk beds for space saving and modern interior design
Traditional staircase designs take a lot of space, so for small apartments contemporary wall stairs can be a great space saving solution. A spiral staircase design is another great alternative for space saving interior design with a loft.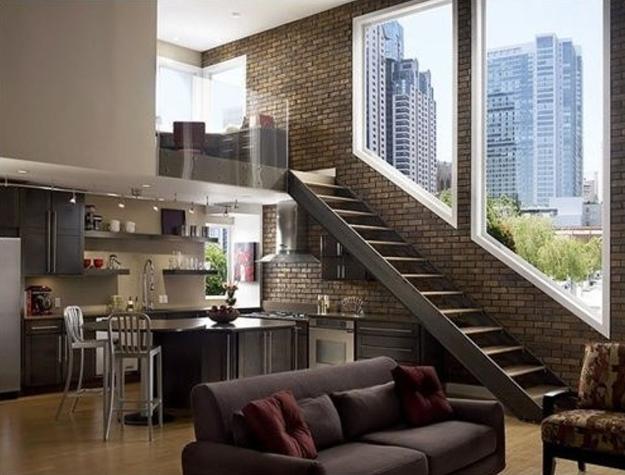 Loft designs are not separated visually from the main floor living spaces, and their interior design need to match the room on the first level. You may use similar interior design materials and color combinations for loft designs to make them match the living spaces on the main floor. Bright and light room colors, light furniture and effective lighting design are ideal for decorating lofts and creating great small spaces that stretch and enhance modern interior design.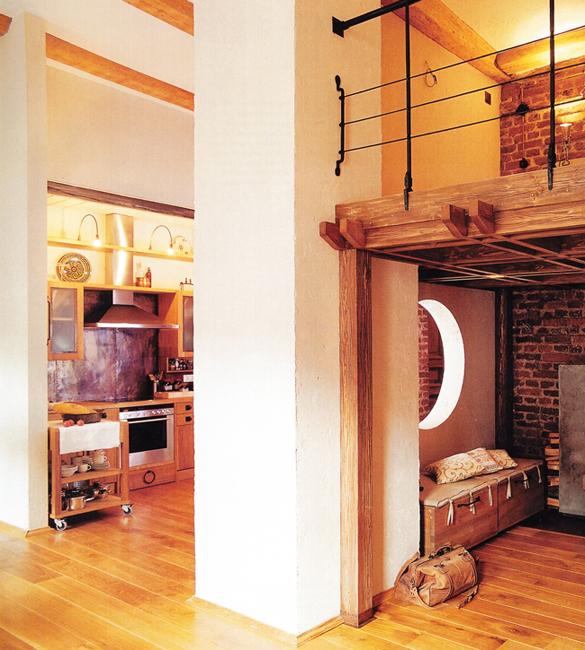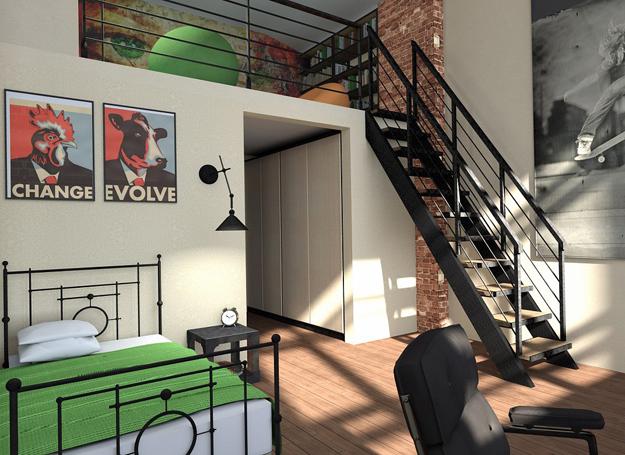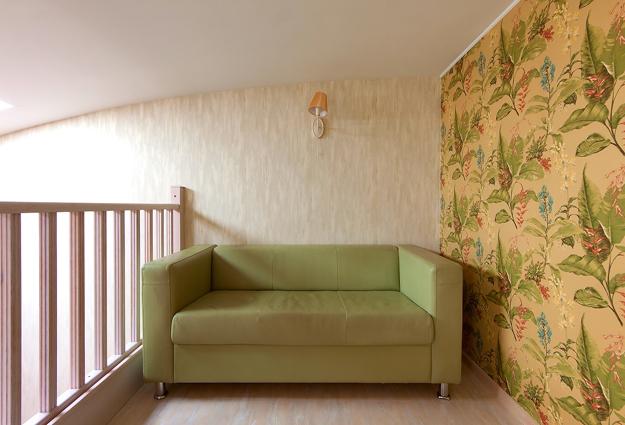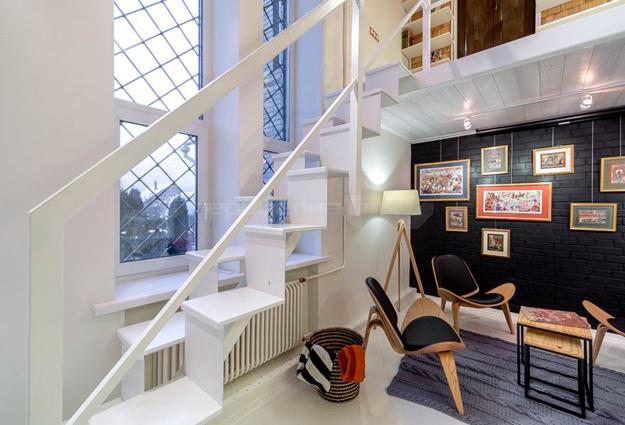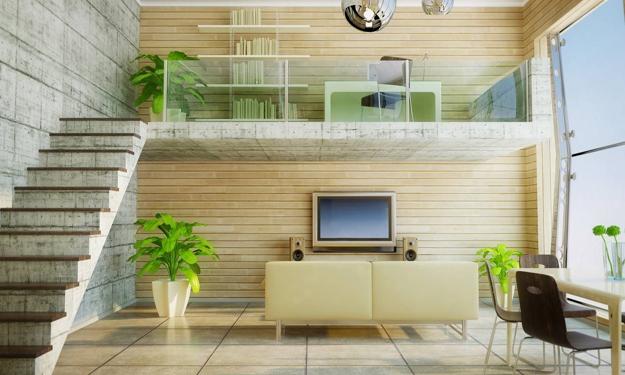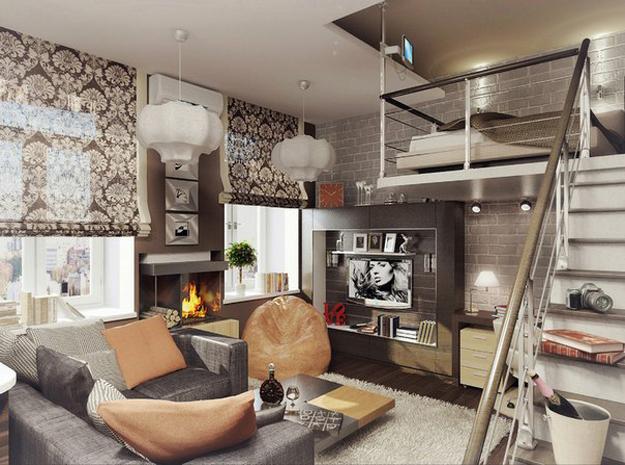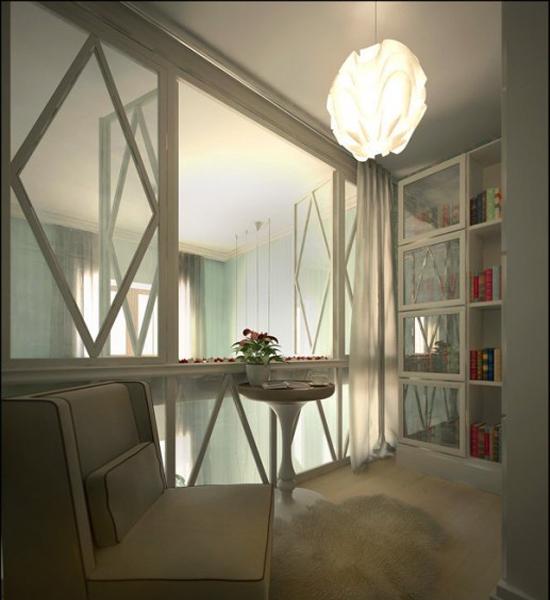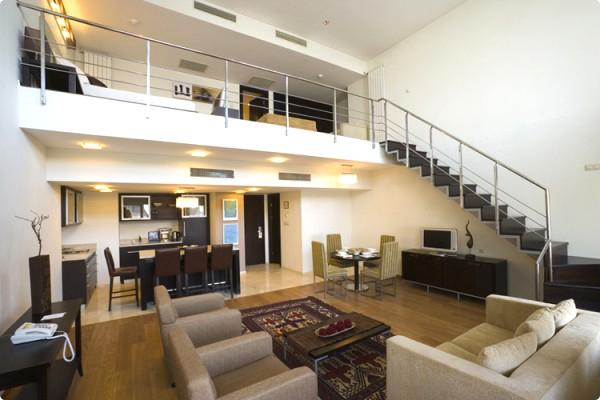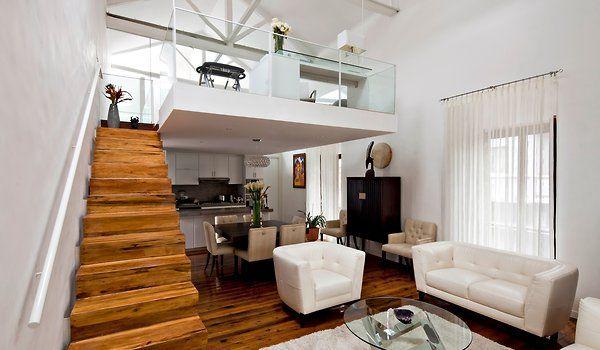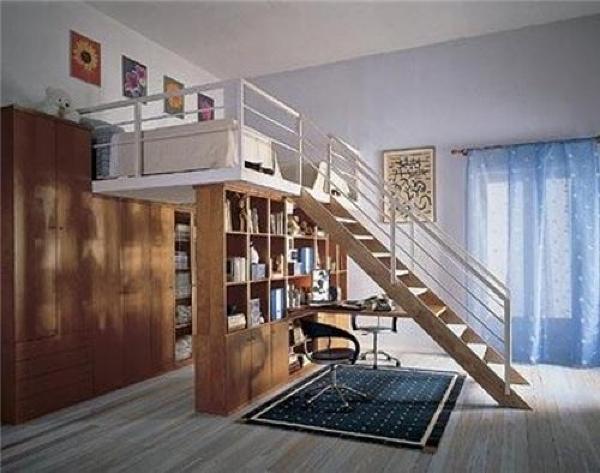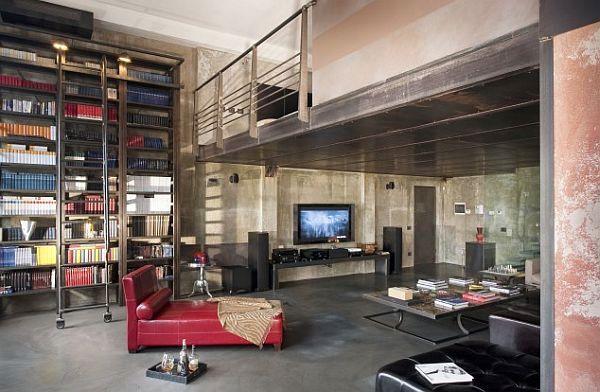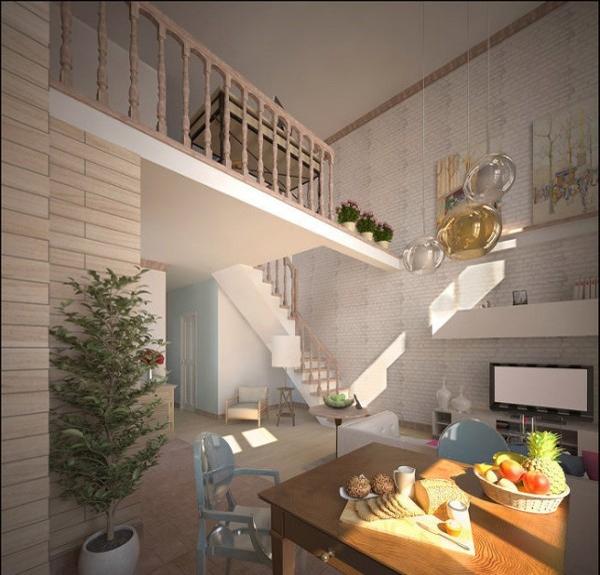 More from apartment ideas

Unusual interior design is exciting and inspiring. We can wonder how people get their ideas for creating an original interior design,...