15 Beautiful and Cheap Ideas for Storage Furniture Decoration with Modern Wallpaper

Decorating Ideas

Furniture Accessories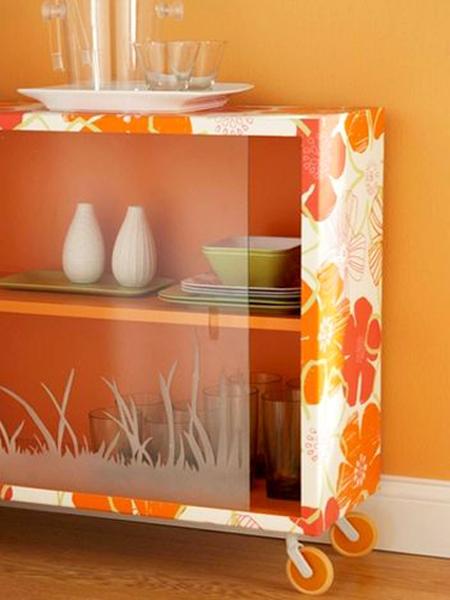 Colorful floral wallpaper in white and orange colors for storage furniture decoration
furniture decoration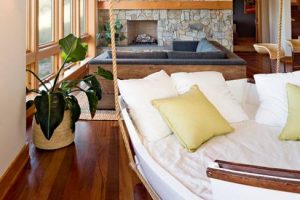 Modern wallpaper is a great decorating material to add color, texture, and pattern to interior design. Accents walls look stunning and elegant, but modern wallpaper designs and color combinations can beautifully decorate storage furniture also. Lushome collection of cheap ideas for furniture decoration with wallpaper demonstrate this creative trend.
Wallpapers have made a comeback in the last few years. Accent walls covered in beautiful wallpapers add a little pizzazz to modern interiors. Modern wallpaper creates cozy and generous living spaces with multiple walls decorated with modern wallpaper designs. Here is a collection of creative, modern and cheap ideas for storage furniture decoration that provide great inspirations for your home furnishing redesign.
If you do not like multiple walls covered in wallpaper, accent walls or furniture decoration are two excellent options to refresh and style your rooms. Modern wallpaper and creative, unusual and original designs are two latest trends that work together to create unique home furnishings, especially storage furniture pieces for modern homes.
25 original and cheap ideas for modern furniture decoration with wallpaper
Recycling old wood rulers, DIY wall decor, furniture decoration ideas
Storage furniture decoration with wallpaper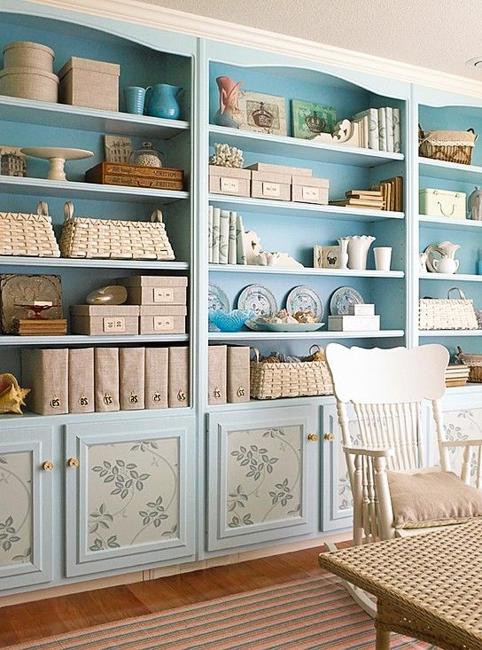 Design trends and decorating ideas change every year, creativity, recycling and cheap ideas that transform rooms into beautiful living spaces are hot always. People strive to keep up with the newest and greatest trends in decorating, and that is why they embrace this new wallpaper trend in creative ways.
Beautiful wallpapers are more than decoration patterns. Beautiful wallpapers are artworks that add elegance and gorgeous color combinations to interior design and furniture decoration. Bold patterns on the modern wallpapers are what rejuvenate the latest trends in decorating and bring current wallpaper designs for wall and furniture decoration once again.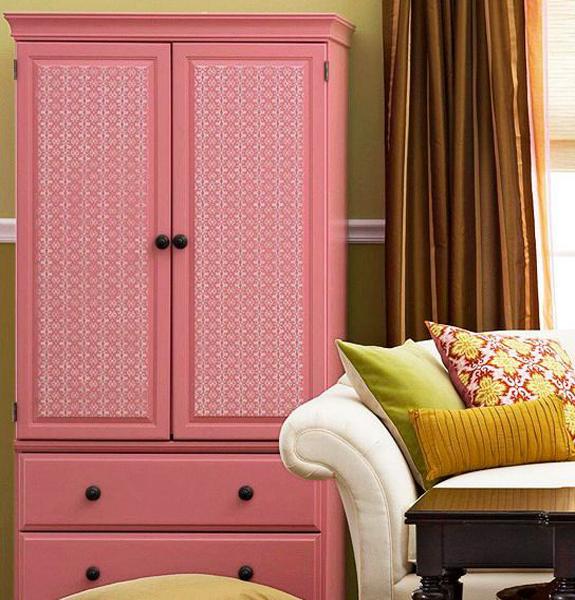 The most recent trends in decorating show that people can utilize modern wallpaper in many different ways. Bold furniture decoration patterns and gorgeous color combinations, mixing textures and prints within a single storage furniture piece create amazing home furnishings and closet doors.
Simple furniture decoration idea turning an entryway bench into colorful masterpiece
22 inspirations for furniture decoration with paint
Paintable wallpaper designs are ideal for all who like to experiment and create new looks. Paintable, graphic wallpaper is perfect for furniture decoration. It can add texture to your storage furniture surfaces and allow to match your furniture decoration patterns with the rest of your interior design by selecting matching paint colors.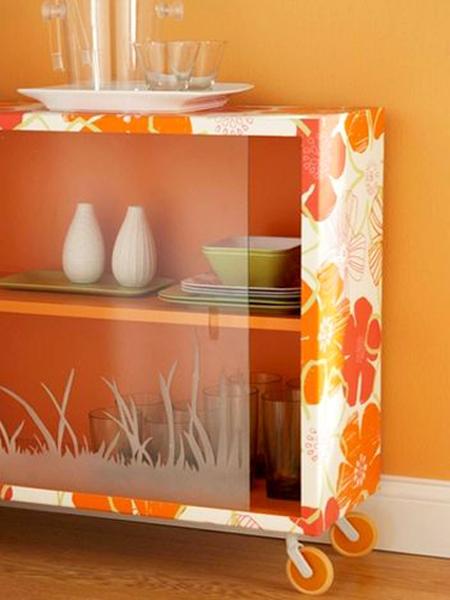 Try beautiful wallpapers for accent wall design or room furniture decoration. It is an excellent way to ensure you do not overwhelm the eye while refreshing interior design and adding unique details to home furnishings. Storage furniture decoration with modern wallpaper is simple and efficient, and simple things can be ingeniously practical.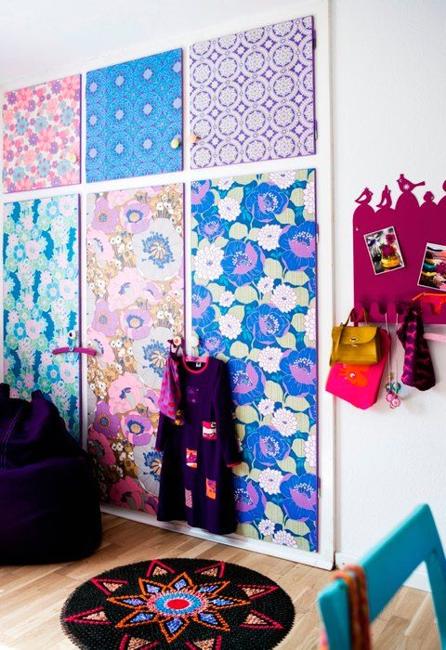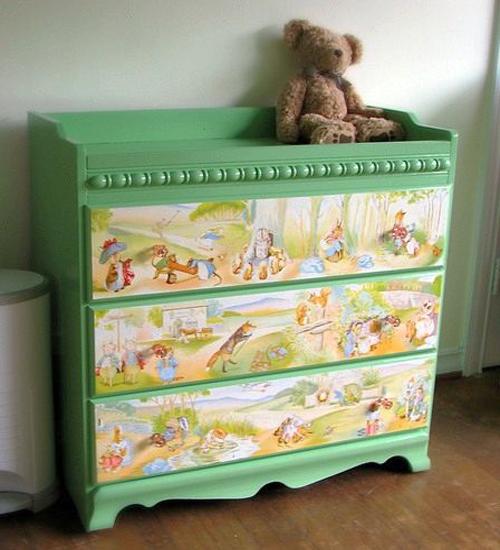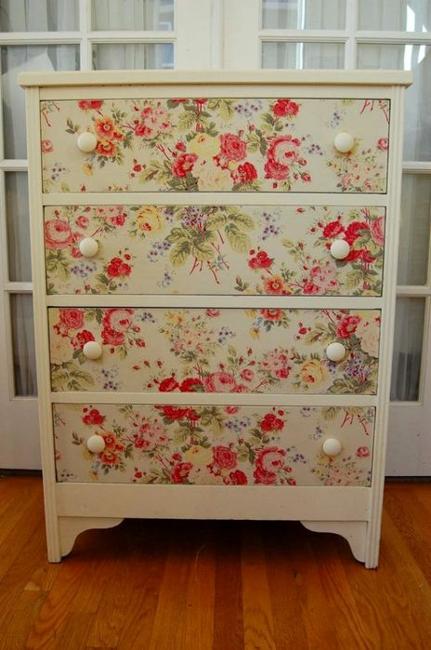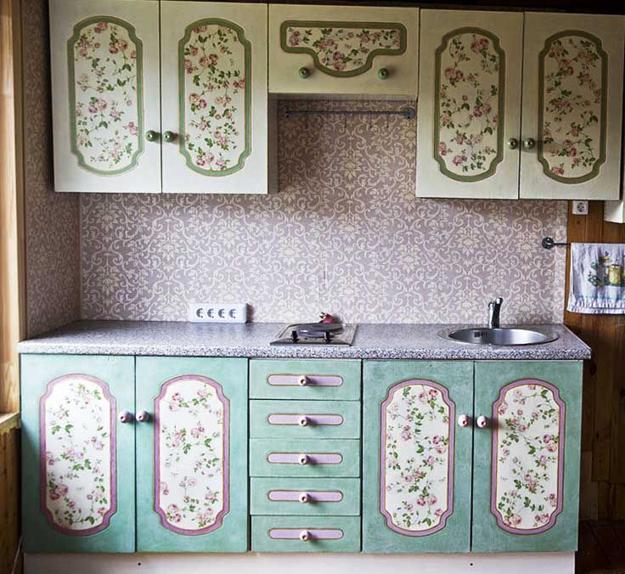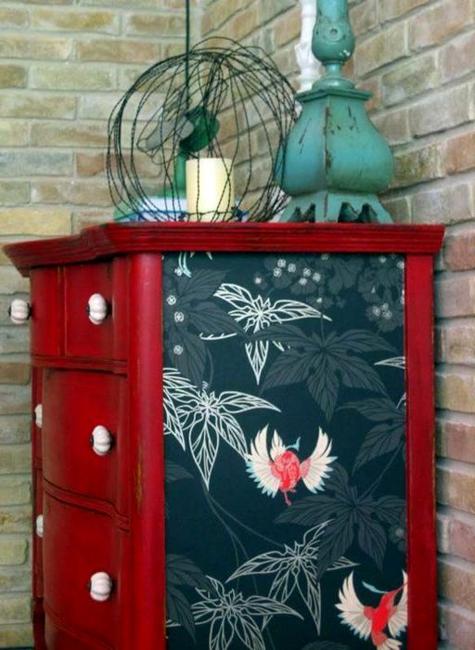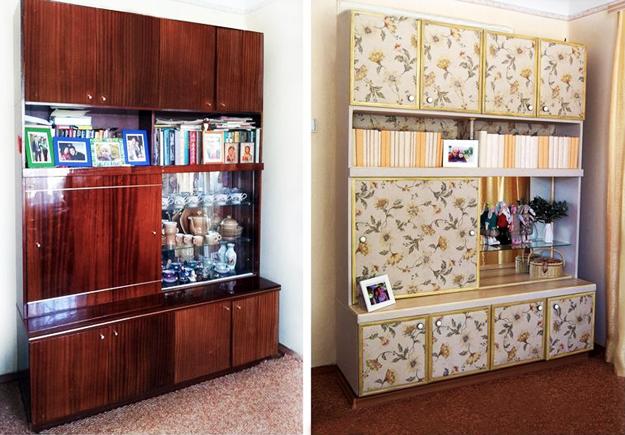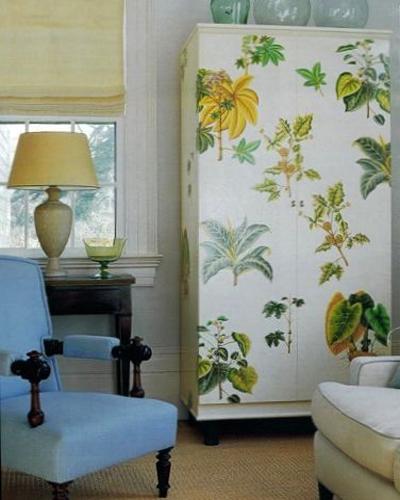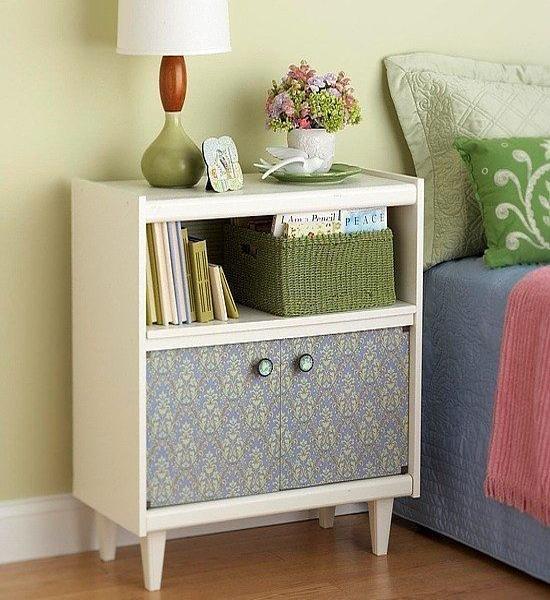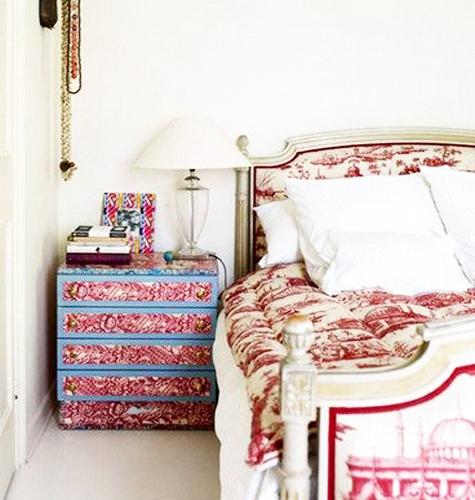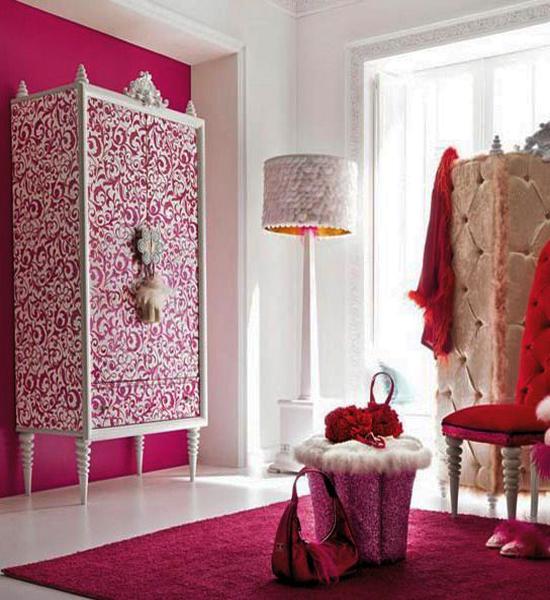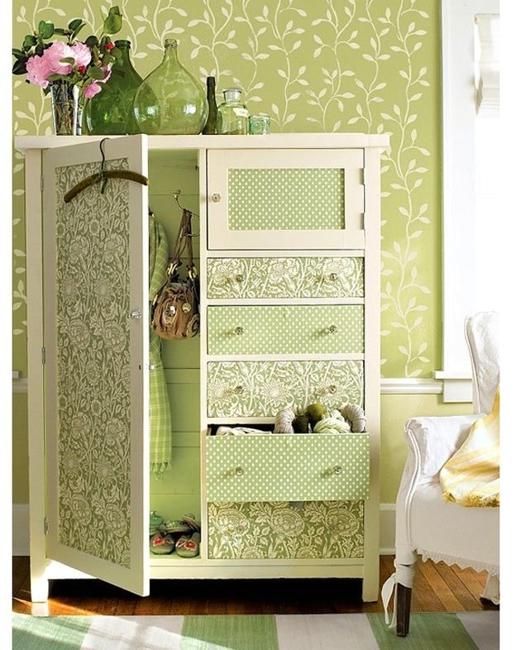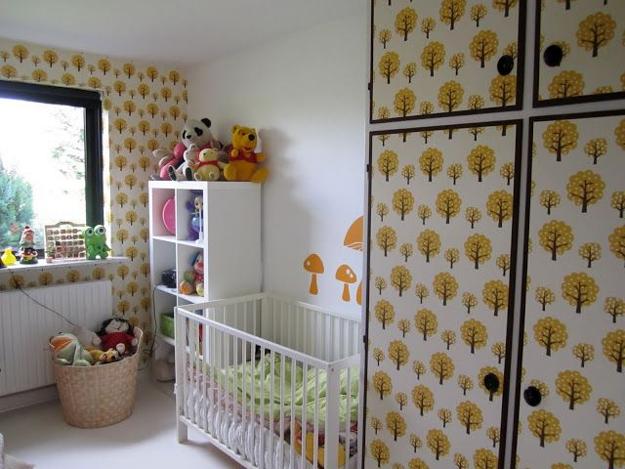 More from unique furniture

Recycling is a creative, Green, modern way to create something new, exciting, original, stylish for your home interiors. Do-It-Yourself projects are...
and enjoy free articles sent to your inbox