Simple Furniture Decoration Idea, Bungee Cord Turns Entryway Bench into Bright Centerpiece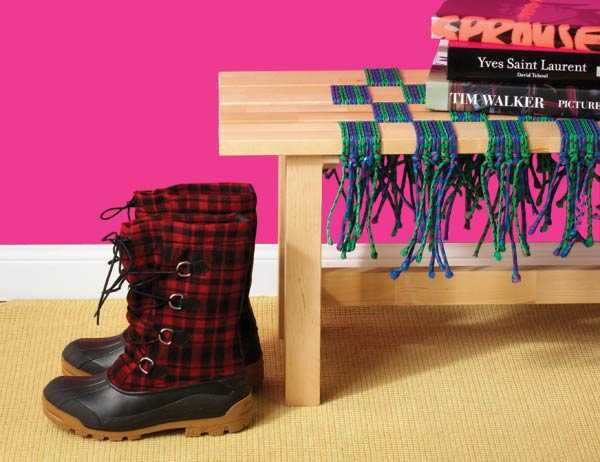 Simple furniture decoration project transforms wooden entryway bench
DECORATING SMALL APARTMENTS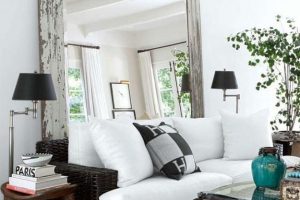 Furniture decoration with a bungee cord is an ingeniously clever idea, perfect for simple, easy to make and very attractive DIY projects. Inexpensive ways of furniture decoration transform wood furniture pieces into unique centerpieces and bright home decorations that add a splash of color and a unique design to outdoor rooms or interior decorating.
Bungee cords are a great materials for DIY furniture decoration. Ropes and cords are easy-to-find adornments that help convert everyday items into fashionable home furnishings that showcase your personal style. Great for outdoor furniture and room furniture decoration, ropes and cords offer a versatile idea to play with.
Select a bungee cord that looks decorative. Tribal looks with hand-knotted appeal are ultra-hip. Tap into your wild side and punch up a plain seat with tactile shapes formed from a cord. Secure cords to  the bench. Fold each cord in half, loop it around a slat, pull both ends through loop and knot dangling ends.
Entryway bench decorated with green bungee cords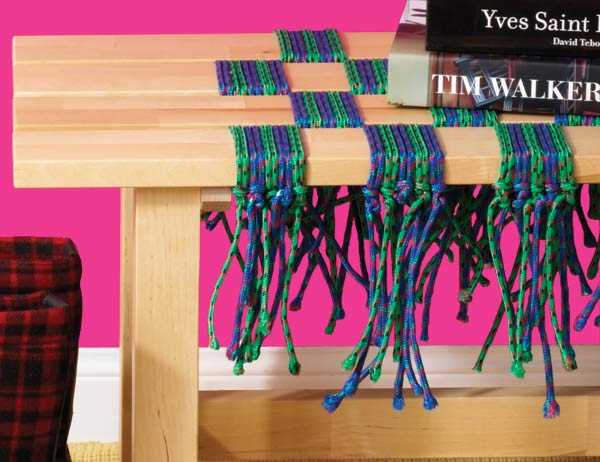 Continue adding cords, alternating colors, until you create a square or rectangle in accordance with your decorating design.
Create more squares in a checkerboard pattern. This is a simple and quick way of wood furniture decoration that allows to experiment with colors and patterns, designing eye-catching, one-of-a-kind furniture for your home.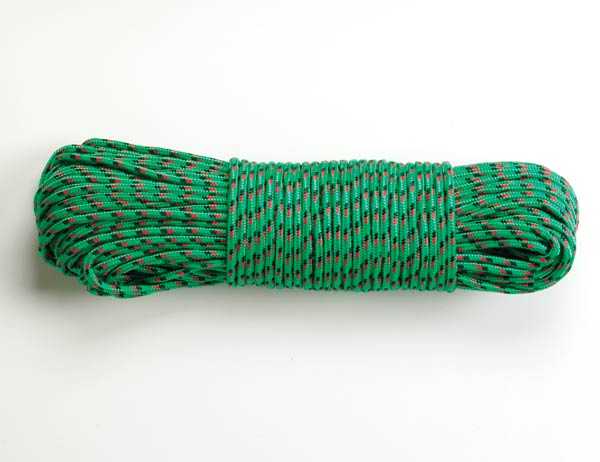 Wood furniture decoration ideas
20 kids room decorating ideas, kids furniture to revamp
Modern kids furniture, painting ideas for wood furniture
Photographs by Lori Foy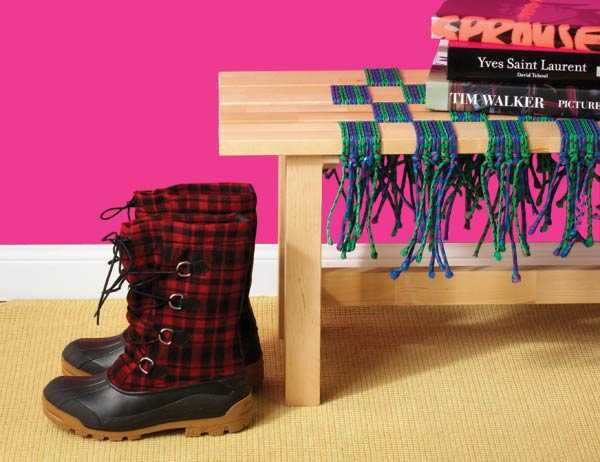 More from decoration patterns

Throw pillows in various colors, designs, and patterns are one of the easiest ways to refresh your room design and inject...