25 Creative Ideas for Storage Furniture Decoration with Modern Wallpaper
---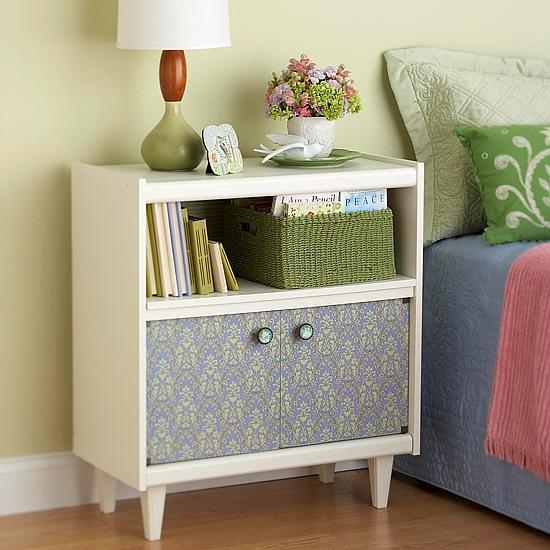 Modern wallpaper patterns and color combinations can transform old furniture pieces and offer fantastic ways for elegant and creative furniture decoration. Modern wallpaper, especially temporary wallpaper allow to experiment and change interior design and compliment it with unique room furniture pieces. Temporary wallpaper are great for all who like furniture decoration with wallpaper. Temporary wallpaper makes room furniture look fantastic in no time and allows to change interior design without headaches, offering unlimited possibilities to redecorate rooms.
Decorating with modern wallpaper, especially temporary wallpaper designs, is simple and easy. Retro and modern wallpaper patterns and color combinations brighten up any redesign project, adding fabulous look and personality to furniture decoration. Modern wallpaper is great to create an accent wall and revamp a closet, spruce up plain storage furniture and cover damaged parts, design fake bed headboards and beautify shelves or cabinets doors and drawers.
Furniture painting and decorating with wallpaper are the simplest idea for adding stunning accents and character to interior decorating. Old furniture pieces, colored with interior paint or dressed in patterned wallpaper can enhance your interior design ideas with color, texture and decoration patterns.
Storage furniture decoration with modern wallpaper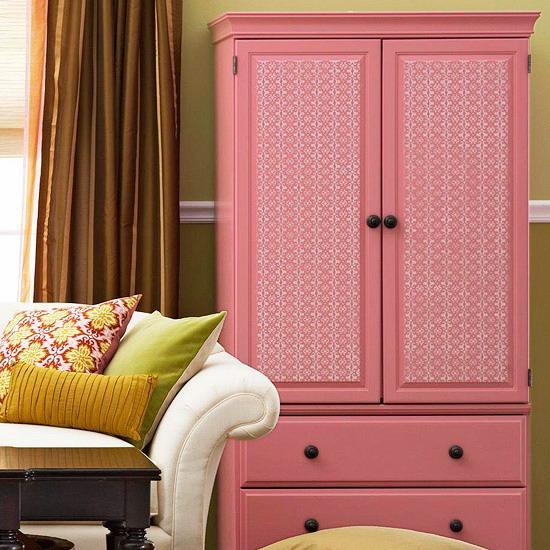 Your closet space and storage furniture will look nicer decorated with stylish wallpaper patterns and colors. Unique and creative interior decorating will transform your storage spaces and create one-of-a-kind wardrobes and cabinets that you will admire.
Wall cabinets, shelves and bookcases decorated with modern wallpaper patterns and colors will compliment your interior design ideas, walls, backsplashes and countertops, create bold, elegant and bright accents that make interior design interesting and original. Storage furniture with modern wallpaper can appear exclusive and charming in any room of your house, creating personalized and modern interior design.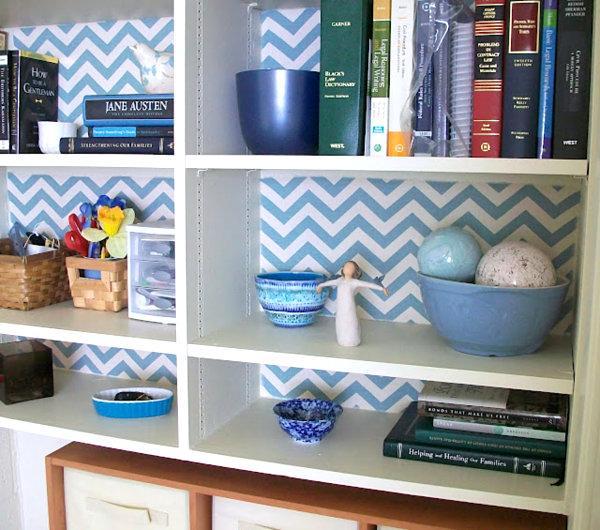 Modern wallpaper is excellent to cover damaged parts and scratches, giving a fresh look to storage furniture pieces. Covering the damaged parts of cabinets, shelves and bookcase  with wallpaper is a simple and inexpensive solution that add character to furniture decoration.
20 kids room decorating ideas, kids furniture to revamp
Striped wallpaper and home decorating fabrics changing interior design mood with stripes
Modern wallpaper patterns and color combinations are great for accentuating interior design and emphasizing storage furniture, creating centerpieces while redesigning and redecorating your living spaces. Extra pieces of beautiful wallpapers can be used to line book shelves and dresser drawers, decorate small and large surfaces and turning old storage furniture items into true masterpieces.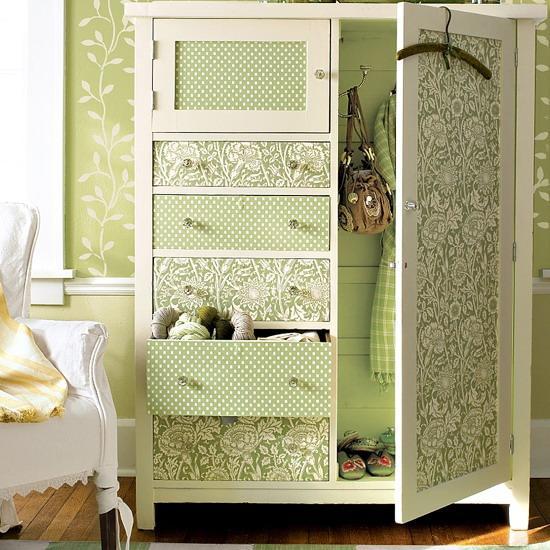 Here is an inspiring collection of furniture decoration ideas from interior design experts and artists. American decorators show creative ways to enhance furniture decoration with modern wallpaper patterns and color combinations adding unique details to modern interior design, personalize and style room furniture in elegant and attractive ways.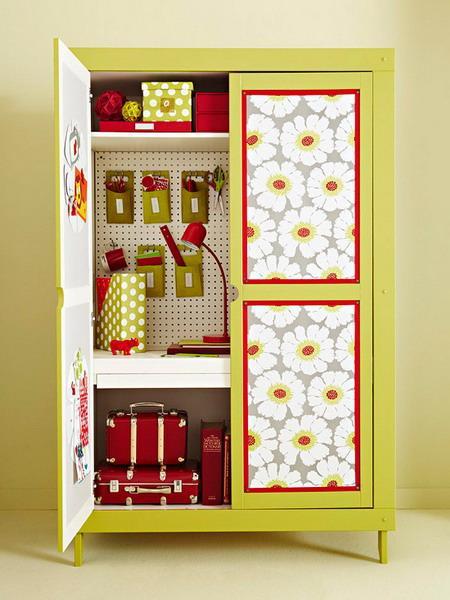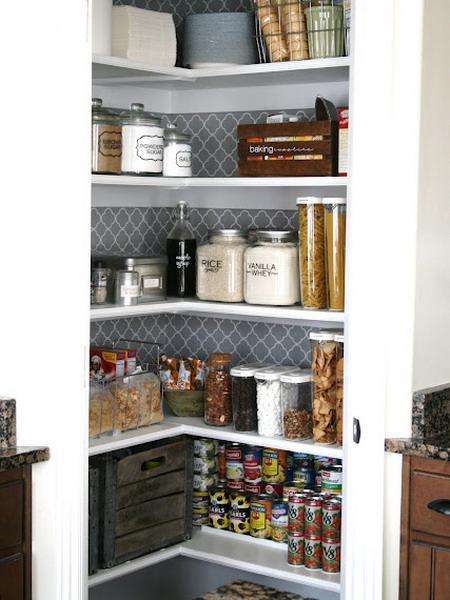 More from storage furniture

Open shelves are excellent DIY projects to improve your home storage and organization. Creative shelving ideas offer stylish ways of creating...