Modern Storage Furniture Featuring Patchwork Panel Doors and Corrugated Metal Look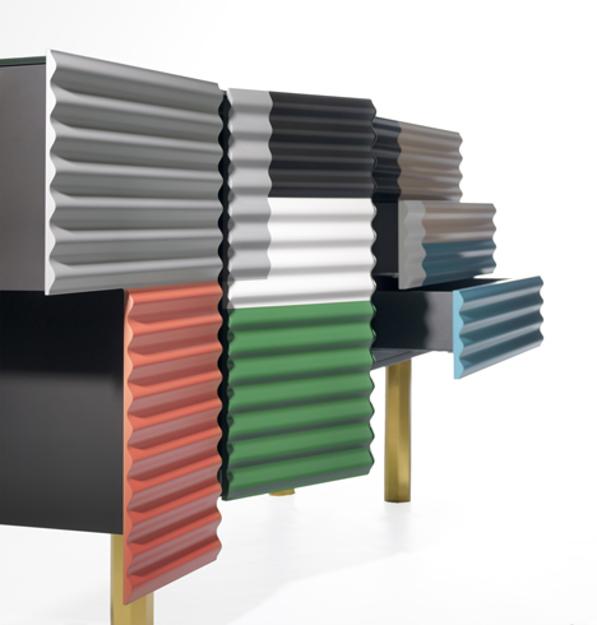 Storage cabinets with doors created in patchwork pattern
These modern furniture for storage features interesting patchwork patterns and corrugated metal look created with door panels. Designed by Doshi Levien, the Shanty cabinets are modern storage furniture pieces that mimic the eclectic materials and show off stylish colors. Lushome brings these innovative storage furniture collection that surprise with unusual look of traditional patchwork patterns.
The Shanty cabinet hides a functional storage system behind color panels placed in a seemingly random order. The modern furniture is inspired by the design variations found in informal settlements in South America, Asia and Africa, where corrugated iron sheets are used to create unique dwellings.
Metal panels change their colors ad the material fade over time, creating interesting color combinations that inspired this modern furniture for storage. The colorful cabinets by Doshi Levien are a creative interpretation and fresh improvisation, producing attractive and unique furniture items that reflect ugly structures made with metal sheets.
Mosaic tiles, modern wall tile designs and patchwork wall decoration patterns
Patchwork pattern created with reclaimed wood, modern wall decoration
Storage cabinets with patchwork doors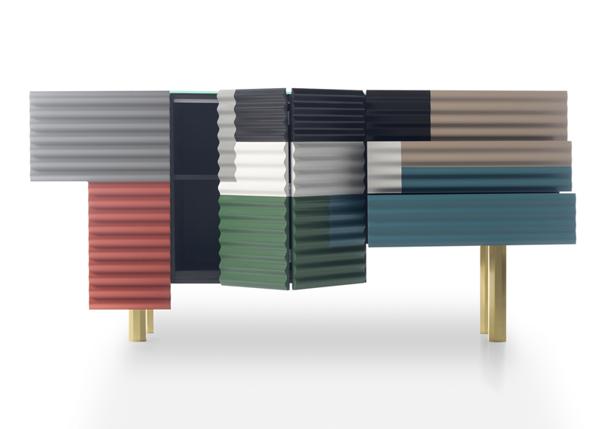 Corrugated iron is a cheap material, which is durable and strong. People build cheep homes with this materials, and designers create unique furniture with parts that look like corrugated metal turning it into a prestigious material.
The lacquered MDF cabinets feature extruded aluminum legs. These modern storage furniture items are available in two different configurations – one with three shallow drawers on the right hand side which can be finished in multiple colors or gray color tones, and the other has a concertina-opening cabinet doors.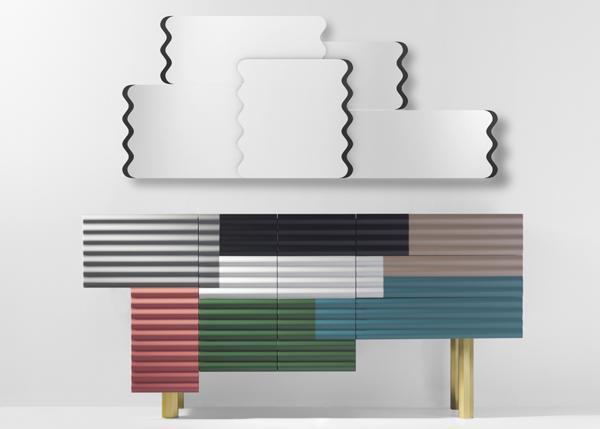 The collection include these unique furniture items that represent the fusion of styles, a combination of a European approach to modern furniture design with a strong interest in handcraft, traditional decoration patterns, functionality and simplicity.
Modern patchwork pattern, 30 accent wall designs
Wood furniture design blending storage ideas with wood stack look
These storage cabinets are contemporary and interesting, bring color and texture into interior decorating, and provide attractive storage furniture items for creating stylish and comfortable modern interiors.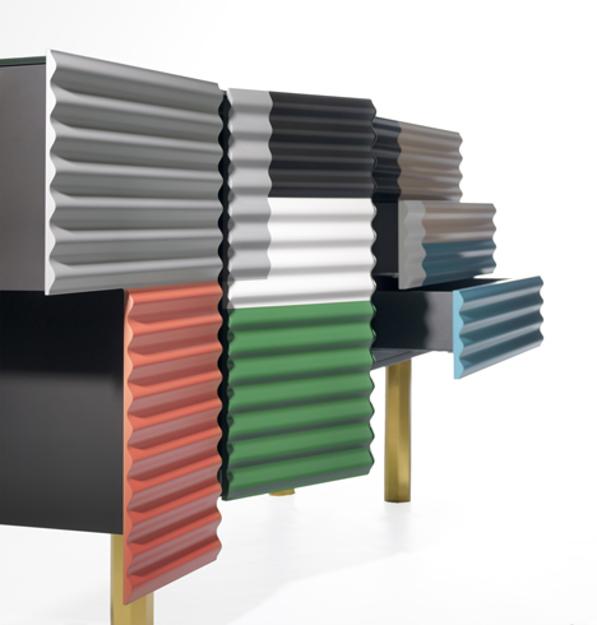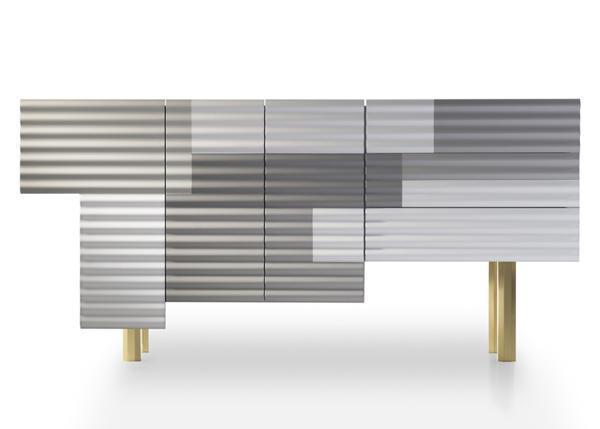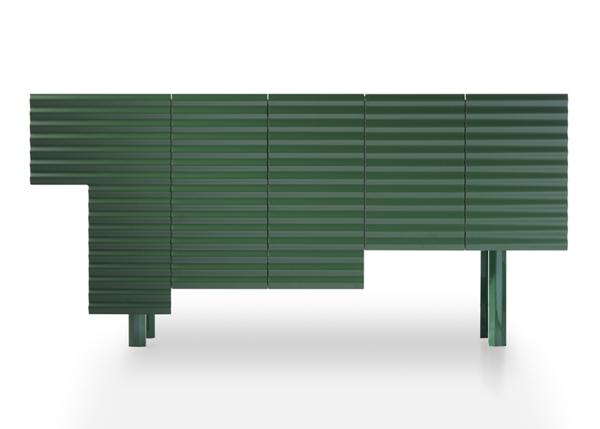 From traditional ceramic tile designs to trendy wood-like, shiny metal, and mesmerizing glass, there is seemingly unlimited ways to brighten up...