Yellow Color Schemes, 55 Modern Kids Room Design Ideas

Interior Design Ideas

Kids Rooms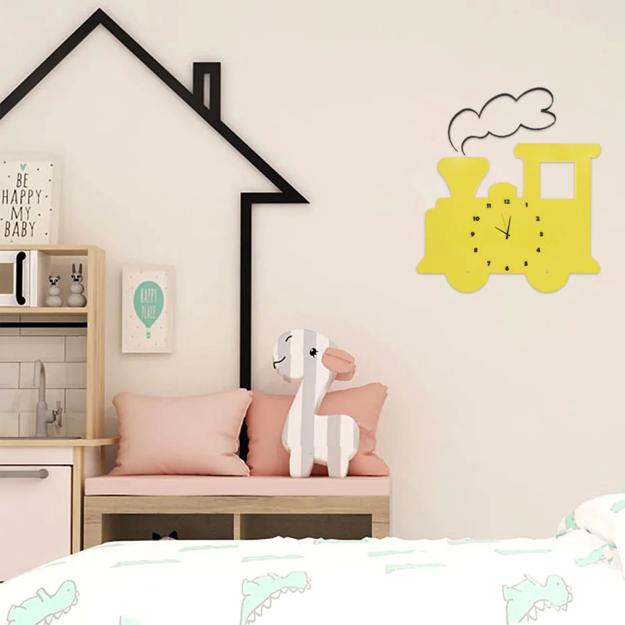 Creative wall decor, yellow clock
bedroom colors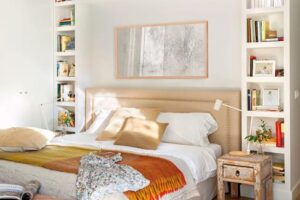 Yellow color schemes are a beautiful way to add a burst of brightness to modern kids' room design. Interior decorating ideas that use yellows are versatile and great for nurseries, middle-age kids' rooms, and teenage bedroom decorating. Yellow colors have an incredible power to brighten a room with a cheerful touch and make the interior look brilliantly best. Yellow color schemes that include neutral hues are elegant and make an instant difference. Here are modern ideas to inspire you to use yellow colors in your kids' rooms.
Yellows can come in various creative ways. They are great in the form of modern wallpaper, interior paint, or decorative accents. The bright-yellow color creates a vibrant, dynamic backdrop and adds fabulous accents that give the room a warm appeal and a rich look. It is easy to fall in love with kids' rooms draped in bright gorgeous hues. The beautiful, gender-neutral yellow color schemes create lively and inviting spaces for toddlers, school-age children, and young adults.
Yellow colors and ideas for kids' rooms
The beautiful lemon yellow and green color scheme for nursery decorating
Sunny yellow and white decorating ideas inspired by spring flowers
Yellow color schemes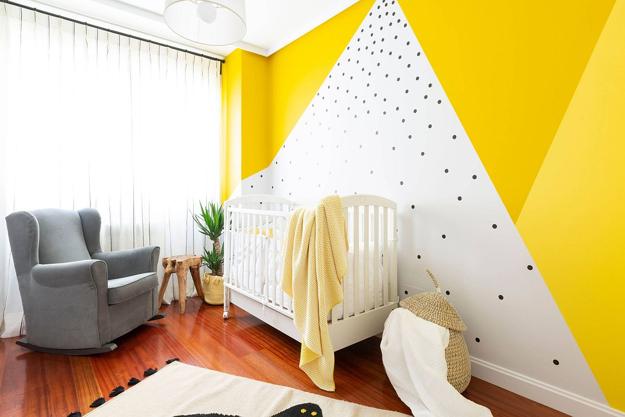 Choosing the right shade helps to fit the style and size of the kid's room. Understanding how much of it you can use creates a harmonious interior design that enhances the effect of the areas' finishes and sizes of all elements. Pale yellows and matte finishes require extensive use, while glossy finishes, shiny accents, and vibrant yellow hues work well with other color schemes, including neutral colors, blues, and greens. Also, you can add a touch of red, orange, lilac, turquoise, or deep purple color to your yellow color schemes.
Modern furniture for kids' rooms
Multifunctionality and bright kids' room colors
Interior trends for modern kid's room design
Accent wall design ideas
Yellow wall paint and modern wallpaper designs with yellow accents create attractive and contemporary walls. Accent wall designs are stylish ways of adding yellow to the kids' rooms. Neutral color schemes spiced up with yellow hues are excellent color design choices. The yellow accent wall is a bright focal point that stimulates children. Neutral colors, blues, and greens can create perfect mixes and brighten kid's room design.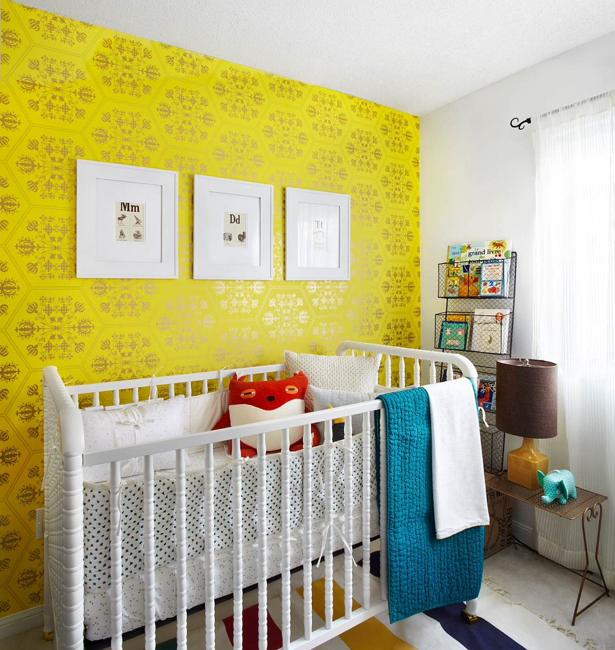 Yellow decoration patterns
Mixing neutral colors with yellow decoration patterns offers many easy and impressive options to brighten kids' room designs. Yellow-striped accent walls, details, and sparingly used modern decoration patterns add interest and unique style to children's bedrooms. Modern wallpaper designs in yellow are other intelligent choices to infuse bright yellows into interior design.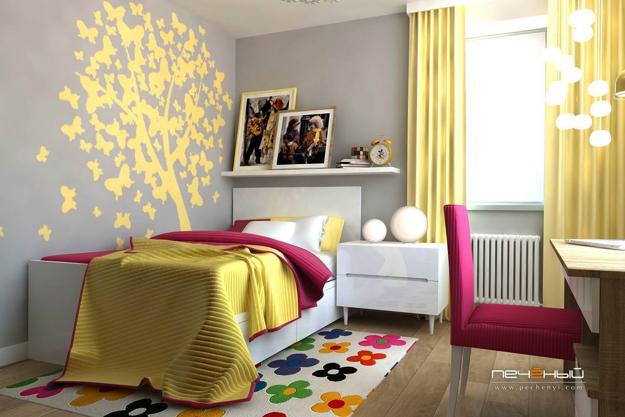 Bright accents
There are plenty of beautiful and creative ways to bring more yellow into kids' rooms. Furniture, a floor rug, window curtains, lighting fixtures, bedding sets, and wall decor are beautiful additions in yellow to enliven the kid's room and add more brightness and warmth to interior decorating.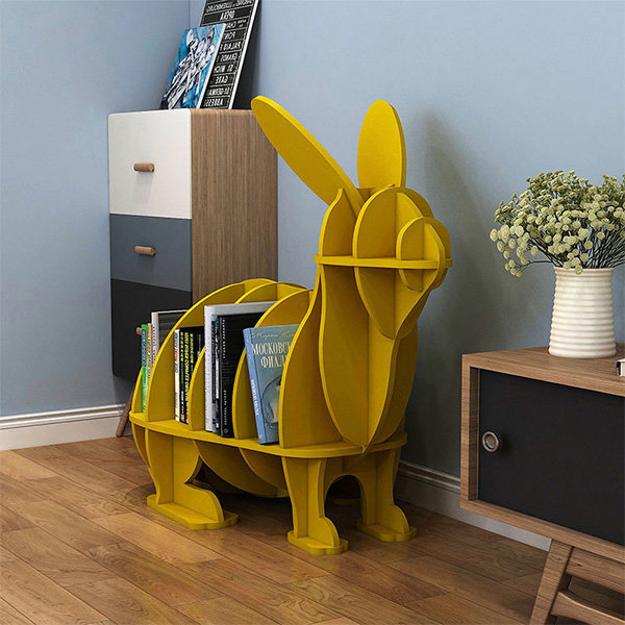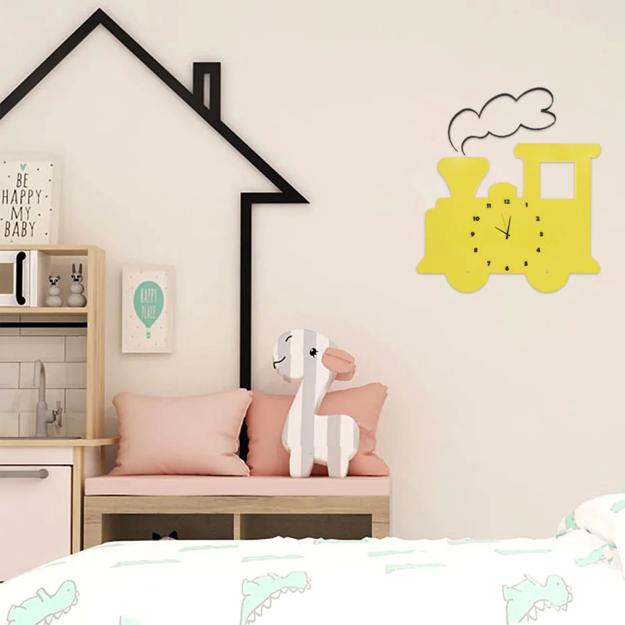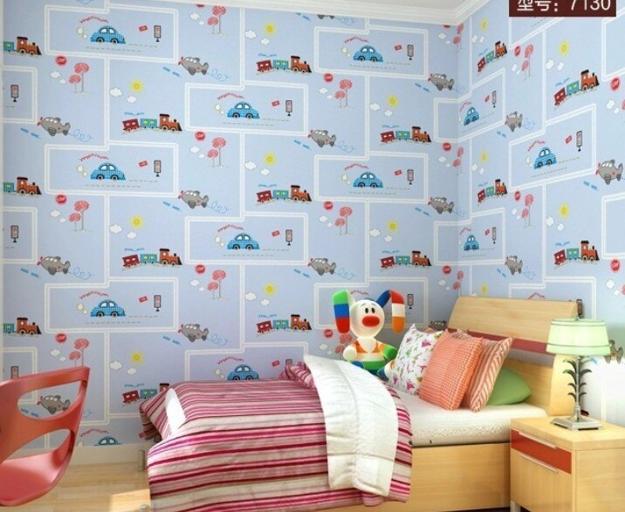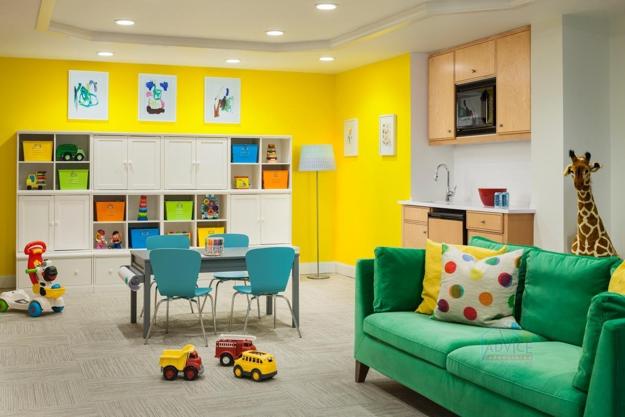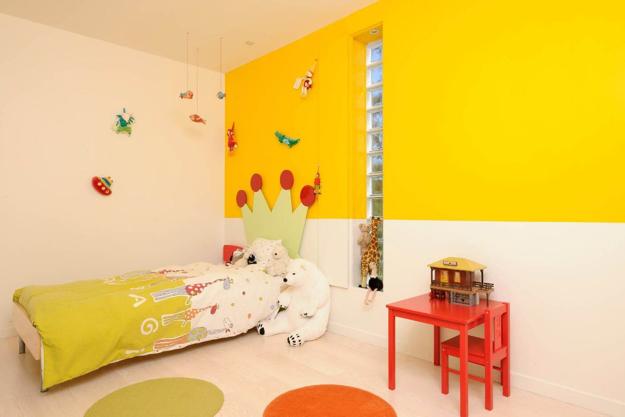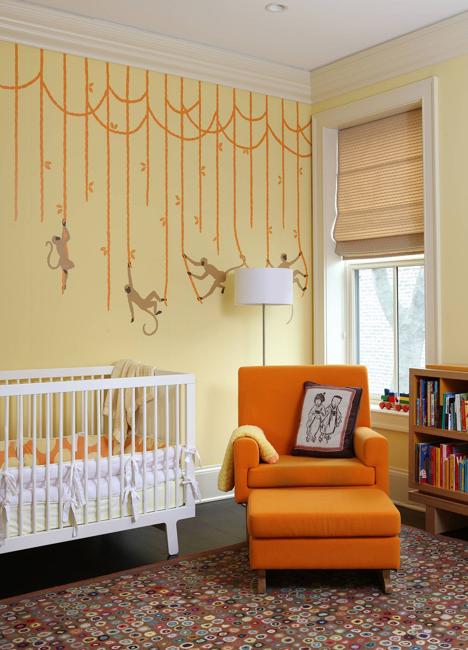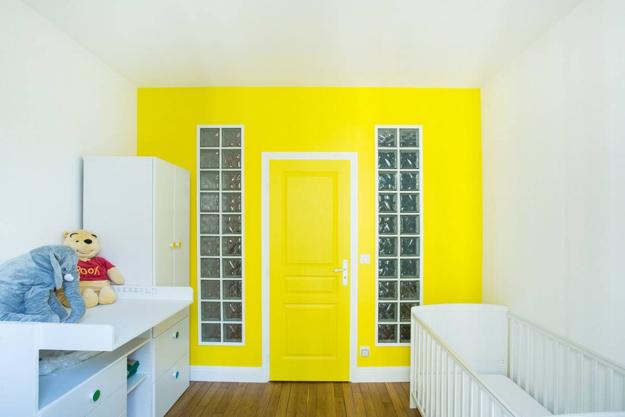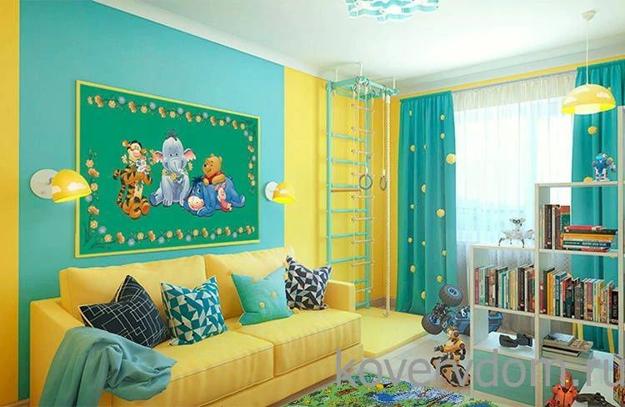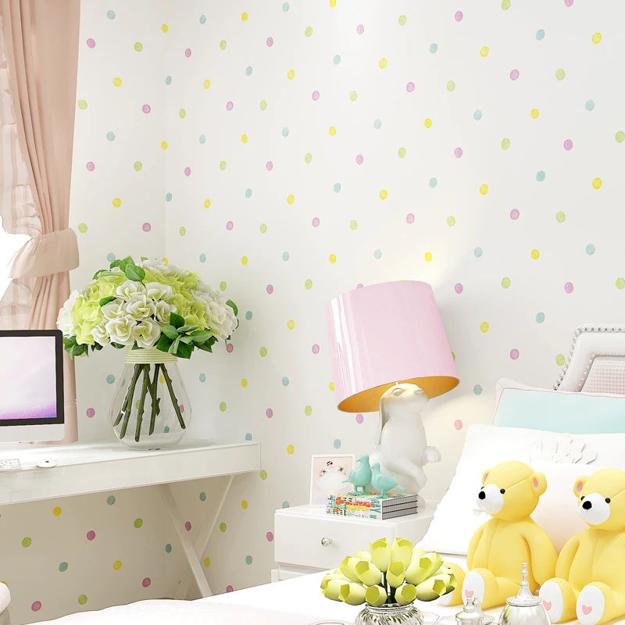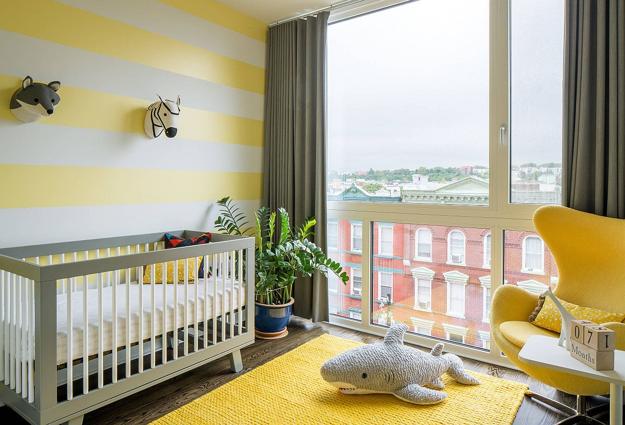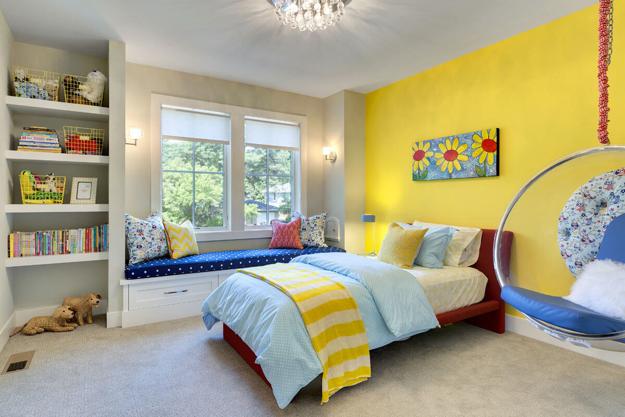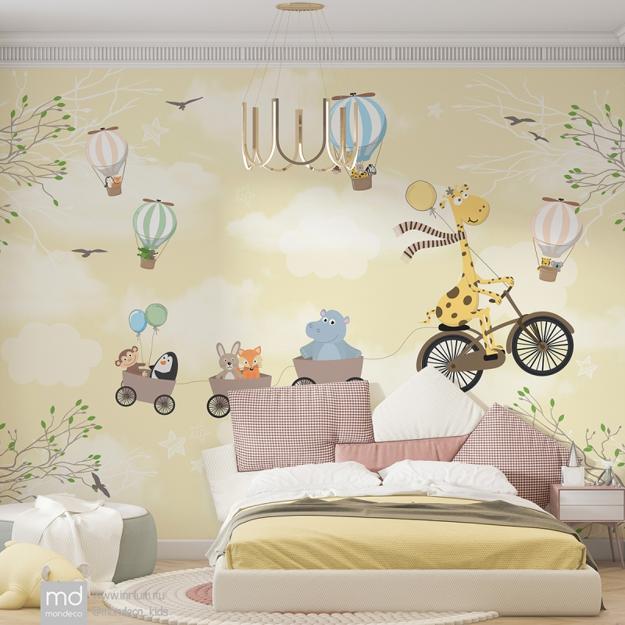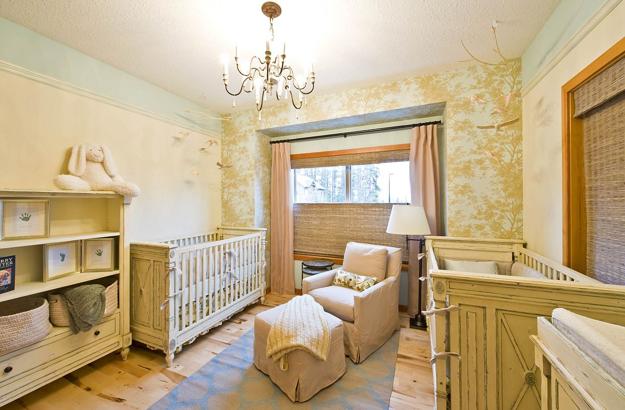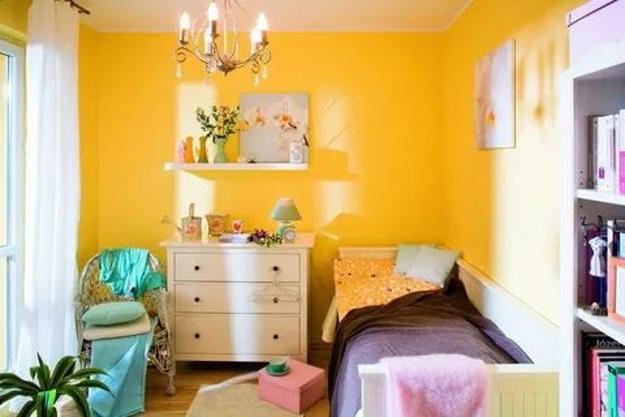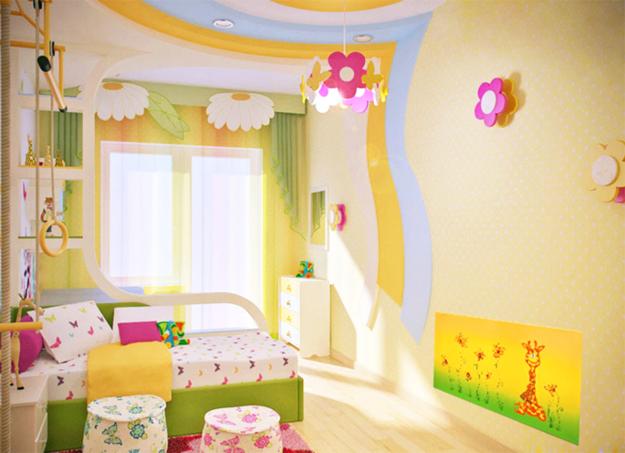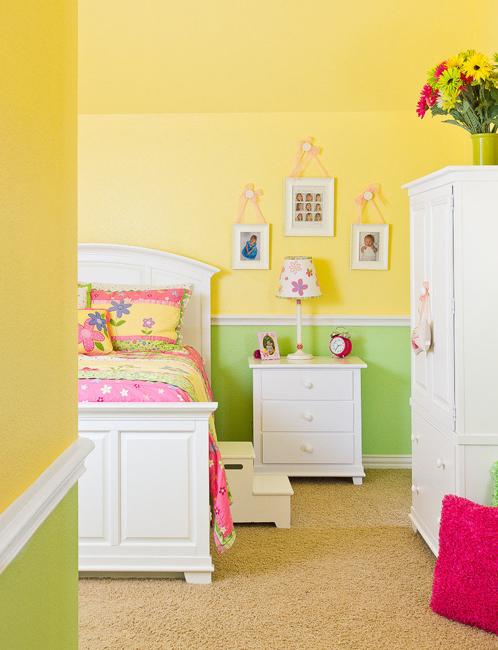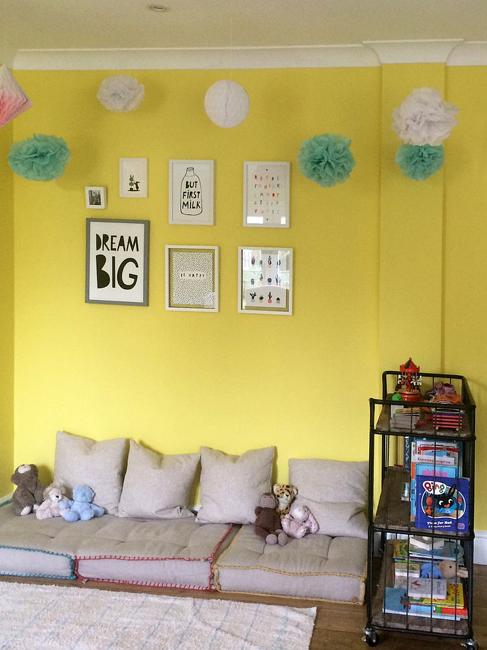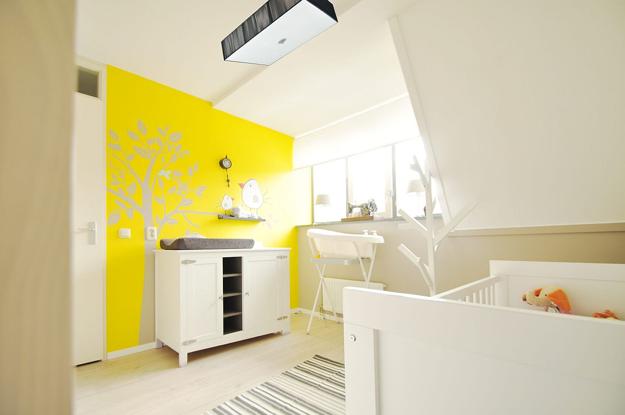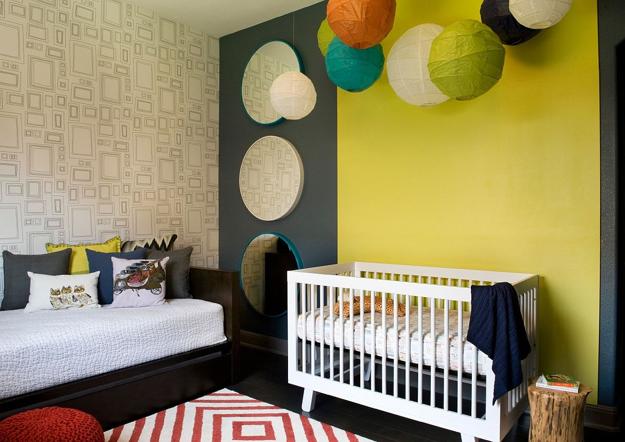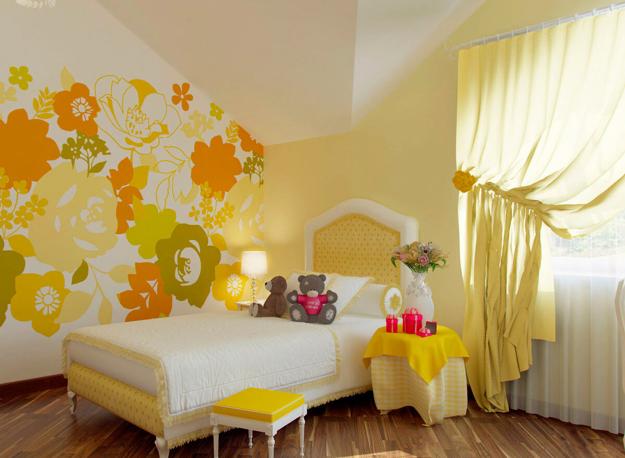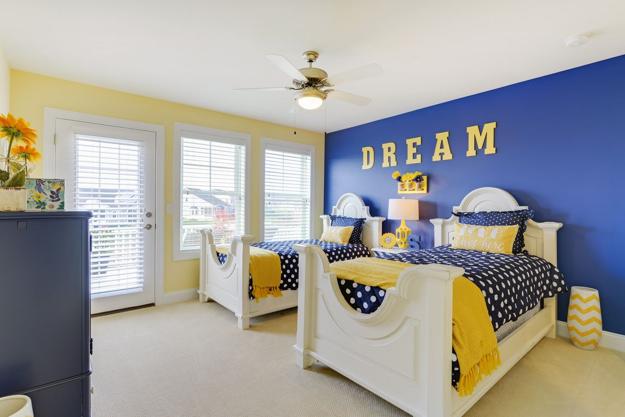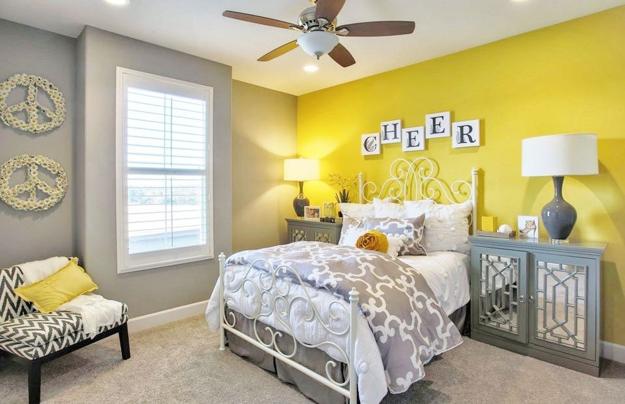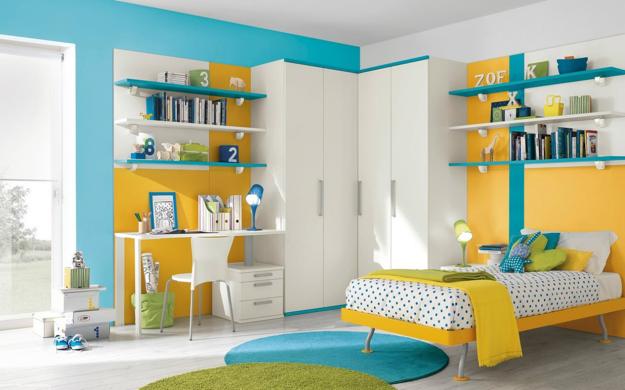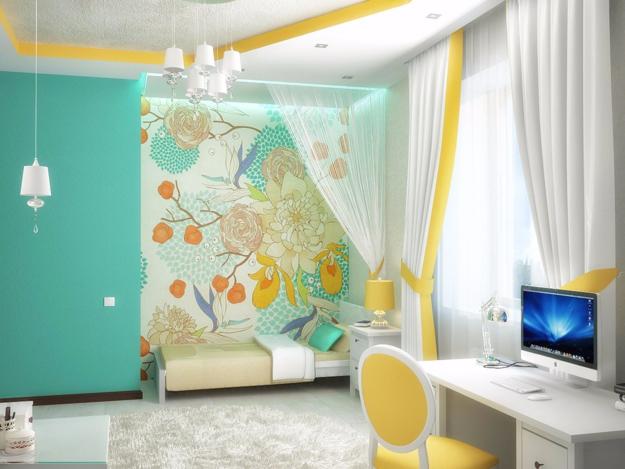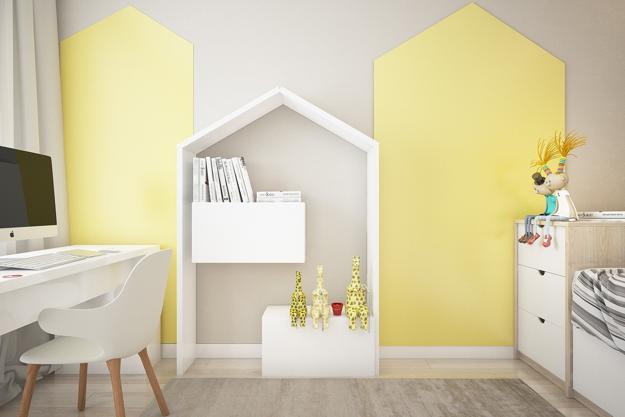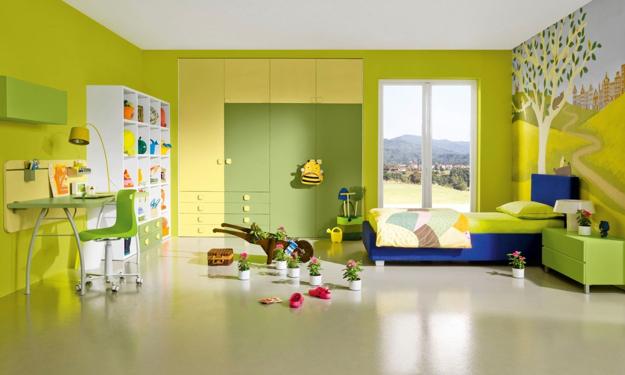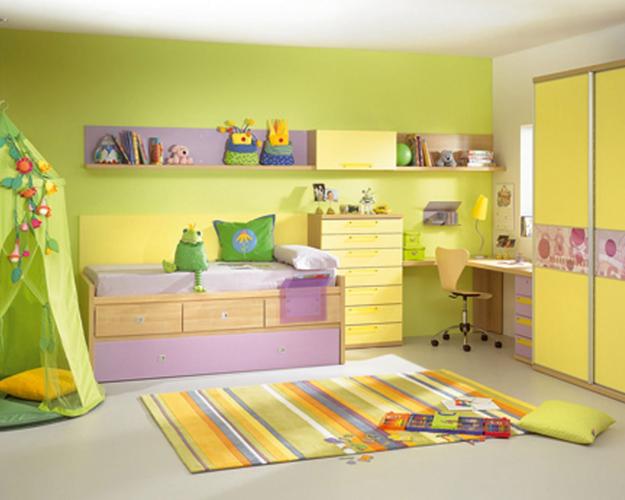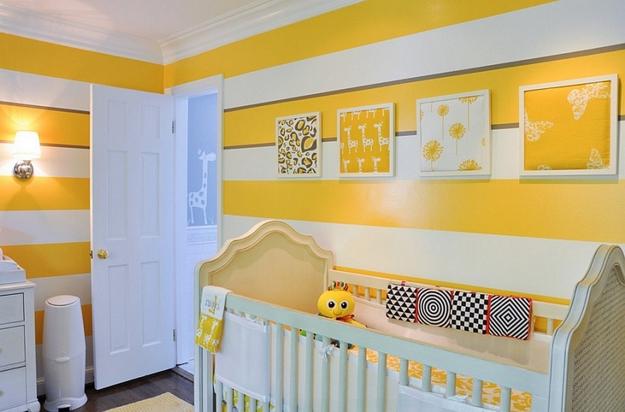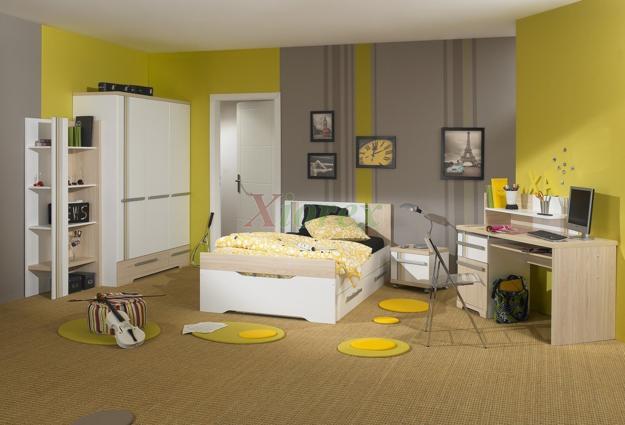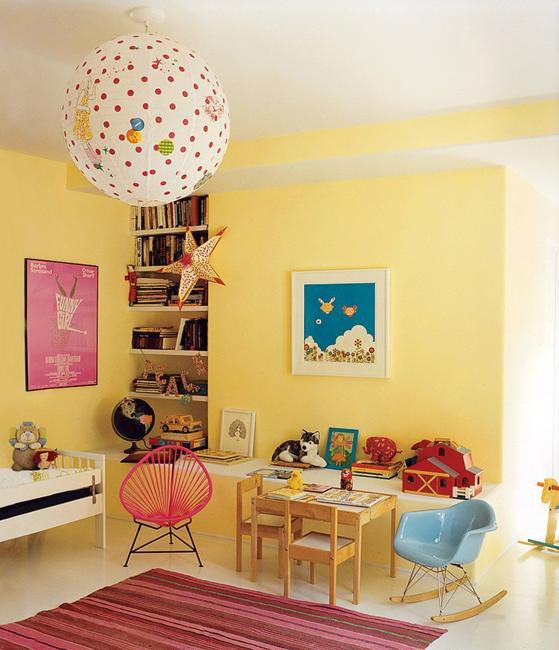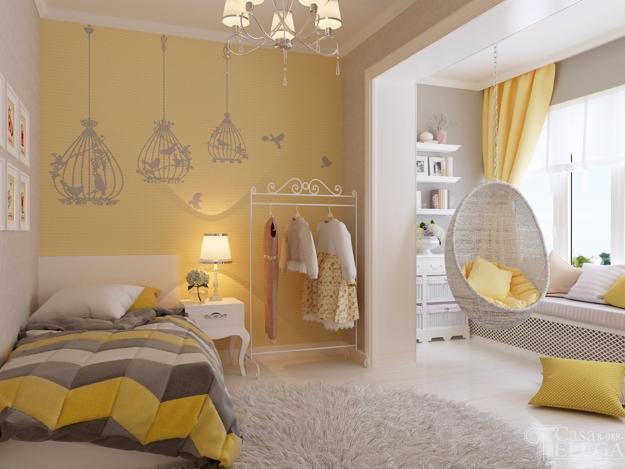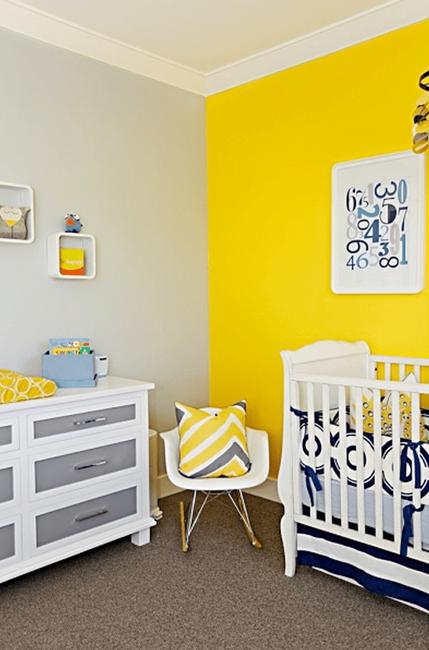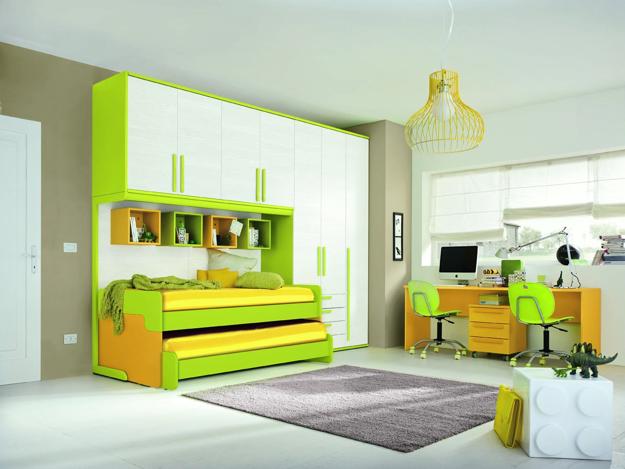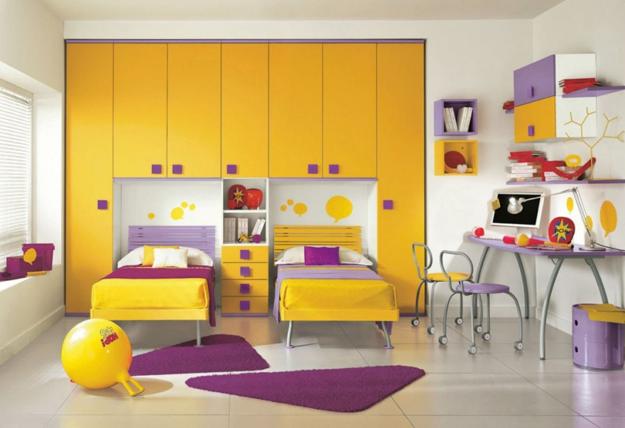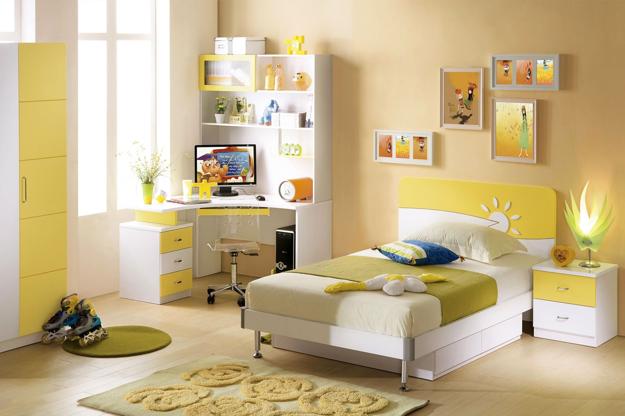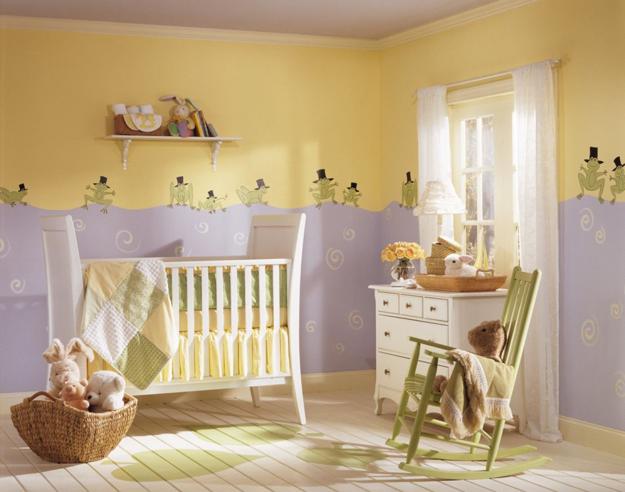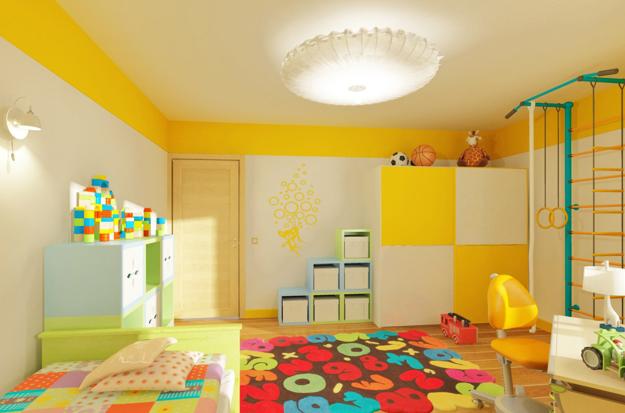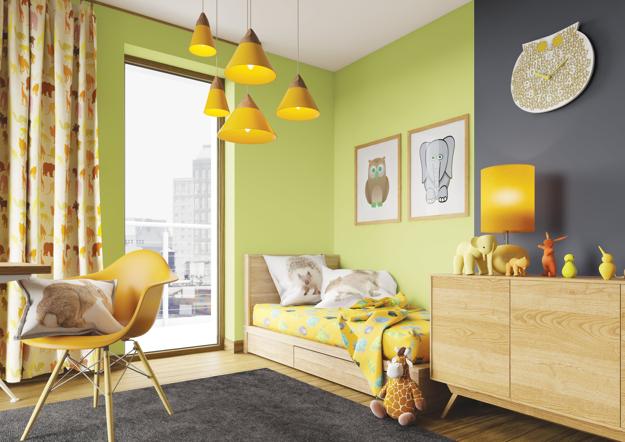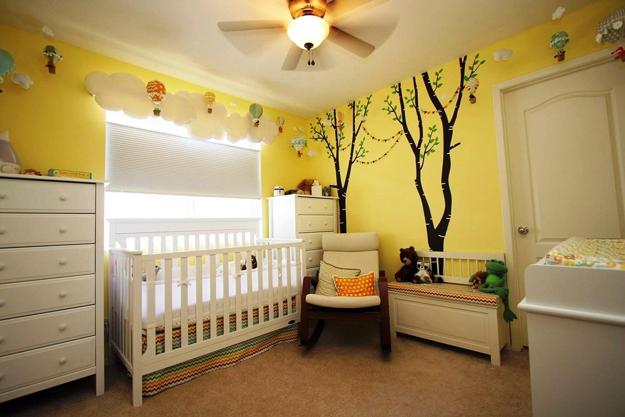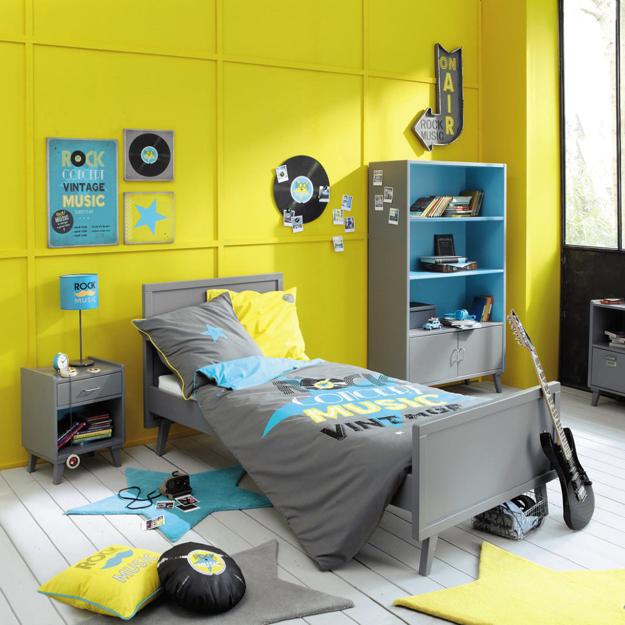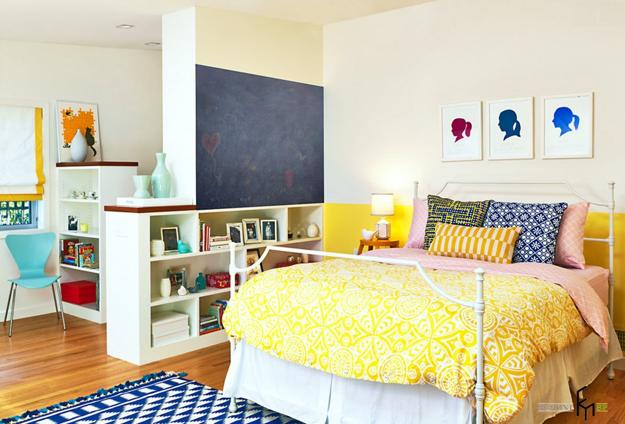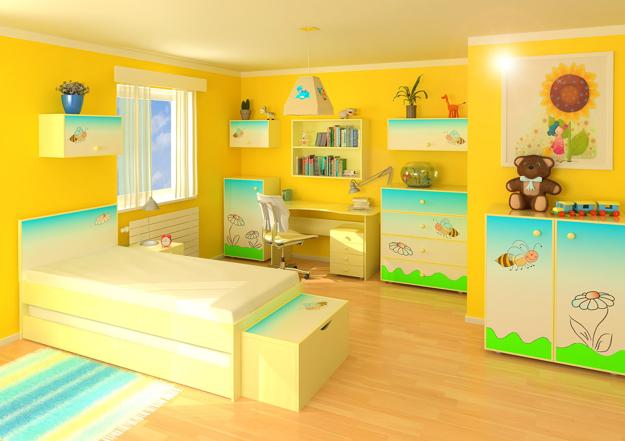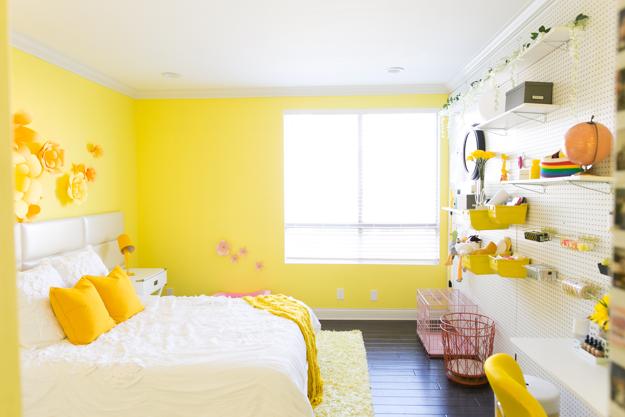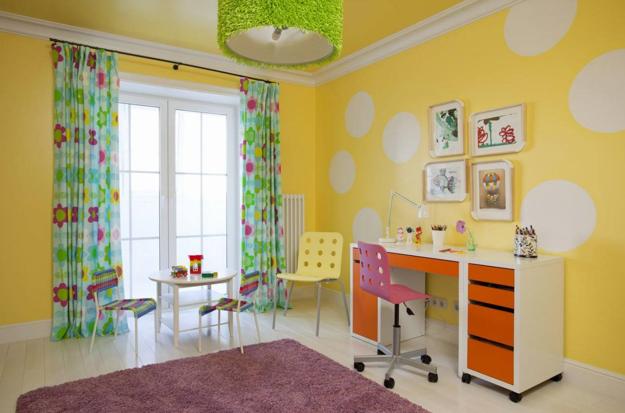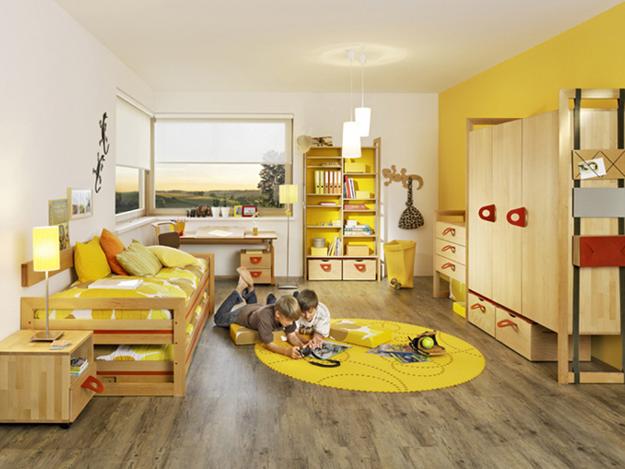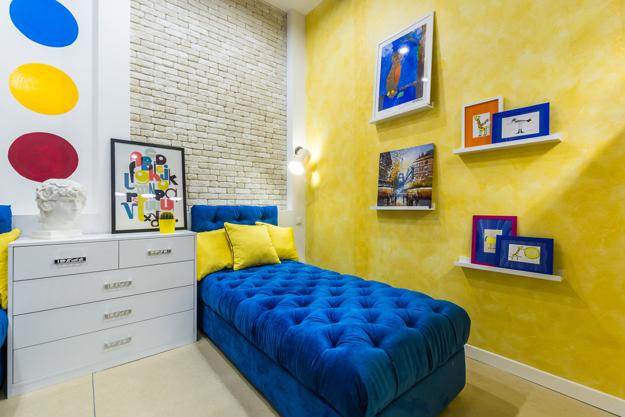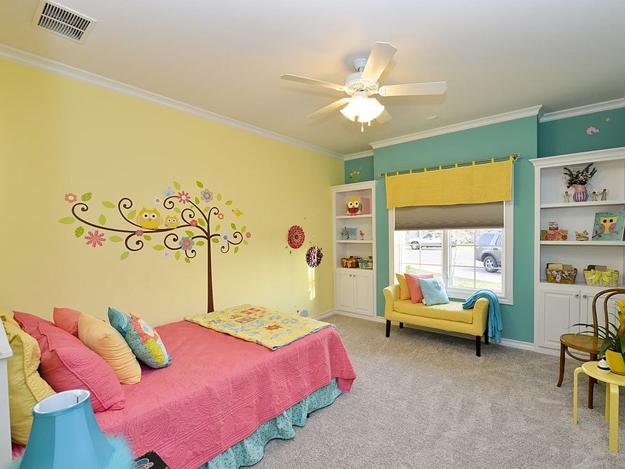 Small decorative accessories, modern textiles, and indoor plants are cheap ideas for quick and easy room makeovers. These elements are fabulous...
and enjoy free articles sent to your inbox