Tree Inspired Pyramid House Design Blending Eco Friendly Ideas and Natural Look

Green Design Ideas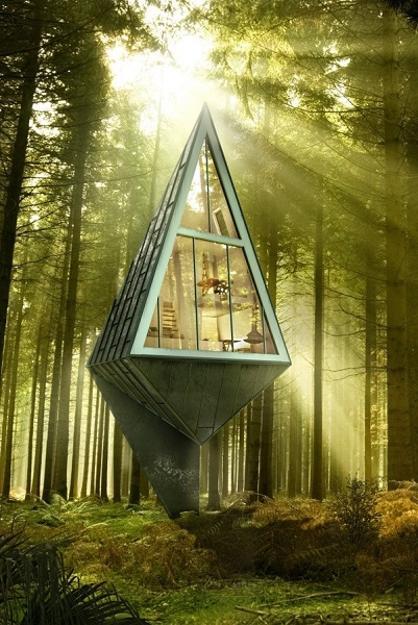 Tree inspired pyramid-shaped modern house design
eco friendly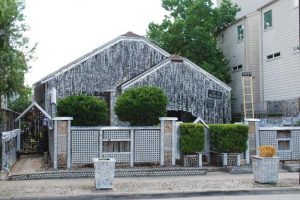 This modern house design features a triangular shape inspired by a tree. It makes the house boundlessly merge with the surrounding forest and visually connect the house with the nature. Lushome presents this unusual modern house perfect for stress free lifestyle.
This modern house features the interesting shape and unique design which allows to decrease the impact on the environment. The modern house is almost floating in the air, supported by one poll. The tree-shaped house in the forest looks amazing and provides a great escape from hustle and bustle of the large cities.
The modern house design reflects popular Green ideas of returning to the natural sources, materials and organic design that inspires many contemporary architects and interior designers to create comfortable and eco-friendly homes. The surrounding trees offer luxurious privacy, peace and quiet atmosphere for ultimate relaxation.
Tree-shaped modern house design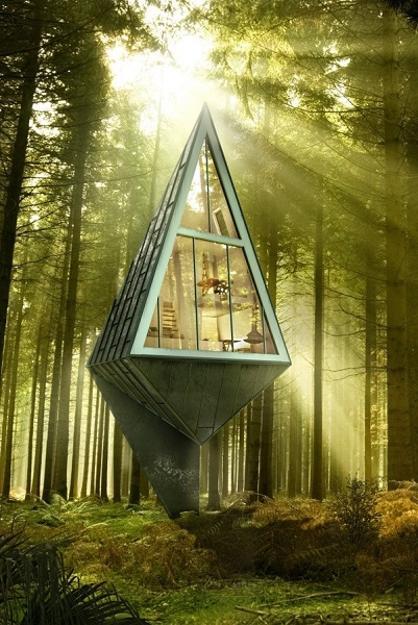 Architecture student Konrad Wojcik has developed a project called Primieval Symbiosis and envisioned the Single Pole House ad a great attempt to build an eco friendly house in a forest without destructing the environment and violating the integrity of nature.
The eco friendly house looks like a pyramid inspired by trees. The modern house design is a blend of contemporary technologies, Green ideas and comfortable interiors. Its heat pump can get energy directly from the soil, and the hig-tech bioreactor can process waste.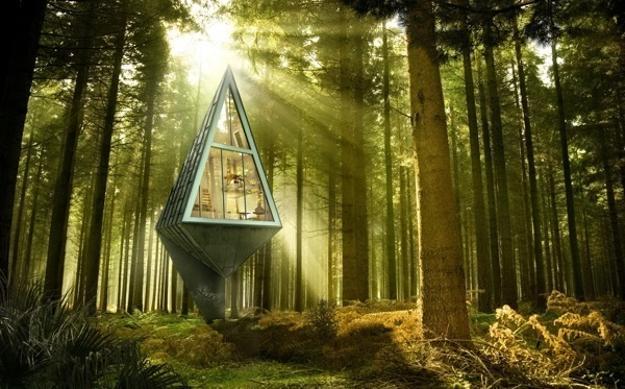 These eco-friendly house design offer many interesting Green ideas and solutions, as solar panels, LED- lighting, natural ventilation and rainwater collector, allowing the eco friendly house to operate almost independently from the outside world.
Cute small house designs with gable roofs and triangular A Frames
22 beautiful wood cabins and small house designs for DIY projects
Cement and steel were exchanged for wooden frames to make this modern house design eco friendly and light. Its structure is strong and designed with recycled and eco friendly building materials.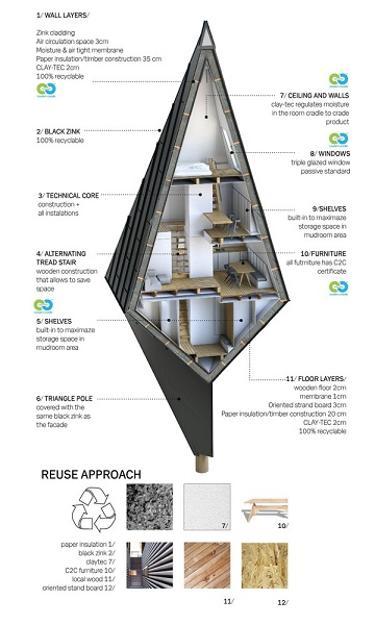 This single-pole house design has a living area of ​​61 square meters. The modern house is designed for two people and offers three living area: kitchen, bedroom and recreation room. It is assumed that in future this house design project can inspire triangular pyramid shaped, eco friendly and modern houses built in tourist villages and small towns in the forests.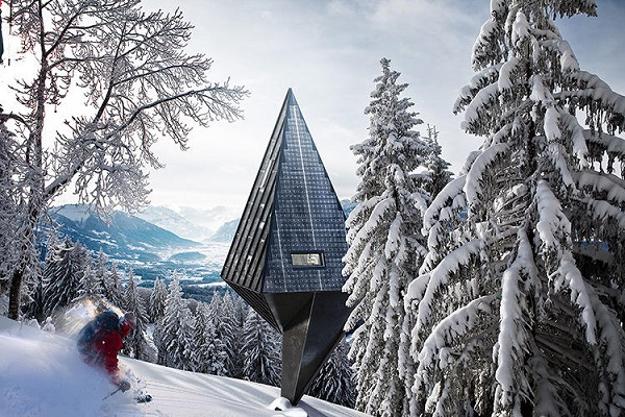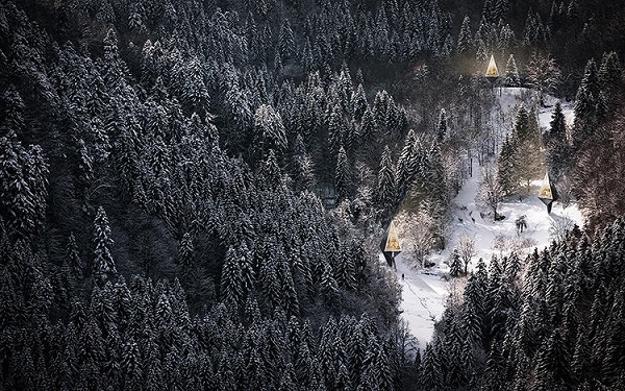 It is possible to find enough space for a small bedroom even in a tiny apartment or home. Here are smart...
and enjoy free articles sent to your inbox