Surprising Modern Tableware Design Ideas from Cristina Celestino and Design Attico
Modern tableware designed by Cristina Celestino is surprising and inspiring. Simple and elegant Deriva Glass Collection of modern tableware includes various glass carafe and glasses that create stackable sets with covers in bright colors. This unique, interesting and playful modern tableware is designed by Design Attico.
The glass floats can be used for other purposes, as small dishes, adding a surprising details to table decoration. Small dishes can work as decorative vases, bringing modern art into table decor and allowing to experiment with bold color combinations, says the designer. The designer suggests to use the largest vase as a mini fish aquarium, creating impressive table decoration.
Modern tableware sets from Christine Celestino are innovative and original, demonstrating brave design experiments with glass shapes and colors. Graceful and elegant Atomizer tableware collection bring the aroma of perfume into table decoration, surprising with charming feminine design.
Modern tableware made of colored glass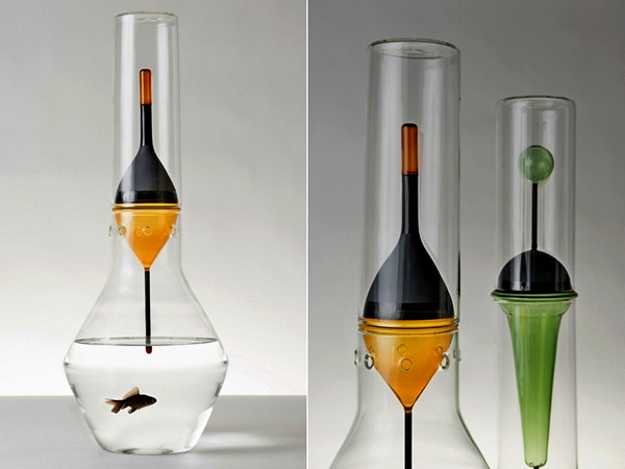 The modern tableware design presents a blend of aesthetic appeal, sensual pleasure and functionality. Perfect for kitchen and dining room decorating, the glass tableware sets with colorful covers look like vintage perfume bottles with bright covers.
Glass carafes and bottles from Atomizer collection are convenient, functional and attractive. They are great for unique table setting and special events or everyday table decoration. Wonderful for oil or vinegar, sauces and other condiments, these modern tableware items bring surprising design, shine and color into table decor.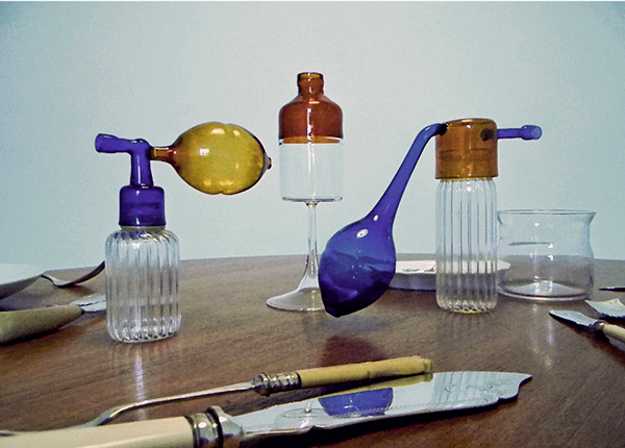 Also glass carafes and bottles can be filled with milk, juice, cocktails and other beverages for unusual and fun individual servings, offering an excellent, creative and space saving alternative to conventional glass pitchers and glasses. Spray guns, made of colored glass, are bright and very decorative stoppers that transform table decoration into colorful and very interesting.
Modern tableware trends for contemporary table decoration
Modern tableware design idea Brandy Pipe reinventing classic glass geometry
Cartoccio Collection of modern tableware and decorative home accessories
Atomizer collection of glass tableware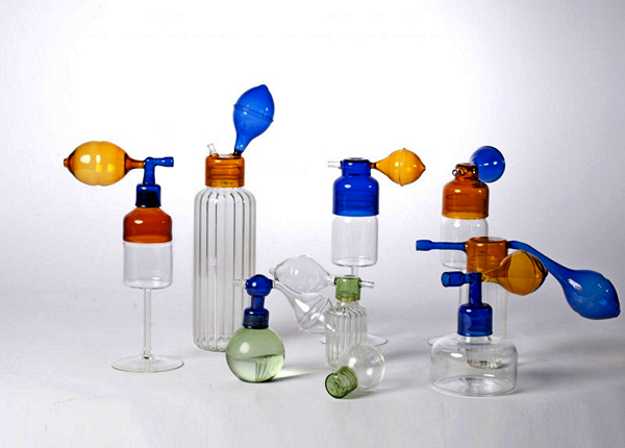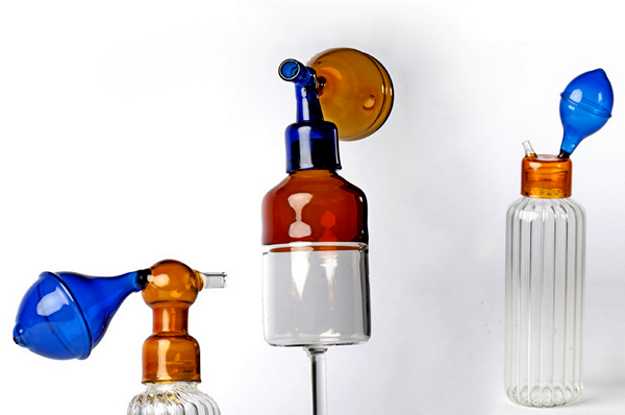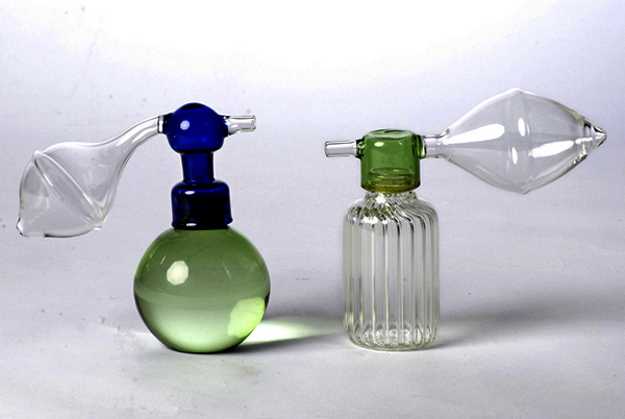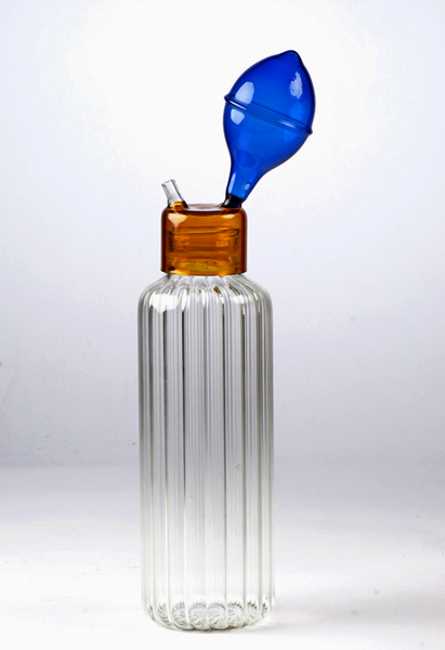 Deriva Glass tableware collection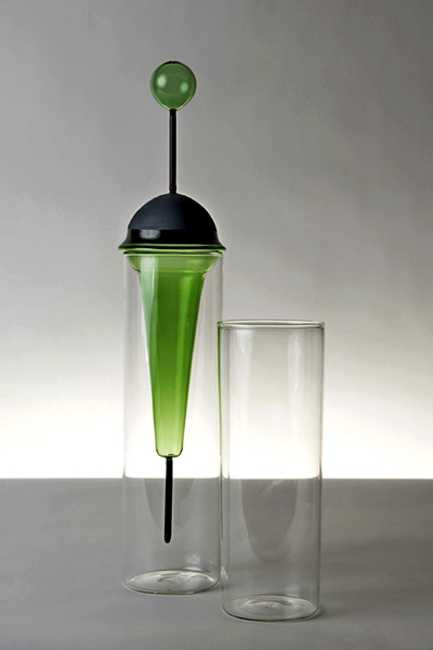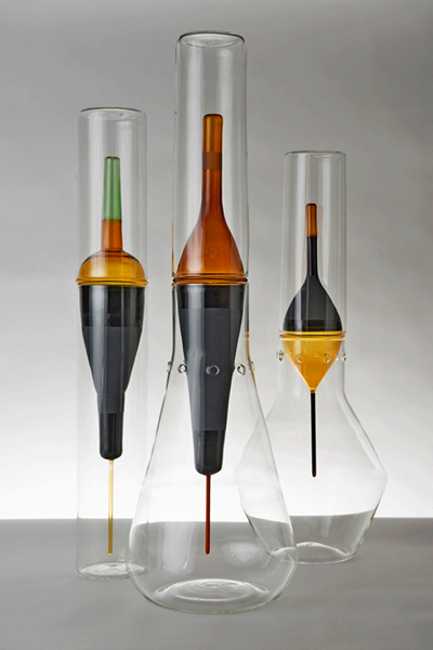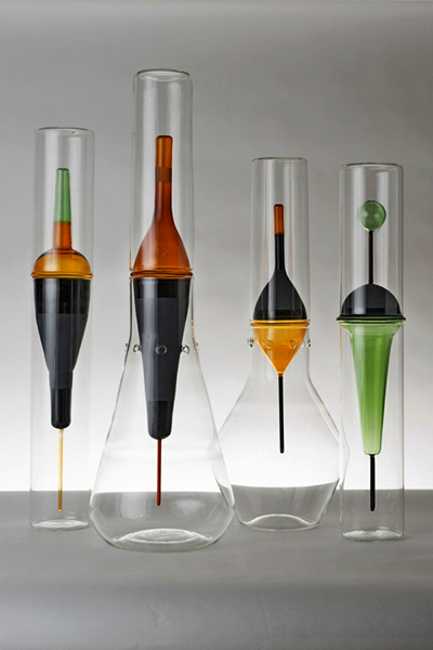 by Ena Russ
last updated: 14.04.2013
and enjoy free articles sent to your inbox
Subscribe