Spectacular Modern House Design Delights with Wood and Glass Architectural Elements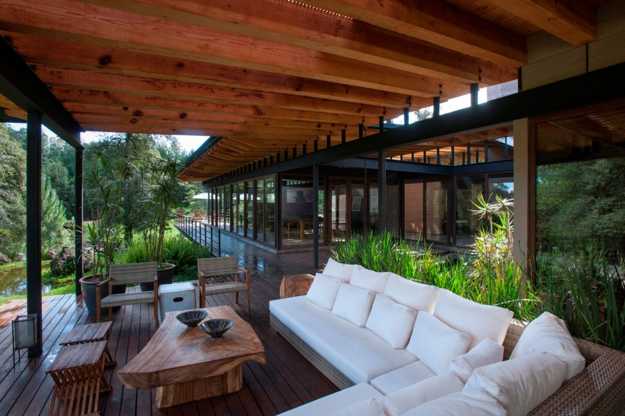 Gorgeous wood furniture and architectural elements
Casa San Sen is modern house design that delights with spectacular structure and amazing wood furniture enhancing comfortable and inspiring interior design. This modern house surrounded by lush vegetation is designed by Alejandro Sanchez Garcia.
Modern house design and landscaping ideas create a wonderful home with exotic, luxurious and relaxing atmosphere. Green color, combined with natural wood furniture and structural elements, makes this place feel tranquil and peaceful, perfect for rejuvenating and enjoying quiet and beautiful natural environment.
This modern house is located in Valle de Bravo, México and features vibrant green vegetation, blended with attractive architectural elements and interior design ideas, connecting house exterior and home interiors with glass walls and doors which give an authentic touch to rooms.
Modern interior design with wood and glass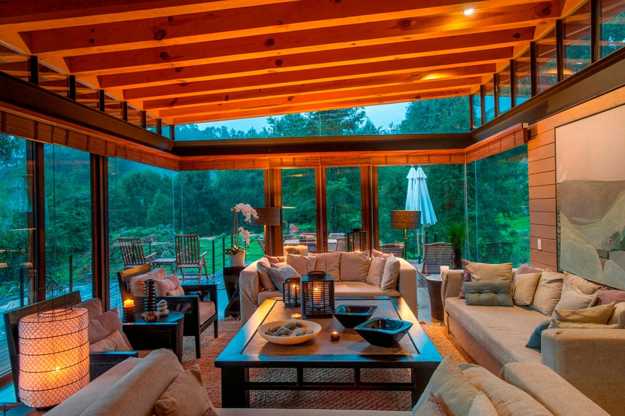 The exquisite house design allows to enjoy the home interiors, the outdoor rooms and landscaping. The architectural design features a structure that raises this home above the ground level on metallic pillars, merging the house design with natural landscape.
Impressive house design offers welcoming and spacious home interiors and charming outdoor rooms. The wooden terrace enrich modern interior design with a striking view over beautiful vegetation, creating a gorgeous place to live and enjoy the nature.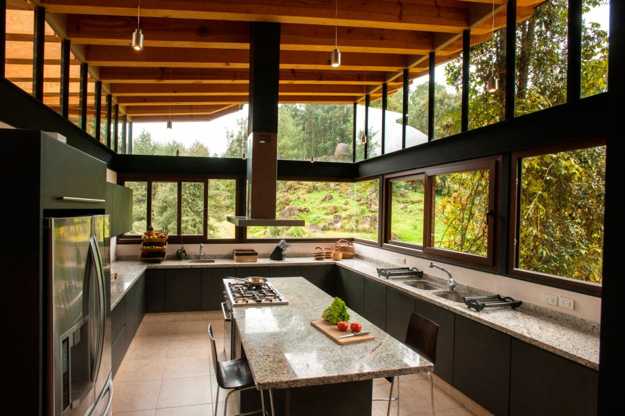 Wooden structural elements and wood furniture add to a comfortable feel in the house, enhancing modern interior design with spectacular natural materials, bringing the nature inside through glass walls and creating cozy home interiors with amazing views.
Modern house design blending stone, steel and wood into modernist box with glass walls
Stone and wood interior design in eco style, modern houses
Wooden wall panelling and wood furniture, eco interior design and decor
Case San Sen has attractive and pleasant rooms spread on one level. Modern interior design ideas, glass and wood, roof cutouts and unique wood furniture pieces create interesting and original home interiors. Transparent glass wall design invites light inside, create bright rooms and connects modern interior design with the environment.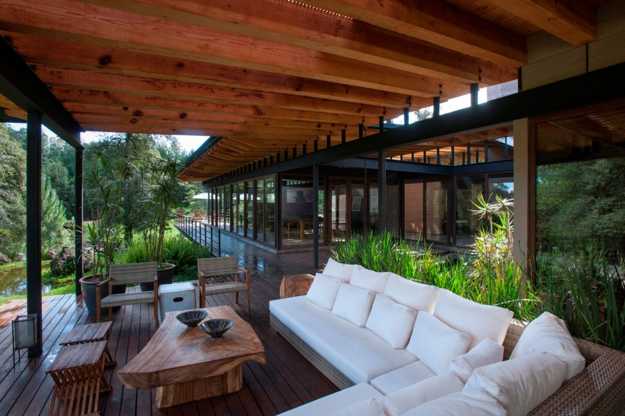 Wood furniture and wooden architectural elements give a luxurious, exotic and original look with rustic flavor to this house design, blending modern interior design ideas and classic materials into beautiful rooms. Airy and pleasant interior design, lush vegetation that surrounds the house, warm wood and impressive glass architectural elements make this home feel comfortable, natural and breezy, offering simple and exquisite, functional and neat decor, ideal for stress-free living.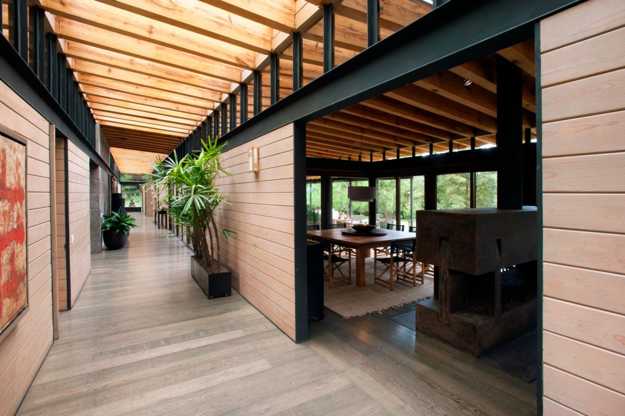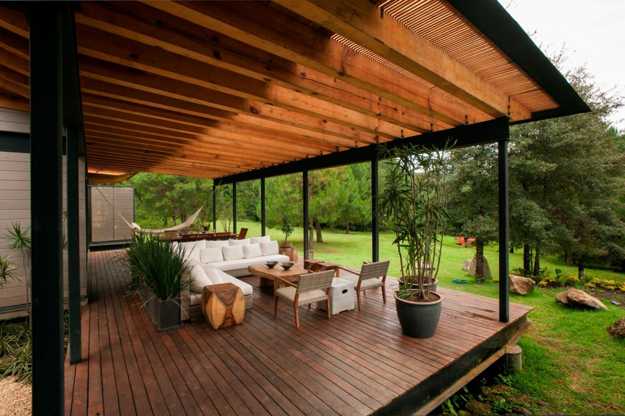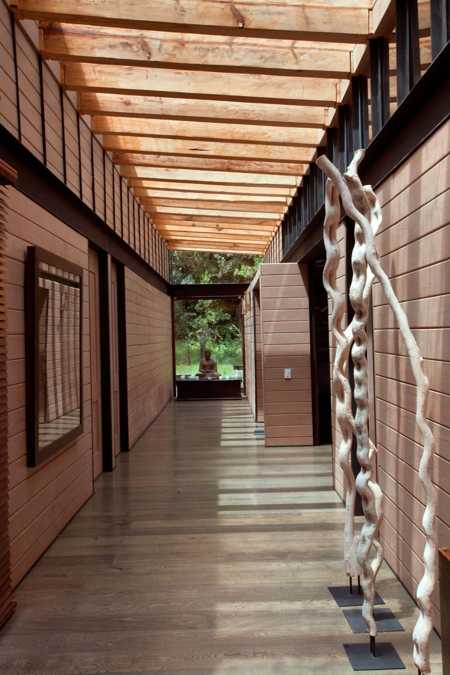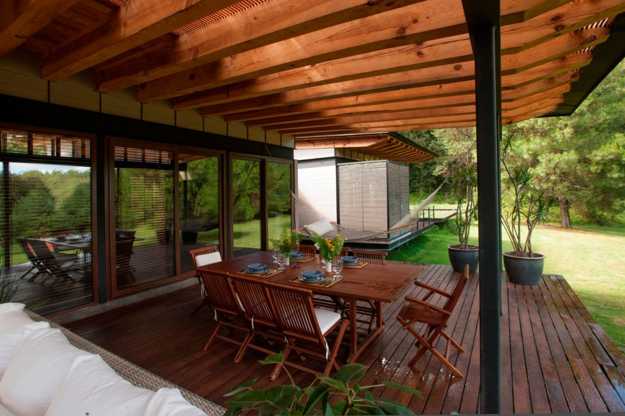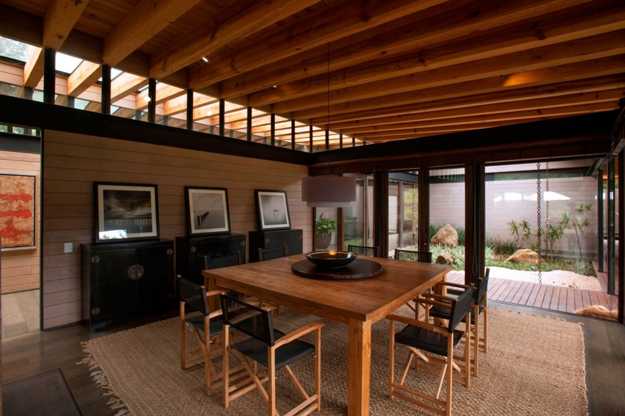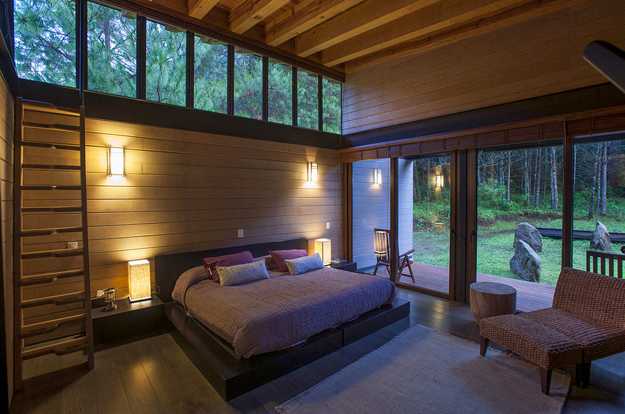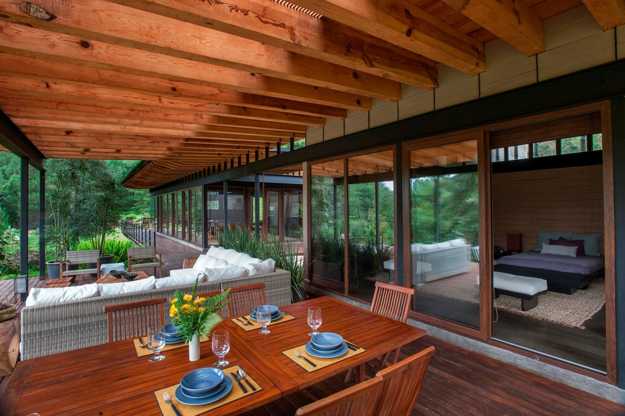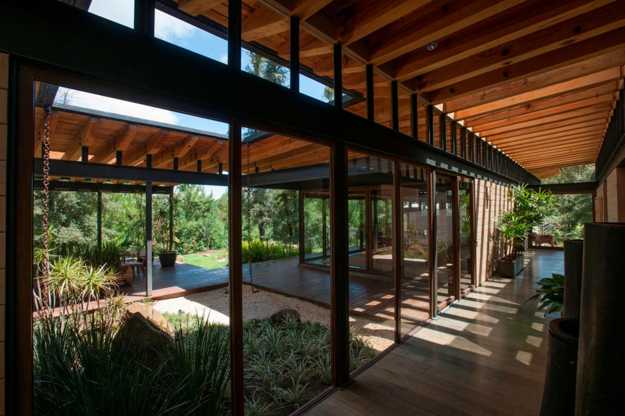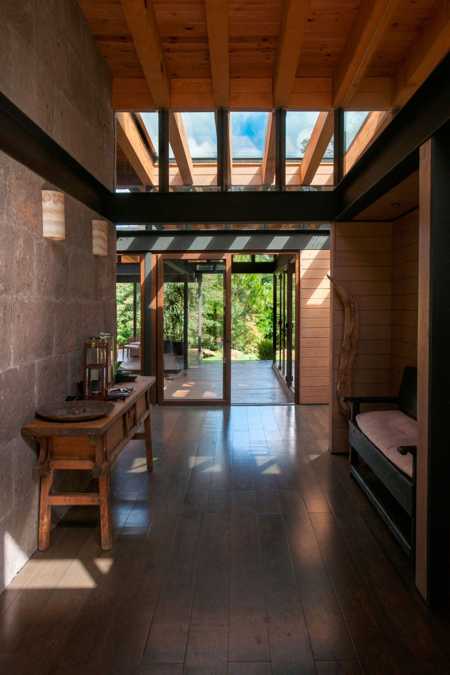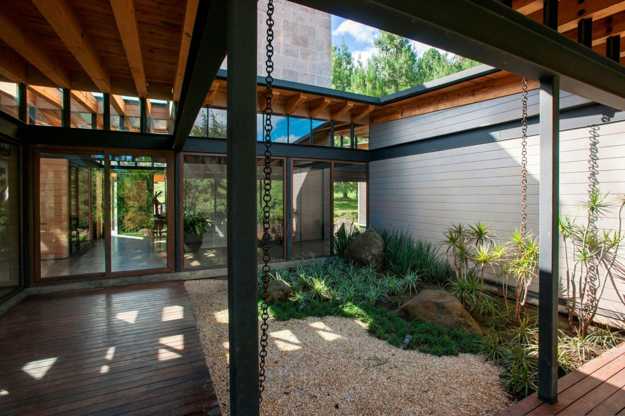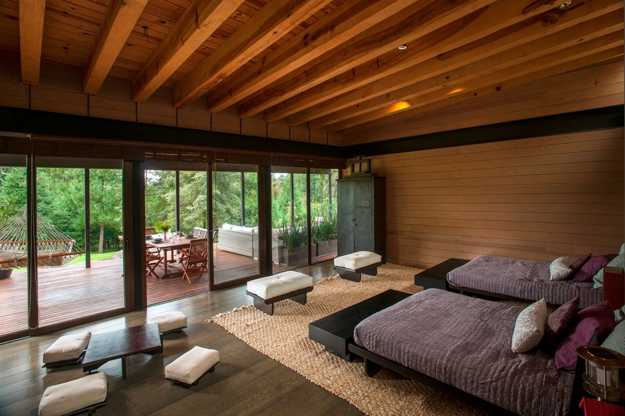 Modern house exterior design with wood and glass architectural elements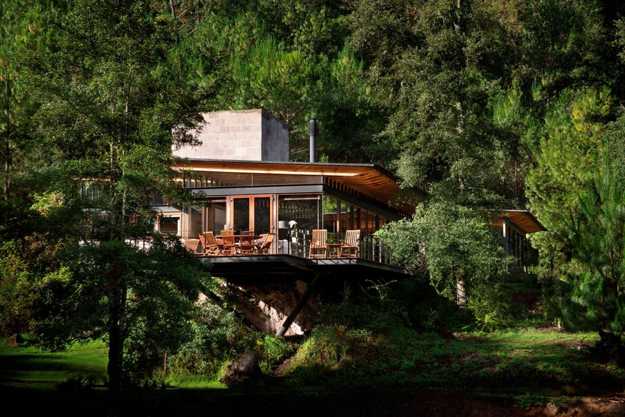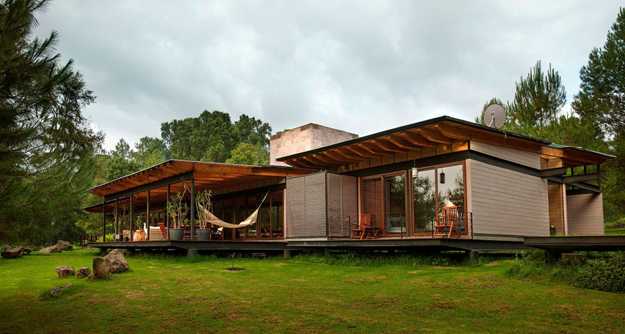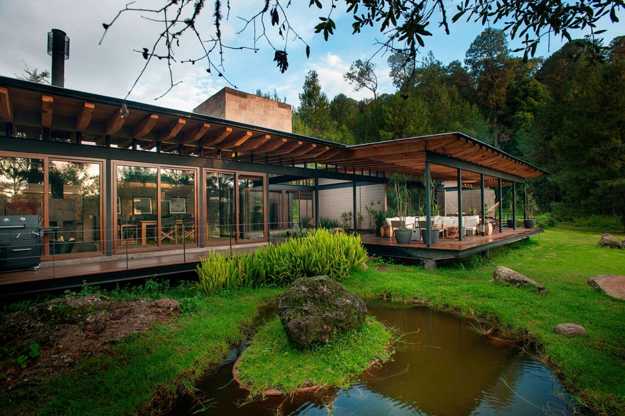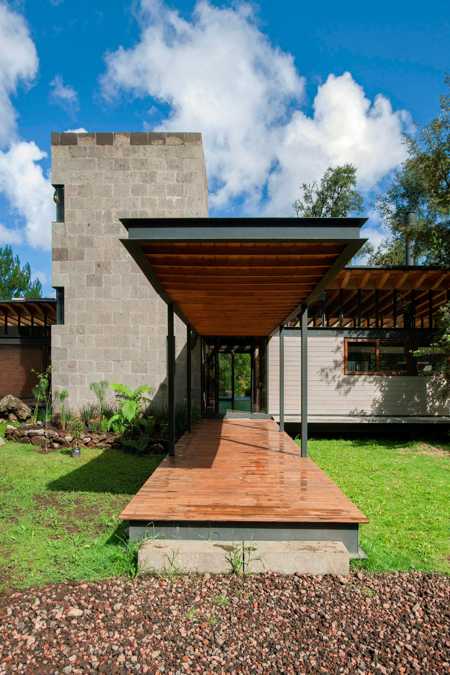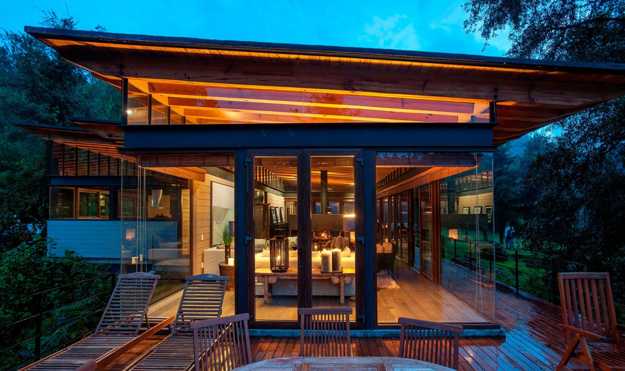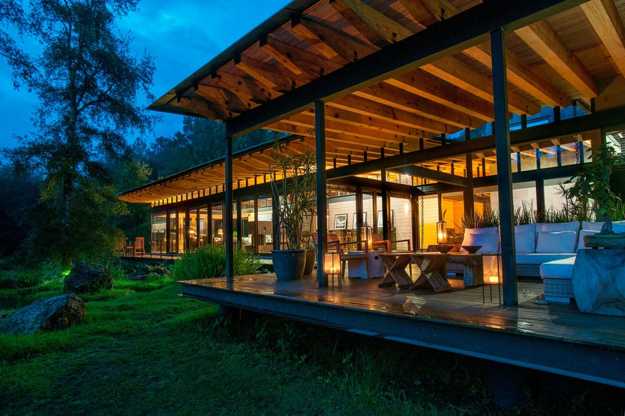 Photographs by Jaime Navarro

Wooden shelves are unique kitchen storage ideas that require good organization. Nobody wants to see the mess inside of the cabinets,...