Spectacular Glass Wall Design and Wood, House Taupe in Chile

Interior Design Ideas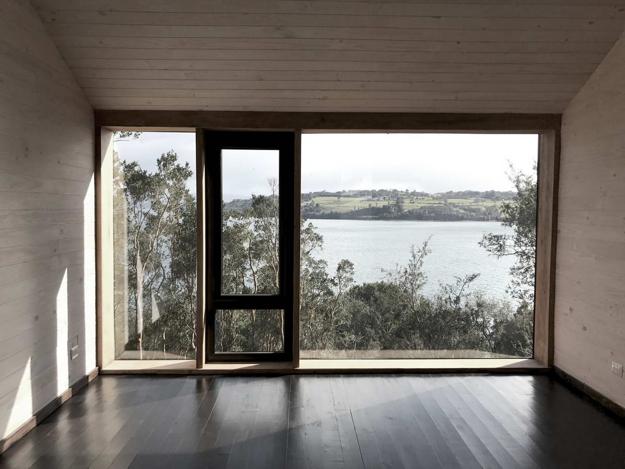 Glass wall design, beautiful views
decorating with glass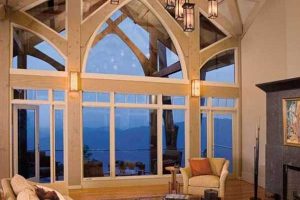 This beautiful house design with substantial glass elements by Ortuzar Gebauer Arquitectos features breathtaking walls and panoramic views of the natural surroundings. Harmoniously merging with the local terrain the house provides bright and comfortable wooden interiors and extensive decks surrounded by the forest. The attractive, warm, and inviting home interiors and outdoor living spaces make an ideal retreat for nature lovers.
The house is a fantastic home built for short getaways and family holidays. The modern interior design, natural materials, and bold glass walls open up and harmonize the spaces connecting people with nature. The lightness of the home interiors and warmth of natural wood come together creating this modern place enhanced by the splendid beauty of the surroundings.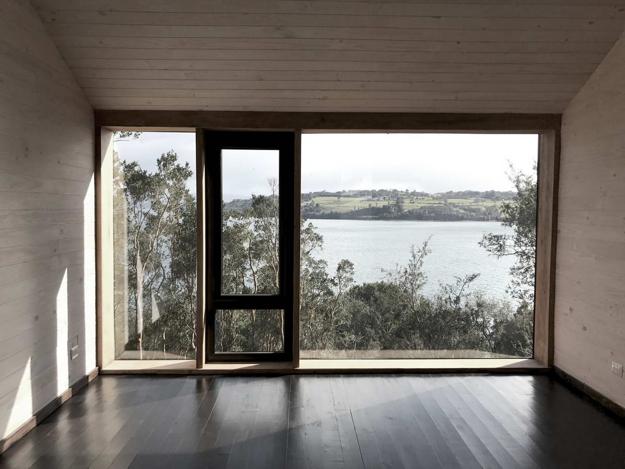 Glass wall panels and roof windows look dramatic inviting plenty of light inside and giving a vibrant, contemporary look to the house design. Its simplistic and elegant nature blends comfort with functionality providing a unique character for the house exterior and interiors.
Glass wall design creating modern interiors with spectacular river views
Contemporary home with glass walls and panoramic views in Virginia
Glass wall designs, large windows, no boundaries interior design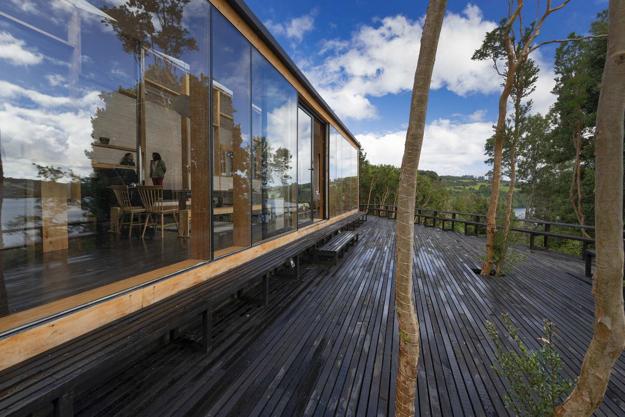 30 modern ideas to use glass in home interiors and exterior design
Glass wall design and retro-modern interior decorating
Glass blocks, modern wall design ideas for bathrooms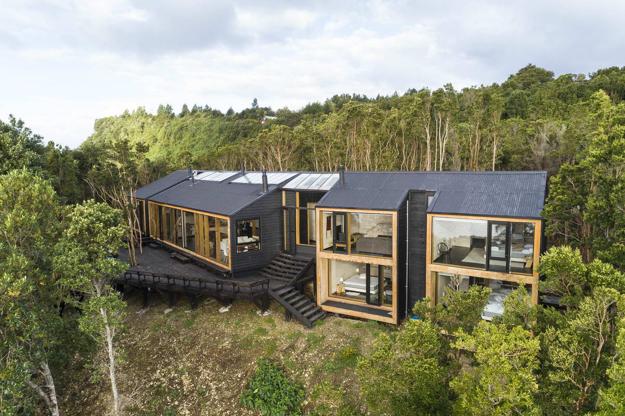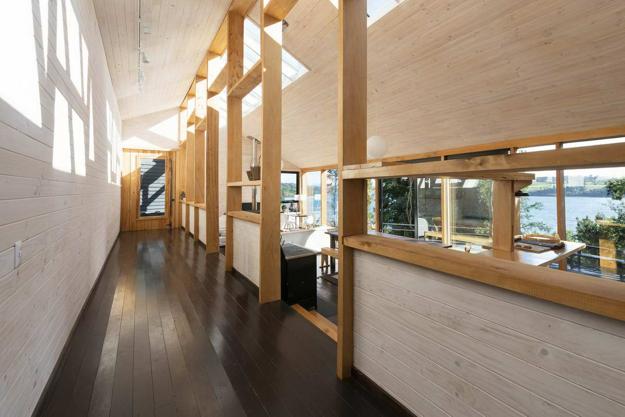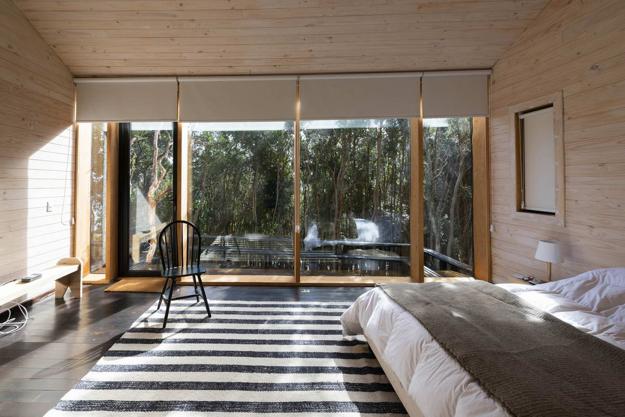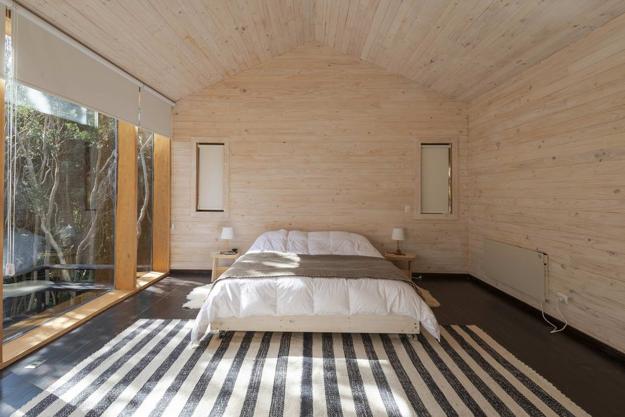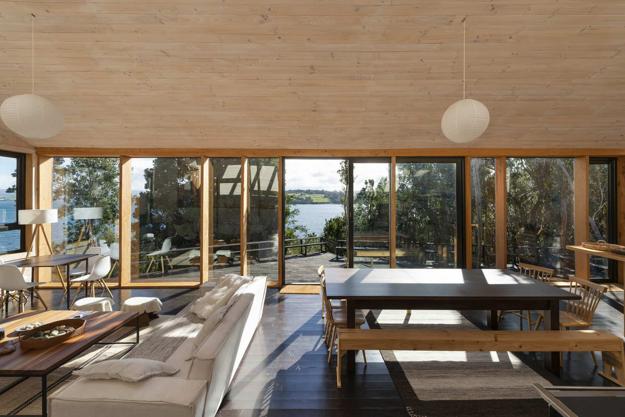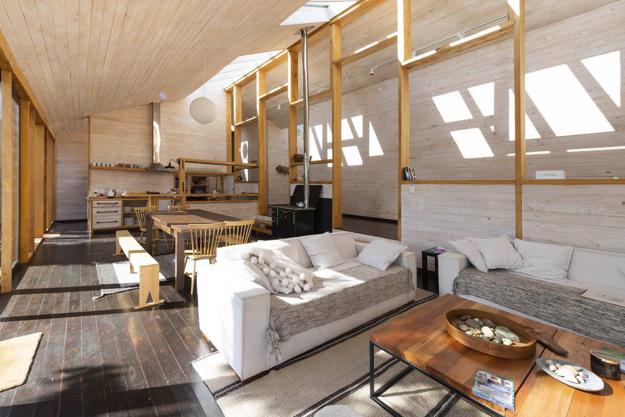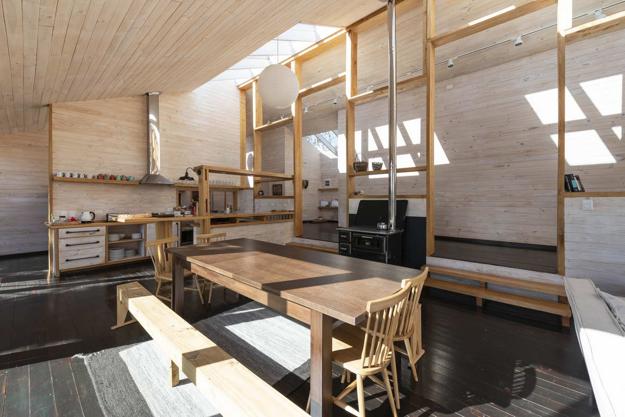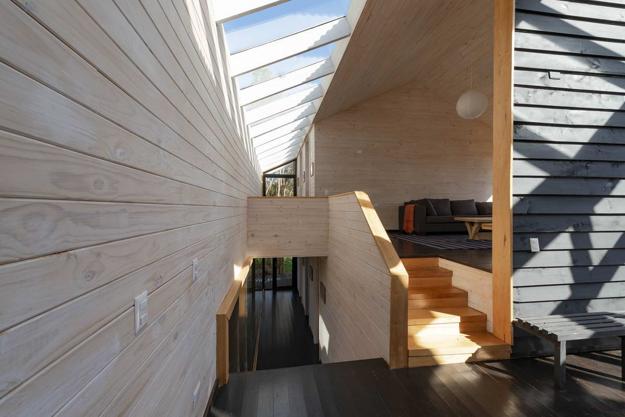 Modern house design in Japanese style celebrates the functionality and elegance of minimalism. Airy, bright rooms look inviting and comfortable. Natural...
and enjoy free articles sent to your inbox