Glass Wall Design Creating Modern House Interiors with Beautiful River Views in Maryland

Interior Design Ideas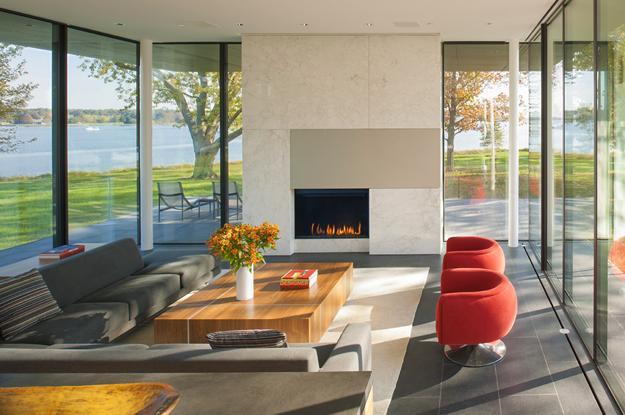 Modern living room design with a contemporary fireplace and glass walls
decorating with glass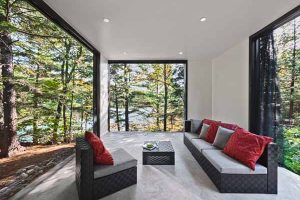 Glass wall design is a spectacular trend in residential architectural interiors. This modern house is built in Maryland and features a gorgeous corridor of glass walls that invite the beautiful surrounding inside and enrich contemporary interior design and decor with bright light and the panoramic view of the river.
The Tred Avon River House design is a stunning project by architect Robert M. Gurney, www.robertgurneyarchitect.com/. The modern house is surrounded by beautiful mature trees. Its glass walls offer stunning views from all rooms facing the river.
The modern house design feature fine details, in contemporary style. Modern interior design is enhanced with contemporary home furnishings that allow views of the picturesque site to provide the primary sensory experience, the architect says.
Modern interior design with glass walls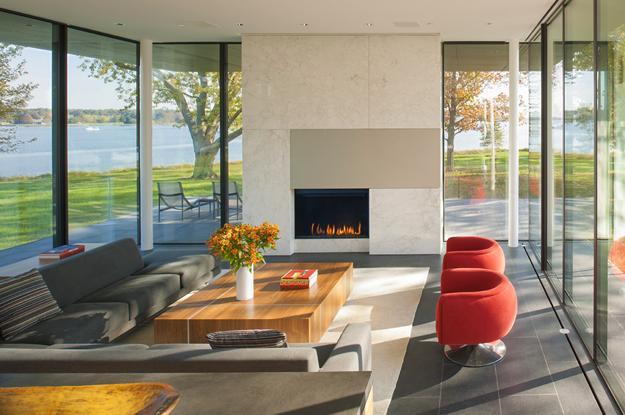 The modern house was designed for comfortable contemporary lifestyle and to enjoy the incredibly beautiful landscape, known as Diamond Point. Modern house exteriors with glass define bright interior design, and glass walls seamlessly blend the impressive views with home interiors.
The house boasts floor-to-ceiling windows that create the contemporary glass walls, inviting the sunshine to warm up interior design and create bright and inviting rooms. The glass corridors link the living spaces creating beautiful, comfortable, spectacular and modern interior design.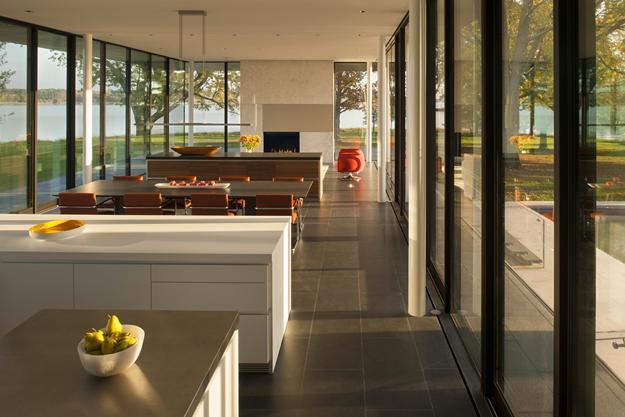 Stone and glass are soften with wood and comfortable brown colors. Contemporary home furnishings in neutral colors are combined with white decorating ideas and elegant touches of bold red and orange accents, adding depth and interest to modern interior design and decor.
Glass block wall design ideas adding unique accents to eco homes
Luxurious glass house design with impressive glass walls and lighting ideas
Getaway guest house design with glass walls and eco friendly room decor
Beautiful modern furniture and an elegant fireplace design in contemporary style create a cozy home while directing the eyes towards the picturesque river front.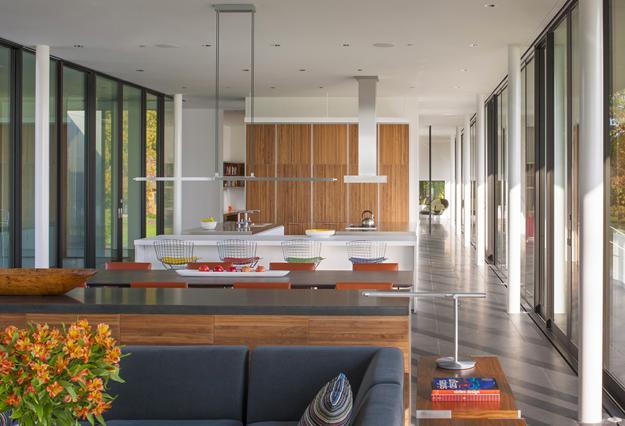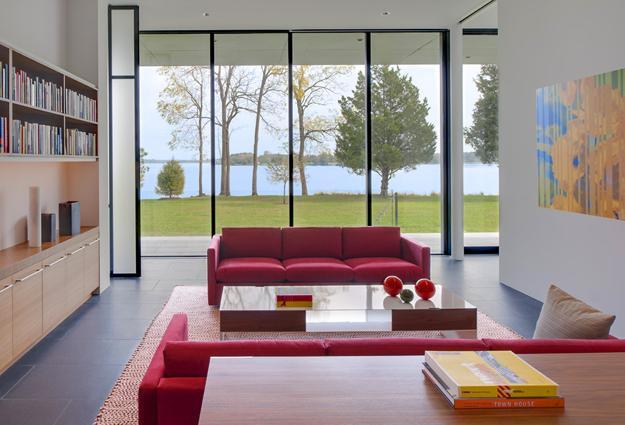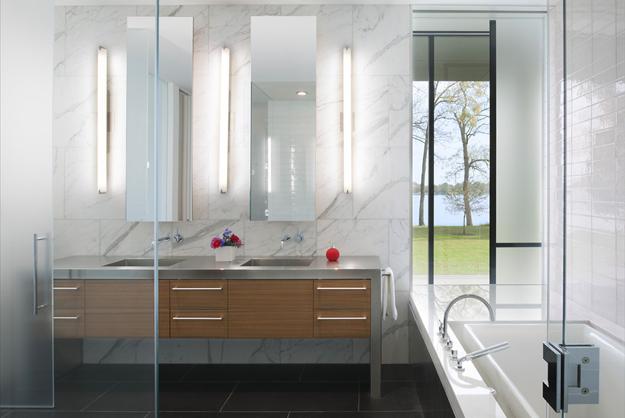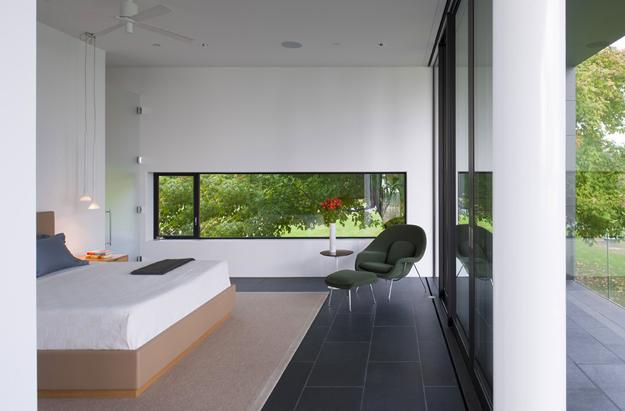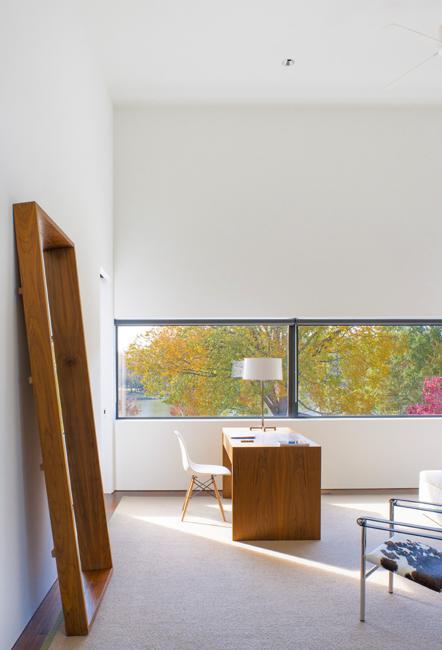 Contemporary house exterior design and yard landscaping ideas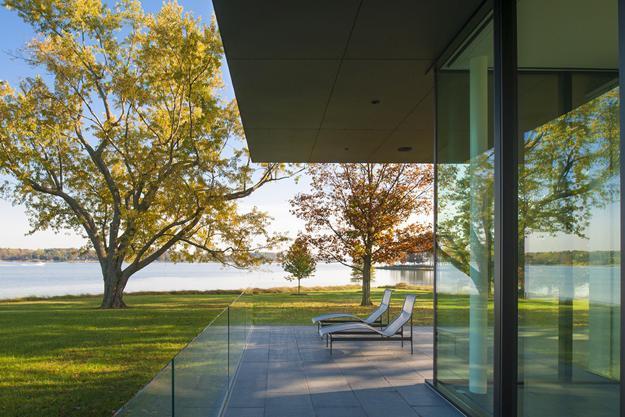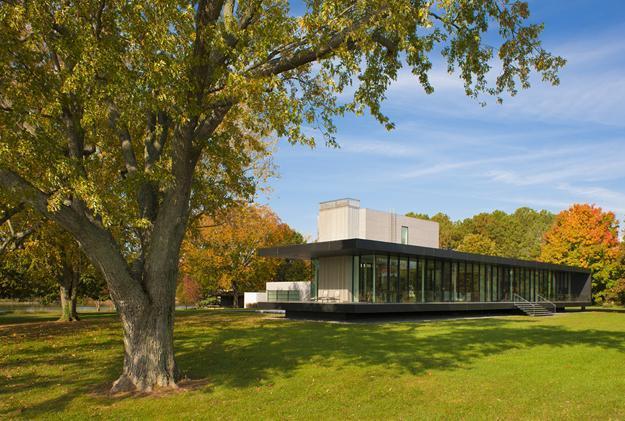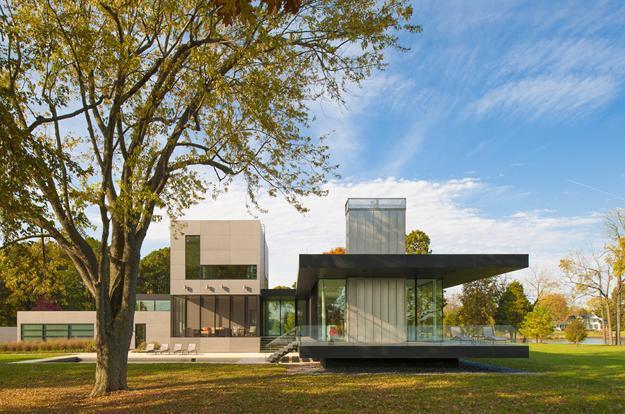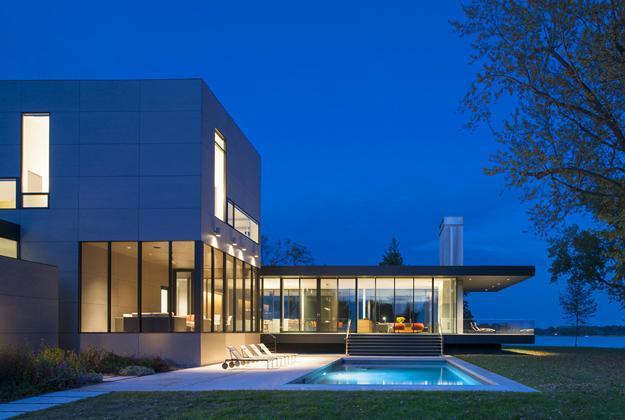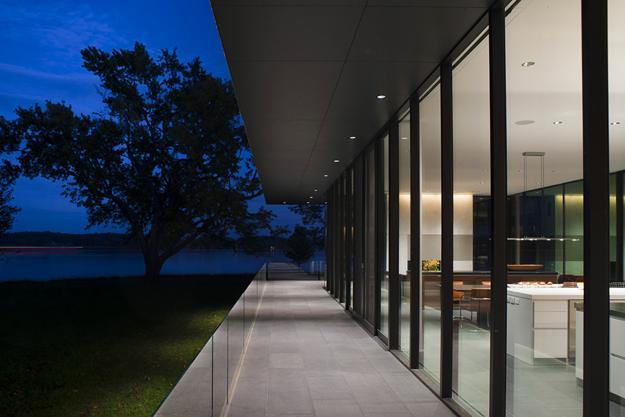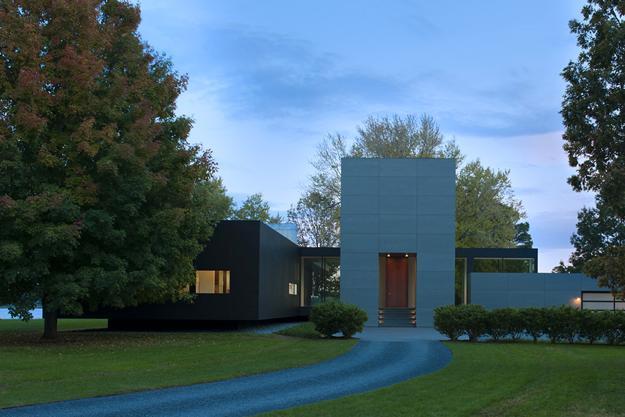 Modern house design in Japanese style celebrates the functionality and elegance of minimalism. Airy, bright rooms look inviting and comfortable. Natural...
and enjoy free articles sent to your inbox