Space Saving Interior Design Ideas for Small Rooms by StudioWok

Interior Design Ideas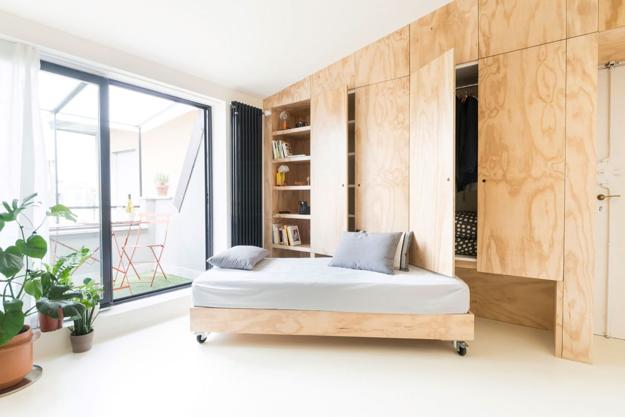 Wall design with shelves
VALENTINES DAY IDEAS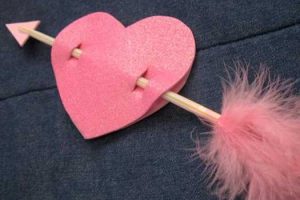 Space-saving interior design, transformers, and small furniture are the incredible trends. Decorating small apartments and homes calls for light neutral colors, compact furniture, transformer design, and intelligent storage solutions. Lushome presents a new project by studioWOK, www.studiowok.com/en, which gives lots of inspirations for decorating small apartments and creating modern, functional and comfortable small spaces.
Located in Milan, Italy, completed in 2015, this little apartment shows the appreciation of small homes. The apartment features 28 sq m (301 sq ft) of bright living areas which are organized and decorated for functionality and comfort. Modern interior design ideas and space-saving solutions blend into the attractive home interiors with warm and inviting decor creating a friendly atmosphere.
Decorating small apartments and homes is challenging and sometimes frustrating, but the contemporary space-saving ideas, elegant furniture and plenty of natural light solve the problem. Light interior colors and plenty of storage which efficiently using all valuable spaces transform small rooms and give fantastic inspirations for creating functional, bright and comfortable homes.
Small apartment ideas creating multifunctional and modern home interiors
Bright decoration patterns to spruce up small apartment ideas
Space saving apartment ideas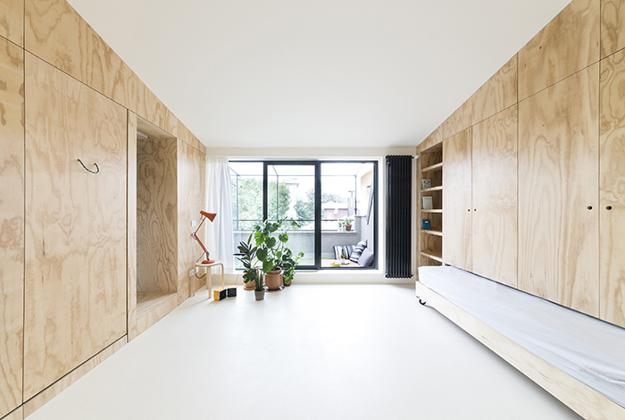 Clear lines help stretch small spaces visually and add a stylish look too. Every corner in these bright, small rooms is used efficiently, and the minimalist style enhances the contemporary elegance of functional and airy rooms. A large space in minimalist style is divided into attractive, functional zones. Bright lighting design, creamy and warm brown colors of wooden furniture create brightness and coziness in small spaces. White ceiling and floor emphasize a spacious feel of elegantly simple and attractive apartment ideas.
Small bathroom and small kitchen interiors delight with well-thought, space-saving design ideas and pleasant surprises of turquoise blue color. The bathroom and kitchen use a spectacular color combination of white and blue, golden brown and blue color hues. Small kitchen and bathroom offer beautiful small spaces which are functional and stylish.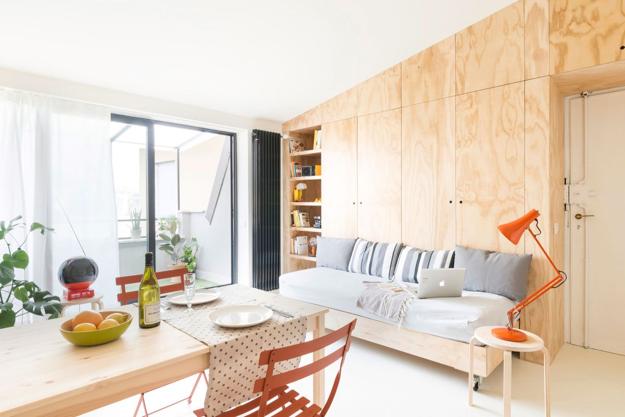 An integrated bed, built-in shelves and clutter-free decorating are attractive and beautiful. The interior design has a contemporary vibe and unique character that adds more style to small rooms.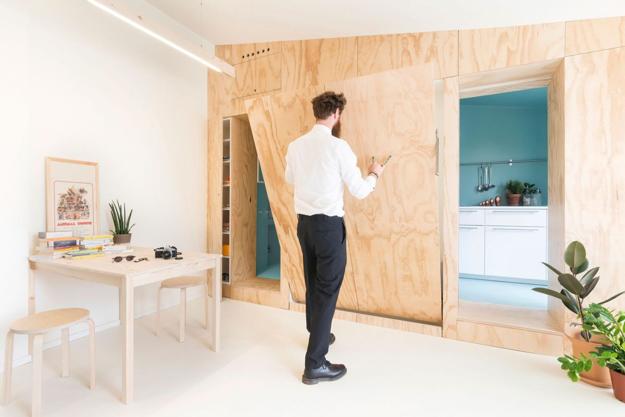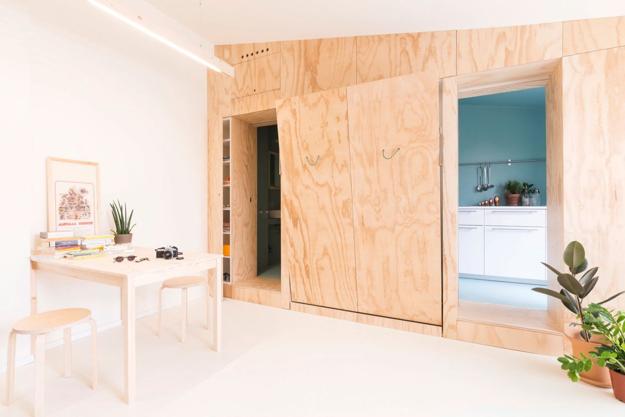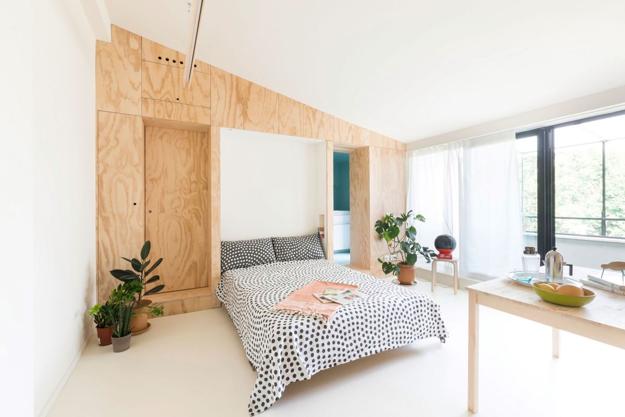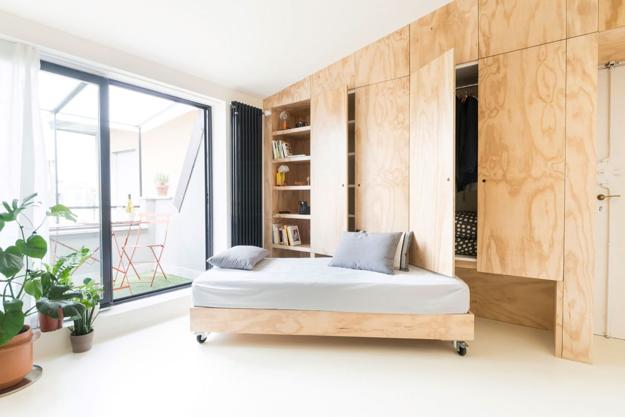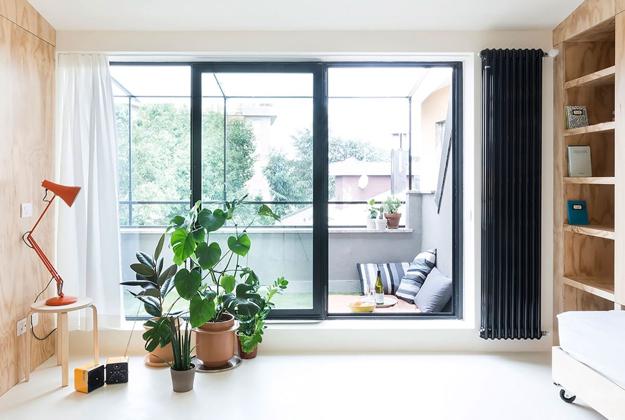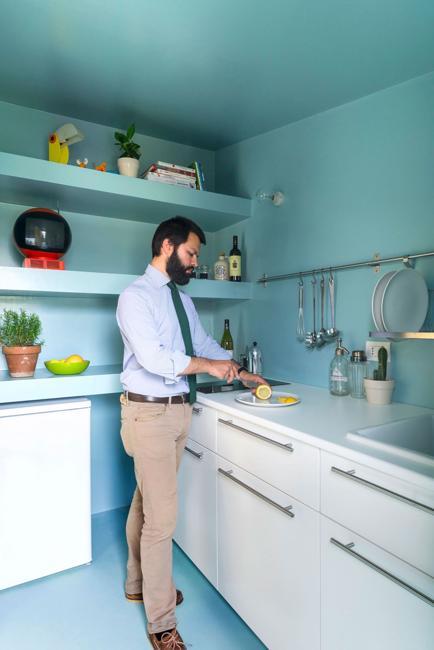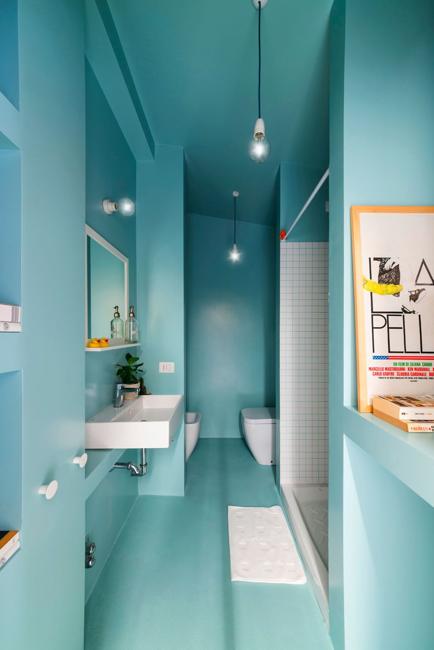 More from apartment ideas

Modern interior design ideas offer fantastic solutions for small spaces. Simple and effective, space-saving ideas add fun to decorating small apartments...