Space Saving DeskBed Design Idea Transforming Two Objects into Multifunctional Furniture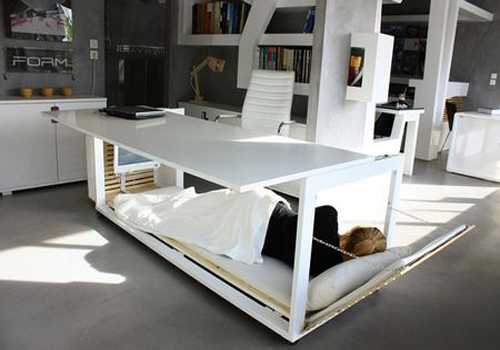 Space saving furniture design idea blending desk and bed
The designer from Greece Athanasia Leivaditou created a space-saving desk-bed, perfect for computer gamers, determined students and workaholics, all those who like to state close to their computer displays or paper work, and do not want to waste time on walking away and getting back to their desks.
The concept of this desk-bed design is adding more functionality and comfort to a table while blending space saving ideas with modern furniture design. This desk can be transformed into a bed in no time, offering a cozy nook for a short power nap in the office. The desk-bed design is a great idea for adding an additional sleeping place for a guest also.
The desk-bed features a soft mattress, a built-in TV, wooden blinds on each side and a large front panel in white color that adds privacy and hides a bed inside the desk when it is not used. This multifunctional furniture design can help people with back problems to stay energetic during the day, enjoying a quick rest during lunch or coffee breaks.
Space saving desk-bed design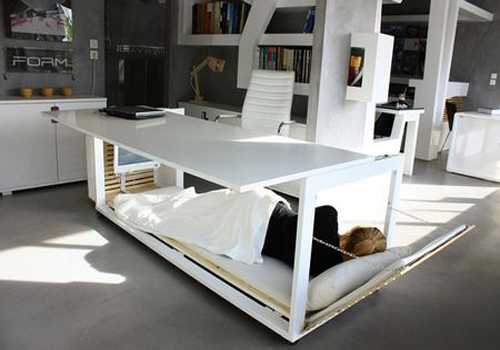 The concept desk-table design is developed by Studio NL, www.studionl.com. It provides a convenient large desk top surface for work and enough room for you to stretch out in comfortable, practical and unpretentious style after work.
The simplicity of this transformer furniture item creates clean, contemporary and functional desk-bed combination, which makes a great teenage bedroom furniture design.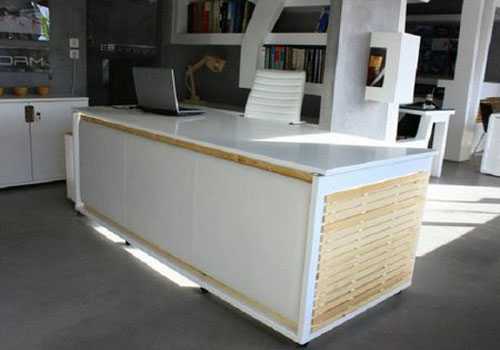 Perfect for small rooms and offices, this unique furniture design shows how the space saving ideas and combination of functions lead to a new form, blending traditional furniture design with fresh ideas, and adding a contemporary flare to familiar furnishings.
Transformer design ideas, space saving furniture for small rooms
Slot sofa blending transformer ideas into space saving furniture design
Transformer design ideas, modern furniture for small spaces
The space saving multifunctional furniture design idea reinvents two ordinary, already existing items into an interesting and playful one, blending creative work with dreams and offering an innovative, attractive and comfortable desk-bed combination.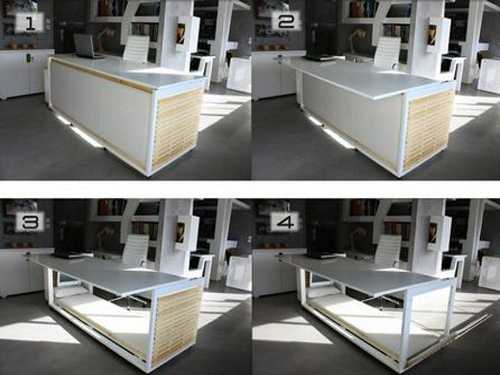 More from decorating small apartments

Christmas trees in small to medium sizes are excellent ideas for decorating small apartments and homes for winter holidays. Smaller Christmas...