Simply Light and Modern Interior Design and Decor, Small Penthouse in Sweden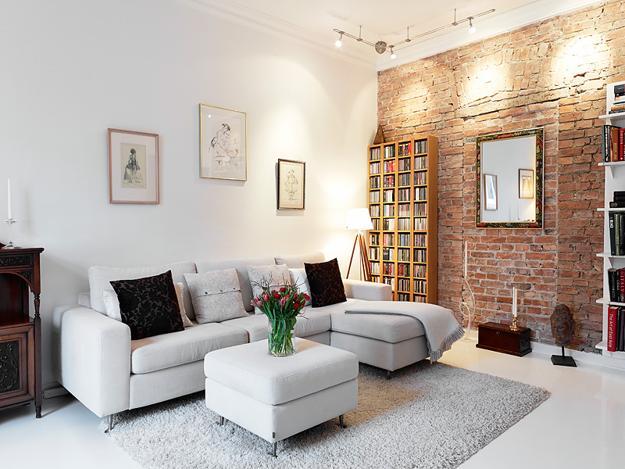 Living room design with brick wall, white paint colors and living room furnishings
furniture placement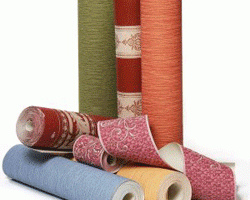 Light, simple and modern interior design ideas transformed the apartment in an old house, built in 1884, in Sweden into a bright penthouse which features 53 sq m of stylish, comfortable and pleasant living spaces. The combination of traditional and Scandinavian styles, white decorating ideas and elegant decor create a beautiful home that is functional and inviting, perfect for modern living and home staging.
The apartment ideas in Scandinavian style create well-organized and visually spacious rooms, perfect for relaxation after a busy day and stress-free lifestyle, or staging home interior for sale. Bright and modern interior design and simple, but comfortable and elegant decor ideas, mixed with white decorating colors of the ceiling, walls and floors make large and small home interiors feel light and airy. Beautiful modern and vintage furniture, wall art and decor accessories fill rooms with interest, warmth and coziness.
The apartment ideas are beautiful and inspiring, and you can incorporate many of them into your home interior design and decor, turning any room that already looks attractive and feels functional into an even more stylish and comfortable living space.
Simple, light and modern interior design and decor ideas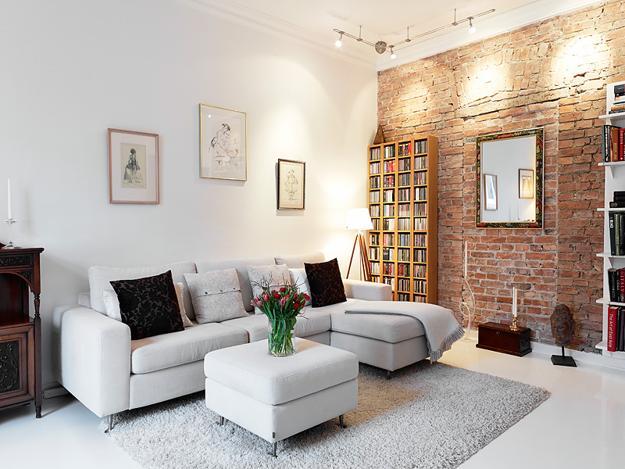 Natural light transforms any room into a more beautiful interior. Natural light and white decorating ideas help achieve a relaxing ambiance. Adding modern lighting fixtures, contemporary ceiling lights, floor lamps and table lamps with dimmer switches create a dramatic effect, blending a subtle glow into interior design ideas.
White decorating ideas
White decorating ideas, combined with warm color shades of natural wood furniture and brick wall design, create warm glow inside the room at night and add coziness to bright apartment ideas.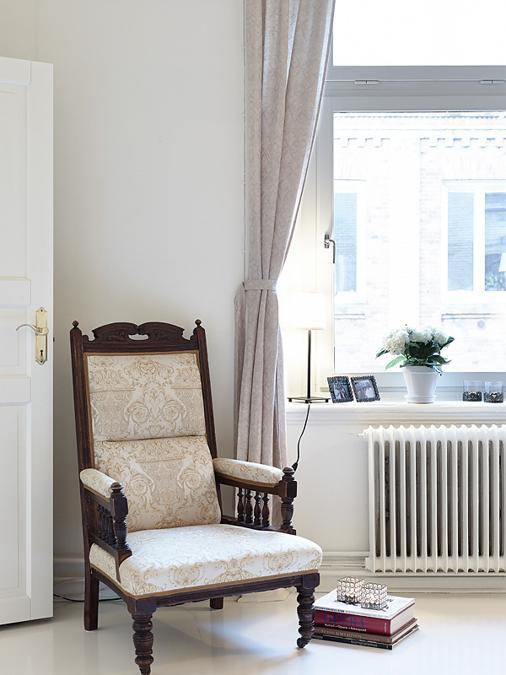 White paint colors create a significant effect on modern interior design, visually increasing the rooms sizes and making home interiors feel airy. Simple and elegant white paint colors trick the eyes into thinking that a small room is larger.
Modern penthouse in Sweden, white decorating ideas with Nordic design charm
Scandinavian style apartment ideas, white decorating
Beautiful home decorating ideas show elegant functionality of Scandinavian homes
Furniture placement for functional interior design or home staging for sale
The lighting fixtures and furniture placement in the room is strategically arranged to stretch home interiors visually and emphasize windows. The apartment ideas are enhanced by the comfortable flow of passage in the rooms, allowing enough space between all decor items and lighting fixtures.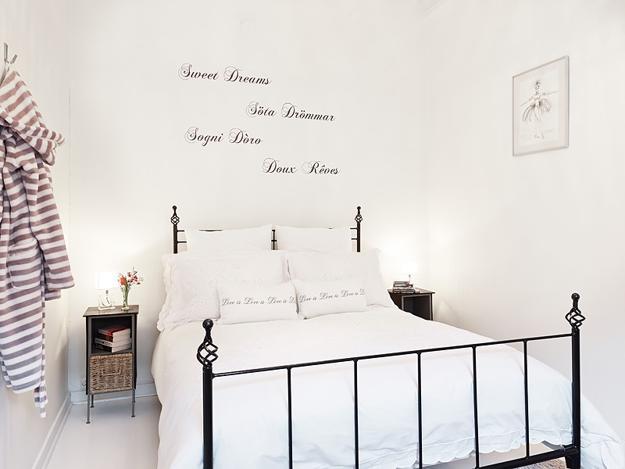 The simplicity, natural light, modern lighting fixtures, white paint colors and strategic furniture placement are home staging tips that help create spacious and functional, attractive and modern interior design. Elegant furniture, wall arts and indoor plants or fresh flowers add warmth to modern home decor and turn bright rooms into gorgeous and inviting home interiors.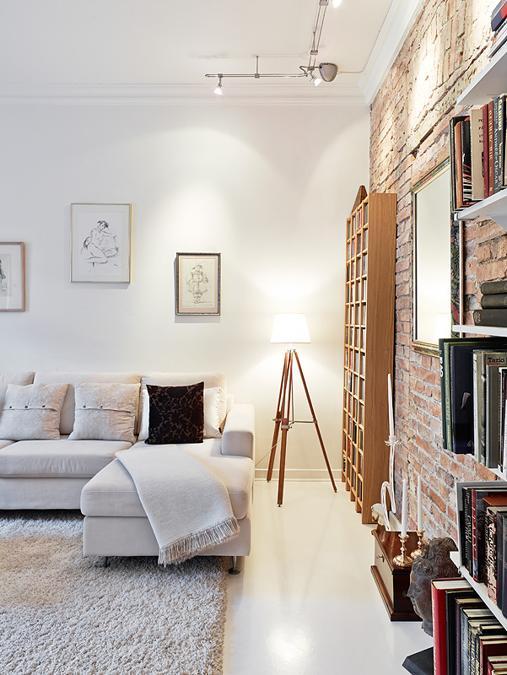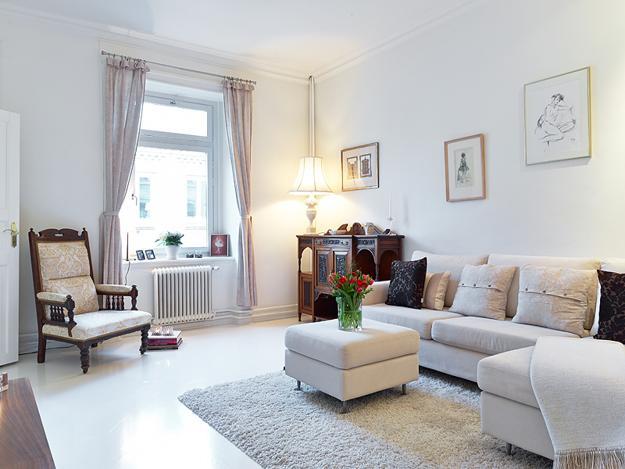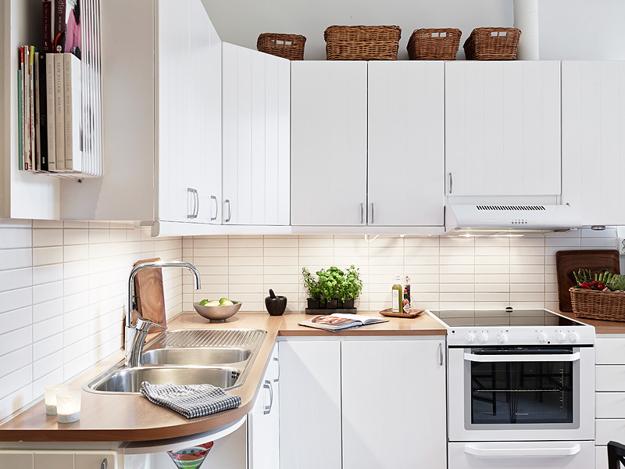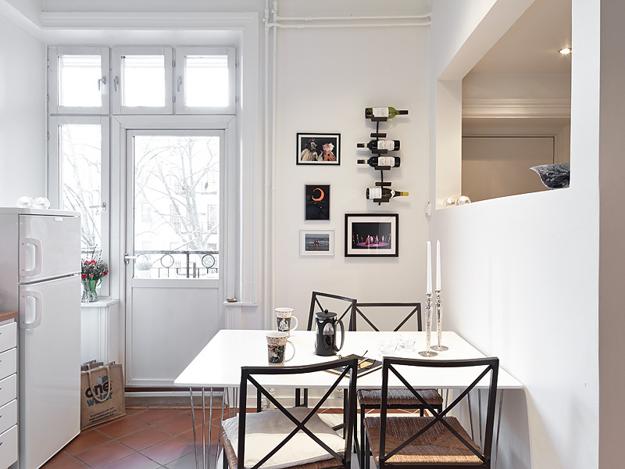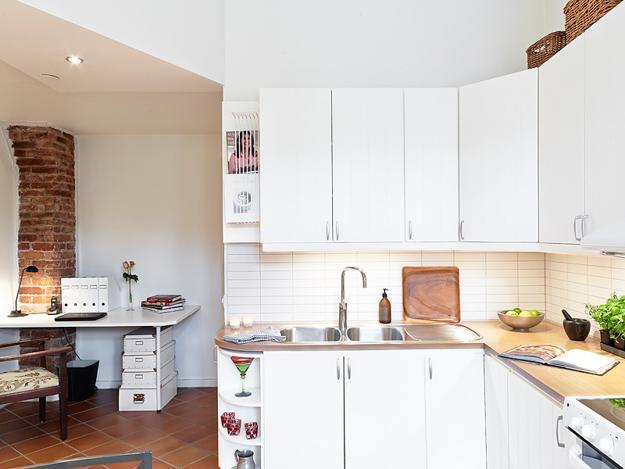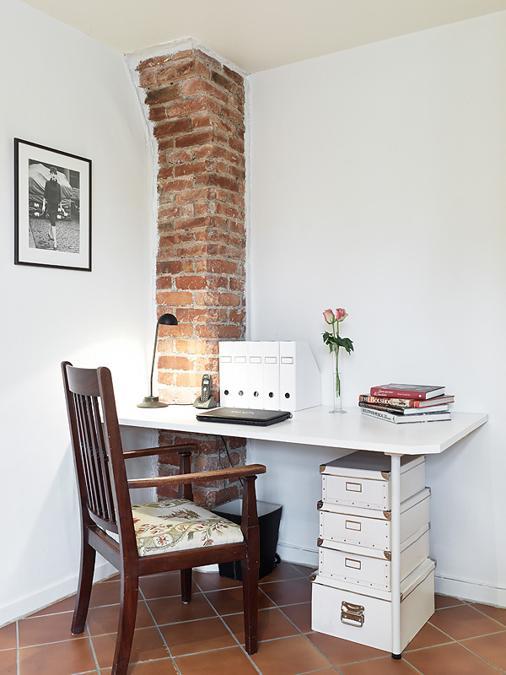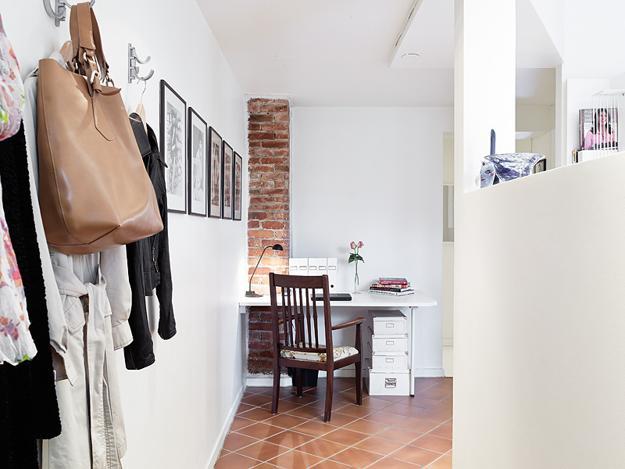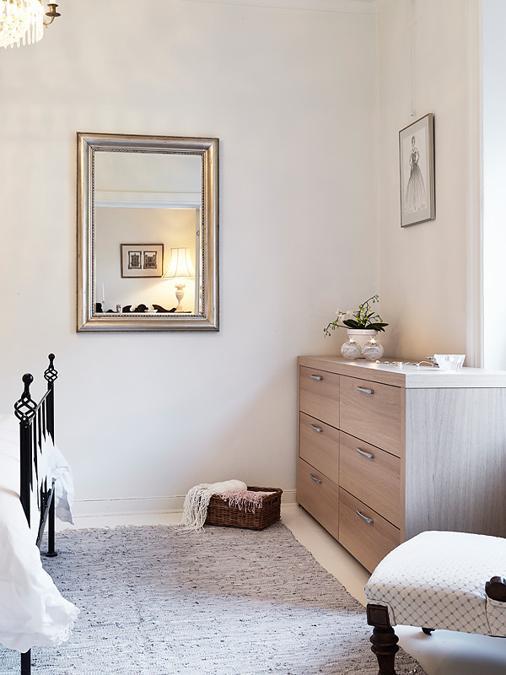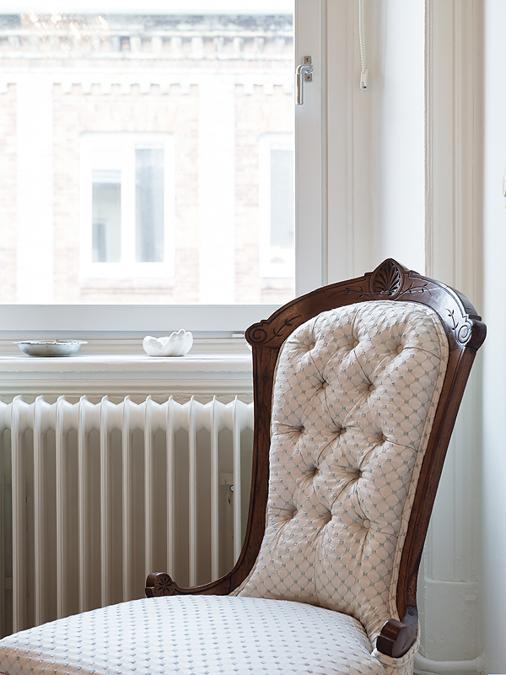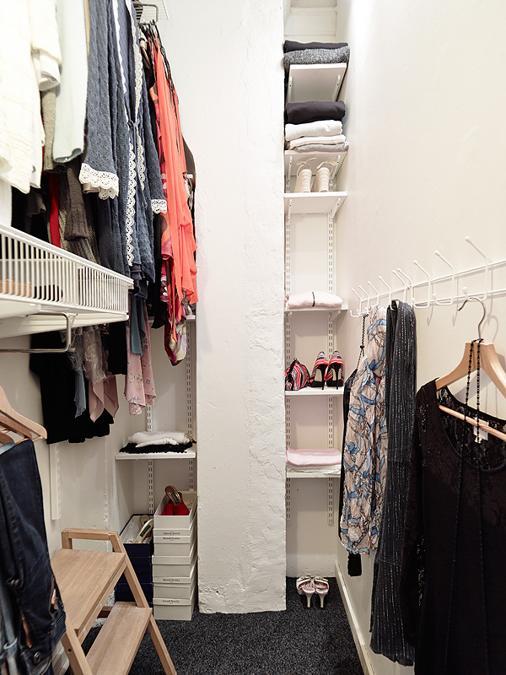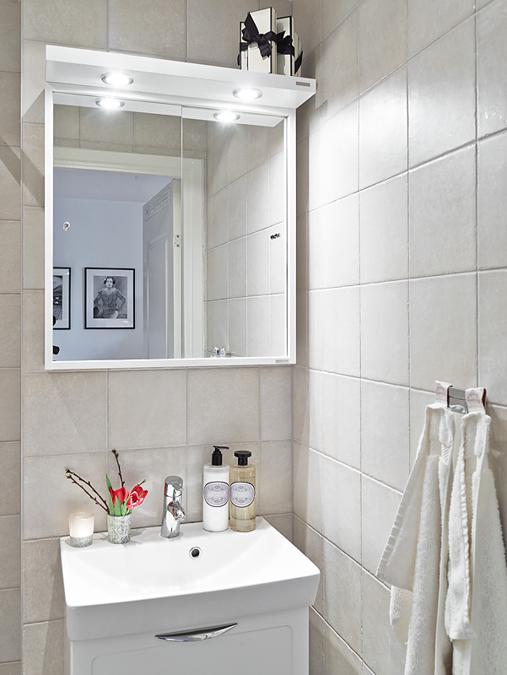 Christmas color schemes can blend traditional and fresh hues and give a stylish twist to your holiday decor. Whether you decide...
and enjoy free articles sent to your inbox