See Through Solar Panels Offering Great Green Idea for Balcony Designs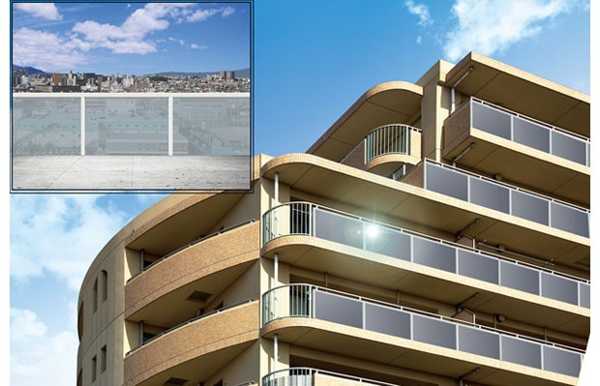 See through solar panels for apartment balcony designs, eco friendly products for modern eco homes
DECORATING SMALL APARTMENTS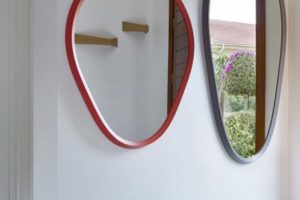 New semi-transparent solar panels from Sharp allows you to see through. Greatly improved green design of  eco friendly solar panels let you install them on your balcony and reap their benefits even if you live in an apartment building.
Sharp has announced an unusual photovoltaic panel for the Japanese market that collects energy from the sun while still allowing the light to shine on through. Though it's rated at a lowly 6.8 percent / 95 watt max efficiency, the glass-like appearance make it more convenient and useful as a construction material for green building.
While the low conversion rate seems lackluster comparative to the 10- to 20-percent efficiency standard these days, few see-through solar panel options exist commercially. Overall panel size stands at 4.5-feet wide by 3.2-feet tall and sports a super thin profile of only 0.37 inches.
How to build an eco friendly home on a budget
Smart home automation will lower electricity bills
Green idea for apartment balcony designs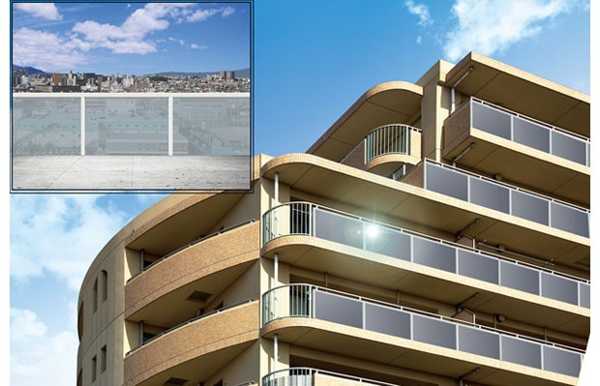 New semi-transparent solar panels look great in the balcony railing. Their unique design and semi-transparent nature dive occupants privacy and energy saving green design that is decorative and stylish.
The energy-producing cells are embedded in a laminated glass structure and an air slot provides a thermal barrier, allowing these solar panels to be used as windows, curtain wall and eaves, according to Sharp's PR.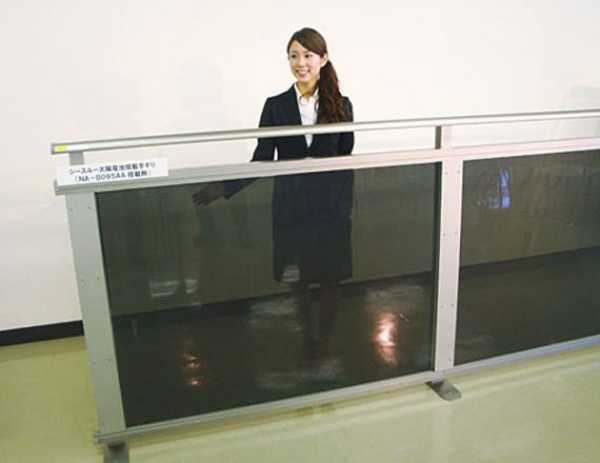 Sharp press release notes that the module, which also acts as a heat shield, mostly consists of laminated glass infused with photovoltaic cells. Sharp did not announce plans for a U.S. debut of this nifty panel, nor did the company reveal pricing. Though the system won't win any potency prizes, it has garnered a design award in Japan.
Balcony enclosure and decorating ideas, 22 small sun rooms
10 home redesign ideas, room extension with small balcony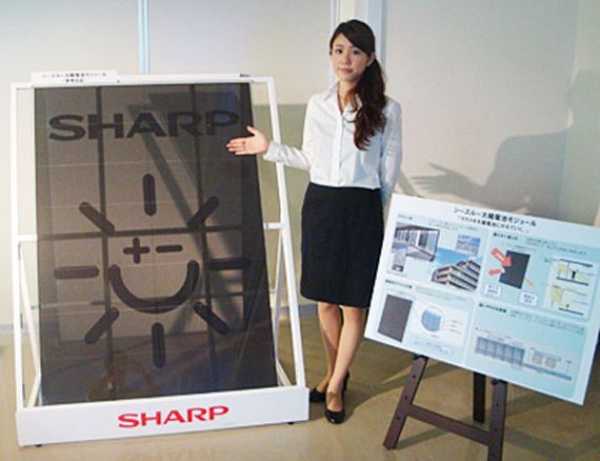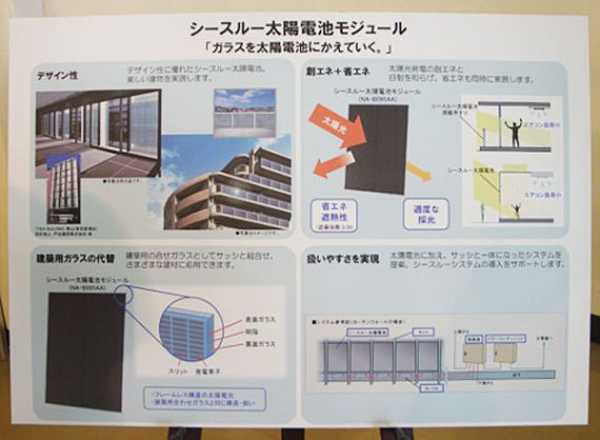 Remodeling bathroom interiors is an essential part of creating a modern home. A beautiful, functional, well-planed, and modern bathroom design affects...