Recycling Wood Floor Pieces for DIY Room Dividers and Wall Decorations

Furniture Accessories

Interior Design Ideas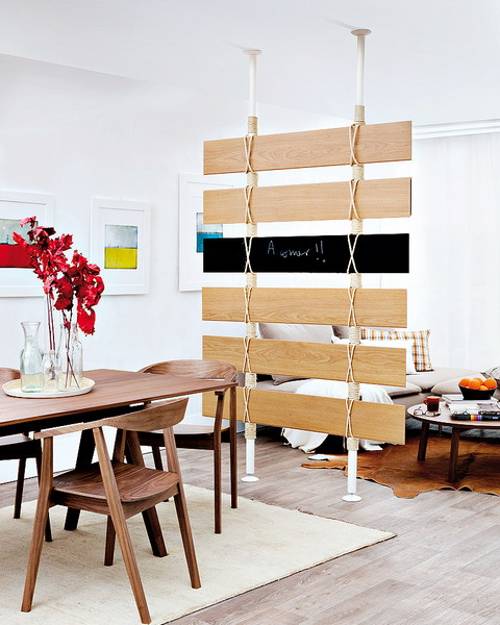 DIY room divider recycling leftover wood floor material
room dividers

Recycling leftover wood floor pieces is a smart Green idea for home decorating. Wooden flooring is a nice way to enhance your home, and leftover material can be used for stylish and unique DIY room dividers and wall decorations. Lushome presents an interesting project that turns wood floor planks into a Green, functional and modern room divider.
There are many different types of wood flooring people use for their beautiful and modern interior design. Solid wood floor planks are gorgeous, durable and eco friendly. Leftover wood floor pieces offer a great material for recycled crafts, like picture frames and small wall shelves, and DIY room dividers and handmade wall decorations. Wood floor pieces add color and texture to plain, boring empty walls, and can work as room dividers or decorative wall panels.
Simple and creative home decorating with DIY items recycling wood planks can transform even the dullest of rooms and bring more interest into modern interior design. Solid wood flooring is a hardwood material that is beneficial to any interior design and home decorating project, Recycling is a great way to show resourcefulness and talents while personalizing home interiors.
Recycling wood palettes for handmade furniture and decor, 22 Green ideas
30 modern wall decorations recycling old wood doors
Room divider recycling wood floor planks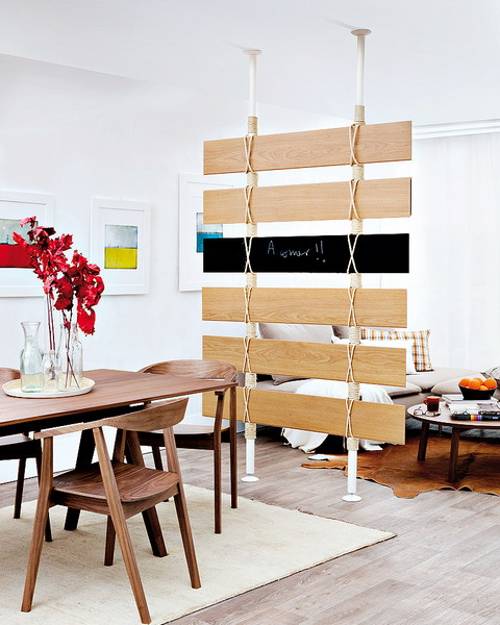 Wood floor pieces are durable and beautiful. They can be used for decorating walls, furniture and making room dividers. One of room divider design ideas is shown below. Constructed with elements that are made of a single piece of timber, DIY room dividers and wall decorations look expensive and stylish.
DIY room dividers created with natural ropes allow recycling wood floor pieces in various widths and thicknesses. These room dividers can add elegant and interesting designs to home interiors and outdoor rooms. They like many other stylish eco friendly products add a tranquil ambiance and natural feel to any interior design and home decorating ideas.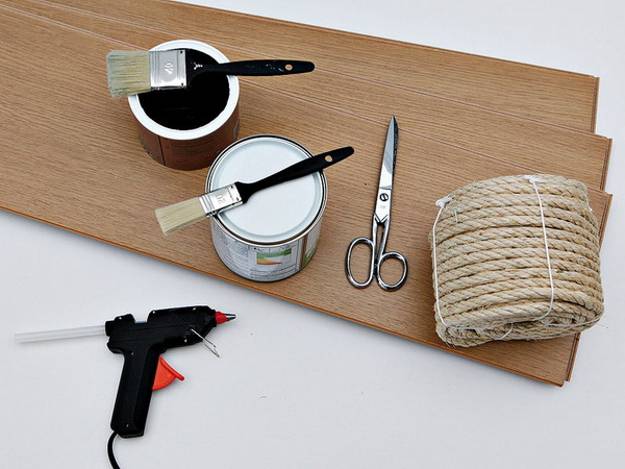 A room divider made with natural rope and wood floor planks bring charm and character into interior design and mix the functionality with delightful warmth of wooden material. The major benefit the DIY wood room divider against plastic one is the fact that it provide a natural beauty and enhance eco homes with functional, exclusive and pleasant look.
Recycling old wood rulers for home decorating, 12 DIY wall decorations and furniture decoration ideas
Recycling paper for DIY decorative screens and room dividers made with cardboard tubes
Moisture is fatal for most wooden floor materials and can result in destroying wooden home decorations exposed to excessive moisture. Wood floor planks hold together with natural rope are easier to keep dry for a superb look for many years. Recycling wood floor materials is an excellent method of enhancing interior design and home decorating, beautifying outdoor rooms and personalizing home decor while helping save the planet.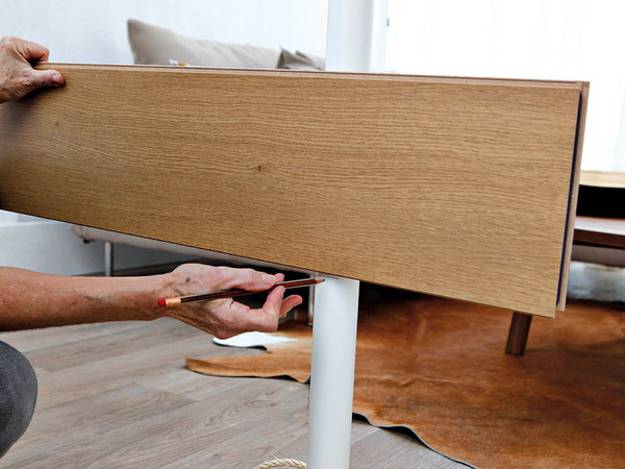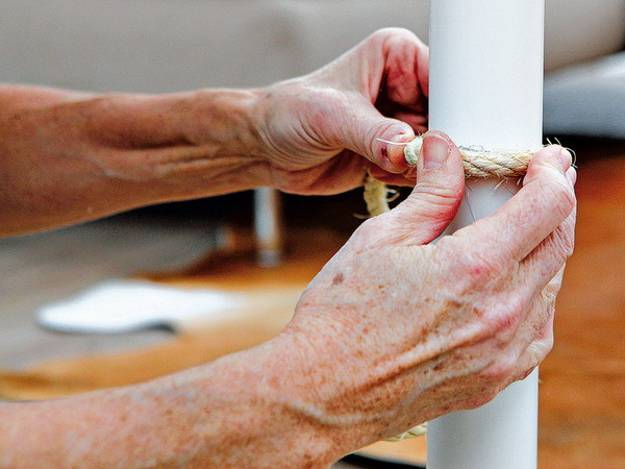 Creative painting, colorful or transparent protective coats are wonderful decorating ideas for DIY room dividers recycling wood floor planks and natural rope. This project provides great inspirations for handmade wall decorations, hanging screens and decorative wall panels that add character of beautiful salvaged wood to modern interior design and home decorating in eco style.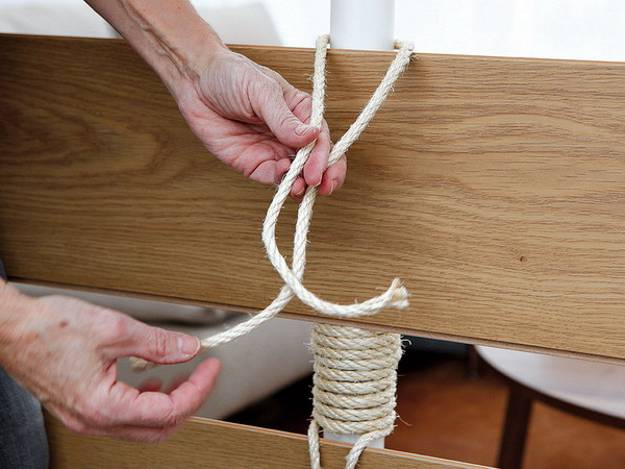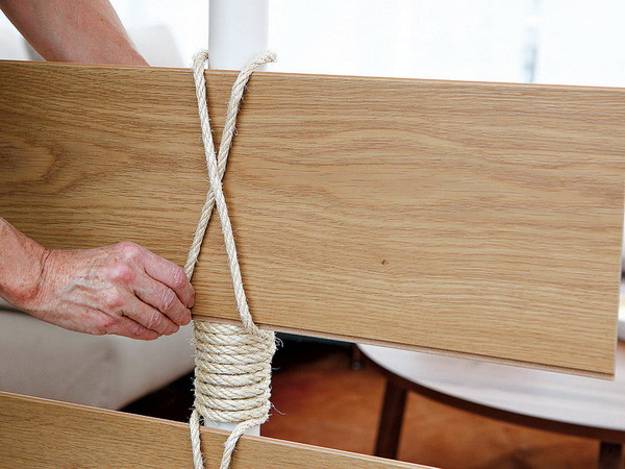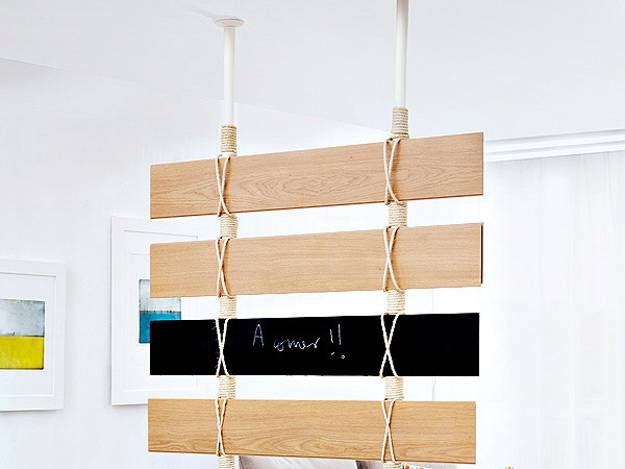 More from recycled crafts

Snowflakes are perfect Christmas decorations and eco gifts that you can make in an infinite variety of sizes and designs. White...
and enjoy free articles sent to your inbox