Recycling Old Baggage Cars for Small Country Homes

Green Design Ideas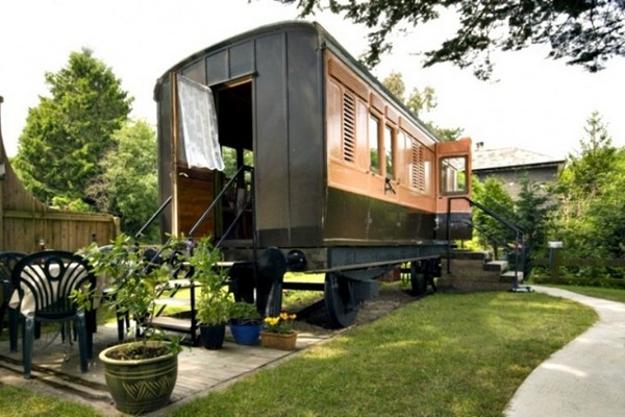 Old baggage car conversion design
save money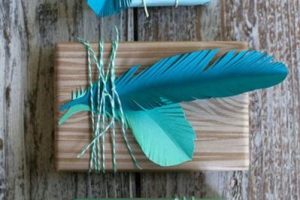 Recycling old baggage cars for small beautiful homes is a great idea for DIY enthusiasts. Lushome presents two fabulous design ideas recycling vintage baggage cars for beautiful homes. The old Luggage Van home is a small country house in a vintage car. The 19th century baggage car was converted into a cozy country cottage in Cornwall.
Modern conversion design recycles and upcycles the baggage car built in 1896 and used for forty years in UK first as a passenger car and later as a cargo and mail car. The Old Luggage Van does not collect dirt any longer, turning into a charming country home.
DIY enthusiast bought this car to restore it and created a small cottage for weekend getaways and holidays. This unique house design features a bed, a table with a chair, a small kitchen, closet, toilet and shower. In cold weather a wood-burning stove and electric heating keep the interiors warm.
Unique furniture design ideas recycling car junk yards parts
Wall murals and painting ideas for interior decorating
Amazing conversion designs recycling vehicles into modern interiors
Recycling old baggage cars for country homes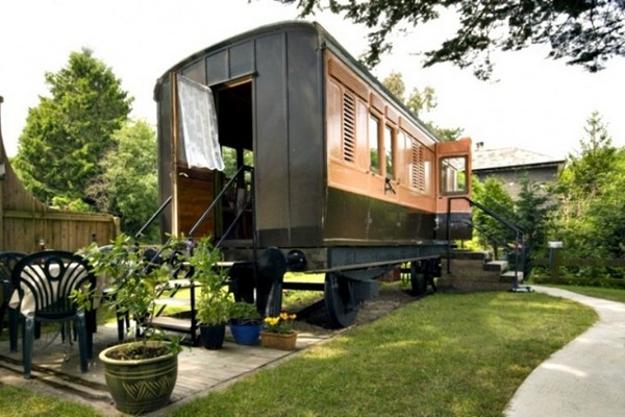 The Old Luggage Van is created with modern materials while keeping original interior design details. The small cottage has a flat screen TV, microwave and modern plumbing.
The size of this house is small, 7.3 by 2.4 meters, offering just 18 sq m of living area. Perfect for spending time away from home, this small house design is a great alternative for DIY summer cottage.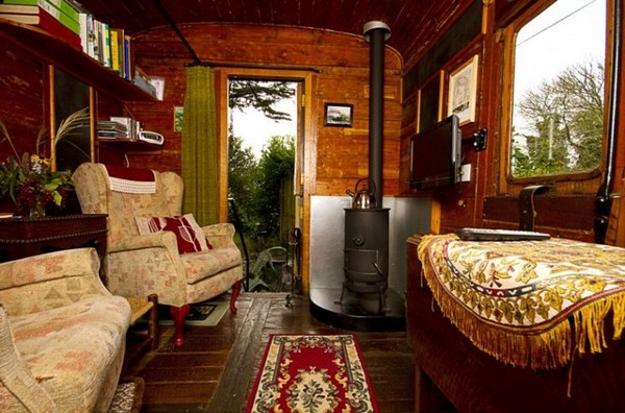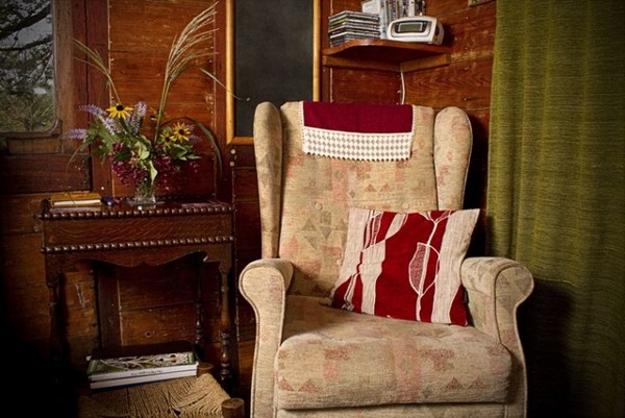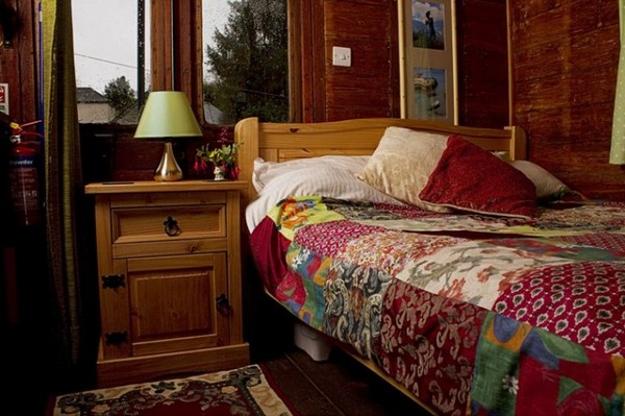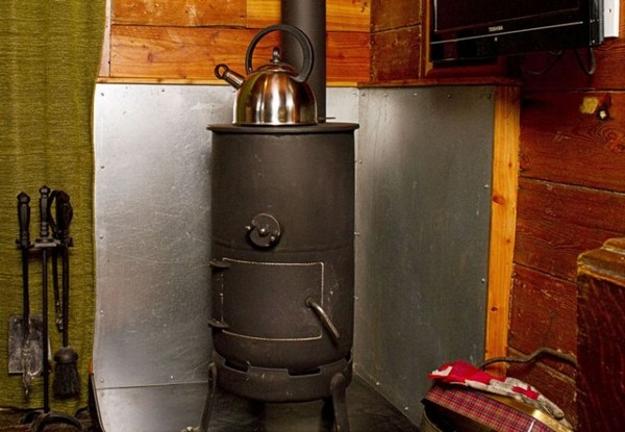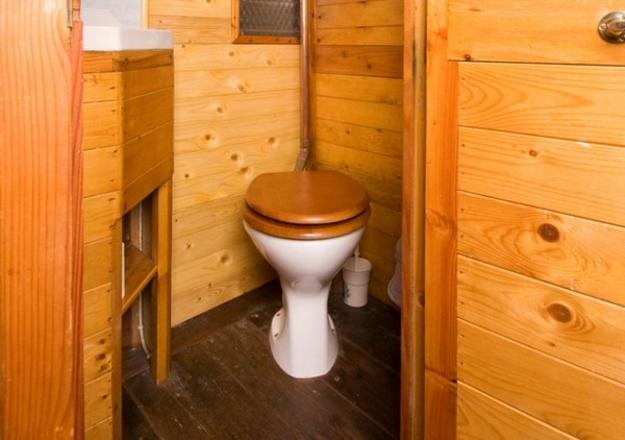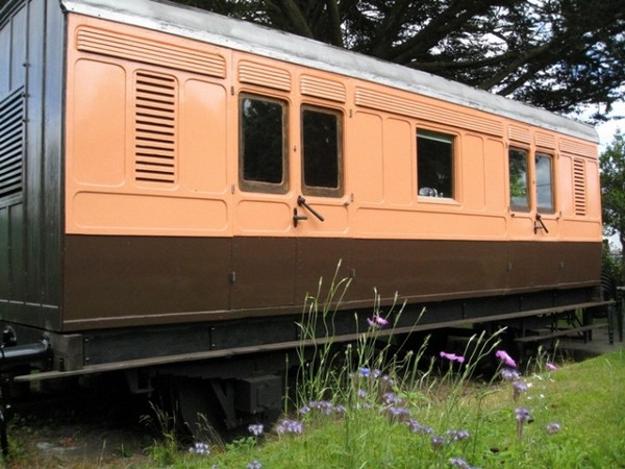 Photography by Tiny House Swoon.
This small country home recycling an old baggage car is only 24 sq meters. Compact construction and inexpensive design are great for all who do not mind living in a trailer which is cozy, comfortable and functional.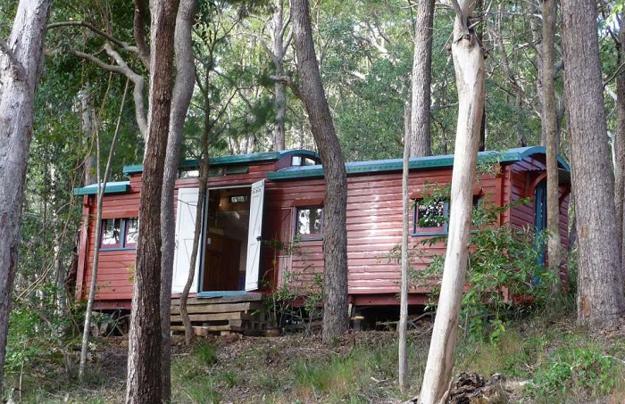 Australian sculptor Matthew de Boer saw a big potential in an old railway carriage built in 1969. Matthew decided to make it a charming small country home.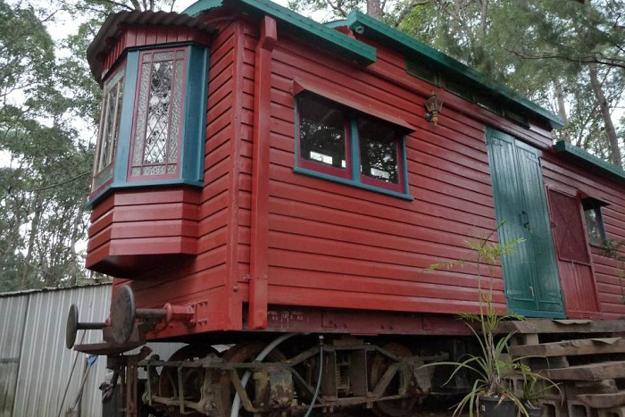 The roof was partially destroyed, and the builder decides that it is easier to replace it. The oak curved crossbar and wooden planks covered with corrugated iron sheets give strong character to this conversion design.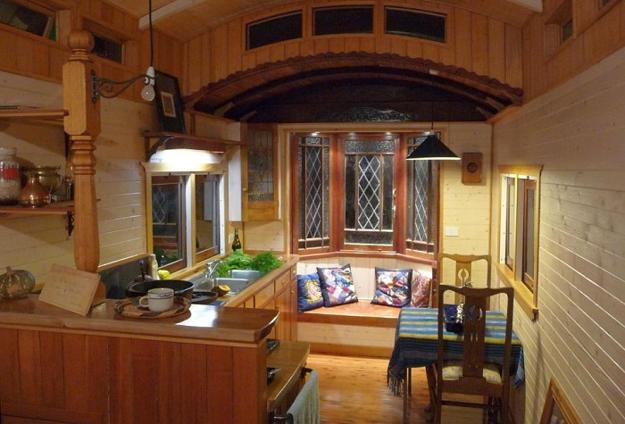 Matthew added 8 small windows to invite sunlight inside the car. Kitchen cabinets were made of old furniture.It took about six months to finish the conversion design project. Now a cozy carriage-house costs about $ 200 per night.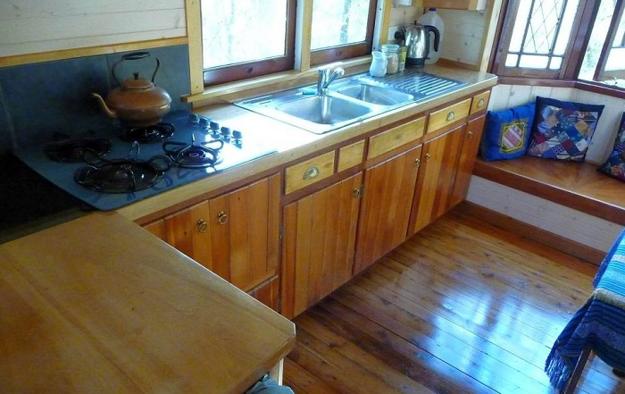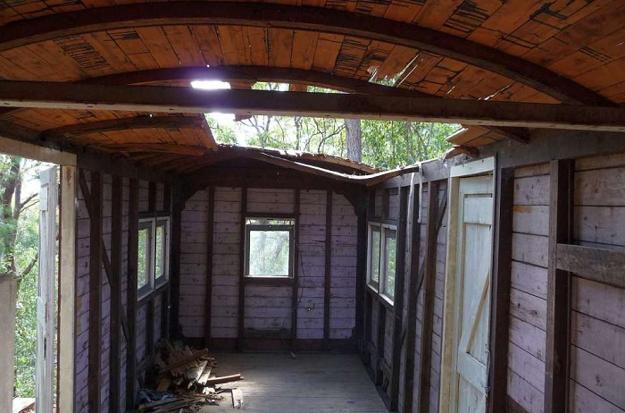 More from architectural designs

Modern houses with original roofs look unique and spectacular. A roof is a functional architectural element that adds personality to a...
and enjoy free articles sent to your inbox