Portable Picnic Table, Organizer Design Idea to Inspire DIY Picnic Bag Projects

Money Saving Tips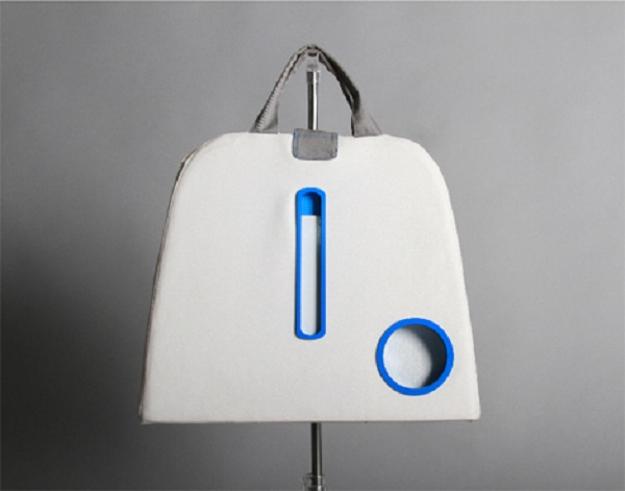 Original design idea, the picnic table-bag
design idea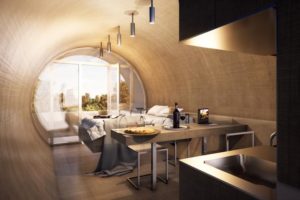 A tablecloth with cutouts for glasses can work as a portable picnic table which you can create and use anywhere you want. The handmade organizer offers cheap ideas for crafts. Sometimes there is no place to sit with food and beverages on the unleveled grounds. DIY picnic tablecloth is perfect for a romantic dinner for nature lovers.
A romantic dinner or mid-day snack for two is an excellent opportunity to enjoy this original tablecloth design. It can bring you together with a friend or a loved one and offers flexibility to dine where you want. The tablecloth with cutouts for glasses works as a small portable picnic table.
Tablecloth, portable picnic table design idea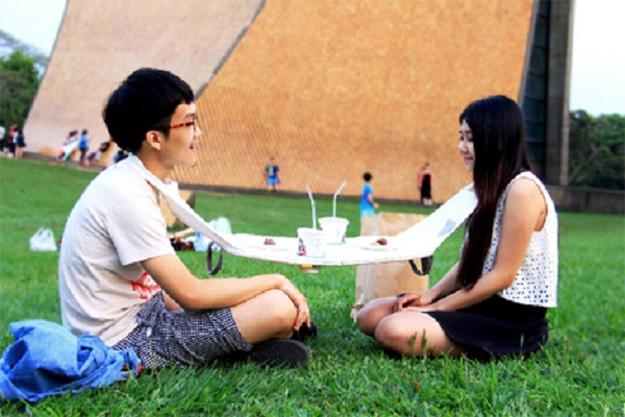 Fabric organizer
Taiwanese students envisioned this unusual tablecloth design and put it into practice. The essence of the original idea lies in the fact that the tablecloth hangs around the neck of the people sitting across from each other, allowing food and beverages to keep off the ground.
The functional fabric design offers the flexibility of moving around and convenience. The designers sewed on the small fabric pockets that can hold cutlery, glasses, and napkins and turned the fabric picnic table into a bag that is easy to carry around.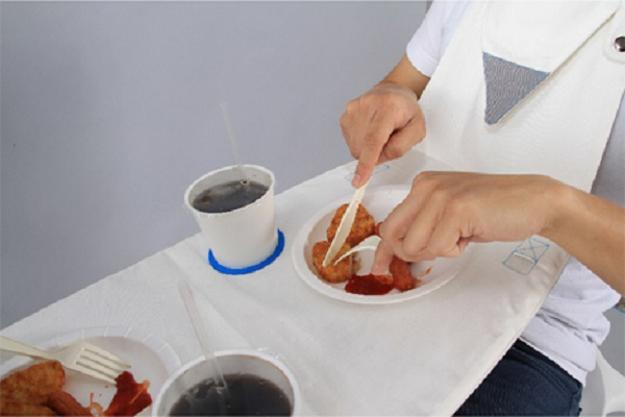 Money-saving design
The picnic tablecloth with pockets is one of the useful, money-saving, and space-saving ideas. Compared with traditional picnic baskets, this picnic tablecloth works as a light, cheap, and practical organizer that you can use on flat grounds and uneven surfaces anywhere on the fields and in gardens.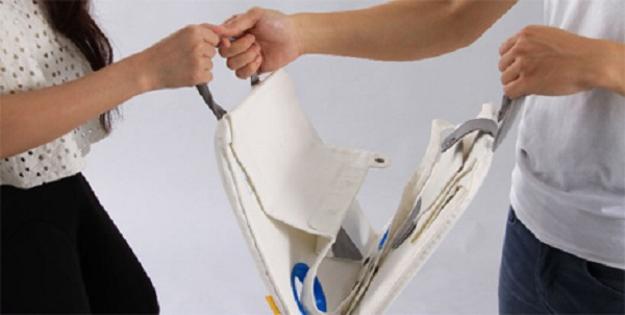 DIY bag projects
The portable Picnic Table is a fabulous, creative tablecloth with pockets that works in any situation with two people. The original design idea is inspiring. Check it out, and you may want to make one for your kids or yourself. Also, such picnic tablecloths are fun gift ideas.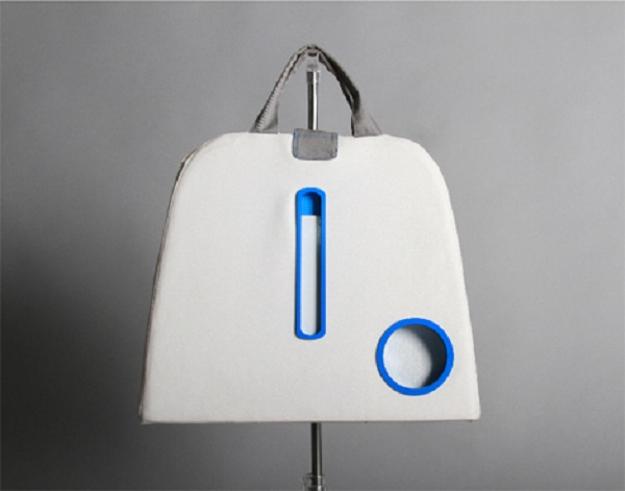 It is possible to find enough space for a small bedroom even in a tiny apartment or home. Here are smart...
and enjoy free articles sent to your inbox