Personalizing Boys Bedrooms with Decorating Themes, 22 Boy Bedroom Ideas

Decorating Ideas

Interior Design Ideas

Kids Rooms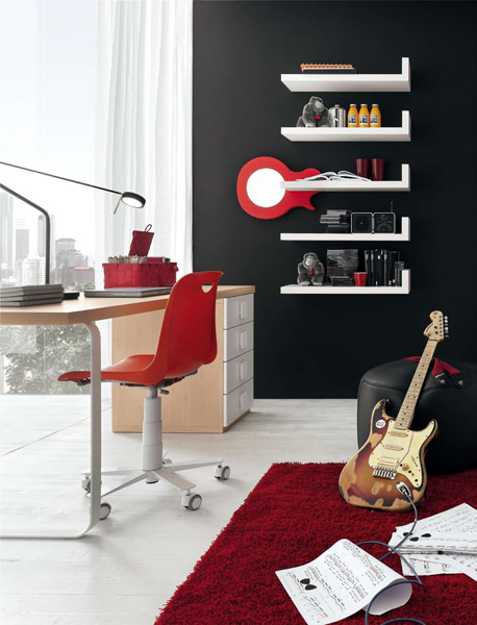 Boy teenage bedroom decorating with music theme
teenage bedroom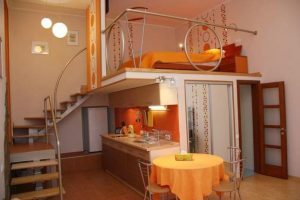 Boys bedrooms can be designed with kids. Boys like decorating when it is about their rooms. Boys bedrooms that reflect your kids favorite colors and incorporate comfortable boys bedroom furniture, modern lighting and stylish room decor accessories, feel functional and inviting.
Original boys bedroom ideas are a nice way to explore your creative side and encourage kids to experiment, growing up free and adventurous. Boys bedrooms color trends include traditional navy blue, brown and red, and contemporary white and all bright decorating colors. Comfortable brown and green colors are a wonderful combination for boys bedrooms that feel fresh, elegant and cozy.
Boy bedroom ideas can be defined by various decorating themes. The best boy bedroom ideas reflect the personality of your child and express his preferences and style. Selecting boys bedroom furniture and decorating colors gives a great opportunity for him to figure out what he likes to see in kids room.
Boy bedroom ideas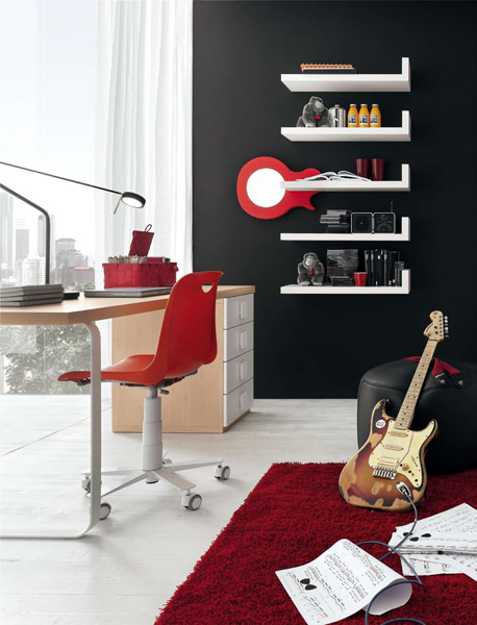 Sports and music, bugs and traveling are perfect room decorating themes for boys bedrooms. Adding themed decor accessories to boys bedroom furniture and lighting create beautiful and interesting kids room design.
Sport cars and planes, tall ships and astronomy are other favorite room decorating themes for boys bedroom designs. Themed bedroom furniture, flags and wall posters create a unique atmosphere in a boys room and provide a nice private place for him to rest, play and dream.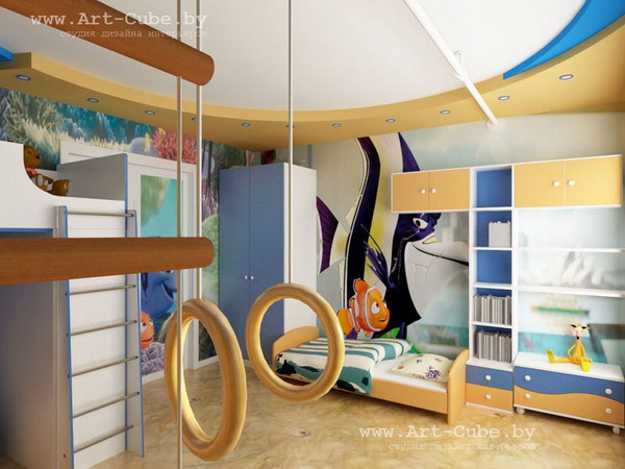 Dinosaurs and outer space are interesting room decorating themes for young boys. Music and sports are favorite among preteen boys. Even small decorative accents or an accent wall design can personalize kids room design in unique style. Wall borders, boys bedroom sets, wall decorations, wallpaper and a customized bed headboard design change boys bedrooms into intimate and unique rooms.
Teen boys room, organizing functional space
Kids room decorating ideas for young boy and girl sharing one bedroom
Sports are a very important part of boys life. The creative bed headboard design can be made out of bats or hockey sticks. Wall shelves that display sport photographs, gloves, balls, hockey packs, trophies are excellent boys bedroom ideas.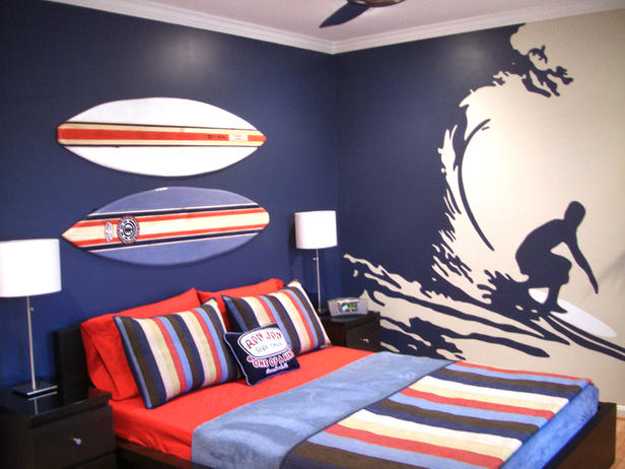 Framing your son's drawings and artworks, team pictures and trophies allows to display them in style and personalize your boy bedroom decor. Boys relish their victories in sports, so this is a great way to add a personal touch to boys bedroom decorating and delight your son. He will cherish it forever.
Selecting beds for kids room design, 22 beds and modern children bedroom ideas
Optimistic kids room design for two boys
Modern lighting fixtures, storage ideas, boys bedroom furniture and decor accessories offer ways to personalize boys room designs and express their individuality. Boys can help with colors and textures they like to bring into their bedrooms. Parent can select durable, healthy and easy to clean items for boys room designs.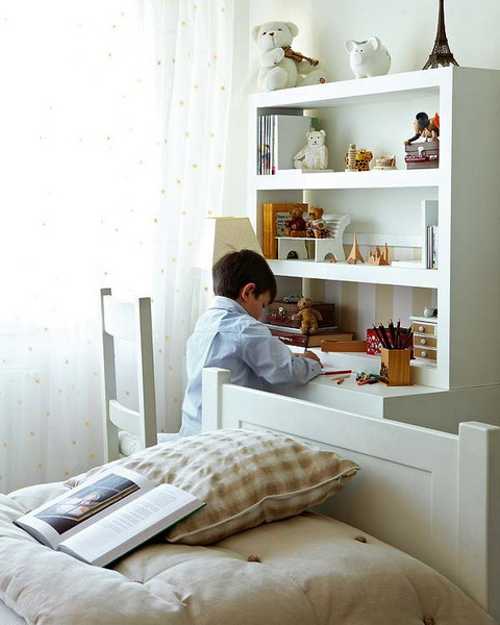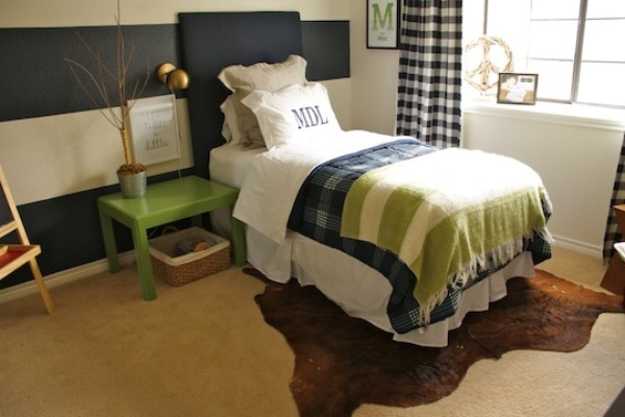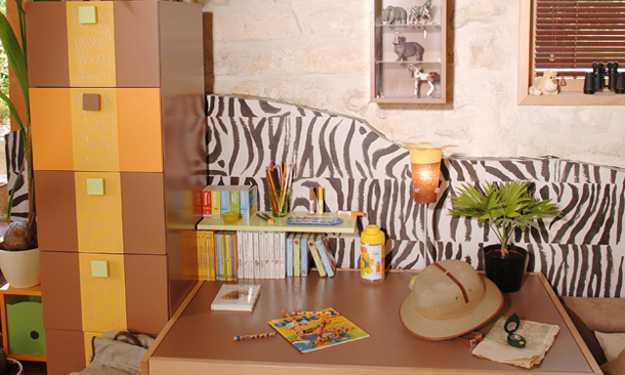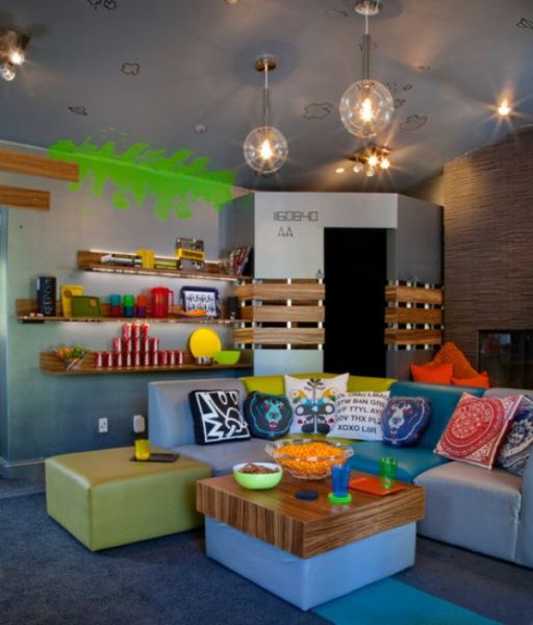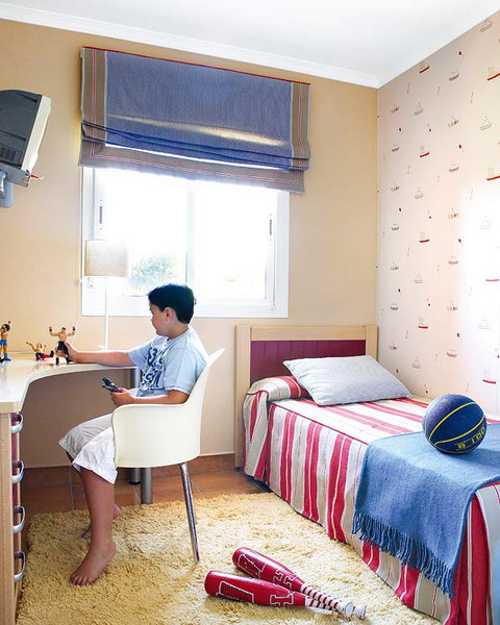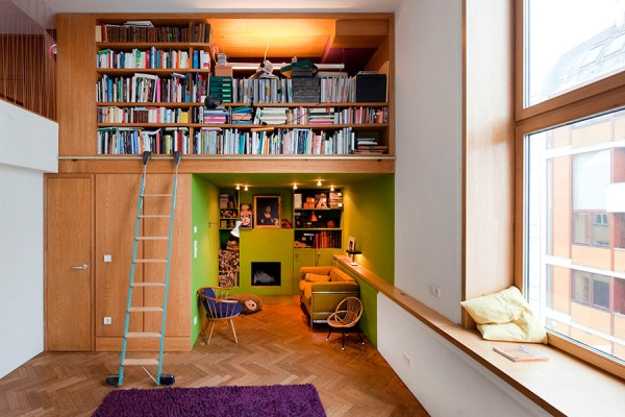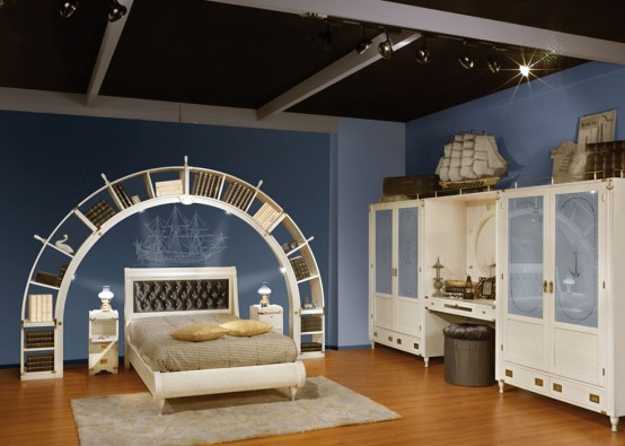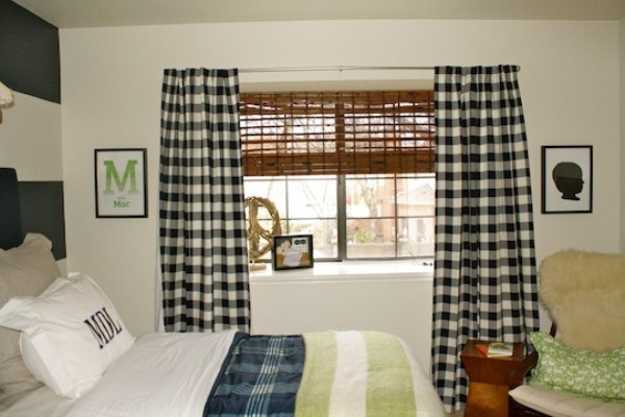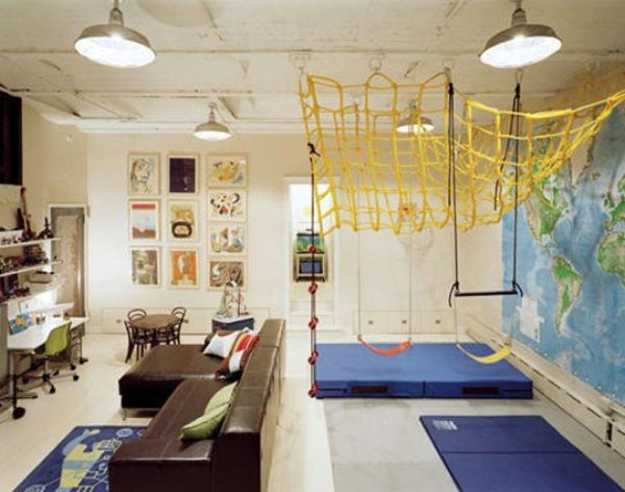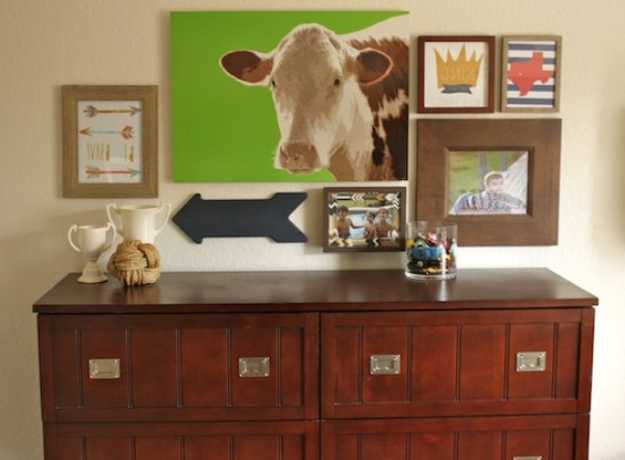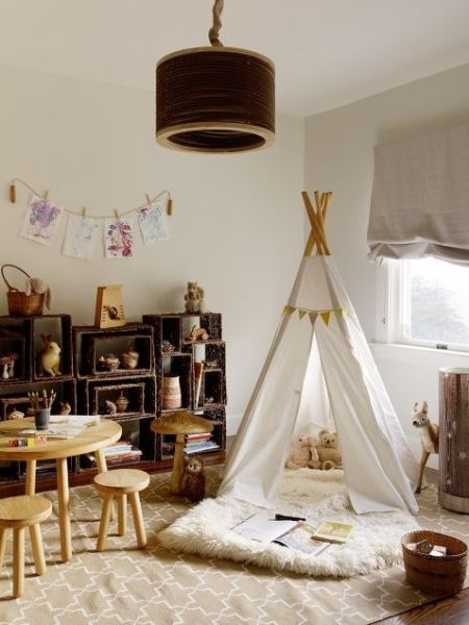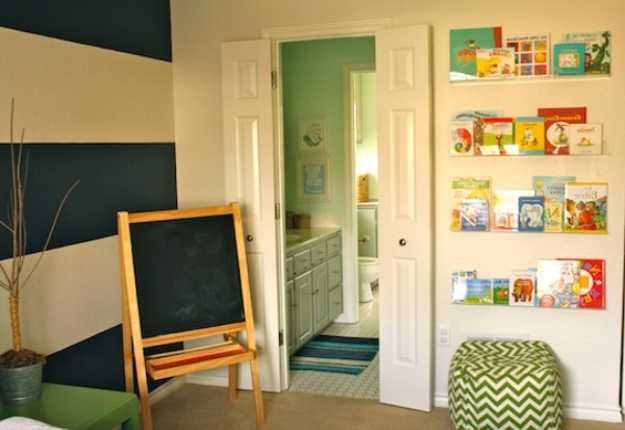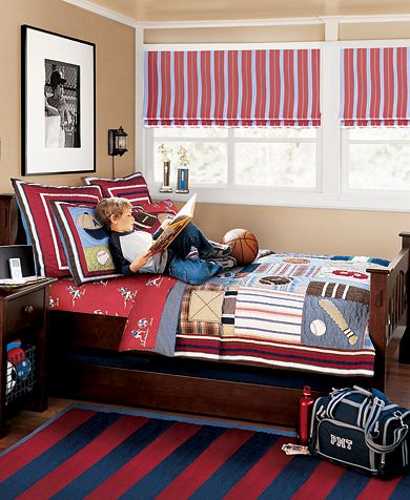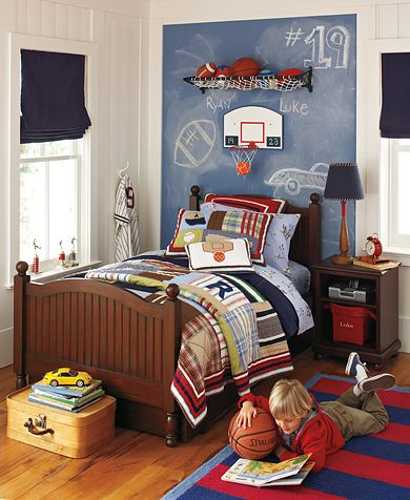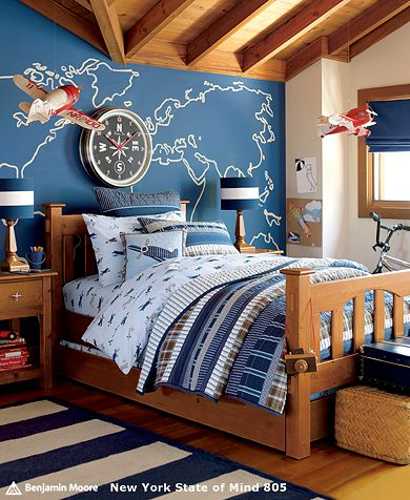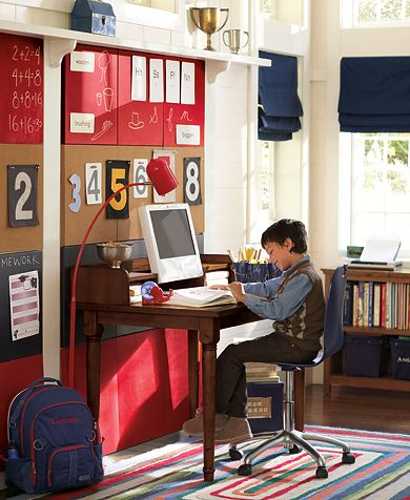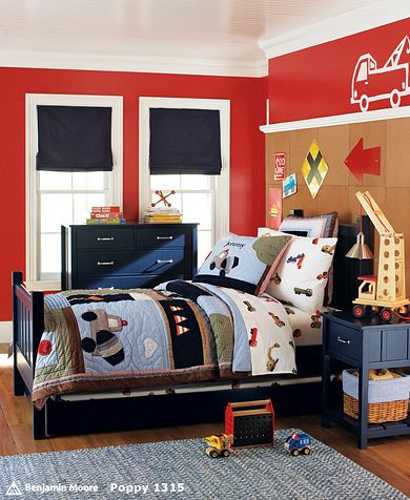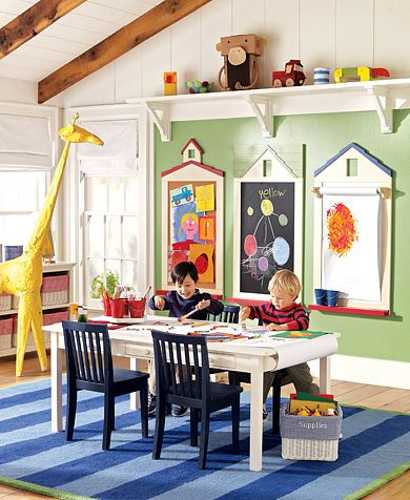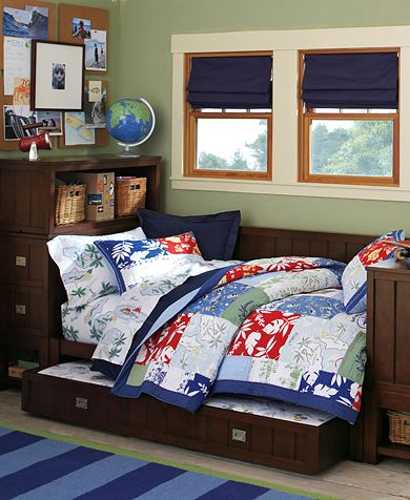 Here is a new design concept of Ibis Hotel in Sao Paulo, Brazil. The contemporary and original interior design invites everyone...
and enjoy free articles sent to your inbox