Paper Hanger and Bag, Fun Sustainable Design Idea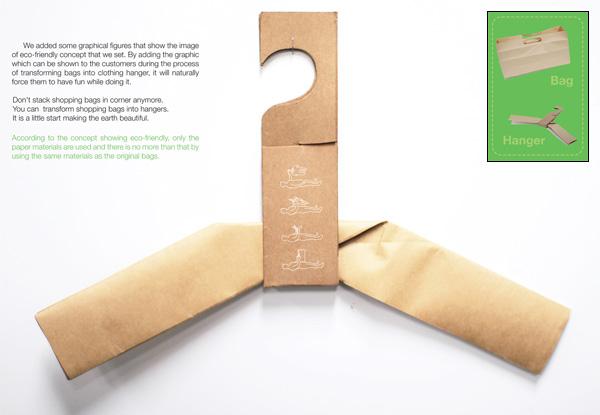 Recycling paper hanger bag, eco friendly products for storage in eco homes
eco homes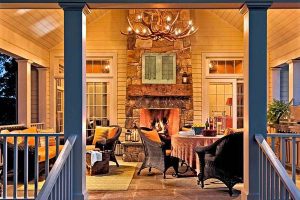 Simple and creative hanger and bag design works well as a sustainable carry bag, offering a convenient hanger also. The H+Bag design has a functional edge and combines the simplicity with green living and green design ideas.
Stores give us attractively decorated carry bags, made of paper, which we use for bringing clothes back home. Adding a twist to the paper bags creates functional, light and eco friendly hangers, made of recycled paper, that are perfect for keeping clothes in home closets.
This paper hanger bag is a great eco storage idea that are interesting and innovative. Simple and playful hanger bag design idea will be appreciated by adults and kids, and can be used for clothes storage in eco homes and offices.
Eco friendly storage idea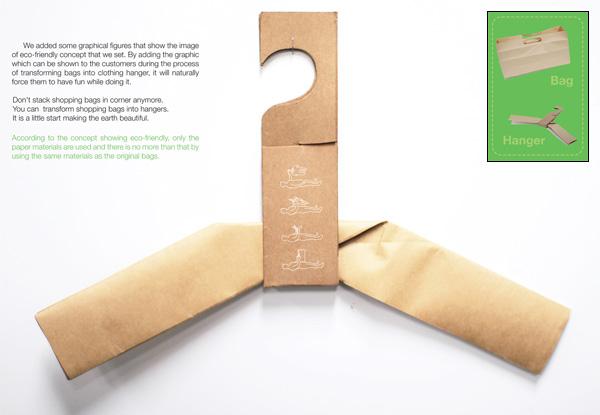 Paper hanger bag H+BAG is a 2012 iF Design Talents Entry, developed by designer Hyo Jun Jeon.
Easy to use, light and strong, this hanger bag features sustainable design and unpretentious look, offering simple and fun to use eco friendly products for modern eco homes.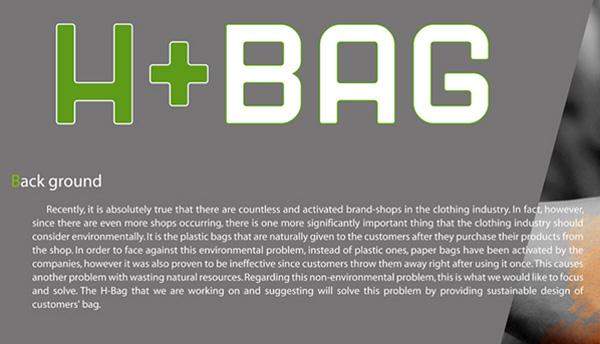 Home organizing, French design inspiration for comfortable fun storage ideas
Sustainable design for Growing furniture, Chair Farm
More from storage organization

Here are great ideas for kids toys storage and wall decoration with small cars that everyone would love. DIY organizers, like...
and enjoy free articles sent to your inbox