Optimizing Small Apartment Ideas and Creating Cozy Contemporary Home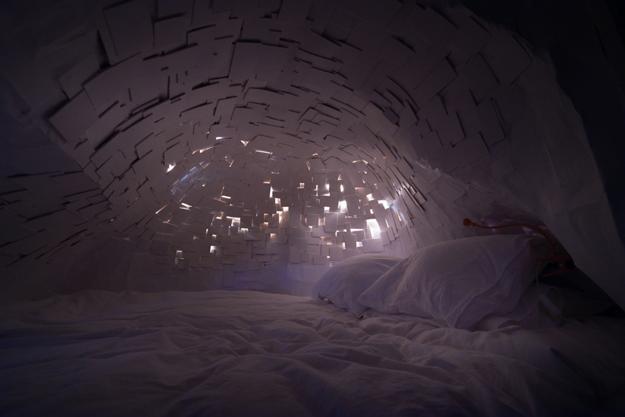 Small bedroom design
Optimizing small apartment ideas and maximizing small spaces can transform them into comfortable and contemporary homes that are not only functional, by stylish and pleasant. This small apartment in the heart of Gothenburg has a complex interior design. Whimsical interior decorating ideas and neutral colors work well maximizing the small spaces.
The modern apartment ideas by designer Torsten Ottesjo, ottesjo.se/ not only optimize small spaces, but style them into very attractive contemporary home interiors. The designer transformed this apartment into a multi-leveled nest, that is inviting and cozy. Lushome presents these unique small apartment ideas that may inspire small home owners to look differently at their rooms.
The small apartment has two stairways, a bedroom, a bathroom with shower, a fully-equipped kitchen, an office, a closet, a living room, which can be used as a guest bedroom, and a dining area, providing functional living spaces on 17 m x 3,6m (183 sq ft x 11,8 ft) area. The staircase designs are especially original, interesting and fresh.
3 small apartment ideas creating multifunctional and modern home interiors
Small apartment ideas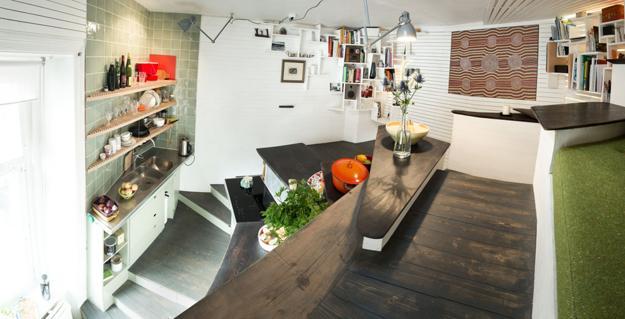 The way each functional zone is designed is unusual and interesting. These various areas create complex living spaces that are comfortable and practical. The designer created the contemporary environment that is oriented to people and not centered around another tasks.
Modern interior design and simple decorating materials, combined with energizing contrasts and light neutral colors expand the small spaces. The light seeps in between the wooden wall panels and creates a comfortable coziness turning small spaces into pleasant and airy rooms.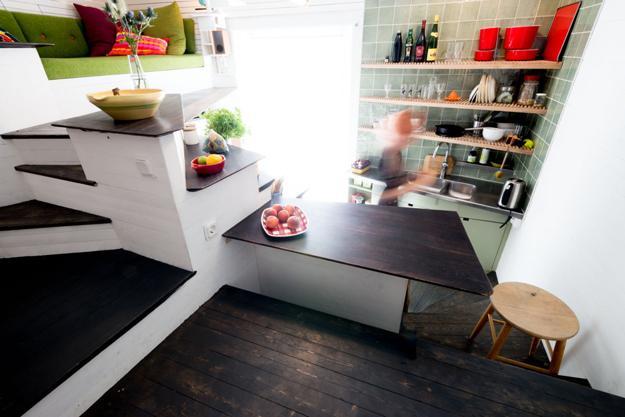 Creative contemporary design makes heavy materials look light, and transforms small spaces into visually larger rooms. The simplicity of interior design and decorating offers elegant and attractive lifestyle.
Small apartment ideas blending functionality and French chic and bright room colors
Small apartment decorating ideas
Stylish small spaces are designed and decorated with local inexpensive materials, adding charm and traditional feel to sustainable design ideas. The small apartment ideas that are pleasantly calming and cozy can change the way small spaces look and feel, creating truly personal and pleasant contemporary homes.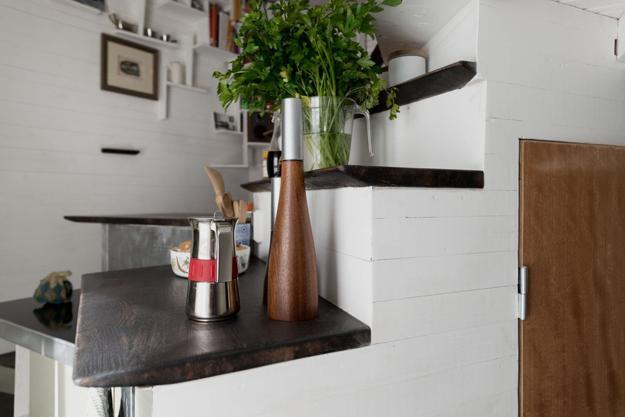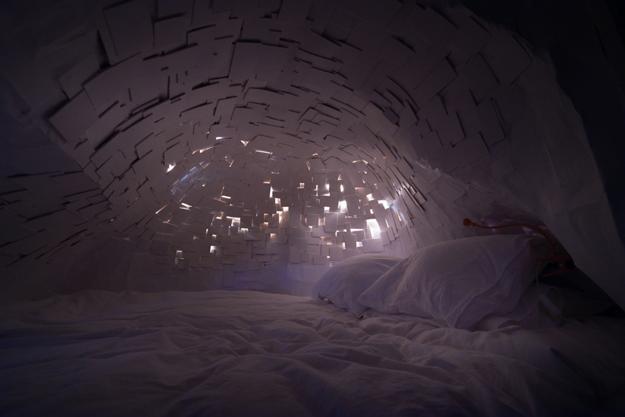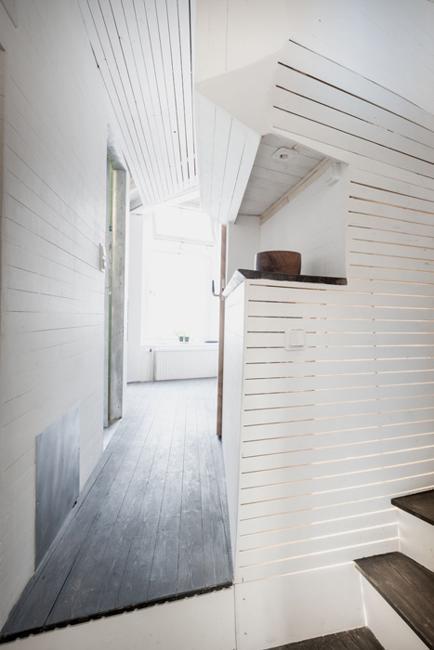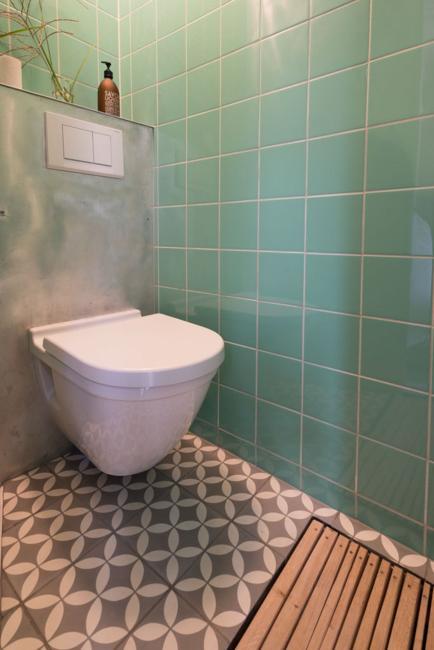 Space saving staircase design with storage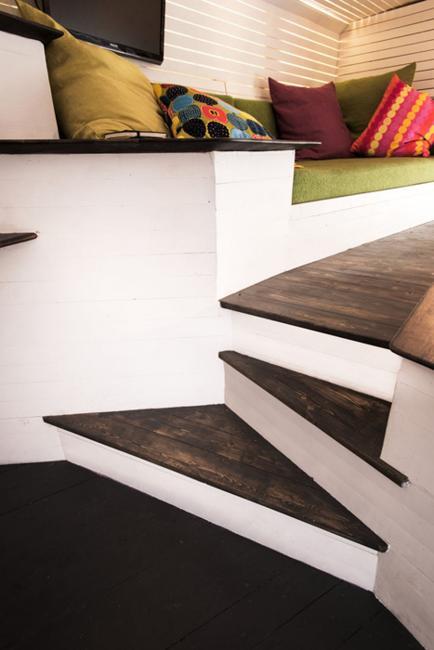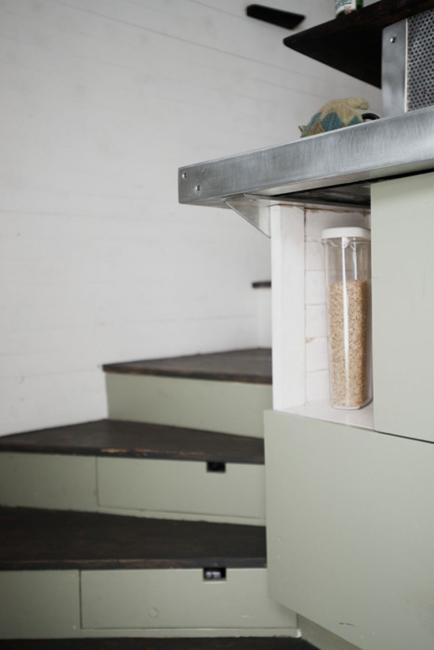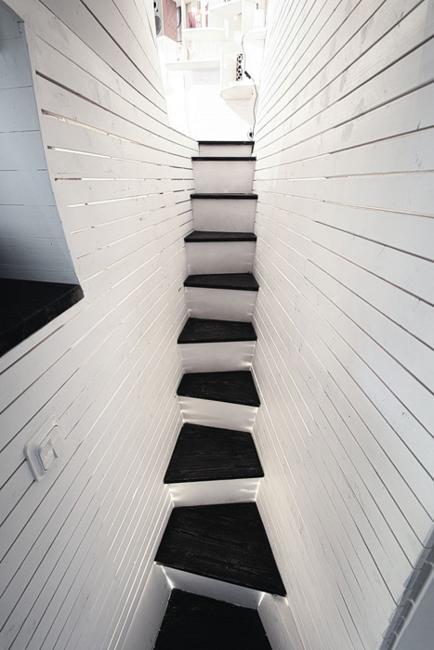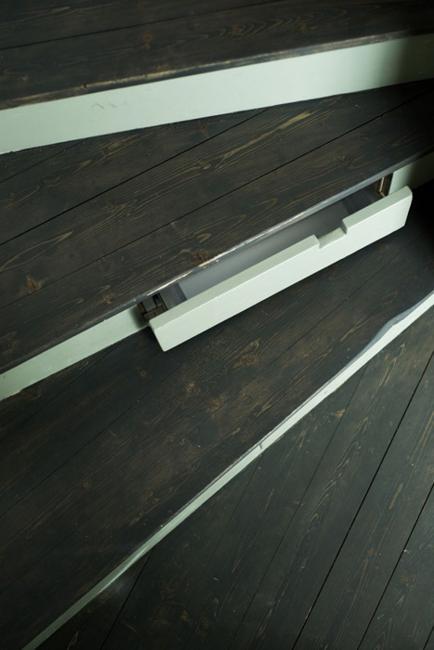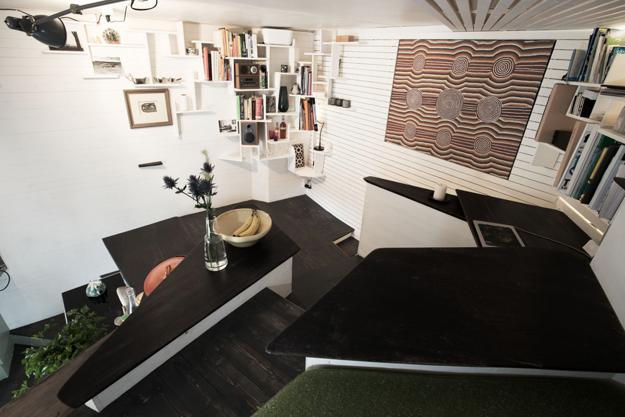 Wildwood House by Giulietti Schouten Architects offers spacious and bright home interiors enhanced by gorgeous views of the surrounding forest. Concrete...