Nest Beds, Chair Design Ideas and Lighting Bringing Coziness into Modern Interior Decorating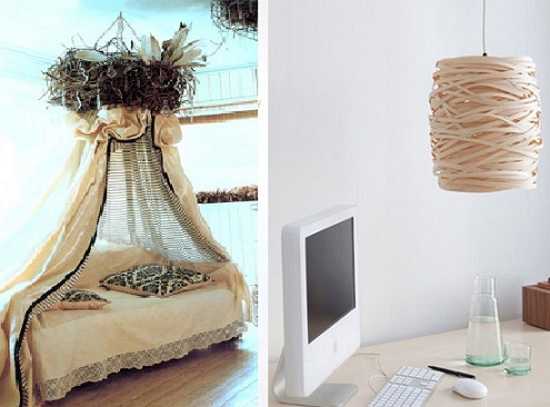 Unique furniture and lighting design ideas inspired by bird nest shapes
DECORATING SMALL APARTMENTS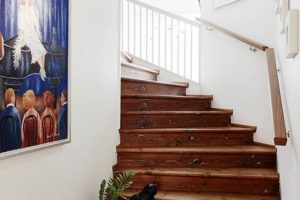 Sofa-bed shaped like a nest is designed by Merav Eitan and Gaston Zahr. This bed design sets a new trend in modern furniture for bedrooms and family rooms, offering amazing, unusual, functional and playful way for creating interactive, comfortable and modern interior decorating.
This bed design is a blend of a play area and furniture. It looks like an art object, surprising and inviting. Perfect for designing youthful and welcoming living spaces, this bed offers an innovative modern furniture design, enhanced by the meaningful theme and soft form.
The nest bed is designed for bringing a relaxing feel into rooms and creating an informal atmosphere. The nest-shaped bed design is suitable for kids bedrooms and family rooms. This bed design is one of comfortable and creative modern kids playroom ideas, when you have a large space at home.
Bird nest inspired, unique furniture and lighting design ideas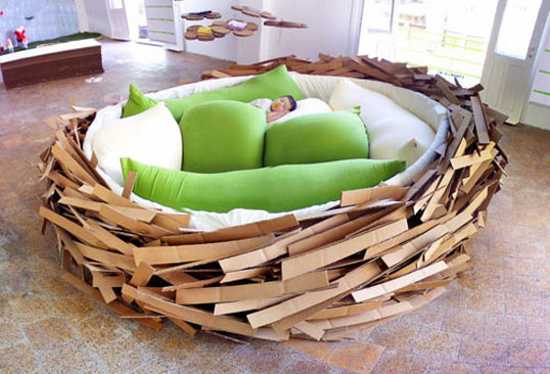 Perfect for reading books, playing games with children, and watching TV, this bed design is an excellent addition to a spacious kids rooms and game rooms. The bed, shaped like a cozy nest, adds softness and warmth to interior decorating and makes kids feel secure, safe and extra comfortable.
The nest-shaped bed designs are available in three sizes. The largest bed is 4,50 m in diameter and can accommodate up to 16 kids.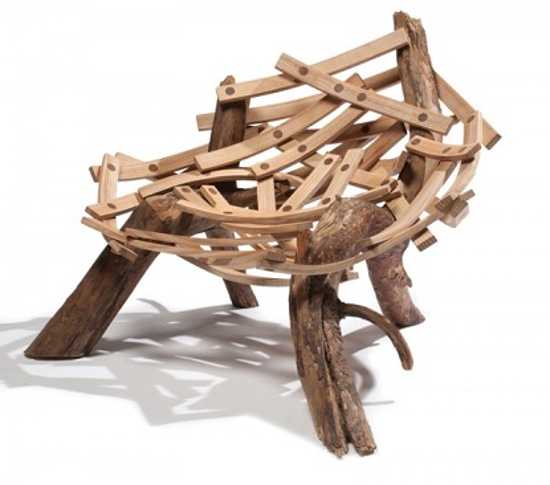 Nest-shaped chair design Eyrie offers a comfortable seat and brings natural details into modern interior decorating. Tree branches, wooden planks and twigs are excellent for creating modern furniture design in eco style. The chair design is developed by Floris Wubben design studio, Netherlands.
Outdoor wicker furniture collection from Dendon
Stainless steel chair Nest from Kirv
Nest like futon mattress and space saving ideas, transformer furniture for small rooms
The nest theme inspired designer  Christopher Guy for creating a unique bed headboard design, which add a glamorous feel to a bed. Handmade wood carved bed headboard is adorned with elegant velvet fabric, creating luxurious and striking centerpiece for interior decorating.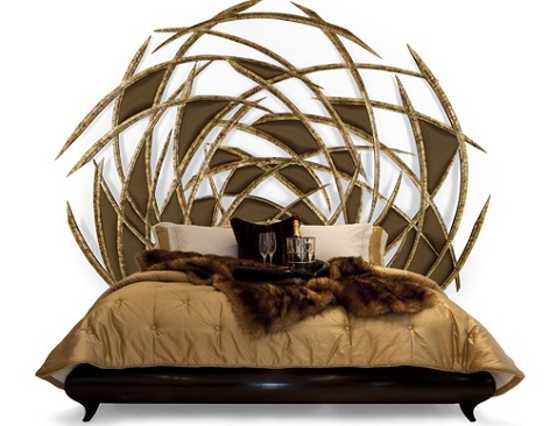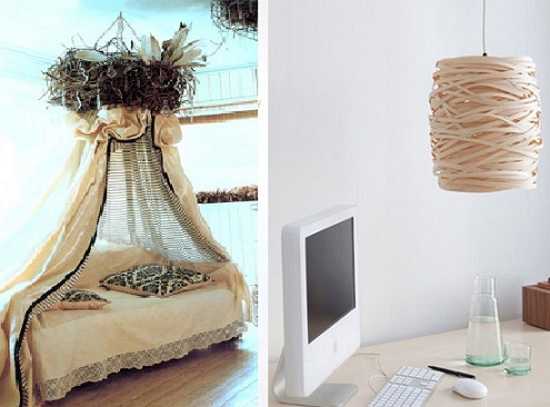 More from lighting design

Modern bathroom design trends bring beautiful tub forms, colorful sinks, and beautiful, fine materials that reflect advanced technologies. Colorful bathroom sinks,...