Modular Set LITOS Turning Concrete and Wood Decor Accessories into Stools
---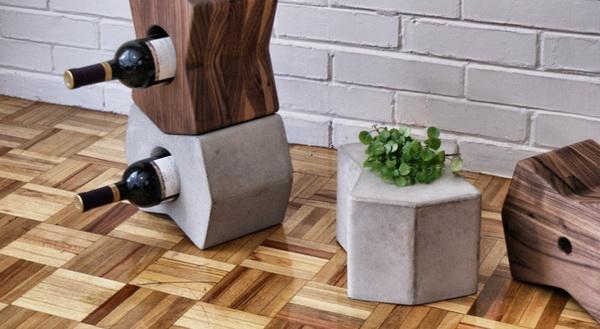 Space saving ideas for modern modular decor accessories
The modular set LITOS includes two stackable elements – a vase and a bottle stand, which can be transformed into a seat. Polygon shaped and made of concrete and walnut wood, the modular pieces look very contemporary. These elements can be stacked on top of each other for a space saving solution or used separately for decorating large living spaces.
The LITOS system is unusual and stylish, The combination of traditional solid wood with concrete is perfect for contemporary home decorating in minimalist design. Designed by Alberto Villarreal, based in San Francisco, is a creative representation of concrete  buildings and trees that coexist in this large city.
The module set is inspired by skyscrapers and lush vegetation. The artist suggest to use the concrete element as a flowerpot or a vase for flowers, and wooden pieces are great for holding bottles. Stacked on top of each other, the set creates stools that can be assembled from different pieces.
Stackable decor accessories turning into stools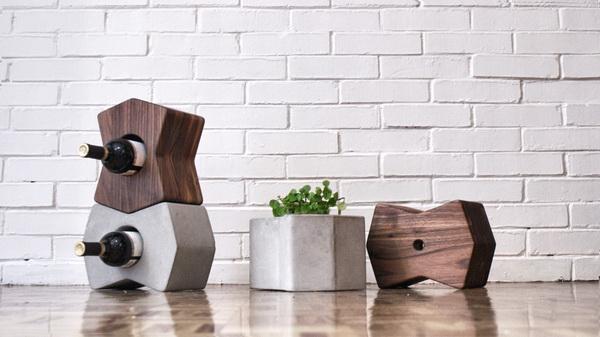 All elements are different  in material and shape. Customers can select different blocks and create a unique set of decor accessories for interesting, unusual and contemporary home decorating.
The designer says that polygon shapes are versatile and can be used in any home adding original accents to interior decorating. Very creative space saving design idea is inspiring, so you may want to use the idea for your own concrete and wood designs.
Folding stools for small spaces, compact space saving furniture design idea
Contemporary chairs adding stylish crumpled 3d look to space saving furniture design
Modular shelving, modern wall decorating ideas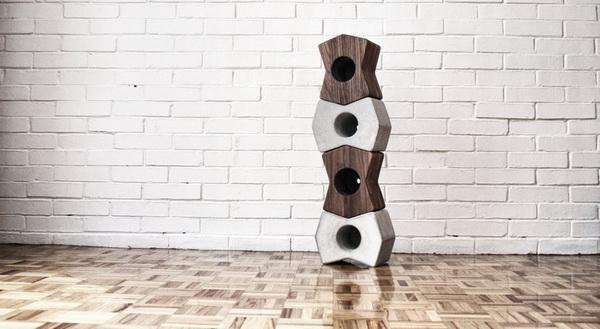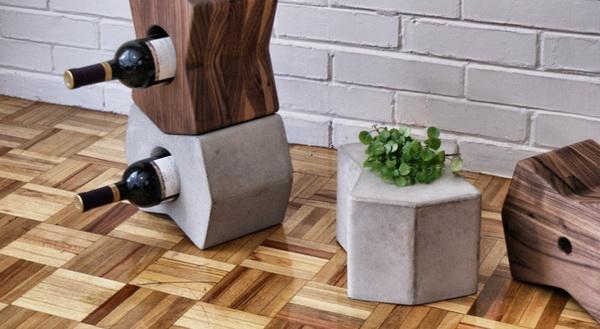 More from the art of decor

There are hundreds of reasons to recycle metal parts, old cookware, wires, tools for creating unique designs and decorating your office...