Modern Wall Fountains for Tranquil Interior Decorating and Home Staging

Feng Shui Home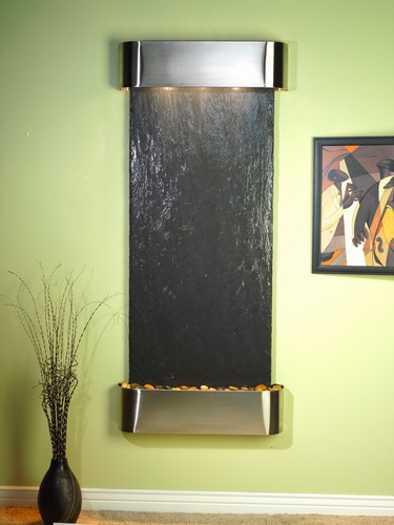 water features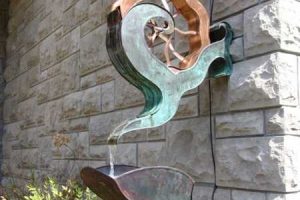 Home staging is an art of creating universally appealing living spaces for the market. Interior decorating and home staging to sell create more beautiful, inviting and comfortable homes that stand out from the other houses in the neighborhood. Wall fountains can be very helpful in designing tranquil and welcoming interior decorating that attracts potential home buyers.
Modern interior decorating and home staging to sell are about creating gorgeous rooms and backyard designs. Wall fountains are excellent water features to bring into homes for creating a universal appeal, to Feng Shui home and enjoy attract more prospective buyers.
Wall fountains add pleasant look to your home interiors and backyard without over-staging your home. You want people to enter your home during an open house and immediately feel comfortable and relaxed. It will set the mood for viewing your home interiors and backyard, imagining their own furniture and decor accessories in your home. Wall fountains help create a quiet and inviting atmosphere , while adding gorgeous designs to your interior decorating and home staging.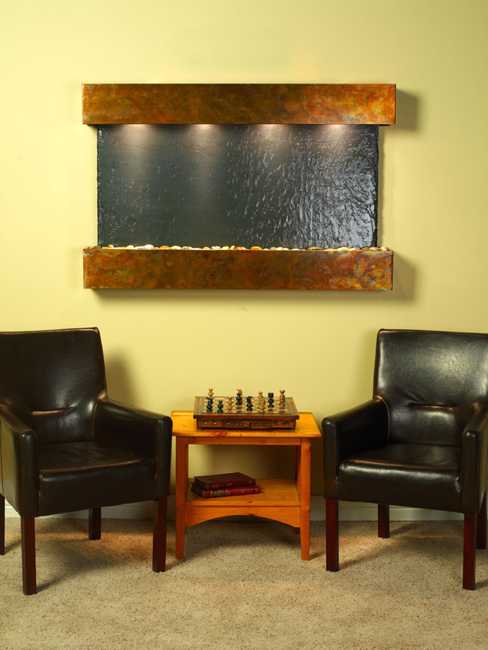 Wall fountains enrich interior decorating and home staging design
The sound of moving water is beautiful. Wall fountains make people feel at ease in strangers houses. Water calms and soothes., making visitors want to stay longer, explore every inch of your place. Wall mounted water features are attractive home decorations that have a natural way of capturing attention. They can be used as wall art in any room., saving floor spaces and adding fantastic accents to your home decor.
Wall fountains Feng Shui interior decorating
According to Chinese Feng Shui, interior decorating with water features creates the flow of the energy inside your home. You want your visitors feel positive energy when they walk through your house. Even if you do not practice Feng Shui for interior decorating, home staging with water features can be very helpful, as potential buyers might believe in Feng Shui.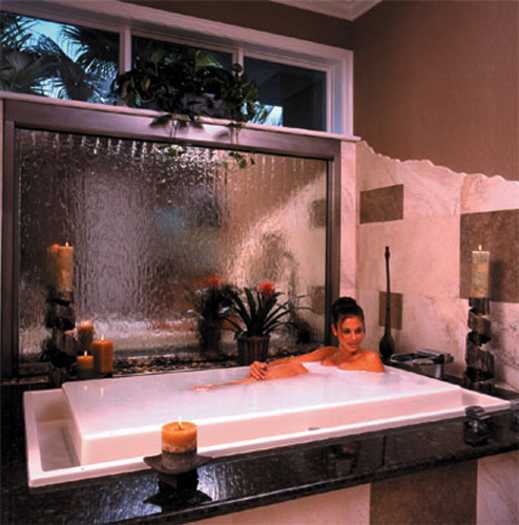 Wall fountains block unpleasant noise
Wall fountains and waterfalls are stylish and very decorative. Also these water features can block unpleasant noises from your neighbors or a busy road. Water fountains and waterfalls minimize an undesirable effect that noises create and make your home interior decorating or home staging feel quiet and pleasant, offering stylish and stress-free lifestyle in your home.
10 home staging tips to protect home values and increase selling price
Water fountains, beautiful front yard and backyard designs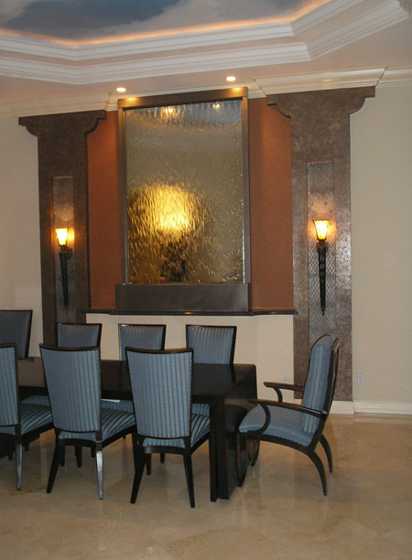 More from wall decoration

Ceramic tiles are beautiful elements of modern kitchens which are not just functional interiors for cooking, but the open living spaces...
and enjoy free articles sent to your inbox